More solar projects are coming. Whose responsibility is it to plan for where they go?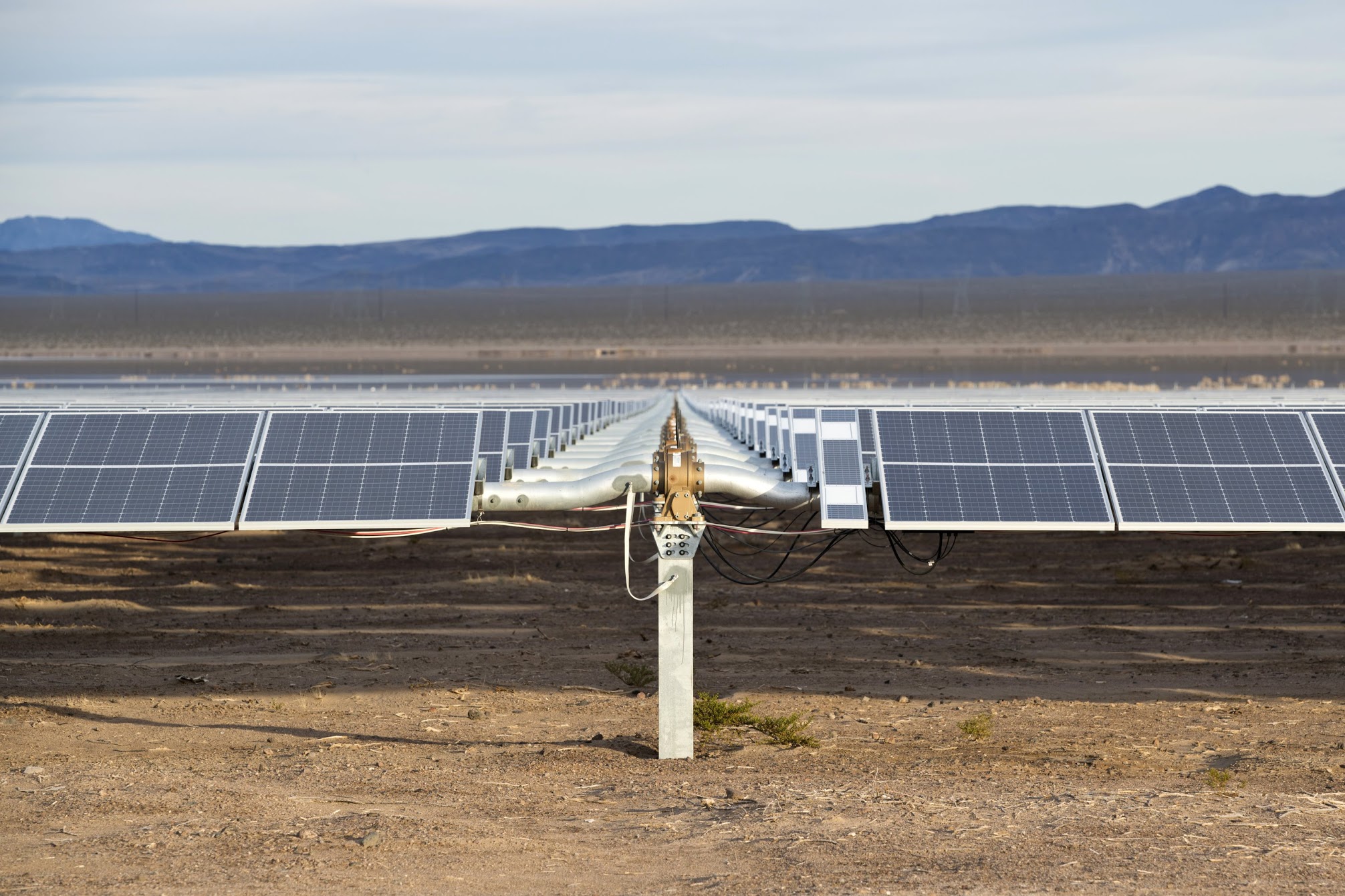 Good morning, and welcome to the Indy Environment newsletter.
Writing today from Las Vegas, where I've been busy with reporting this week. There's a lot going on across the state, from drought to extreme wildfire.
But over the weekend, I was able to click pause and catch up with my Indy colleagues for a staff retreat. It was our first get-together since the pandemic began, and I came out of the weekend feeling fortunate to work with such talented colleagues and inspired by some of the journalism the team is planning to publish over the next few months.
As always, we want to hear from readers. Let us know what you're seeing on the ground and how policies are affecting you. Email me with any tips or suggestions at [email protected]
To get this newsletter in your inbox, subscribe here.
---
Last week, developers of a massive Southern Nevada solar facility — what would have been Nevada's largest to date — pulled the project amid pushback from a coalition of local residents in the Moapa Valley and conservation groups.
The desert around Las Vegas is a prime target for large-scale renewable energy development, mainly solar (with the occasional proposal for wind turbines). That land might look vacant, but in reality, it is already being used for a variety of different purposes. And it's mostly land managed by the federal government and mainly one agency: the U.S. Bureau of Land Management.
It's habitat for the Mojave desert tortoise, an indicator species for the ecosystem. In this case, the land developers sought, set back on the Mormon Mesa area in the Moapa Valley, is used for recreation, including hiking, camping, riding horses and driving off-road vehicles. And over the past few months, the idea of putting solar on Mormon Mesa has been met with vocal opposition.
Local residents formed a coalition, "Save our Mesa" to oppose the project, one that Gov. Steve Sisolak, a Democrat, called for fast-tracking. The art community joined in with concerns that a massive solar array could interfere with Michael Heizer's famous 1969 land art, Double Negative. In January, the Moapa Band of Paiutes, wrote a letter to federal regulators expressing opposition, despite stating general support for solar. The tribe said the area included several significant sites. Basin and Range Watch, a conservation group, raised multiple concerns about how the solar plant would impact habitats and wildlife. The national media covered the story.
The proposed solar facility, known as the Battle Born Solar Project, would have spanned more than 9,000 acres, making it the state's largest after the Gemini Solar Project, which will extend across about 7,000 acres and was approved by the Trump administration last year. Arevia Power, the developer behind Gemini, was also involved with the Battle Born project.
Last week, KLAS-9 reported that developers of the Battle Born project withdrew their application to develop. Kirsten Cannon, a spokesperson with the Bureau of Land Management's Southern Nevada office, confirmed the withdrawal in an email this week. In a letter to the agency, the developer said it retained the right to refile an application in the future.
More renewable development is coming, and developers are favoring large-scale projects on federal public land. To fight climate change, the state — and the country — have made it their policy to transition away from fossil fuels to more renewable forms of energy (and surveys show support for doing so).
This summer, as with recent summers, we have seen Reno blanketed with smoke and Colorado River reservoirs at record low levels, highlighting the risks of a changing climate. Large wildfires, extreme heat and severe droughts already pose threats to communities, plants and wildlife.
The question is where to put all of the renewable energy — and how to plan. I have been writing about this topic for a while now. But in the past few weeks, there has been at least some increasing momentum for laying out a plan to locate solar arrays and other renewables in areas where they conflict least with other land uses and sensitive wildlife habitat.
One of the major issues is jurisdictional. Solar, wind and geothermal projects are often located on the roughly 67 percent of Nevada's land that the Bureau of Land Management oversees. But state and local officials are also involved in the process. And federal, state and local entities do not always see eye-to-eye. The Battle Born project is a good example. Clark County expressed concerns even as the Sisolak administration pushed to fast-track it.
When it came to Battle Born, the federal agency said it was prioritizing solar projects with fewer impacts on other land uses. In fact, the federal agency has designated low-impact areas to push solar development. They're known as Solar Energy Zones, or SEZs, but developers have not always rushed to build there.
With more renewable development, some environmental groups — and other public land users — want officials to embark on a more comprehensive planning process, or at the very least, to commit to an approach that prioritized projects on lands that have already been developed and disturbed (brownfields, abandoned mine lands, rooftops, etc…).
To that end, a few simultaneous processes are going on that are worth keeping an eye on. This month, a governor-appointed board, the State Land Use Planning Advisory Council, took up the issue and endorsed a planning concept known as "smart from the start."
"This approach guides renewable energy development where appropriate to lands that are already impacted, close to existing transmission corridors, and away from important working lands and sensitive resources," the board wrote in a letter to state agencies on July 9.
That's significant because the board includes representatives from all counties, rural and urban, with varying views on whether land should be conserved or developed and what for (houses, mining, solar, etc…). Importantly, the board also includes a representative from the Nevada Indian Commission.
The letter notably also calls for collaboration between jurisdictions. "Cooperation between federal, state, tribal, local governments and other stakeholders is critical," the board wrote.
At the same time, the U.S. Bureau of Land Management is considering an update to its guiding documents for how it plans out development on public land within Nevada. The agency creates local Resource Management Plans, or RMPs, to map out uses on public lands in 12 areas across the state. But those plans, on average, are more than 20 years old.
The federal agency's state office, as a result, has proposed a statewide RMP update. That's a big deal because it would update the plans for the whole state, referred to in one agency presentation, as the "public lands version of municipal zoning."
Chris Rose, an agency spokesperson, said the statewide planning proposal is being reviewed by the agency's national headquarters in Washington, D.C. But according to a presentation, the proposal, if it goes through, would seek to align the plan to the Interior Department's priorities.
And one of those priorities reads as follows: "Identifying steps to accelerate responsible development of renewable energy on public lands and waters."
---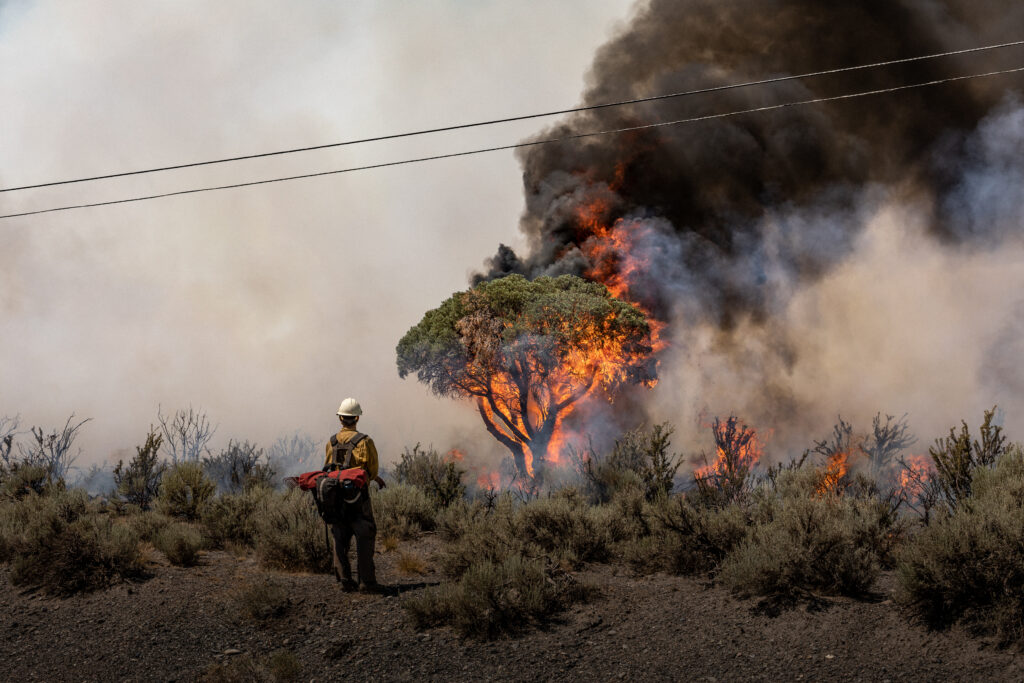 Here's what else I'm watching this week:
Lake Powell fell to a record low level, KUNC's Luke Runyon reported. "The hard lesson we're learning about climate change is that it's not a gradual, slow descent to a new state of affairs," said Brad Udall, a climate scientist at Colorado State University.
"Nevada Gov. Steve Sisolak and California Gov. Gavin Newsom stood on ashen ground as they surveyed burned homes and a mountain range of pine trees charred by the Tamarack Fire south of Gardnerville, Nevada, near Topaz Lake," the AP's Sam Metz wrote on Wednesday.
My colleague Joey Lovato did an interesting and important Q&A with two experts on wildfire behavior and the conditions that we are experiencing during this fire season. And last week, Sen. Cortez Masto introduced a wildfire funding and planning bill with support from the head of the Nevada Division of Forestry and the chief of the Reno Fire Department.
Nevada is on track to adopt a version of California's emission vehicle standards, our reporter Zach Bright writes.
On Friday, a federal judge denied an injunction for work at the Thacker Pass lithium mine. But the ruling was somewhat limited in scope and the case remains in flux, as I explained in a story over the weekend. Because the mining company has said it does not plan to start primary construction until next year, the injunction applied only to an archaeological survey and the court has yet to weigh in on the merits of the case. Moreover, on Wednesday, the judge allowed the Reno-Sparks Indian Colony and members of the Fort McDermitt Paiute and Shoshone Tribe to intervene in the case. They will likely file a second request for an injunction on different grounds.
Brad Crowell, who leads the state's natural resources department for the Sisolak administration, made some pretty notable and supportive comments about the Thacker Pass project on Nevada Newsmakers this week. Crowell, whose department oversees the regulatory divisions charged with permitting the mine, said that "all the challenges related to Thacker Pass, from my perspective, from my jurisdiction, are manageable. They just need to be managed."
Redwood Materials, a recycling company based in Carson City and led by a former Tesla executive, announced $700 million-plus in funding. The company has partnerships with Panasonic, Envision AESC and Amazon. "With this capital, Redwood will be able to accelerate our mission to make battery materials sustainable and affordable, accomplishing the change we need in the world with a circular economy," CEO JB Straubel said in a press release.
A lawsuit, brought by an environmental group, continues to challenge the expansion of a ski resort in Lake Tahoe, the AP's Scott Sonner writes.
The Arizona Republic's Debra Utacia Krol and Ian James wrote about proposed legislation in Congress that would allocate $6.7 billion to water infrastructure in Indigenous communities. The goal of the legislation, they wrote, is "to address a backlog of needed projects and finally bring clean drinking water to communities that have been living with scarcity and toxic contamination for generations."
A headline to watch from the trade publication, Solar Industry: "Major Solar Developments to Replace Coal-Fired Generation in Northern Nevada"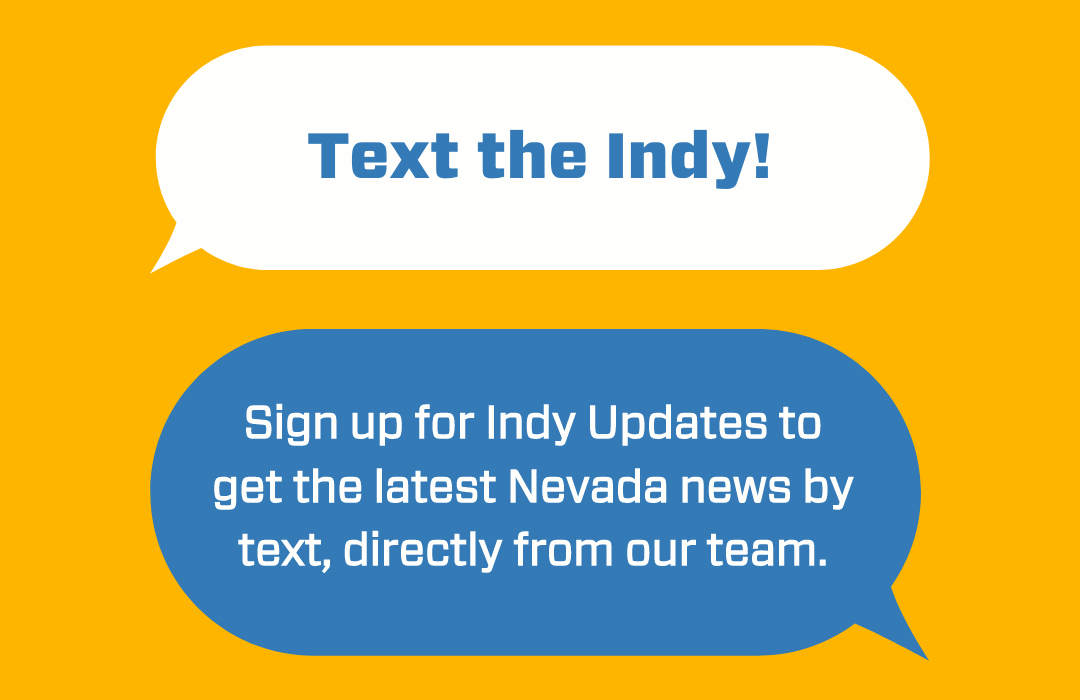 Featured Videos
Comment Policy (updated 4/20/2021): Please keep your comments civil. We reserve the right to delete comments or ban users who engage in personal attacks, use an excess of profanity, make verifiably false statements or are otherwise nasty. Comments that contain links must be approved by admin.