Multiple scholarship offers make the holidays extra special for one Las Vegas student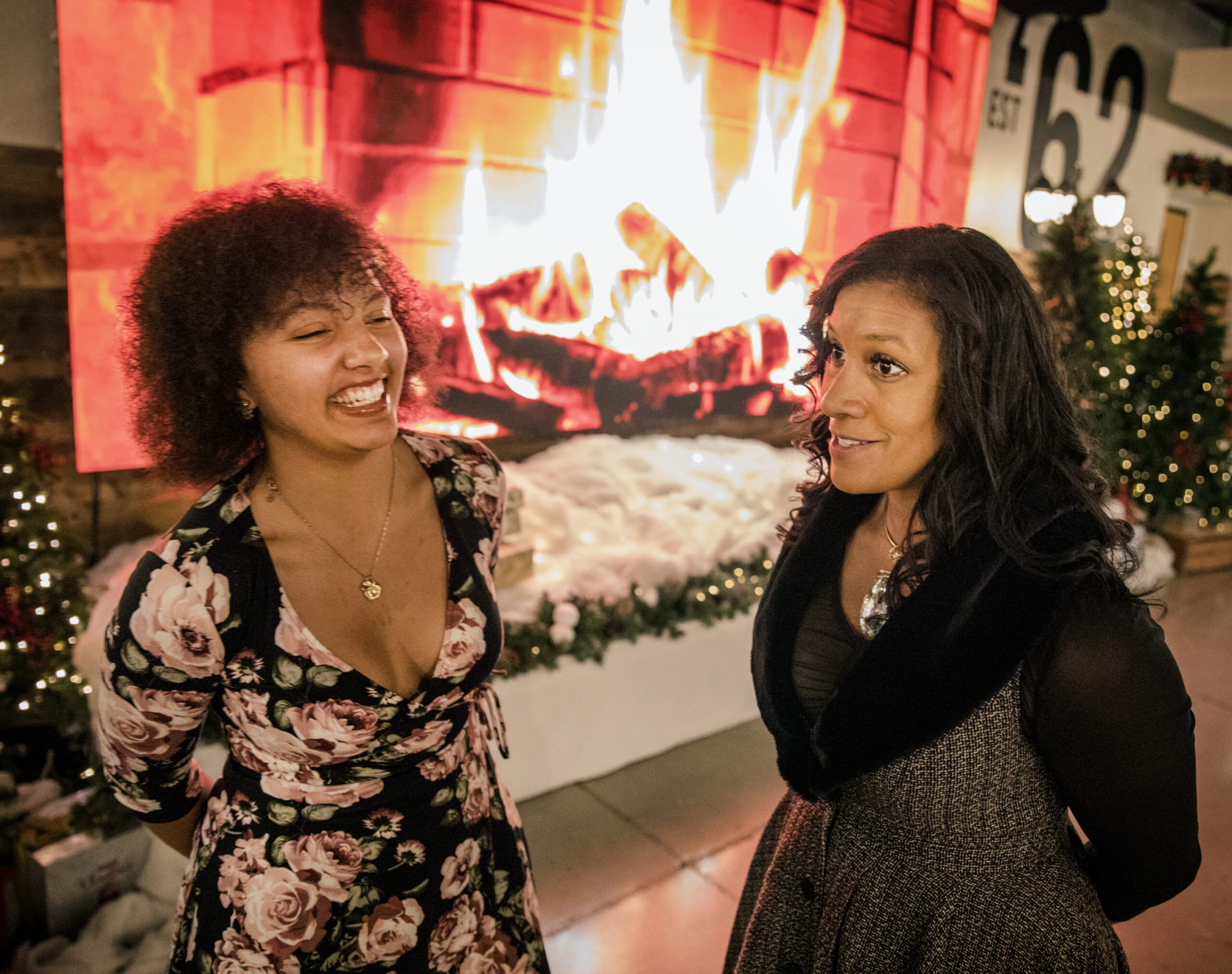 On the day Jayla Scott knew good news might be waiting for her in cyberspace, she and a friend made hot chocolate, grabbed some Flamin' Hot Cheetos and sat down with their smartphones.
They nervously logged on to their accounts with QuestBridge, a nonprofit that matches high-achieving, low-income students with college opportunities. Several clicks later, an early Christmas present appeared on Scott's screen: a full-ride scholarship offer to Stanford University.
"I screamed really loud," she said, recalling the afternoon of Dec. 3. "It was literally so exciting."
The announcement was more proof that Jayla, a senior at East Career and Technical Academy, would be headed somewhere — the where still to be determined — for college next year. So far, she has received nine full-ride scholarship offers, including eight from historically black colleges and universities. She's also a semifinalist for a prestigious Gates Millennium scholarship.
It's no surprise to the teachers and counselors who see the 17-year-old with her signature smile each day. But, for Jayla, it still seems almost too good to be true. Come May, she'll be the first person in several generations of her family to walk across a stage and accept a high school diploma. Her older brother didn't. Her father didn't. Her grandparents didn't.
Her mother did earn a high school diploma but wound up in trouble before the graduation ceremony, rendering her unable to participate. Jayla is determined not to follow in those footsteps.
"I'm setting a whole new cycle for my younger brother," she said. "I'm showing him there are so many things you can do."
***
Jayla burst into this world more than three months early, a 1-pound baby her mother didn't know she was carrying. Aleesha Johnson, high on cocaine when she entered the hospital, remembers the moment she locked eyes with her surprise newborn.
"That glimpse — that was the moment that completely changed the course," she said.
Jayla's mother and father, already parents to a little boy, had struggled with addiction issues. An Oregon native, Johnson said she began dabbling in marijuana and powder cocaine by age 20, several years after her mother was murdered. She wound up in Las Vegas, where she found work as an exotic dancer.
The lifestyle led to a prostitution-related arrest and, later, a grand larceny charge.
"That life came with a lot of stress," she said. "It was real easy — you entertained clients and clients had this or that. It spiraled into private dances and private clients and private things."
After Jayla's birth, Johnson tried to rebuild her life. She went to school and became a medical assistant. Her third baby, a boy, arrived several years later. But her past mistakes continued to overshadow the progress she made. Johnson said she had been dutifully following the rules of her grand larceny-related probation when she found herself handcuffed inside the check-in office. Parole and probation staff accused her of absconding.
Johnson said she had been trying to figure out who her new probation officer was to no avail. A judge revoked her probation anyway.
She went to a women's work camp. Her children went to foster care.
Johnson's oldest son grew angry, and her youngest didn't quite understand what was happening. Jayla, then 5, assumed the role of second parent to him.
"It made me realize, I don't want this life for me or my children," she said.
The children spent roughly 18 months in foster care, during which time Jayla and her older brother were the victims of sexual abuse. It was another trauma on Jayla's growing list of hardships.
Johnson knows the chaos of her daughter's early childhood could have put her on a troubled path. Jayla knows that, too. After all, her older brother — the boy she once spent a summer building a Popsicle-stick house with — now sits in the Clark County Detention Center awaiting trial on a slew of charges he has accumulated.
"I think part of her self-determination is superseding the life that she's had and being able to truly provide for her family," her mother said. " … I truly think and know that she feels that things could have went the other way."
School proved to be her safe haven. Jayla loves learning.
***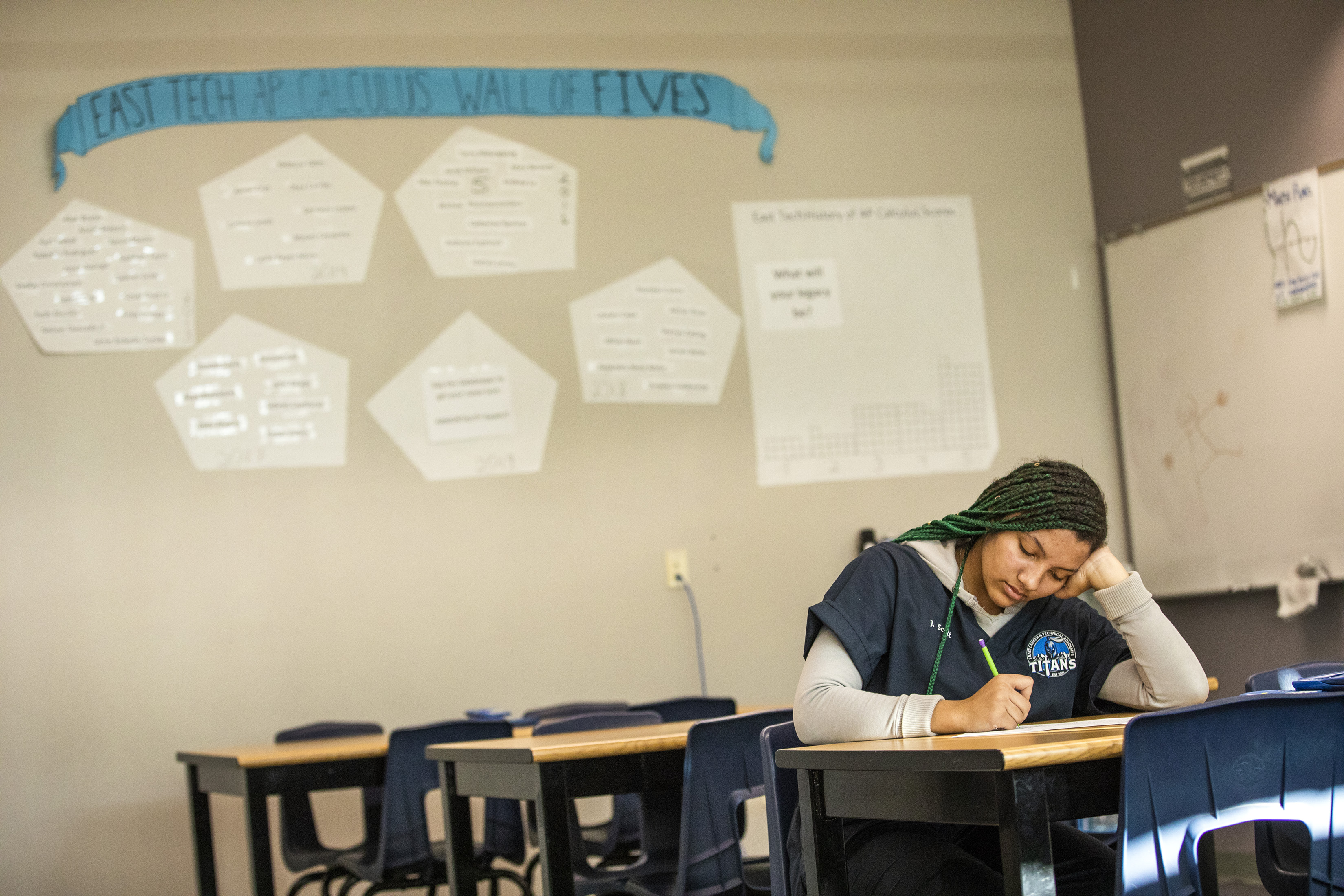 These days Jayla often rises at 3 a.m. to finish homework or study. It's a necessary start time given her packed schedule: She wakes her younger brother up at 6 a.m., leaves their house by 6:40 a.m., drops him off at Las Vegas High School and then heads to ECTA. She's usually at school until late afternoon or early evening because of clubs or cheer practice. Several nights a week, she also volunteers at Sunrise Children's Hospital and Club Christ.
Sleep comes not too long after Jayla returns home at night. She shrugs off any sleep deprivation.
"When you're a busy person and you enjoy being busy, your body adapts to the lifestyle," she said.
As an achievement coach at ECTA, Jayme Rawson's mission is to guide students through the college admissions process. For students like Jayla who come from low-income households without college-educated parents, it can be confusing. Jayla's resume, however, reads like that of someone who's well-versed in the art of the admissions game: She has a 4.75 grade-point average, scored a 32 on the ACT and has a laundry list of extracurriculars, including as president of two student organizations. But Rawson insists Jayla's many activities aren't for show.
"Jayla doesn't do something to add it to her resume or to stand out," Rawson said. "She genuinely cares."
That's why Jayla has her heart set on becoming a trauma surgeon. The high school senior said she wants to help people — refugees, in particular.
Jayla said her fascination with medicine began the summer before seventh-grade when she became hooked on real-life medical mystery shows. She started taking notes during each show, documenting the infectious diseases and other maladies. Now, she has a binder full of her observations.
This might not come as a shock to anyone who knew Jayla as a child. By third grade, she was solving eighth-grade-level math problems. By eighth grade, she was reading three or four books a week. The neverending appetite for words won her a laptop from her school at the end of that year.
"I've always known that school was going to be my way out, if that makes sense," she said. "I just always loved to learn."
Jayla also credits her success to her faith and church family. After her release from the work camp, her mother met a woman who encouraged her to join a small-group Bible study. That led Johnson to a job at Central Christian Church, where today she serves as a director of first impressions. The $30,000-a-year job pays the bills, but it has also provided a home away from home.
Jayla calls the church her family's "saving grace," the place where they're surrounded by love and positive examples. "It put my family back together," she said.
She's soaking up these final months of school and home and church. Soon, miles will separate Jayla from her mom and brothers. Her dream school is John Hopkins University, but she has an interest in Yale and Princeton, too. She's planning a birthday visit to those three universities with her mom and younger brother in February as well as a separate trip to check out Stanford.
Jayla is waiting to hear back from other schools before making a final decision. She's trying to enjoy the moment, not stress about it.
"I have achieved what I said I was going to achieve," she said.
Comment Policy (updated 4/20/2021): Please keep your comments civil. We reserve the right to delete comments or ban users who engage in personal attacks, use an excess of profanity, make verifiably false statements or are otherwise nasty. Comments that contain links must be approved by admin.