Native Americans in Nevada advocate for Indigenous Peoples Day to overshadow Columbus Day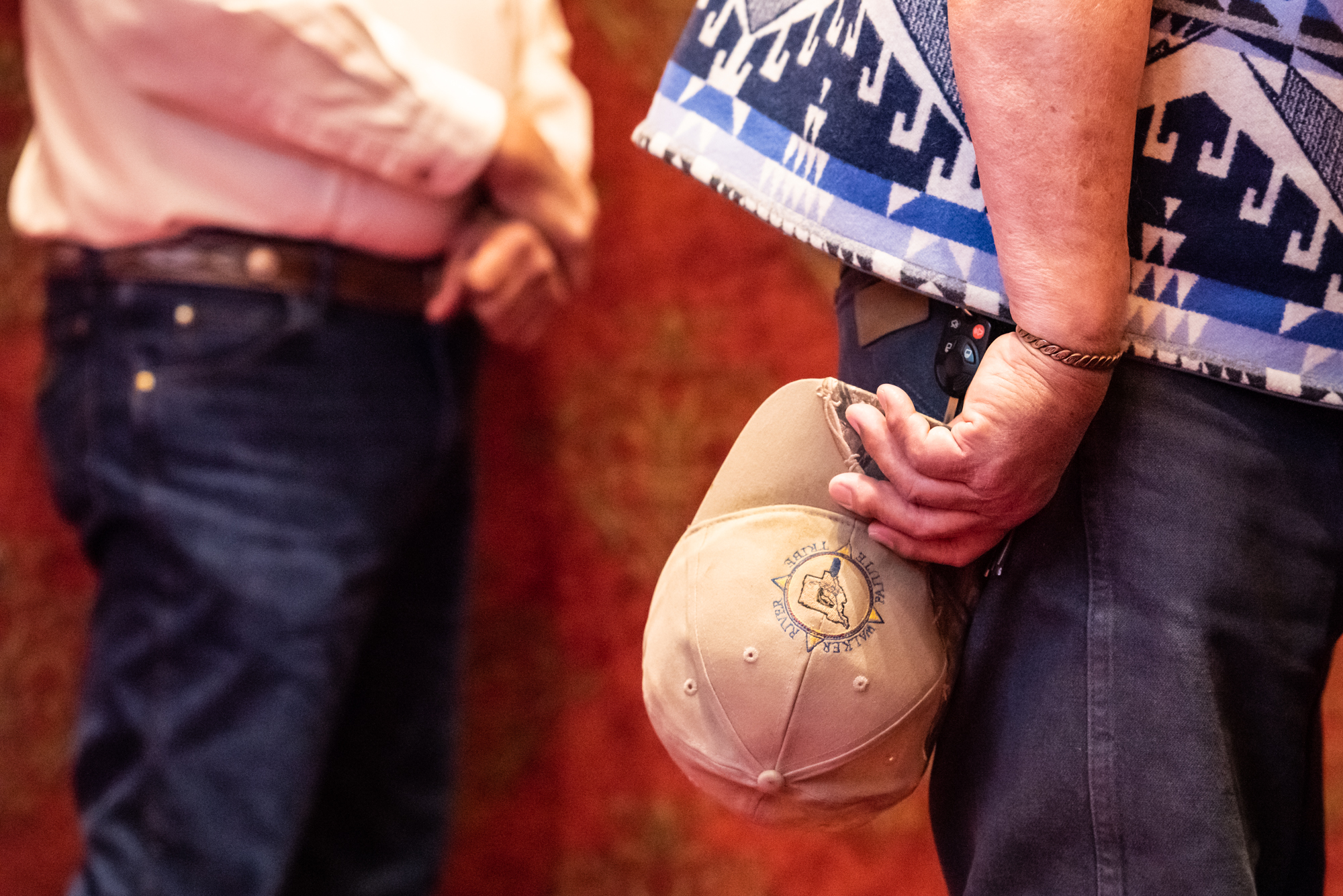 An effort to designate Indigenous Peoples Day on the same day as Columbus Day in Clark County failed in recent weeks, much to the disappointment of some Native Americans who say celebrating a holiday in honor of the Italian explorer obscures the history of indigenous people and ignores the harms caused by colonization.
Clark County Commissioner Tick Segerblom proposed at a meeting last month to establish Indigenous Peoples Day on the second Monday of October, which would have been today and coincides with the federal observance of Columbus Day. But Commissioner Larry Brown opposed the motion.
"I don't think it's appropriate for this commission to pass judgment on Columbus, whether he was good, evil or in between," Brown said at the September commission meeting. "I can't support that. We already have two days, so pick one or at least collaborate with the state."
Segerblom refused, saying he would prefer to go back to the drawing board rather than designate the holiday on any day besides Columbus Day, which is not a paid holiday for Nevada workers but is for state employees in 21 other states. The board did not take up the issue again.
The exchange marked the second time a Nevada governmental body has deliberated over designating Indigenous Peoples Day. When Segerblom was an assemblyman, he successfully passed state legislation in 2017 that designated it.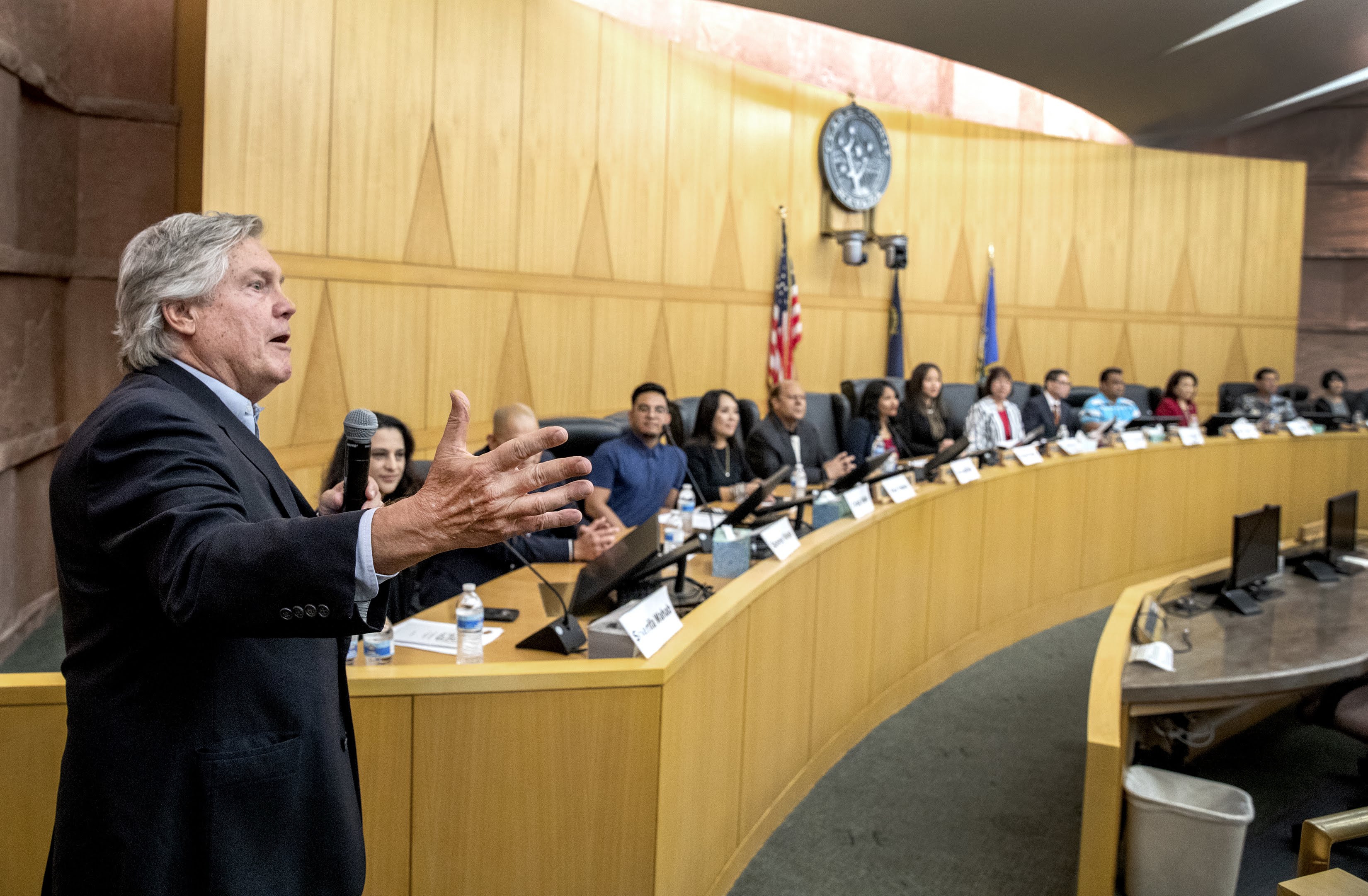 Although the bill originally proposed replacing Columbus Day with Indigenous Peoples Day, the final version approved by former Gov. Brian Sandoval authorized the designation for Aug. 9. For many Native Americans in the state, the August holiday does not do enough to educate the public about Christopher Columbus and the ways European colonization affected Native Americans.
"Even for first graders, the materials we have [show] early America [as] complete emptiness and one lone pioneer," said Mercedes Krause, a member of the Nevada Commission on Minority Affairs. During public comment at the September meeting, Minority Affairs provided a letter of support for Indigenous Peoples Day.
"To [not have] Indigenous Peoples Day on [Columbus] day is [to] ignore the fact that there were people here already. And that's one of the problems we still have," Krause said in an interview.
According to a 2018 Census, more than 51,000 Nevada residents are American Indian and Alaska Native, not to mention mixed-race Native Americans. In Clark County, that race group comprises 1.2 percent of the total population, a slightly lower proportion than the 1.7 percent of the state's total population.
Speaking on behalf of her UNLV Native American Alumni Association, Krause says Indigenous Peoples Day can have a dignified celebration alongside Columbus Day. Others in the Native American community think the federal holiday needs to be repealed and replaced altogether.
"[Columbus' arrival] will always be a part of history, but that's exactly where it needs to stay," said Amber Torres, chairman of the Walker River Paiute Tribe. "For — I don't know how long now — we've said they're still teaching lies in the school system. They're still promoting that there was a good relationship between the pilgrims and Indians."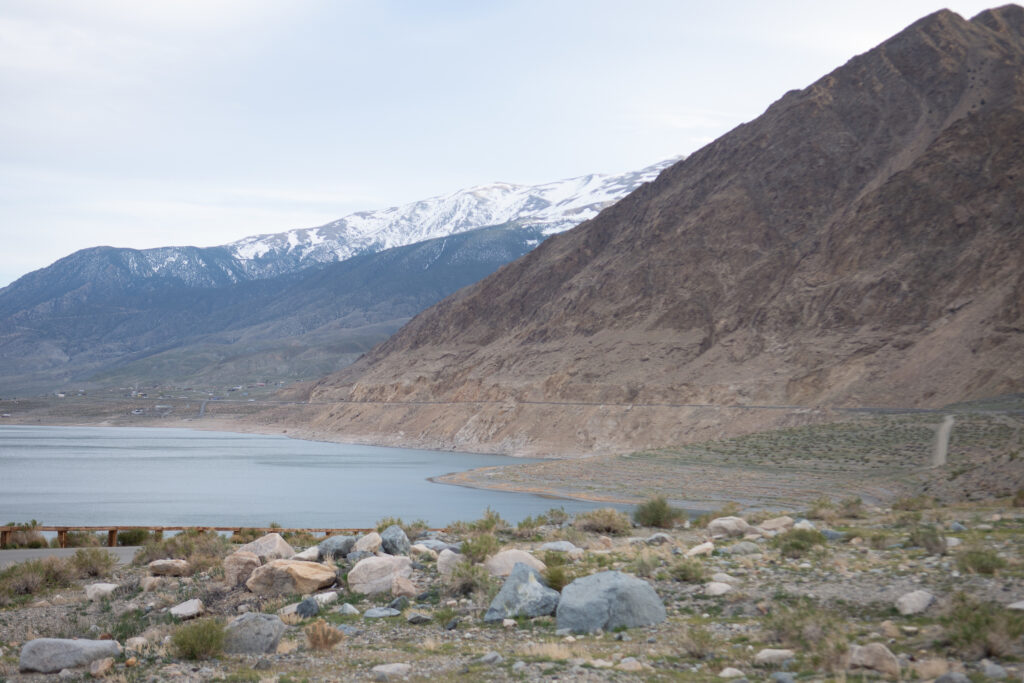 In place of the lessons U.S. schools have been teaching about Columbus, the proposed Indigenous Peoples Day would promote a more realistic depiction of what European contact was like for the people who already inhabited the land. And the movement is picking up steam.
Two weeks ago, the City of Reno approved an Indigenous Peoples Day in place of Columbus Day, joining 60 other cities and four states.
Hardship caused by colonization
Christopher Columbus was an Italian explorer who received financing from Spain to find a sea route to Asia, which resulted in his unintended encounter of the American continent in 1492. Italian-Americans, who see Columbus as a symbol of their heritage, have been a main group in opposition to Indigenous Peoples Day replacing Columbus Day.
According to Alan Mandell, vice-chair of the Pyramid Lake Paiute Tribe in Northern Nevada, textbooks too often depict a benign "discovery" of the American continent. In the eyes of Native Americans, that first encounter led to genocide, disease and mass displacement from ancestral lands.
"We've heard concerns from Italian people and other people [saying] why [are you picking on] Columbus? Historically, what he had done and what those generations had done to indigenous populations shouldn't be glorified," said Mandell in an October interview. "We should be aware, and it should be understood what Native Americans have gone through in order to survive. The colonization of Indigenous Peoples throughout the country was a hardship."
While it is difficult to know the population of the American continent pre-colonization, it is widely accepted that 95 percent of the Native American population died because of war and disease that followed Columbus' arrival. His expedition also kidnapped and enslaved indigenous people.
Native Americans in Nevada to this day have reported a disregard for their sovereignty when it comes to managing natural resources and honoring treaties.
In Northern Nevada, the Walker River Paiute Tribe and Yerington Paiute Tribe have been dealing with groundwater contamination from a mine that started operating in the 1950s. Opinions differ between the two tribes on whether to defer clean-up to the Nevada Department of Environmental Protection (NDEP) or go through federal processes.
Former Gov. Sandoval and Gov. Steve Sisolak have maintained that a state agency is better suited to take care of the contamination. Chairman Torres, who pushed for federal clean-up, said in a recent interview that the deferral to the state was an affront to Walker River Tribe.
On the other hand, the Yerington Paiute Tribe has indicated support for Sisolak's deferral decision. Chairwoman Laurie Thom has said she sees potential for improving collaboration between state agencies and tribes, through working with the NDEP.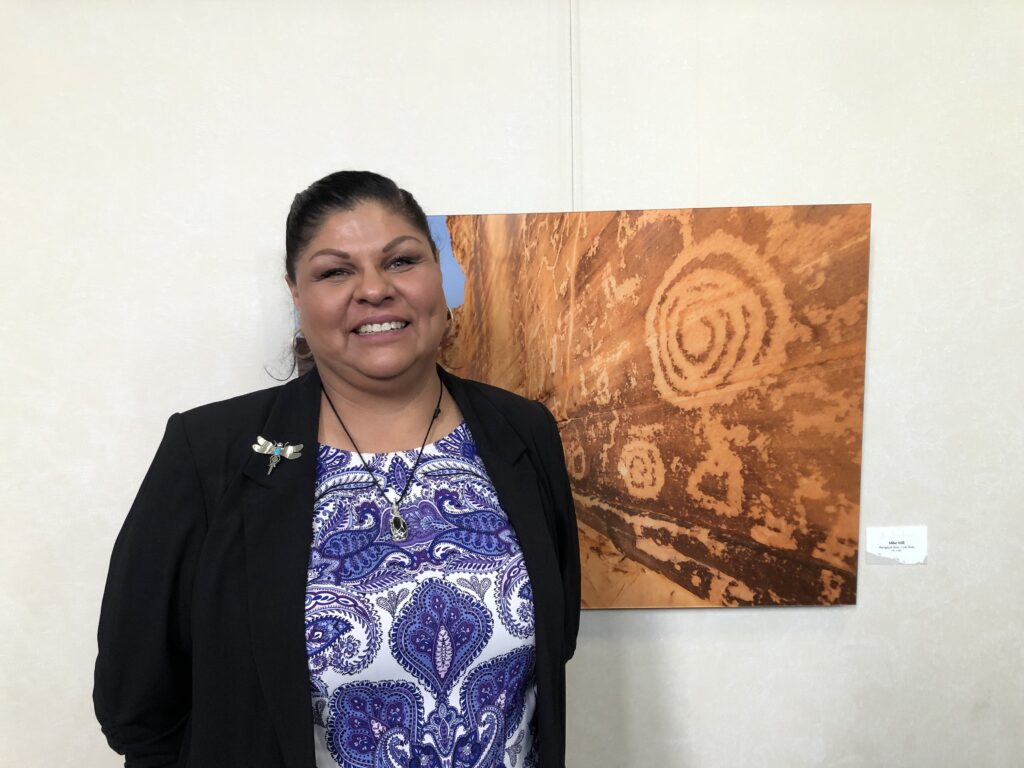 In Southern Nevada, 227,000 acres of the Desert National Wildlife Refuge — an area currently managed by U.S. Fish and Wildlife service that is considered sacred to indigenous Paiute tribes — are up for consideration to become a part of the U.S. Air Force Nevada Test and Training Range (NTTR). The Moapa Band of Paiutes issued a tribal resolution last year opposing the expansion of the test range into the refuge, but the decision rests with the state.
"I've met with the military bases, with both the generals, and we're working with our federal delegation," Sisolak said of Desert Wildlife Refuge at a September event in Las Vegas.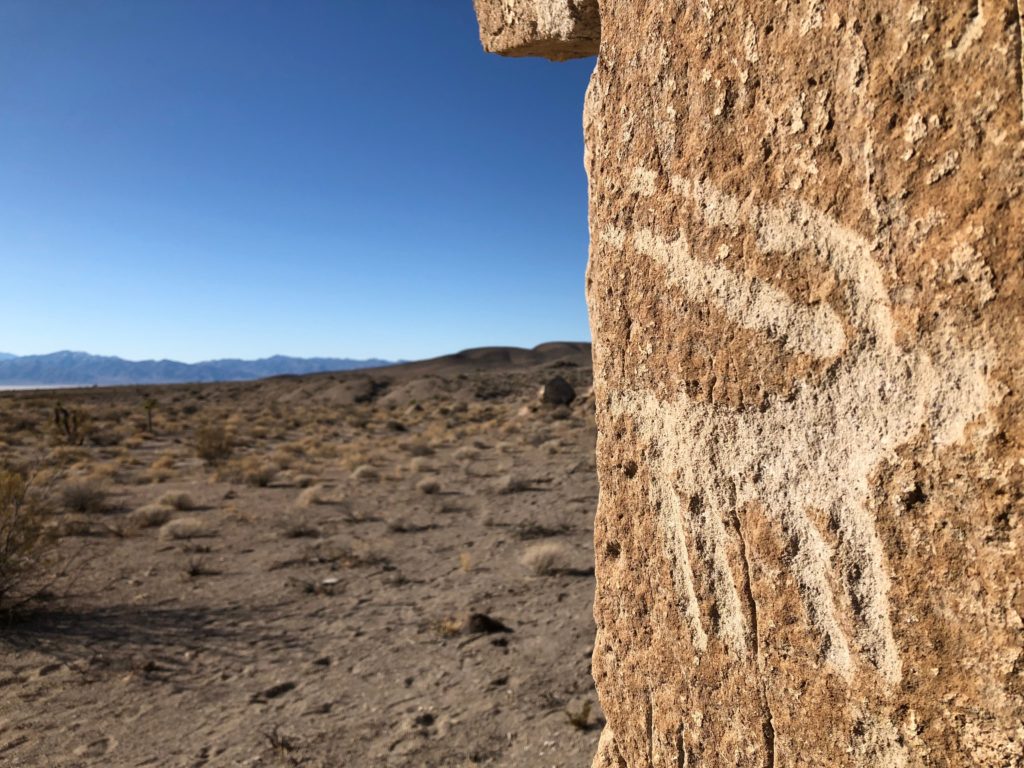 Krause, who is a member of the Oglala Lakota Nation and lives in Las Vegas, said she attended one of the public comment hearings for the fate of Desert Wildlife Refuge and was distressed to see how widespread this pattern is.
"My community of the Black Hills [in South Dakota] has already gone through this. To see a community in this day and age actively going through this struggle — it's happening in our time," Krause said.
Indigenous people today
Supporters of Indigenous Peoples Day maintain that the portrayal of their history needs to change, as well as how the state treats Indigenous Peoples who are alive today. Krause provided an example from when she was on an advisory council of teachers for the Nevada Department of Education.
"Our education policies are some of the most important right now. And [Native American] statistics were not included on our students' achievement [report]," said Krause. "If I had not been in that room, no one else would have spoken up about it. With all of these different areas of importance in our community, we need to have our community's representation there."
Recent legislation aims to improve collaboration between tribes and state agencies by requiring any agency that works regularly with tribes to appoint a tribal liaison. The bill also requires annual meetings between the governor and tribal leaders.
"Our reservations offer services and the state offers services. If we can collaborate to make those a better service for all of our people, I think it would just be a better America," said Torres, who worked with Democratic Assemblywoman Sarah Peters to get the bill passed.
Krause said she would like to see state and tribal collaboration go toward improving tribal health care. Poor dental health, diabetes, heart disease and lower than average life expectancy are more prevalent among the Native American community than the general population.
Although Krause can access Indian Health Services (IHS) from the Las Vegas Paiute site in town for non-emergency care, she said she has to drive five hours to get to the closest hospital that offers IHS.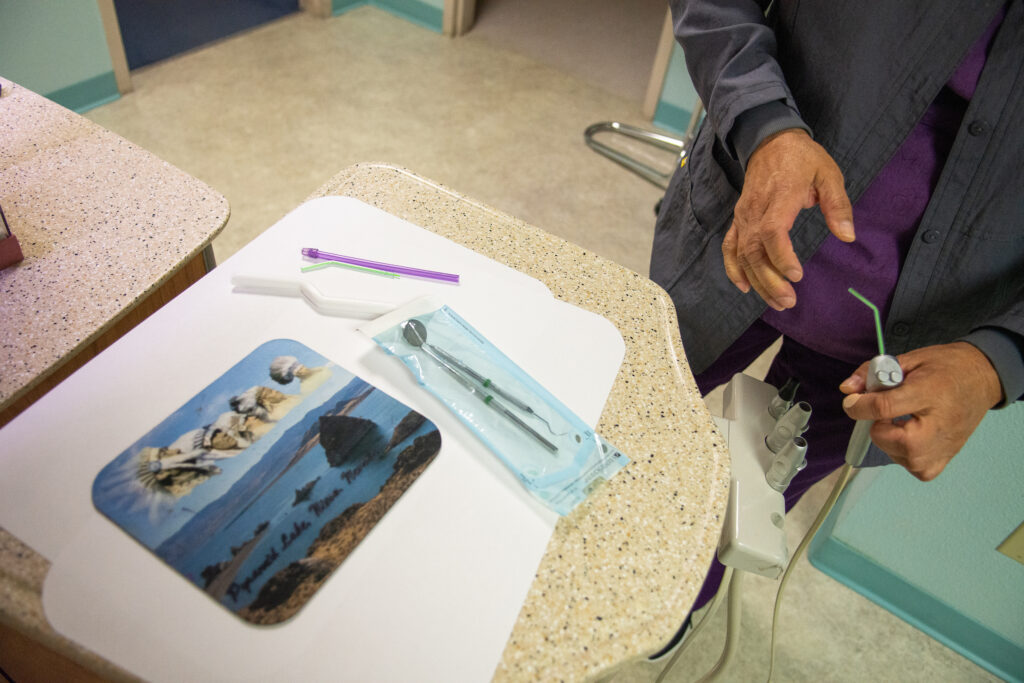 For many Native Americans, adjusting health care, education and other services to better accommodate Native Americans would be welcome steps toward reparations for colonization. More than 500 years after Columbus sailed the Atlantic, indigenous people continue to report neglect, disregard for tribal sovereignty and unequal treatment by the government.
"We need to educate people that Native Americans are here, alive, and that there's plenty of engineers, doctors and business people [who] are Native American," said Mandell. "We don't live in the past, we've been living here [for] a while and we still practice our culture today. And I think a holiday like Indigenous Peoples Day can help dispel the myth that we are a culture of the past."
The Nevada Independent is raising $200,000 by Dec. 31 to support coverage of the 2024 election.
Tax-deductible donations from readers like you fund this critical work.
If you give today,your donation will be matched dollar-for-dollar.
Give + Get Matched
Featured Videos