Need clean needles? Just head to a vending machine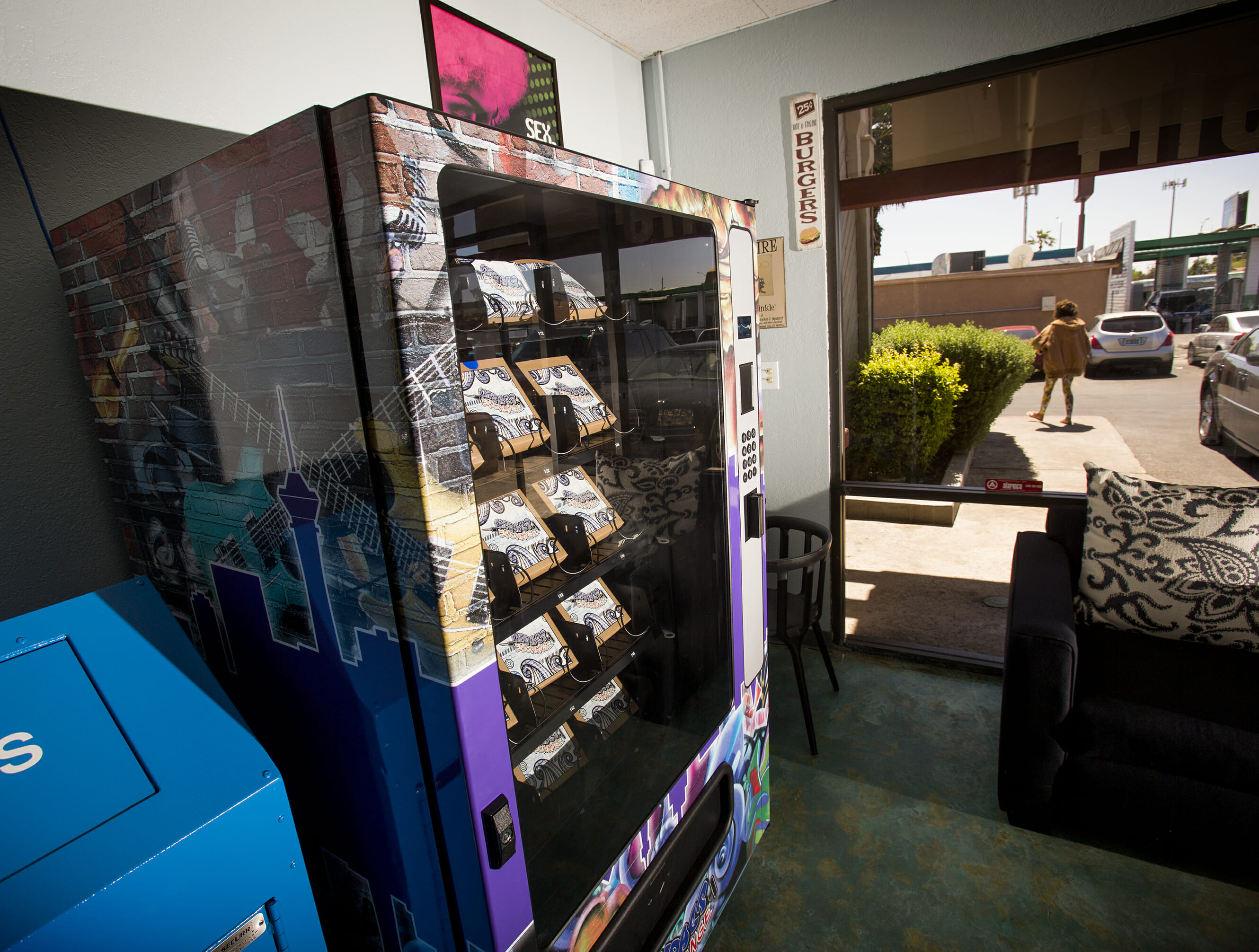 By punching a few numbers on a keypad or swiping a card, intravenous drug users in Southern Nevada can soon procure clean needles and syringes free of charge.
Health officials unveiled on Wednesday a needle-exchange program that's based out of brightly colored vending machines — a first-of-its-kind concept in the United States. It's part of an ongoing effort to reduce the spread of blood-borne diseases, such as HIV and Hepatitis B and C, by providing sterile supplies to at-risk populations, said Dr. Joseph Iser, Clark County's chief health officer.
"Anything that we can do as a community — anything we can do together — to minimize that risk and decrease the number of infections is not only good for the economy because it saves money on that treatment, but it's untold good for that individual," he said. "It's really an important thing for us to do."
The Legislature approved needle-exchange programs in 2013. Health officials in Southern Nevada surveyed roughly 340 current and former drug users, which led to the creation of this program, which is the first needle exchange in Clark County.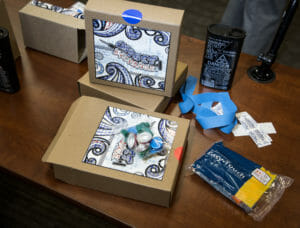 Here's how it works: People in need of clean supplies must fill out a form, which doesn't ask for identifying information, and create an eight-digit code. They can use the code or a magnetic swipe card to access two boxes of injection supplies per week, officials said. The "safer injection" boxes include sterile syringes, needles, Band-Aids, an elastic arm band and a container for needle disposal. The vending machines also will contain wound-care kits and condoms to promote safe-sex practices.
The pilot program, funded by donations, represents a collaboration among the Southern Nevada Health District, the Nevada AIDS Research and Education Society (NARES) and Trac-B Exchange, a storefront focused on harm-reduction efforts. Health officials hope to have vending machines operational by the end of May in the following locations:
Trac-B Exchange, 6114 W. Charleston Blvd.

Aid for AIDS of Nevada (AFAN), 1120 Almond Tree Lane

Community Counseling Center, 714 E. Sahara Ave.
There are at least 5,800 active injection-drug users in Southern Nevada, said Marlo Tonge, a disease surveillance manager in the Health District's Office of Epidemiology.  Health officials have been spreading the word about the forthcoming vending machines by visiting areas hard hit by such drug use.
"There's a ton more people out there we know," she said. "Our goal is to make them comfortable enough to come in and start using clean needles."
About 9 percent of new HIV cases in Clark County occur among people who are injecting drugs. Given the surge in heroin use, officials fear disease transmission could increase if more people are sharing dirty needles. But the program isn't just about providing clean supplies.
Health officials see it as an opportunity to provide drug users with a pathway out of addiction — if they desire. The vending machines are strategically located near places that provide information about health care, substance-abuse counseling and mental health services.
"It's a multi-pronged approach to a multi-faceted public health issue," said Dr. Michael Johnson, the Health District's director of community health. "With the continued strength and support of our many partners, we're confident in our collective ability to maintain this program and reduce the risk of disease transmission in our community."
Feature photo caption: A needle exchange vending machine is seen Wednesday, April 12, 2017, at the Trac-B Exchange at 6114 W. Charleston. This is the first needle exchange vending machine program in the country. Photo by Jeff Scheid.
The Nevada Independent is raising $200,000 by Dec. 31 to support coverage of the 2024 election.
Tax-deductible donations from readers like you fund this critical work.
If you give today,your donation will be matched dollar-for-dollar.
Give + Get Matched
Featured Videos