Nevada colleges want to raise their graduation rate; now they're giving themselves deadlines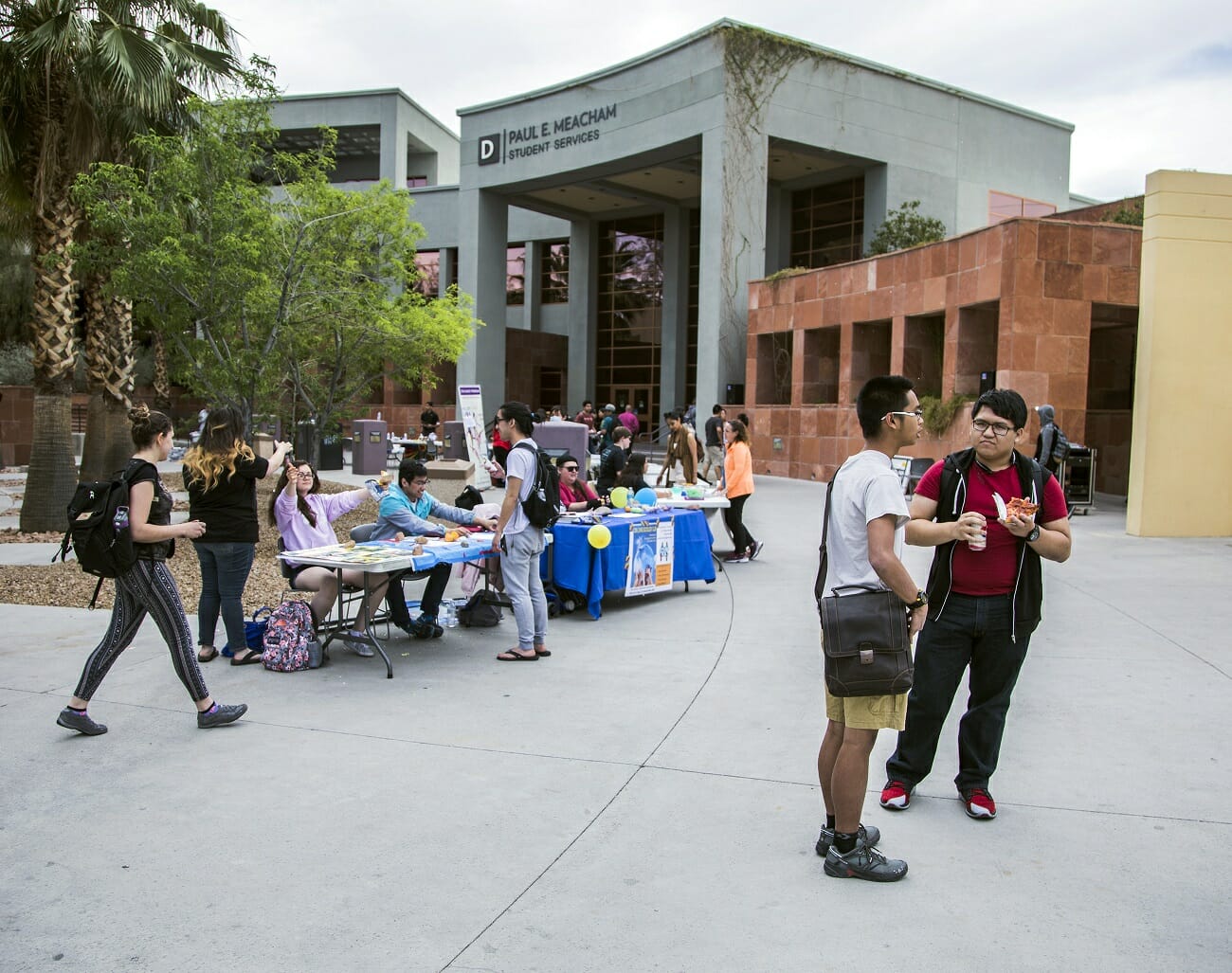 The Nevada System of Higher Education is renewing its focus on what might seem like a few simple goals — making sure that students who enter its doors one semester come back the next and that they cross the graduation stage in their caps and gowns within a reasonable period of time.
It seems like an obvious proposition, but in a state with university graduation rates 11 percentage points behind the national average — and community college graduation rates 9 percentage points behind — Nevada administrators have been coming to terms with the fact that some of the ways they're doing things now don't support those goals.
"In many cases, in strategic plans over the last couple years, surprisingly student success initiatives hadn't been at the forefront," Chancellor Thom Reilly told The Nevada Independent. "This is what we're about at the end of the day. We need to graduate students. They need to have a successful experience. This should be where we're putting our priorities, including our resources."
Research underscores the importance of completing college and earning a degree or certificate rather than simply attending it. People with "some college" are sometimes at more of a disadvantage than those with no college at all if they went into debt to accomplish it.
The system took a step toward refocusing on graduation when it redesigned its funding formula in 2013, giving colleges money based on how many courses students successfully complete rather than simply paying them based on the number of students who enroll.
Presidents of Nevada colleges presented specific goals for graduation and persistence rate growth by 2025 and heard success stories from other parts of the country at an all-day Board of Regents summit last month.
College of Southern Nevada President Federico Zaragoza told regents he wants to raise CSN's 3-year graduation rate from 7 percent to 17.5 percent by 2025, for example, and wants to invest $4 million into advising roles to reduce an adviser-to-student ratio to 350:1.
Truckee Meadows Community College President Karin Hilgersom, on the other hand, shared that she wants to raise her college's 30.4 percent graduation rate to 33.3 percent by 2025,
On Thursday, Reilly will make his own presentation to the board about progress of the initiatives. Although institutions have set goals in the past, Reilly said the practice has been inconsistent and the board has not held colleges accountable for progress toward them.
"The adoption of the 2025 goals is actually the first time the board has specifically adopted graduation student success goals and year to year persistence rates," Reilly said. "I think that just underscores the seriousness that the board is taking and I'm taking as chancellor with the institutions. We really want to see movement."
Below are some of the strategies NSHE is exploring to raise the bar.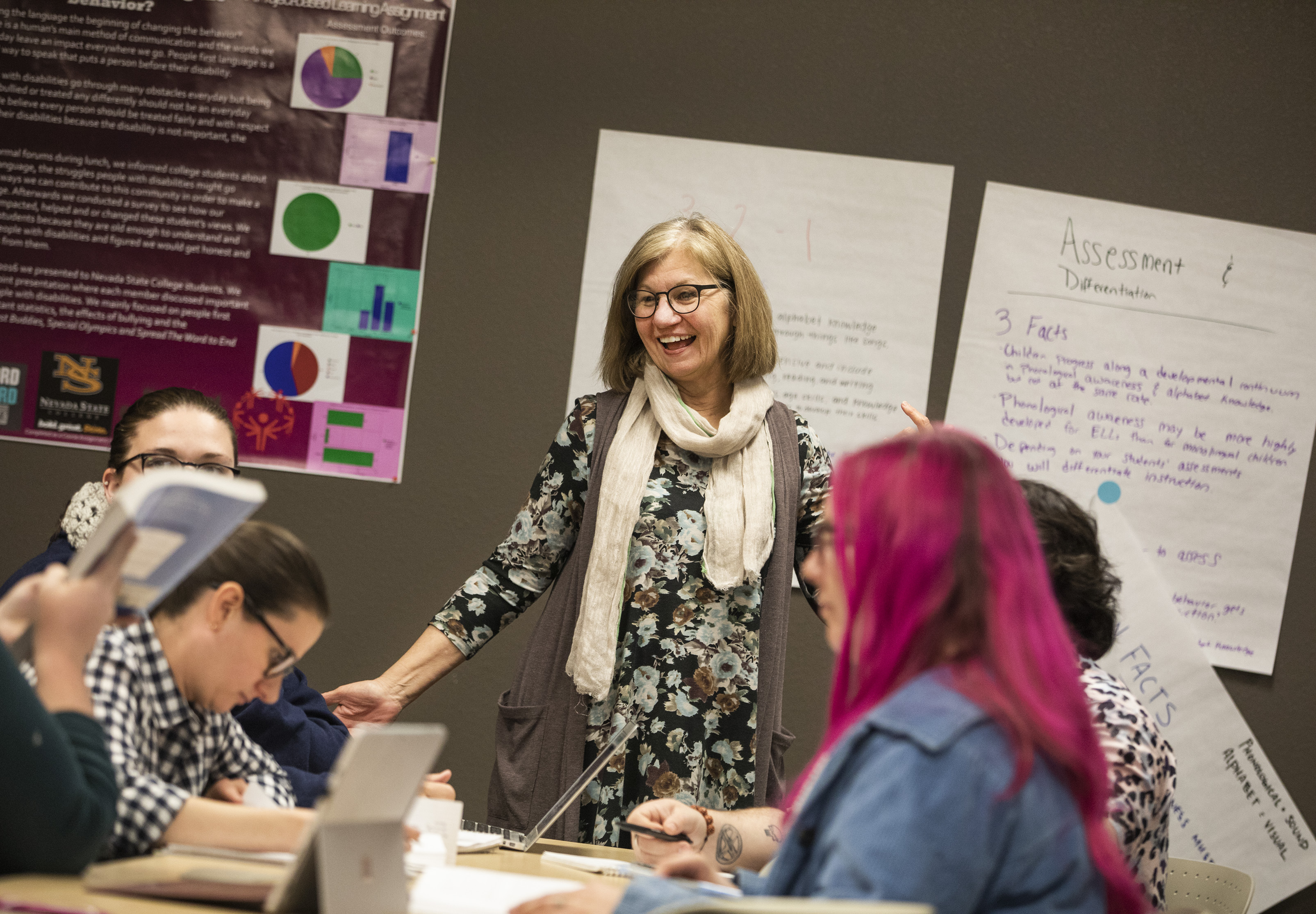 Rethinking remediation
Reilly didn't mince words when he spoke with lawmakers last week about the ways the state is currently trying to get students college-ready.
"Remedial education is a failure. It's a failure in Nevada, and it's a failure nationally," he said.
About half of the students who enter NSHE institutions need to take high-school level courses at college to get up to speed. Those classes are not covered by Nevada financial aid such as the Millennium Scholarship or Silver State Opportunity Grant.
But they also serve as an often-insurmountable barrier to students moving forward in their college career. Students often stall out and leave college before ever taking a college-level course. Remediation eats up valuable time and money, and its been found to be a primary cause — rather than a solution — for race-based achievement gaps.
Data presented at the January summit by Complete College America, an initiative focused on raising college graduation rates, shows that only 23 percent of white students who are placed into community college remedial classes will have completed any college-level math or English classes in the next two years. For African-American students, that number is 11 percent.
"I don't know why we'd continue with a model that nationally has proven to be a failure, and our own data supports that," Reilly said, noting that minority students are overrepresented in what can be dead-end classes. "In some cases, a waste of time. It's overpopulated with poor kids, black kids, and Hispanic kids. Once you put them down that remedial path, even when they're remediated, they don't go on."
Other schools have found success with a "co-requisite" model. Instead of imposing barriers before students get to a college-level course, they place the student in a college-level "gateway" course and then mandate tutoring and other academic supports to help them succeed.
"Putting weak students with weak students is not a recipe for success," Reilly said. "Placing them from day one in courses that leads toward a degree and requiring tutoring perhaps around any type of remedial needs is a much more productive model."
States that have adopted the model are seeing success in the number of students who complete gateway courses — a strong predictor of who will eventually graduate. Nationally, 22 percent of students in remedial education will complete a gateway course within 2 years, while Tennessee found that 64 percent of students with corequisite support completed a gateway English course and 61 percent completed a gateway math course, according to Complete College America.
Reilly said it's time to pull the trigger on the model.
"For the past 10 years, [NSHE] has talked in some respect about some kind of co-requisite model," Reilly said. "I really want to push the board and push the presidents that we make that leap. I think there is no dispute anymore that remedial education at the community college level and at the university level is a failure."
If the board adopts a policy for co-requisite education in June, Reilly said it will probably be mandated by the fall of 2020.
He thinks it can be done with a shift in resources — professors teaching remedial classes can move to teaching college-level courses or being part of a ramped-up tutoring operation.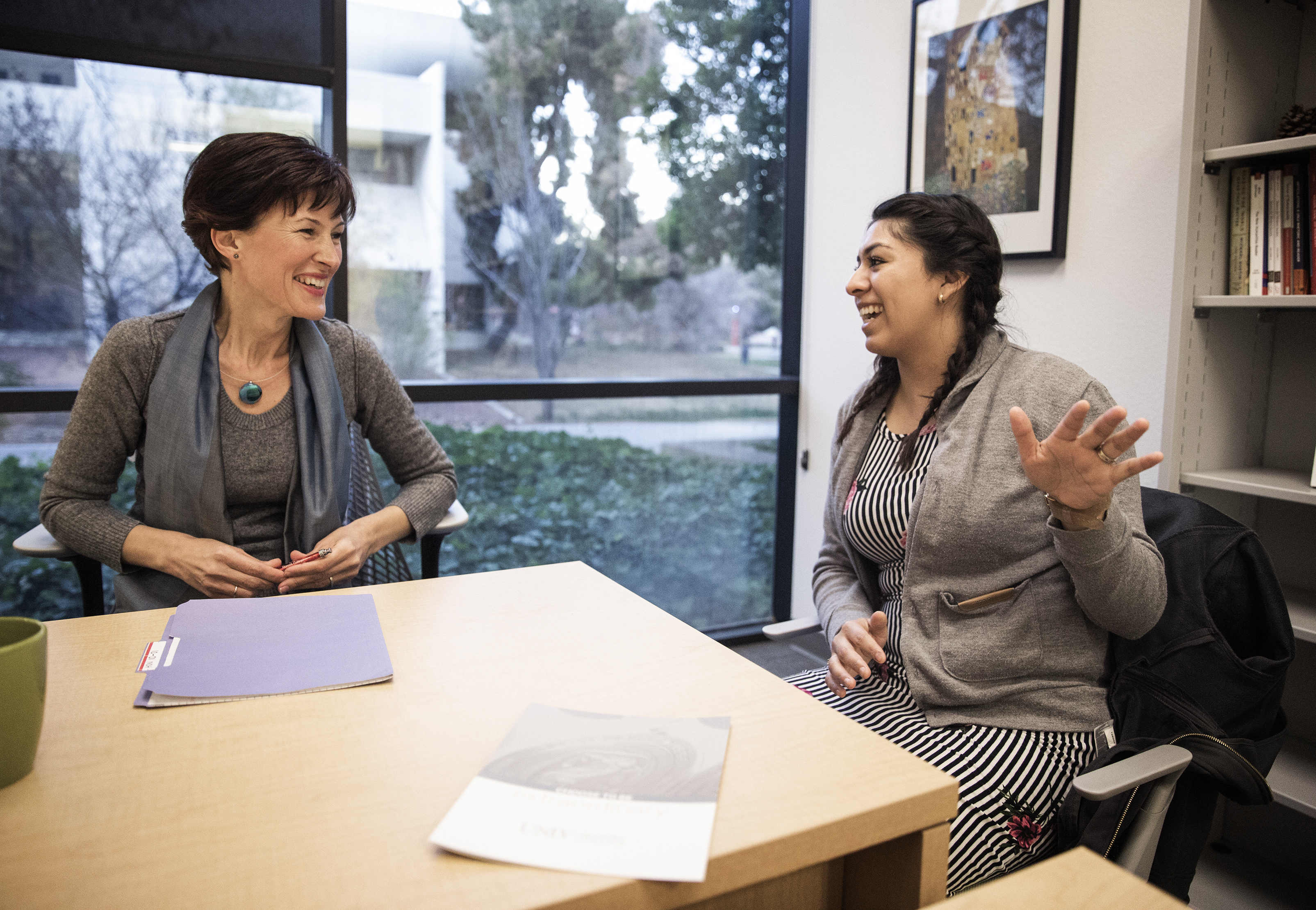 Mandatory advising
Representatives from schools that Nevada sees as a model for high graduation rates attested at the summit to the power of advising students — everything from helping them pick a viable career path to challenging them to take a heavier courseload to steering them away from taking classes that don't serve the student's academic goals.
Nevada colleges don't currently require students use the services of an adviser, but system leaders are looking to change that.
"The mandatory advising, without question, is key," Reilly said. "Part of this, from the board, is sending a [message] that advising is a priority. So as you build your budgets, as you talk about resources, as you prioritize resources, advising needs to be at the forefront."
The need is even more acute in the Nevada higher ed system because half of the students are part-time — a status that greatly reduces their chances of graduating in a timely fashion. Forty-one percent of full-time students at UNLV graduate within six years, while only 13 percent of part-time students do.
At CSN, 7 percent of full-time students graduate within three years of starting. For part-time students, only 4.5 percent of students complete their program within six years.
"If any student is needing mandatory advising, I think it's the part time student. Putting that student on a pathway to ensure they are clear of what courses they need to take in order to obtain a certificate or degree is really paramount."
The system hopes it can improve that rate with more hands-on guidance and a few technology upgrades. One tool that CSN is already adopting is Starfish — an online platform that connects students, advisers and faculty.
Students can make appointments with faculty and advisers, set up course plans for future semesters and check their grades. Faculty can make note of potential red flags such as poor attendance or academic struggles that alert an adviser to reach out and try to address the situation before a student drops out.
NSHE is also having its IT staff explore an idea that helped Georgia State University increase its number of graduates by 67 percent — a texting "bot" that helps answer student questions at all hours of the day or night.
The school developed a database of some 2,500 advising-related questions and answers, so students who texted an inquiry would get an automatic reply in seconds. A question not in the database would route to a real person.
Georgia State officials found that students are sometimes more willing to ask questions of the bot than make an appointment with a stranger to ask, for example, what to do if they have an absent father and are unable to gather information for their Free Application for Federal Student Aid (FAFSA).
Improving the success of its part-time students is key to raising the system's overall graduation rates.
"Part-time students are the final frontier," Crystal Abba, NSHE's vice chancellor for academic and student affairs, said at the summit. "If we can figure that out, we can all go home."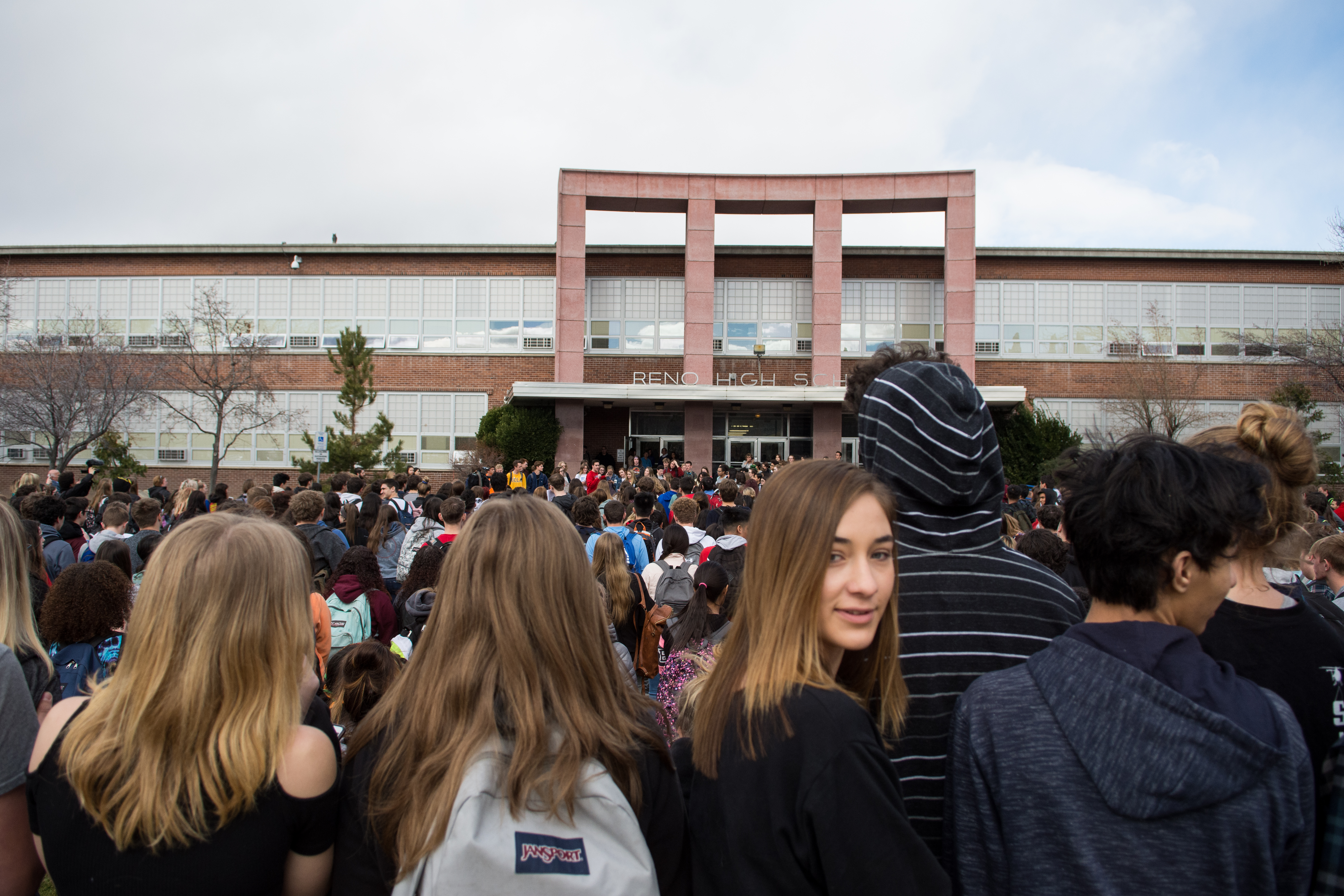 Starting in high school
System officials also emphasize the need to align high school courses in Nevada with what students need to succeed in college. A lack of alignment is partly to blame for the fact that while Nevada has an 83 percent high school graduation rate, only 11 percent of high school juniors are considered "college-ready" based on their ACT scores.
"There's a disconnect in some respects of what they're teaching and what is expected when an individual enters our community college, state system, or university system," Reilly said.
The higher education system has struck a memorandum of understanding with the Clark County School District in an effort to fix the situation. Part of the agreement involves targeting up to five high schools in the county, testing students in their sophomore or junior years, and having them take any high-school level remedial courses while they're still in high school, Reilly said.
Professors at the colleges will also be meeting with high school teachers to try to make coursework flow better — especially for the all-important English and math classes.
"I think there's a lot more kids out there than we think that at 17, 18, 19 and 20, don't really have a clue. So they have to have that discussion."
Reilly said he hopes to get donors on board to help with the costs of bringing student success initiatives — and not just building projects — to life. One example he cited is UNLV, which is aiming to put a price tag on strategies to increase graduation rates, then fundraise for them.
"I think that's appealing. Some individuals at some fundraisers don't want to fund capital projects, but they will fund operational issues, they will fund initiatives when it's based upon success in the past," he said.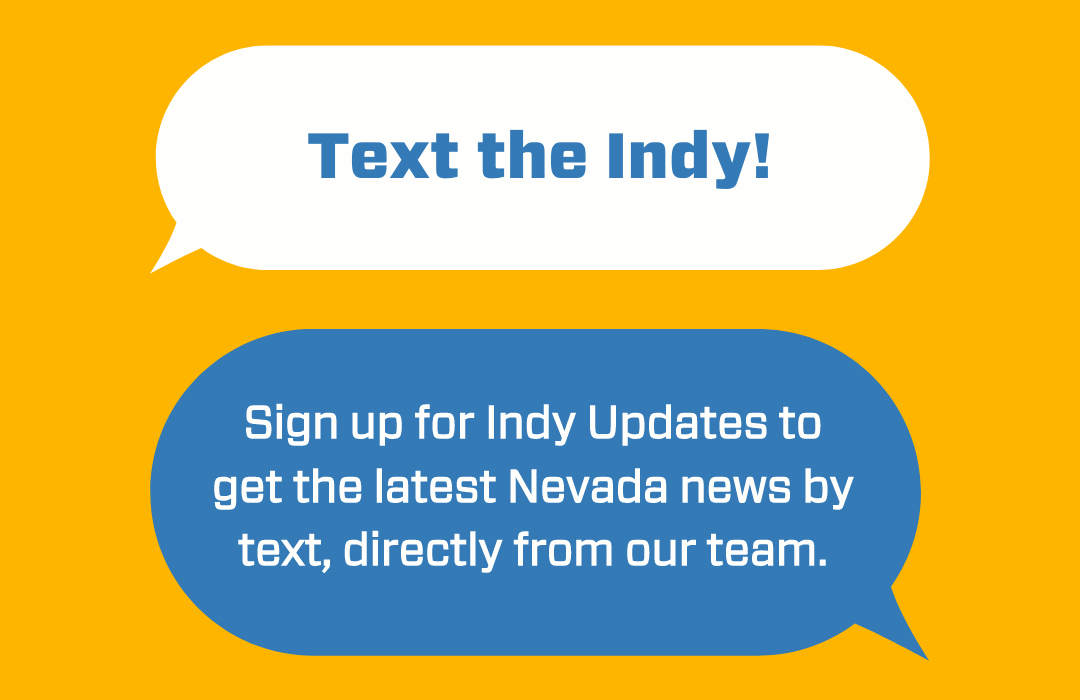 Featured Videos