Nevada Democrats are promising the most expansive, accessible caucus. What does the past tell about the future?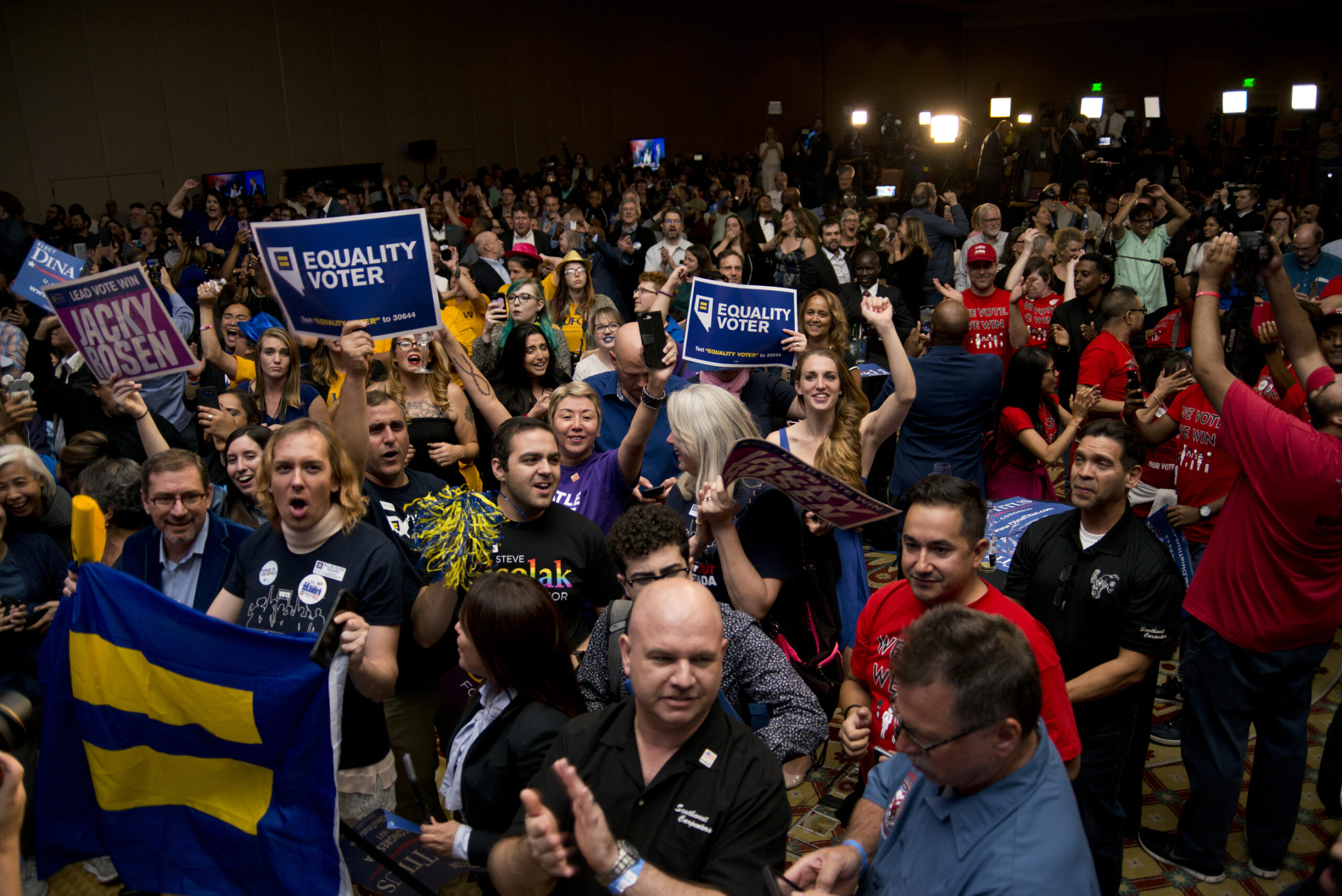 When Harry Reid secured Nevada its third in the nation and first in the West spot in the presidential nominating process a dozen years ago, his pitch was simple.
Iowa and New Hampshire, the first two states to participate, don't look like the rest of the nation. Nevada does.
The Silver State has held three early nominating contests since Reid's successful pitch, and will hold its fourth in less than a month. But the culture of caucusing in Nevada is still young, especially compared to Iowa, which has held its first in the nation caucus for nearly a half century. In Nevada, it can be difficult to get people to turn out to events. And unlike the barnstorms across Iowa, most of the campaigning here is limited to the state's two metro areas.
The caucus process, at its ideal, is an apparatus for party-building. You bring together a bunch of enthusiastic Democrats in a room with their neighbors and let them fight and scream and laugh over who ought to be the presidential nominee. You let non-Democrats show up on the day of the caucus to register and participate as well. You make people feel like they truly had a say in the process.
The Democratic Party talks a lot about building a bigger tent. But its caucus process hasn't always been met with enthusiasm. The process of showing up in a room to publicly declare your support for a candidate is unfamiliar to those accustomed to the privacy of a voting booth. Plus, you can't just show up at your convenience. You have to arrive at noon on a Saturday and commit a couple of hours to the process.
Only about 27 percent of Democrats, about 118,000 people, showed up to caucus in 2008, and even fewer — 17 percent, about 84,000 — showed up in 2016. For scale, there are a little under 1.6 million people registered to vote in Nevada.
Who are those caucusgoers, though? Ask people involved In voter engagement efforts here, and they'll typically shrug.
But a Democratic voter database obtained by The Nevada Independent from the Nevada State Democratic Party hints at who the state's Democratic caucusgoers are. The data suggest that many of them are female, older and live in the suburbs, with a significant concentration of caucusgoers in Northern Nevada. But there's a caveat: The database only includes current registered Democratic voters who have previously caucused and is missing past caucusgoers who have either moved or let their voter registrations go inactive.
The shorter, simpler answer to who historically caucuses in Nevada is those who have had the incentive and the means to show up to a neighborhood caucus site at noon on a Saturday — like party activists — something the party is trying to change this year with the addition of four days of early voting across the state that will give caucusgoers an experience more akin to what they're used to on Election Day.
"I think, typically, when we look at previous caucuses this was a one-day event where people who had the time and the ability to show up and participate for hours would be the individuals who would show up and participate for hours," said Alana Mounce, executive director of the state Democratic Party. "That's why we've made these important changes."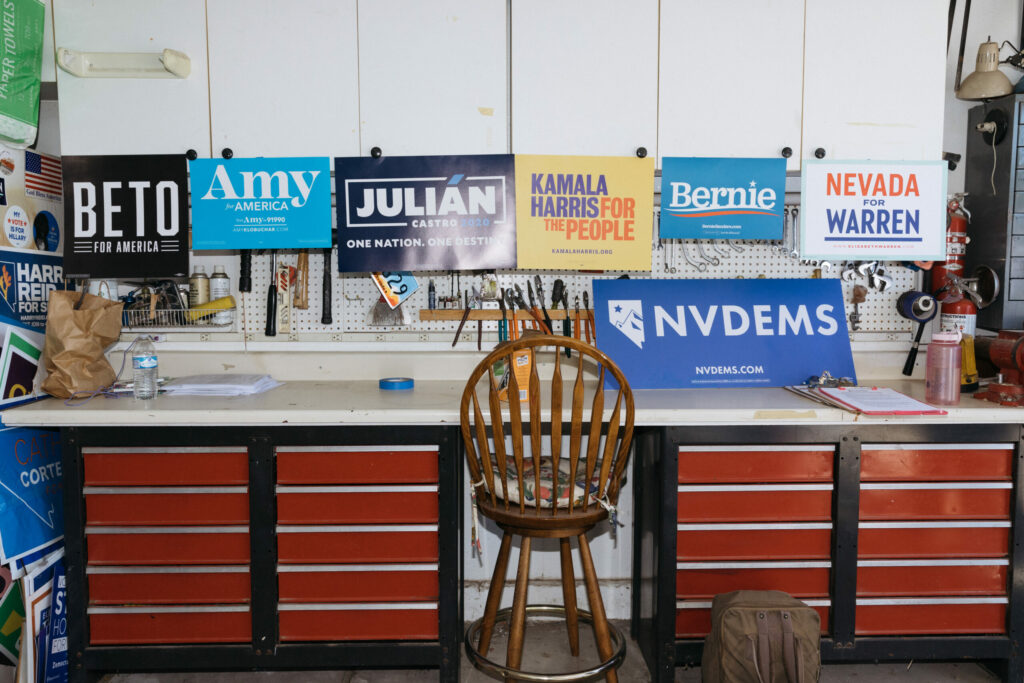 Who caucuses
The first thing to note about the Democratic voter database obtained by the Independent is its scope. The database includes about 67,000 registered Democrats who caucused in 2016, or about 80 percent of the total caucusgoers that year, and about 41,000 who caucused in 2008, or about 35 percent.
On their own, those numbers reveal just how difficult it is to convince people to caucus in a transient state such as Nevada. About 20 percent of Democratic caucusgoers from just four years ago are no longer part of the database, likely because they either moved or their voter registration has gone inactive. It's a difficulty Mounce acknowledges.
"We are a transient state. People are coming in and staying and leaving and moving and changing their phone number," she said. "That's why we prioritize as a state party doing robust voter registration efforts this cycle, and that's why we're proud to offer same day voter registration for every part of our caucus process."
The database is also a snapshot in time of the present day, revealing details about where past caucusgoers currently live, their current age and their sex. That means someone who caucused in 2016 in Las Vegas but has since moved to Reno would show up in the dataset under their Northern Nevada address. (The dataset doesn't include race or ethnicity because those details aren't captured on voter registration forms.)
But the data offer some helpful perspective on where caucusgoers may have caucused in the past and other characteristics about them.
For instance, five of the nine Assembly Districts in the Reno-Sparks area rank among the top 10 in the state for the most caucusgoers from 2016. The other top ranking districts were all in the suburban parts of Southern Nevada, including Henderson, Summerlin and the Southwest. The Assembly Districts with the fewest number of caucusgoers from 2016, by contrast, were all either deep blue districts in Southern Nevada with significant communities of color, including East Las Vegas, the Historic West Side and Chinatown, or ruby-red districts in rural Nevada.
That there would be low turnout in the rural portions of the state makes sense. Fewer registered Democrats live there. What's less expected is the lower turnout among districts that have long been Democratic strongholds.
There are a couple of ways to read the data out of those districts. It could reveal the challenges that campaigns historically have had in getting underrepresented communities out to caucus. Or, if even if the missing data disproportionately come from those Assembly Districts, it could indicate the challenges in ensuring Democrats in those communities remain actively registered and are re-registered as they move.
Brian Shepherd, chief of staff for SEIU Local 1107, noted the difficulties the union had in getting low-propensity voters, particularly in communities of color, to engage in the caucus process four years ago.
"One of the first challenges we had was not just teaching people how to caucus, it was teaching people that the caucus was for them," Shepherd said. "A lot of low-income and Latinx households, there was this belief that we ran into that caucusing was for people really active in the party. So we had to do a whole series of education with folks around 'everybody gets to go caucus.'"
Mounce acknowledged that there are "a lot of various reasons" that there could be fewer registered Democrats who caucused in 2016 in those districts.
"I think you have to remember that this data is more like a sample size," Mounce said. "It's just this one marker in time."
The data also point at the strength the die-hard Democratic party activists may have in certain pockets of the state, such as in Northern Nevada, and how campaigns may have strategically allocated their resources to get them to turn out.
"Democrats in Washoe County, I think, are incredibly engaged. I think we have the same case in Southern Nevada, but I think it is a little less transient," Mounce said. "Perhaps that has something to do with Democrats in Northern Nevada appearing to show up in higher numbers, but I think a lot of this is campaigns prioritizing and working on turning out caucusgoers for their candidates as well."
The dataset also suggests that Democratic caucusgoers tend to be older — something that also is true in regular elections — though, again, the data reflect caucusgoers' current age and not the age they were when they caucused and, therefore, is skewed older. Prior caucusgoers also tended to be overwhelmingly female — 61 percent female to 39 percent male in 2008 and 56 percent female to 42 percent male in 2016 — which is also generally true in traditional elections.
The addition of early voting
What none of the data do, though, is tell us who will turn out to caucus next month.
The party has taken steps in the past to try to make the caucus more accessible by offering presidential preference cards in Spanish and providing several at-large caucus precincts on the Strip to allow casino workers to easily caucus while on shift. But this year for the first time, the party is adding four days of early voting all across Nevada, from the East Las Vegas Community Center to the Eureka Opera House.
People who decide to vote early will cast their presidential preferences — ranking up to five candidates — and that information will be shared with their home precinct on Caucus Day. Bottom line: Their votes will be counted just as if they had been there to caucus in person.
"I'm excited about the early voting, I think for people like me it's been really helpful because it gets more of our folks engaged. Our folks have full time jobs and could work on the weekends as well, I think just the nature of the state and the folks we have here," said Annette Magnus, executive director of Battle Born Progress. "It makes it easier to participate when that function exists, always. We see that during regular voting."
No one knows exactly how it might affect turnout, though, and party officials haven't been willing to even give a rough estimate of how many people they think might show up to caucus this year. Early voting in traditional primary and general elections is by far the most popular method of voting here, with more than 550,000 people, or 57 percent, of voters casting ballots early in Nevada's 2018 midterm election.
"Because we've never done it before, there's no baseline," Mounce said. "The goal for us is, are we providing as many options and locations for as many Nevadans to participate as possible to achieve our goal overall of an expansive, accessible and transparent process?"
Laura Martin, executive director of the Progressive Leadership Alliance of Nevada, said that people have long complained to her that the process isn't democratic. Her response is that they haven't been meant to be.
"It's hard for people with disabilities who can't stand. It's hard for people with children. It's a long afternoon. It's hard for people who work a job that doesn't have predictable scheduling, maybe at the last minute you're scheduled for a shift. But it's not meant to be democratic," Martin said. "The parties control them. The caucuses were meant for the hardcore activists of the party to nominate someone to represent them. I think sometimes people need to recognize that. It's not that I agree with that. I just recognize it's the hard core activists who would skip work to pick a nominee."
One area where the party believes early voting may help significantly with turnout is among young people. Mark Riffenburg, the state director of NextGen America, which focuses on outreach to young people, agrees.
NextGen, which is one of only a few groups in Nevada doing non-candidate specific voter engagement work ahead of the caucus, is planning to get at least 2,000 young people to pledge to participate in the caucus next month. And he's optimistic about the addition of early voting this year.
"I think what probably goes without saying is the turnout in 2016 for the caucus was obviously smaller than what you'd expect from a more pure voting kind of thing. The caucus format, while certainly it is good for party building and other political elements, isn't necessarily the most straightforward," Riffenburg said. "I think when most people and young people in general think about voting, they think about showing up to their polling place, casting a ballot and calling it a day."
To that end, the party is offering early voting at all three College of Southern Nevada campuses and UNLV from 8 a.m. to 8 p.m. Feb. 18, and four days of early voting at UNR, from 10 a.m. to 6 p.m. Feb. 15 through Feb. 18.
"The fact that there's early voting on college campuses is a very good thing for the process," Riffenburg said. "I think as progressives we're always fired up about making voting as easy as possible for folks."
He said that NextGen is still planning to put together a "barebones" training on how to caucus on Caucus Day. But so far, he said the younger voters engaged by his team seem to be leaning toward early voting.
"It's the simplest option for young people, and it's going to give them a better experience," Riffenburg said. "I think if we have more folks there, better for us, better for them."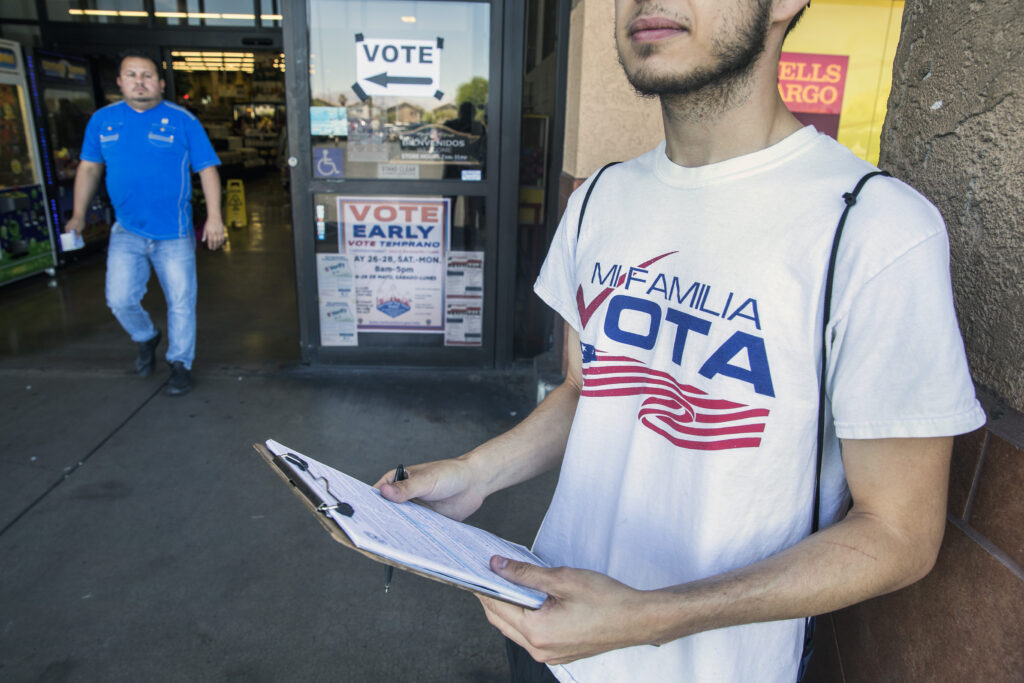 Boosting diversity in the caucus
Other voter engagement organizations are looking forward to the addition of early voting as well, and eyeing how that could boost turnout among specific voter groups who have historically been underrepresented in elections.
Alma Delia Romo, Nevada state coordinator for the Latino voter engagement nonprofit Mi Familia Vota, said that the organization's canvassers have been highlighting early vote locations at a Cardenas Market, a Latino grocery store, in East Las Vegas and the East Las Vegas Community Center.
"It is definitely accessible for the working class, for people who have two jobs, who have a family. It definitely helps for the early voting because you don't have to go there and be there the entire day," Romo said. "You can go in and out as simple as that."
She added that Mi Familia Vota also plans to co-host a series of Spanish-language caucus trainings with the presidential campaigns over the next few weeks to boost Latino turnout. Nearly 30 percent of Nevada's population identifies as Hispanic or Latino.
"It can be complicated," she said. "Getting rid of that language barrier really helps, and you can reach out to a lot of folks in a lot of different communities."
The Asian American Pacific Islander Democratic Caucus has been engaging in similar work, recently hosting a mock caucus focused on young Asian American voters, and for the first time, the state Democratic Party will offer presidential preference cards in Tagalog. Organizers in the AAPI community, which represents about 10 percent of the population in Nevada, are hoping that AAPI voters will represent about 6 percent or 7 percent of Democratic caucusgoers this year; they made up about 3 percent of caucusgoers in 2008 and 5 percent in 2016.
By contrast, Native American organizers in Nevada have been significantly ramping up their voter outreach efforts ahead of the caucus and, more generally, before the general election. Four Directions, a Native voter engagement organization, co-hosted a presidential candidate forum with Nevada's tribes at UNLV earlier this month, and even hosted a Native-specific caucus training. Indigenous people make up nearly 2 percent of the state's population, with significant pockets living on reservations in rural Nevada.
Other groups are focused on other pockets of voters, including LGBTQ Nevadans, climate change voters and union members.
The Human Rights Campaign, which has a total of five staffers in the state, recently co-hosted two LGBTQ focused caucus trainings in Las Vegas and Reno in coordination with the state Democratic Party and is focusing on turning some of the 650,000 people in Nevada they have identified as so-called equality voters to turnout to caucus next month.
"Our biggest priorities are voter turnout, voter education and voter recruitment," HRC state director Briana Escamilla said. "Making calls to members, supporters, equality voters about if they're caucusing, when they're caucusing, organizing around those issues more than any specific candidate."
At the same time, the Nevada Conservation League and its Latino-engagement focused arm, Chispa, are hosting caucus trainings for their members as well in both English and Spanish for the first time ever this year, as the issue of climate change has grown in importance to voters over the last four years. According to the Nevada Conservation League, 37 percent of their members caucused in 2016, and they're hoping even more of their 33,000 members will show up to caucus this year.
"I think it's important that we create a space where Nevadans that care about climate can make their voice heard," said Andy Maggi, executive director of the Nevada Conservation League. "We can train them about how to caucus, but how to talk about climate change while you're caucusing and how that's impacting your decision on who you're caucusing for as the next president."
Some of Nevada's unions, meanwhile, have hosted presidential candidates for roundtables and forums and are hosting caucus trainings for members, but have largely — with the exception of the Clark County Education Association, which endorsed Vermont Sen. Bernie Sanders this month — stayed on the sidelines in the race.
Shepherd, the chief of staff for SEIU Local 1107, did however acknowledge that the union's efforts will likely ramp up significantly should the union endorse.
"There's no doubt if we endorse it would sharpen our efforts on member turnout and participation," Shepherd said. "Right now we're doing general education on the process and around the presidential campaign."
At the heart of these voter engagement efforts is a core belief, about the importance of diversity and ensuring that the group of people who picks the next Democratic presidential nominee is as representative as possible. That means both promoting Nevada as the first truly diverse state to participate in the presidential nominating process and making sure that the Nevadans who caucus are representative of their state's diversity.
"I do think that, as corny as it sounds, I do think the road to the White House does go down Las Vegas Boulevard. Our state represents as closely to the demographics of the rest of the country as any other primary state," Martin said. "We have rural. We have urban. We have a strong Latino population, a growing Asian population, black communities, new immigrants, fourth generation Nevadans. We represent the entire cross section of the country."
Update 1-26-19 at 8:32 p.m. to correct that the early voting site at UNR will be open 10 a.m. to 6 p.m. all four days. The Nevada State Democratic Party's website previously incorrectly listed that the early voting site would be open from 10 a.m. to 8 p.m. on the final day of early voting.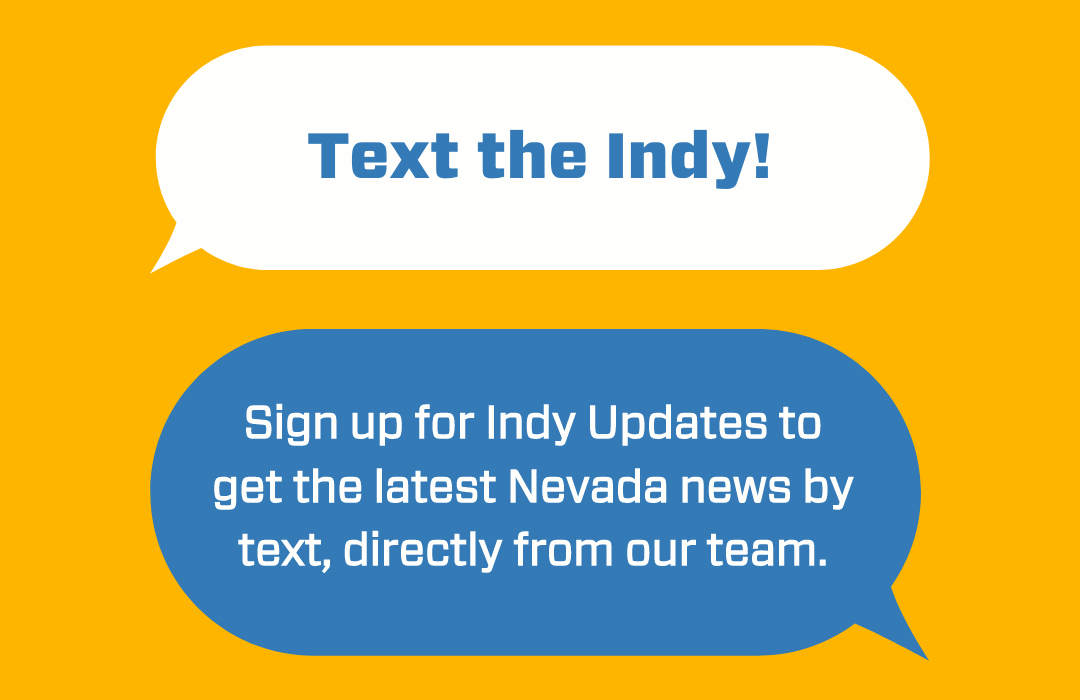 Featured Videos