Nevada Democrats ask volunteers to sign non-disclosure agreements ahead of caucus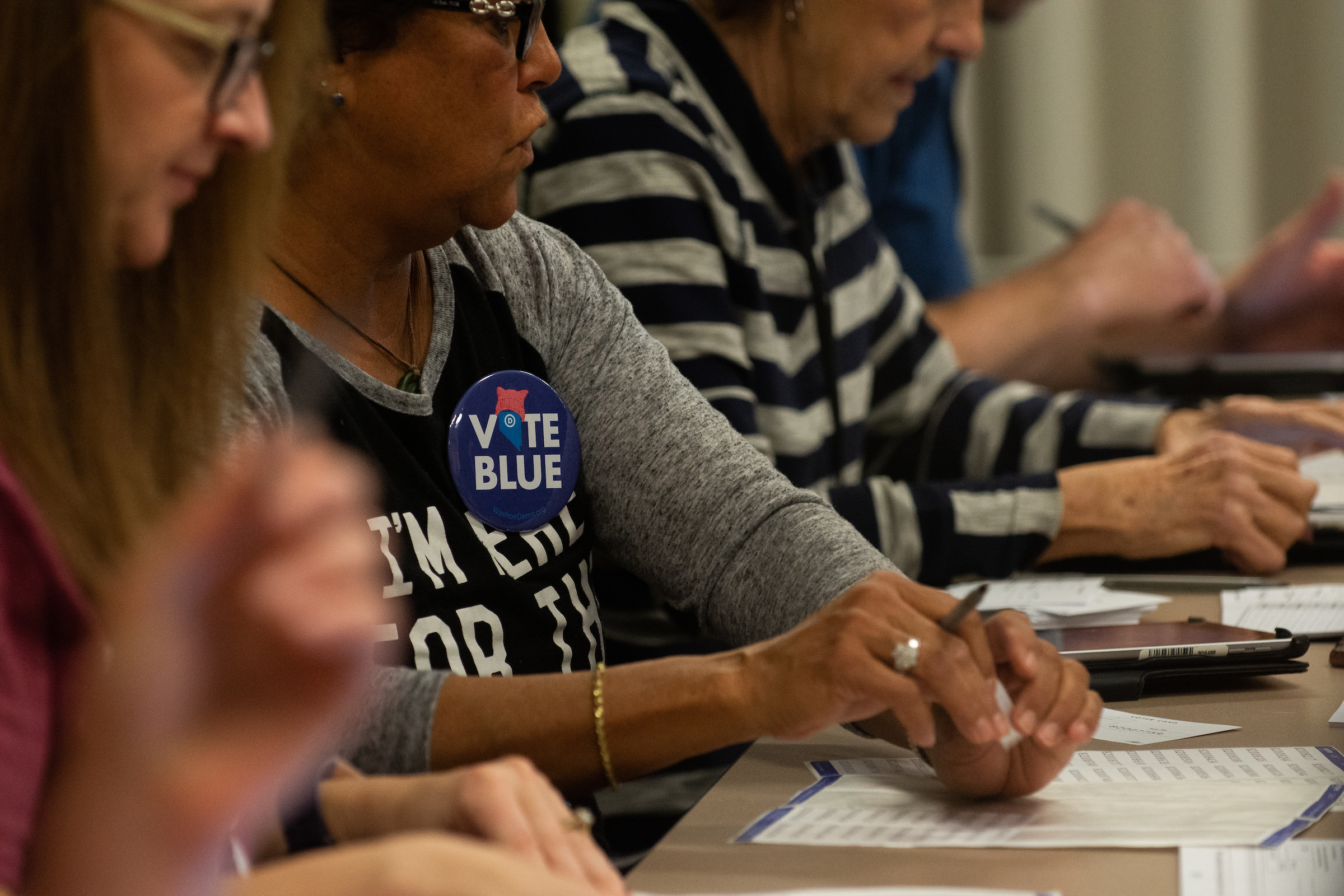 The Nevada State Democratic Party has been asking some of its volunteers to sign non-disclosure agreements in the lead-up to the state's first-in-the-West Democratic nominating contest on Saturday, barring them from sharing sensitive voter data or speaking with the media about the caucus process.
One of those volunteers resigned from his position as a site lead on Friday and spoke to CNN after being asked to sign the agreement, which he described as "totally open ended." But other volunteers, who first spoke with The Nevada Independent about the NDAs several days ago, said they were fine with signing the documents in order to ensure the integrity of the caucus process.
Tom Edwards, who was a site lead for early voting at Sierra Vista High School, framed the NDA as a sign of how seriously the party takes the caucus.
"Whether it's enforceable or not doesn't make any difference to me. What does matter to me is all of us who are taking roles in the party understand that this is serious business," Edwards said. "I think it's important to know that this is a serious process, and there are forces out there that would love to undermine what we're doing, and there are forces out there that would love to slander the Democratic Party."
Volunteers asked to sign NDAs include site leads for early voting, responsible for transporting ballots back to the party; volunteers directly working with early vote ballots in the party's data processing hubs; and site leads for Caucus Day, who will maintain custody of party-purchased iPads containing a Google Forms-powered calculator before the caucus and transport official caucus reporting sheets back to the party after it.
"We're doing something serious here," Edwards said. "This isn't little games."
A party official said that asking volunteers to sign NDAs has been standard practice since at least 2018. Several volunteers also noted that signing NDAs is a common practice on campaigns, to avoid sharing sensitive information that could give opponents the upper hand.
Another volunteer hadn't been asked to sign an NDA before by the party. But the volunteer said that it seemed like a reasonable step for party officials to take given the fact that volunteers are working directly with sensitive voter information.
"If you're working the ScanTron, you could be seeing thousands of early votes," the volunteer said. "That's why I think they're being more cautious."
The four-page non-disclosure agreement, a copy of which was obtained by The Nevada Independent, technically prevents volunteers from speaking with the media.
"With the attention focused on Nevada politics, it is possible that I will encounter reporters while working for or volunteering in an official capacity for the NDSP," the NDA reads. "If I am contacted by a reporter, I must immediately refer him or her to the Communications Director or Executive Director at the Las Vegas headquarters … THERE ARE NO EXCEPTIONS."
However, a party official noted that signing the agreement is optional. And, realistically, the party understands that making sure that none of its 3,000 volunteers speak to the media is nearly impossible — if they are even aware that they're not supposed to. One volunteer who spoke to the Independent didn't even read the agreement before signing it.
But for Seth Morrison, who was supposed to be a site lead at Legacy High School, the NDA was concerning enough to refuse to sign it. Morrison had not heard about any volunteers being asked to sign NDAs when contacted by the Independent on Wednesday, but was asked to sign it on Friday.
On Friday, Morrison said that he was told he had to sign the agreement or he couldn't serve as a site lead — apparently an error. He also understands the party's desire to protect sensitive data, but he said that the agreement goes too far.
"They tried to persuade me to be a precinct chair, because precinct captains aren't asked to sign it, but at that point I was so emotionally exhausted that I just said no you know I think I'm going to step back," Morrison said. "I'm disappointed. I've always wanted this to work."
The Nevada Independent is raising $200,000 by Dec. 31 to support coverage of the 2024 election.
Tax-deductible donations from readers like you fund this critical work.
If you give today,your donation will be matched dollar-for-dollar.
Give + Get Matched
Featured Videos