Nevada exchange official: Trump executive order adds uncertainty to 'already volatile' health-care market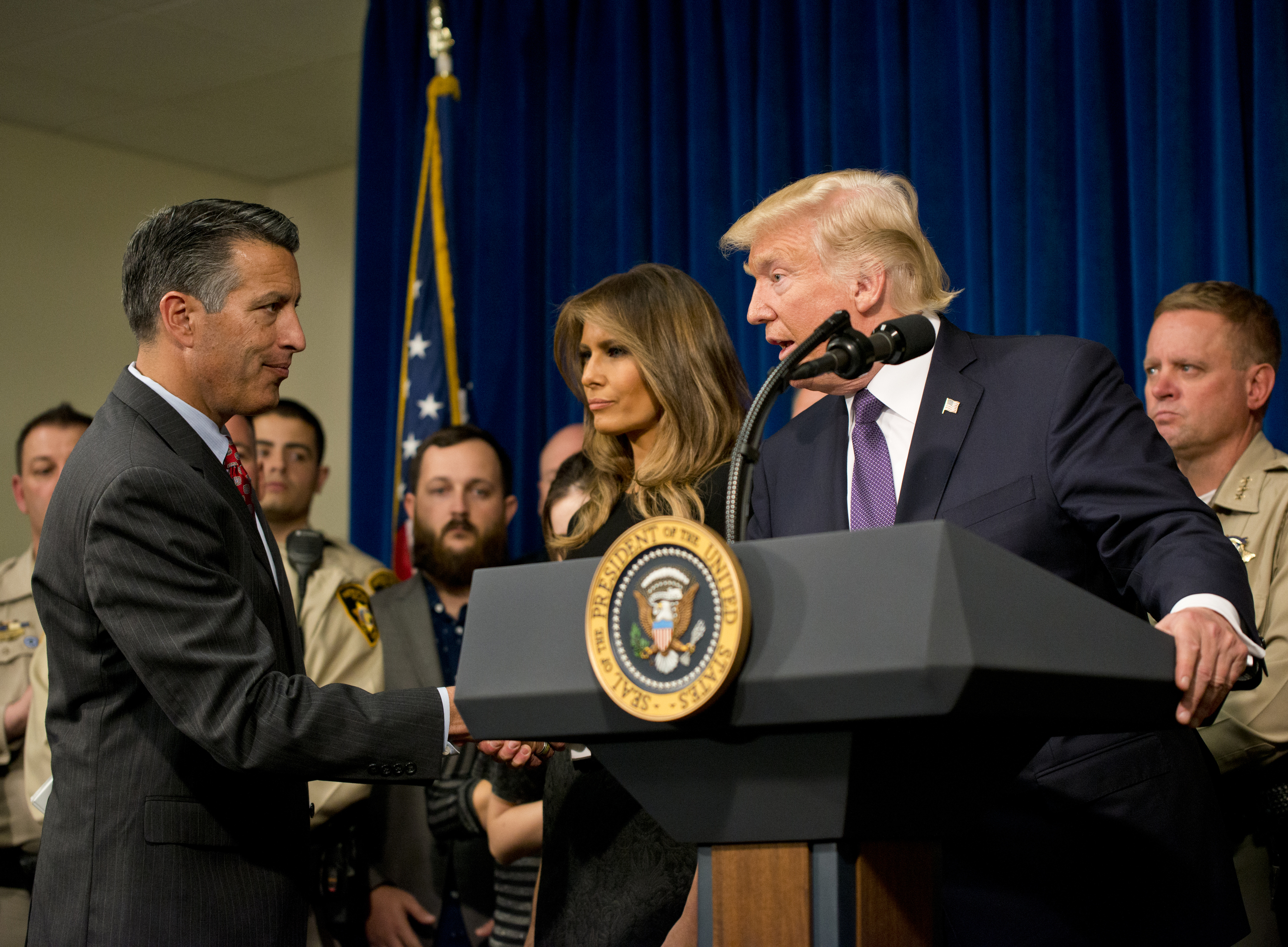 President Donald Trump took the responsibility of dismantling the Affordable Care Act upon himself Thursday morning, signing an executive order to allow people to purchase health insurance policies with fewer benefits than currently required under federal law.
The expansion of so-called association health plans, in the White House's view, will give Americans increased flexibility by allowing them to purchase thinner insurance plans at lower prices, achieving the goal that Congress failed to reach during two protracted debates over repealing and replacing Obamacare this summer. But the head of Nevada's health insurance exchange, along with many other national health-care policy experts, worries that the change will allow younger, healthier people to jump ship from existing insurance pools in favor of the cheaper plans, driving up costs for the older, sicker people left behind on the exchange.
The executive order tasks three Cabinet departments — Health and Human Services, Treasury and Labor — with rewriting the federal rules for association health plans, in which a group of similar small businesses join together through an association to offer health benefits. The president said the change will allow businesses more options to purchase health plans their employees want, even including allowing plans across state lines.
"But the competition will be staggering. Insurance companies will be fighting to get every single person signed up, and you will be hopefully negotiating, negotiating, negotiating, and you'll get such low prices for such great care," Trump said Thursday. "Should have been done a long time ago, and it could have been done a long time ago."
The order also extends the amount of time people are allowed to be covered under a short-term insurance policy, which is usually used to cover insurance gaps between jobs, from three months to a year. Unlike ACA-compliant plans, short-term policies are allowed to limit benefits and charge higher premiums to people with expensive medical conditions.
The president also commissioned a study to limit consolidation within the insurance and hospital industries and asked agencies to find methods of increasing competition in the health-care system overall in the executive order.
"This will cost the United States government virtually nothing, and people will have great, great health care," Trump said. "And when I say people, I mean by the millions and millions."
But Heather Korbulic, executive director of the Silver State Health Insurance Exchange, said that the executive order adds uncertainty to an 'already volatile' health-care market. Earlier this year, 14 rural counties faced the threat of having no insurance plans available on Nevada's exchange until Centene subsidiary SilverSummit stepped in to fill the coverage gap.
Korbulic said that the changes still have to go through a lengthy federal rulemaking process, which means the upcoming open enrollment period starting on Nov. 1 likely won't be affected. But long term, the changes will likely mean Nevadans will see a combination of increased premiums on the exchange, an exit of carriers or both, she said.
"If you offer plans that have relaxations on the ACA standards — that will lower premiums — then you will likely entice younger, healthier people into those plans and away from exchange plans, and therefore you degrade the risk pool," Korbulic said. "From there, you will likely see an increase in premiums. Carriers will be forced to increase premiums if the exchange is only insuring sick people."
But Korbulic has lingering questions that officials with the federal Centers for Medicare and Medicaid Services weren't able to immediately answer on a call with state insurance exchange directors this morning. For instance, if people are able to opt in to these skinnier, cheaper plans outside of open enrollment, that could disrupt the individual market, she said.
She also said that CMS officials weren't immediately able to answer the question of whether the skinnier plans will satisfy the individual mandate for health-care coverage, though they said that will likely be part of the regulatory language developed out of the rulemaking process.
"I would like people to know that this is concerning to the individual market in Nevada, but it does need to go through the proper process and will likely not impact this next open enrollment period," Korbulic said. "The only way to get subsidies is through the exchange, so we're ready and willing to help."
Republican Sen. Dean Heller, the co-sponsor of one of the failed repeal-and-replace proposals in the Senate, had a different take on Thursday, lauding the president's executive order for the way it will promote competition in the health-care marketplace, expand options for consumers and decrease costs. The Heller-backed proposal, which first arose amid Senate health-care debates in July and got a second wind in September, would have turned federal Obamacare dollars over to the states to use for a wide variety of health-care purposes.
"For years, I have said that we need to allow insurance companies to offer a number of different products and enable consumers to purchase insurance across state lines to encourage competition and lower costs," Heller said in a statement. "That's why I introduced legislation that would do just that. While I am disappointed that Congress has not successfully acted to repeal and replace Obamacare, I applaud President Trump's action on this issue and I look forward to working with my colleagues to move my legislation forward in the Senate."
A spokeswoman for Gov. Brian Sandoval — a moderate Republican who has been critical of the Heller proposal and other proposed Senate repeal-and-replace bills throughout the summer, largely due to the significant changes they made to the state's Medicaid program — did not immediately respond to a request for comment on Thursday.
Nevada Insurance Commissioner Barbara Richardson said in a statement Thursday that it's "too early" to make an accurate assessment about how the executive order would affect consumers but noted that the National Association of Insurance Commissioners has  "long expressed concerns with expanding (association health plans) in a manner that reduces consumer protections or solvency requirements that promote safe and sound markets." Richardson there are concerns about the impact of the order on "already fragile markets" and that the division will continue to study potential effects throughout the regulation process.
Democratic Rep. Dina Titus said in a statement that the executive order would "undermine programs" that cut Nevada's insurance rate in half and urged Congress to hold hearings and schedule debates on so-called Medicare for All legislation and other proposals to increase access to affordable health care.
"After the GOP's many failed attempts in Congress to repeal our current law, the president is taking it upon himself to undermine programs that have helped cut Nevada's insurance rate in half," Titus said. "His order creates an unworkable scheme to sell health plans across state lines and discriminates against those with pre-existing conditions. This order is a publicity stunt for a president who has failed to deliver on a campaign promise."
Her colleague, Democratic Sen. Catherine Cortez Masto, echoed those sentiments, saying that the president has "spitefully" used his executive authority to harm the health care of Nevadans.
"Today's executive order will further destabilize our health-care system by deregulating association health plans and short-term insurance in order to undercut state health insurance marketplaces," she said in a statement. "This will send premiums and deductibles skyrocketing, sending the health insurance marketplaces into a death spiral."
10-12-17at 3:18 p.m.: This story has been updated to include a statement from Nevada Insurance Commissioner Barbara Richardson.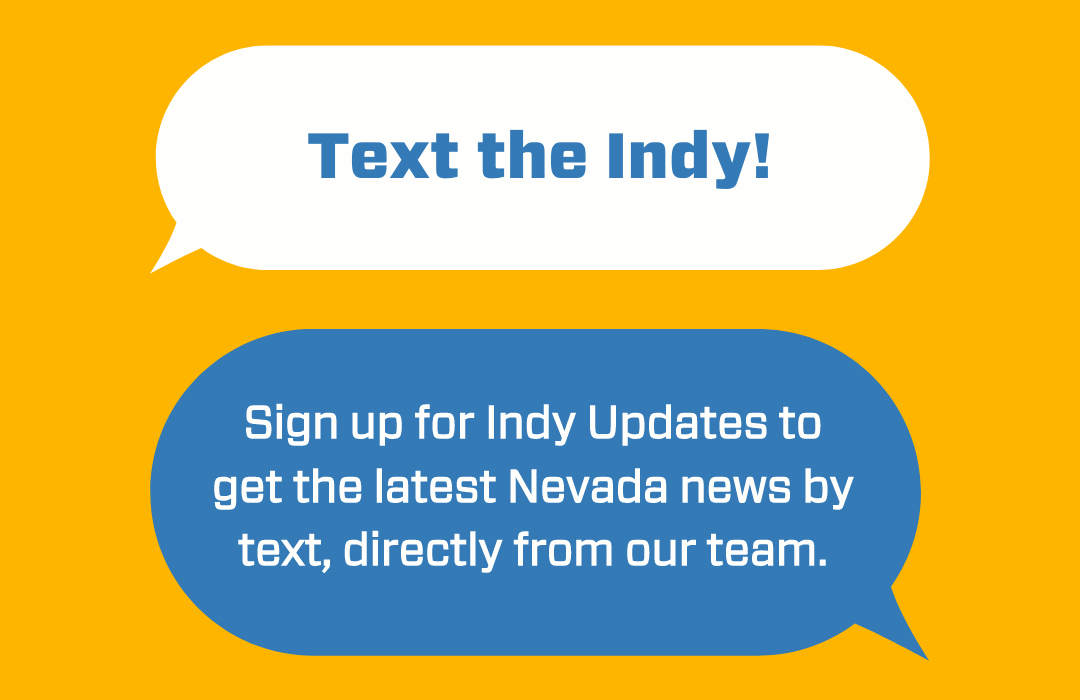 Featured Videos
Comment Policy (updated 4/20/2021): Please keep your comments civil. We reserve the right to delete comments or ban users who engage in personal attacks, use an excess of profanity, make verifiably false statements or are otherwise nasty. Comments that contain links must be approved by admin.