Nevada joins coalition of states in challenging constitutionality of new federal family planning rule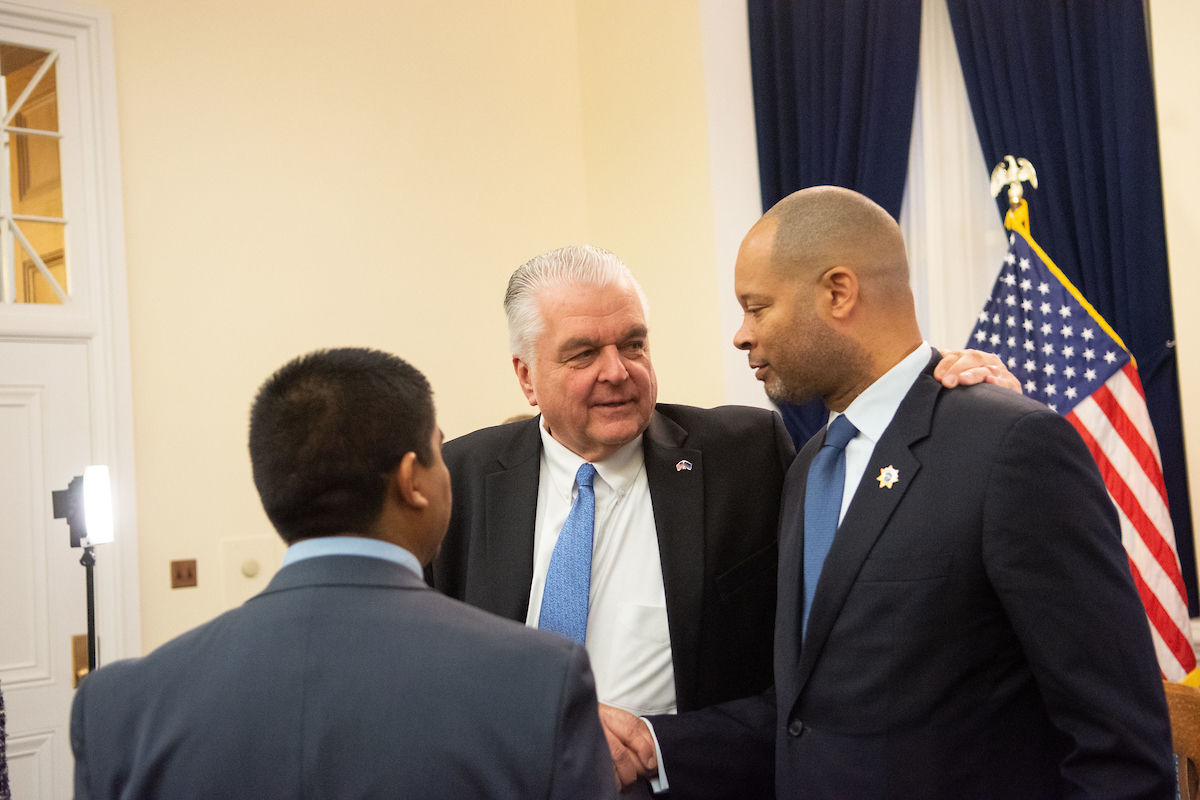 Nevada joined a coalition of nearly two dozen states in filing a lawsuit Tuesday challenging the constitutionality of a new federal rule blocking groups that provide abortions or refer to abortion providers from receiving federal family planning dollars.
The lawsuit, which was filed in the U.S. District Court in Eugene, Oregon, argues that the new rule released last month would "fundamentally alter" a federal program through which states, counties and other health-care providers can apply to receive federal support for family planning services, known as Title X, and create "burdensome and unnecessary restrictions" that would limit access to care. The challenge was spearheaded by the attorneys general in Oregon and New York and is backed by 18 additional states, including Nevada, and the District of Columbia.
In a statement, Attorney General Aaron Ford said politicians shouldn't be interfering with health-care decisions made between patients and doctors.
"This rule would prevent Nevadan women from receiving health care information from their doctor and put their health at risk," Ford said. "I am proud to join Attorneys General across the county to protect the millions of low-income and under-served families who rely on the Title X family planning program for access to a broad range of health services, and to keep politics out of the doctor's office."​​
Gov. Steve Sisolak, who signed onto a letter opposing the new rule with nine other recently elected Democratic governors last week, said that the rule would put thousands of Nevadans who rely on Title X at risk. Sisolak was a strong supporter of ensuring access to family planning services broadly and Planned Parenthood specifically during his campaign.
"As governor, I am committed to adequately funding women's health care, and my administration will continue to fight the federal government's misguided attempts to curtail access to accurate information and options about available health care for Nevada's women and men," Sisolak said.
In the complaint, the states ask the court to prevent the rule from going into effect as the court considers its constitutionality. They argue that implementation of the rule would result in increased health care costs to the states as a result of increased unintended pregnancies and sexually transmitted infections and decreased early cancer diagnoses.
"These costs — and significant public health impacts — will be caused by the Final Rule's restriction of access to the high-quality family planning and related preventive services for low-income individuals that Title X has funded for decades," the complaint said.
The states specifically object to the portion of the rule that prohibits recipients of family planning funds from offering abortion counseling. Under the new rule, Title X recipients would only be able to refer patients to abortion providers only if they have already decided to have an abortion and explicitly request to be given a referral.
"Title X programs have provided nondirective counseling, including referrals for pregnancy services upon request of a patient, in accordance with not only the controlling statutory and regulatory provisions, but also standards of care and ethics in the medical professions," the complaint said.
Title X dollars can be used to provide a wide array of reproductive health services including contraception, pregnancy testing and counseling, breast and cervical cancer screenings and testing for sexually transmitted diseases. Though Title X dollars can't be used for abortions, providers can offer them through other financial means.
Unlike some of their sister facilities across the country, Planned Parenthood of the Rocky Mountains and Planned Parenthood Mar Monte in Nevada do not receive Title X dollars. However, other recipients of federal family planning dollars, including the Southern Nevada Health District and community health nurses funded through the state of Nevada, will not be able to refer patients to Planned Parenthood for any type of care, abortion related or not, under the rule.
Planned Parenthood Federation of America and the American Medical Association filed a similar lawsuit in Oregon district court on Tuesday as well.
Read the complaint below:
Comment Policy (updated 4/20/2021): Please keep your comments civil. We reserve the right to delete comments or ban users who engage in personal attacks, use an excess of profanity, make verifiably false statements or are otherwise nasty. Comments that contain links must be approved by admin.