As Greater sage-grouse faces continued threats, Nevada marks a first in market-based credit system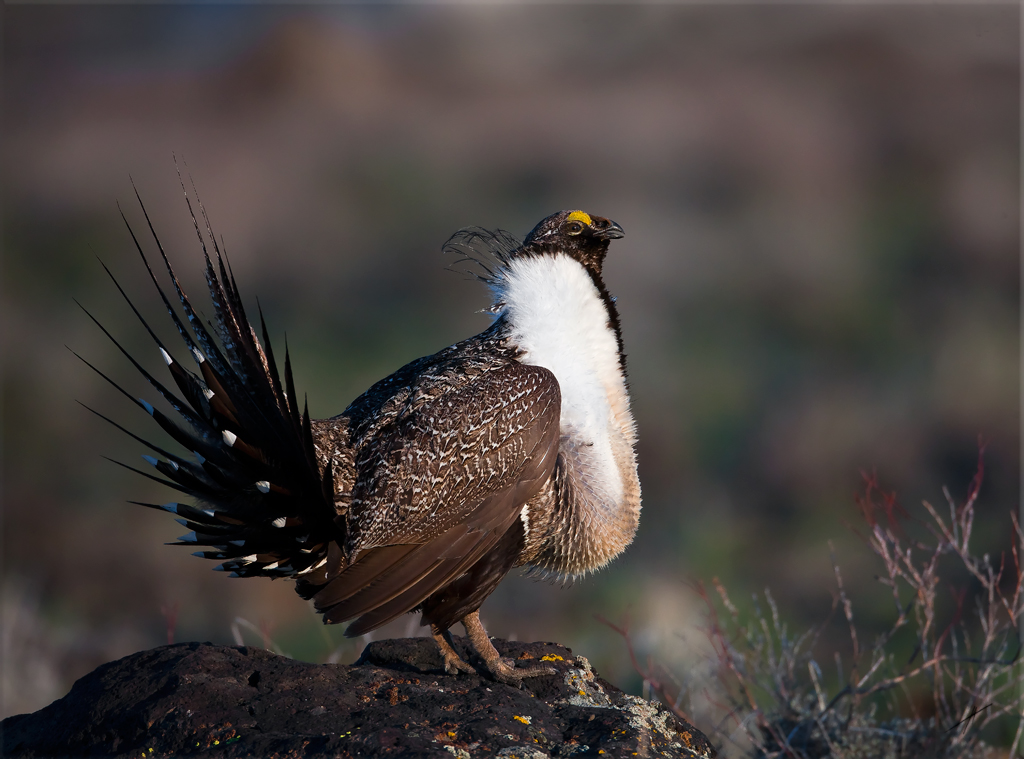 For Shane Hall, the general manager of Crawford Cattle outside of Winnemucca, the state's Greater sage-grouse conservation program presented a financial incentive.
"We think it will pencil out," Hall said. "Otherwise, we wouldn't have done it."
Under a newly created Nevada program, mining companies and energy developers can pay ranchers and farmers for conservation credits to improve habitat for the threatened bird.
Across the West, projects ranging from new oil rigs to new pipelines trample on and fragment habitat for the Greater sage-grouse, an imperiled bird that has come to symbolize the tension between conservation and development. Although the Trump administration removed rules that require developers to offset — or mitigate — their impacts, Nevada has kept them in place.
That's where Crawford Cattle comes in.
The ranching operation, Hall said, set aside particular land with high-quality grouse habitat. In some areas, Hall installed fencing to keep his cattle from grazing sensitive habitat.
By doing so, Hall was able to receive credits under a state program known as the Conservation Credit System, or CCS. Once those credits were verified by a third party, Crawford Cattle was able to list the credits on the open market. And in Coeur Mining, it found a willing buyer.
"It's our job to court those that need debits," Hall said.
Although Nevada's credit market registered its first transaction in 2017, the sale with Crawford Cattle marked the first time a deal involved two separate parties. In the past, mining companies have struck deals internally — with Nevada ranches that they own as part of their operations.
"We've had other transactions occur but the buyer and seller was the same entity," said Jim Lawrence, deputy director of the Department of Conservation and Natural Resources.
That makes the Crawford Cattle deal unique.
"It's a big deal," Lawrence said.
But the market is not without its risks — and criticism. Even the state acknowledges that it is not a panacea for a bird that wildlife biologists say continues to face a death by one thousand cuts.
In order to earn the conservation credit, Hall said he had to commit to setting aside the land for 30 years, tying up an area that could potentially be used to graze cattle, a prospect that can be "spooky" at first. He said a lot of other landowners are probably "waiting for it not to be so new."
And from a conservation perspective, mitigation can be challenging to pull off successfully.
Jim Sedinger, an emeritus professor at the University of Nevada, Reno, helped develop some of the science behind the credit system. He said it's too early to tell how effective mitigation will be.
"It's probably going to be a decade before we really know whether it's working or not," he said.
The bird relies on a variety of different habitat-types, but riparian areas near water sources are especially important for supporting the grouse's life-cycle, Sedinger said.
These riparian areas are often on privately-owned land. That's one major reason state officials say it is important to create incentives for ranchers and farmers to protect these areas.
In the conservation credit market, state officials see their role as the validator. But they do not set the price for credits or negotiate the transactions. Their job is to verify that the credits are real, or that the conservation work that is taking place over the long-term.
"We are also the entity that verifies the proper assurances or endowments are in place to ensure that the habitat improvements will stay in place for almost 30 years," Lawrence said.
The credit system is a central part of a broader Greater sage-grouse conservation plan, adopted in 2015 under the Obama administration. That plan was approved by the U.S. Fish and Wildlife Service, in partnership with other Western states, to keep the bird from being listed under the Endangered Species Act. Western governors and state officials argued that such a listing would harm rural economies reliant on grazing, mining and oil extraction across more than 10 states.
But the Trump administration has chipped away at many of the key landscape-scale protections contained in the plan, raising the specter that the bird could be listed after the service reviews the plans — and the health of the grouse population — before the end of the year. And although grouse populations are known to cycle, the bird continues on a downward trajectory.
From a wildlife biologist's perspective, Sedinger said he believes the bird should be listed.
"The long-term trend is down and I don't see that, over the range, has changed very much," he said, noting new oil and gas projects in Wyoming and catastrophic wildfires in Nevada.
State officials, however, have argued that the credit system would work to protect sage grouse whether or not it is listed. In fact, it provides companies more certainty because they could, in some cases, continue to operate even if the bird is listed. They will already be doing some of the additional conservation that an Endangered Species Act listing might require from them.
After a regulation requiring developers participate in the program to offset damage caused by new projects, Lawrence said it sent a signal that the state was "fully invested and serious."
"To industry's credit, they have been largely supportive."
In a statement, Coeur spokesman Paul DePartout said "Coeur Rochester participated in the program because recently permitted actions could potentially remove habitat and prevent the use of certain areas by greater-sage grouse" as part of a planned expansion near Lovelock.
"Conservation credits under the CCS offset cumulative impacts from planned future actions by contributing to offsite habitat restoration and enhancement," DePartout wrote in an email.
In addition to the deal between Crawford Ranch and Coeur Mining, state officials announced another deal between Klondex Mines in northern Nevada and Estill Ranches in Washoe County.
State officials, Lawrence said, are seeing an "uptick" in both supply and demand.
"The signal is out to the marketplace that the demand is there," he said.
Kelly McGowen, the program manager for the credit system, said there is an equilibrium of credits and debits, but that could change with more industrial projects on the horizon. And he noted that the program is not just companies looking to permit new mines or expand existing ones. McGowen said it would apply to solar projects, geothermal plants and buried gas lines.
Yet the premise that the habitat lost to these projects can be mitigated is a concept that Patrick Donnelly, the Center for Biological Diversity's state director, rejects. He notes that the Greater sage-grouse are known to come back to the same mating grounds, known as leks, every year.
"Nothing can replace intact undisturbed habitat," Donnelly says. "Nothing can replace leks."
Many of the conservation projects are far away from new projects, he notes. That means the conservation projects improve habitat for populations that are not affected by the lost habitat.
Donnelly believes the best course is to list the bird, which was his group's position when the deal was first struck in 2015. In the five years since, he notes continued population declines.
"To me, we are witnessing the most well-managed extinction in history," he says.
As for Hall at Crawford Cattle, he finds the politics around the bird interesting.
Hall said it was important to him "that Crawford Cattle be a progressive, sustainable operation." When it comes to the grouse itself, "it is an interesting set of politics around the bird," he says.
Hall believes there is a disconnect between the public and rural landowners. Many farmers and ranchers worry that a listing would mean additional regulations on grazing. Hall said he wants to see a healthy population and "good biodiversity." But he notes that grouse are still on the land.
"There is a lot of sage grouse out there," he says. "We see them all the time."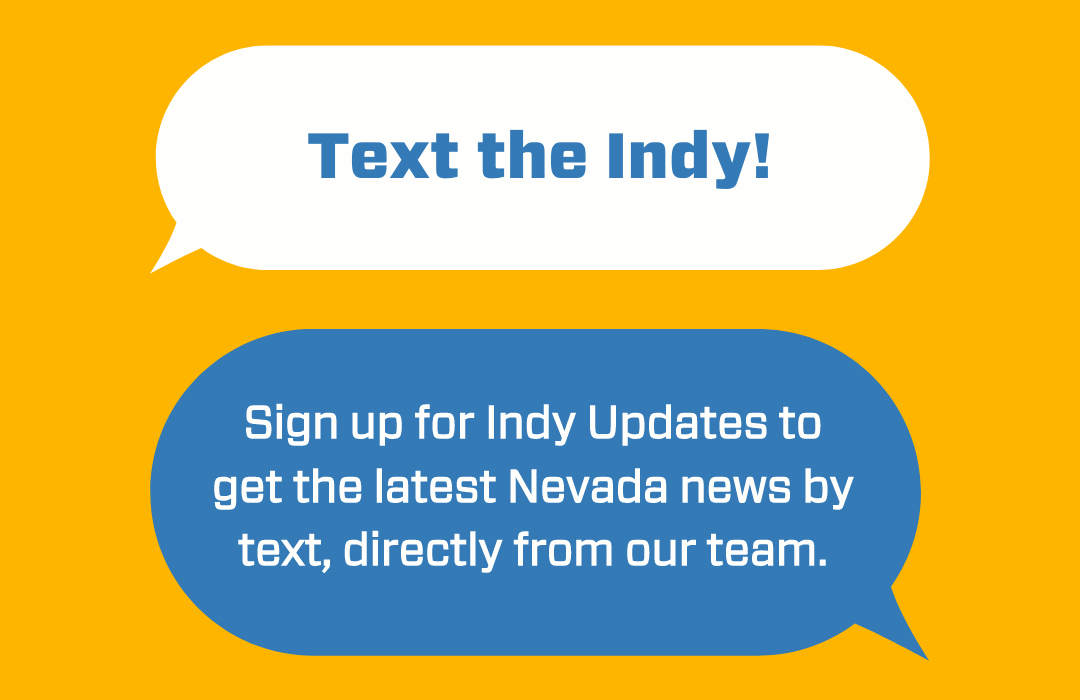 Featured Videos
Comment Policy (updated 4/20/2021): Please keep your comments civil. We reserve the right to delete comments or ban users who engage in personal attacks, use an excess of profanity, make verifiably false statements or are otherwise nasty. Comments that contain links must be approved by admin.