Nevada researchers find wildfire smoke may exacerbate COVID-19 rates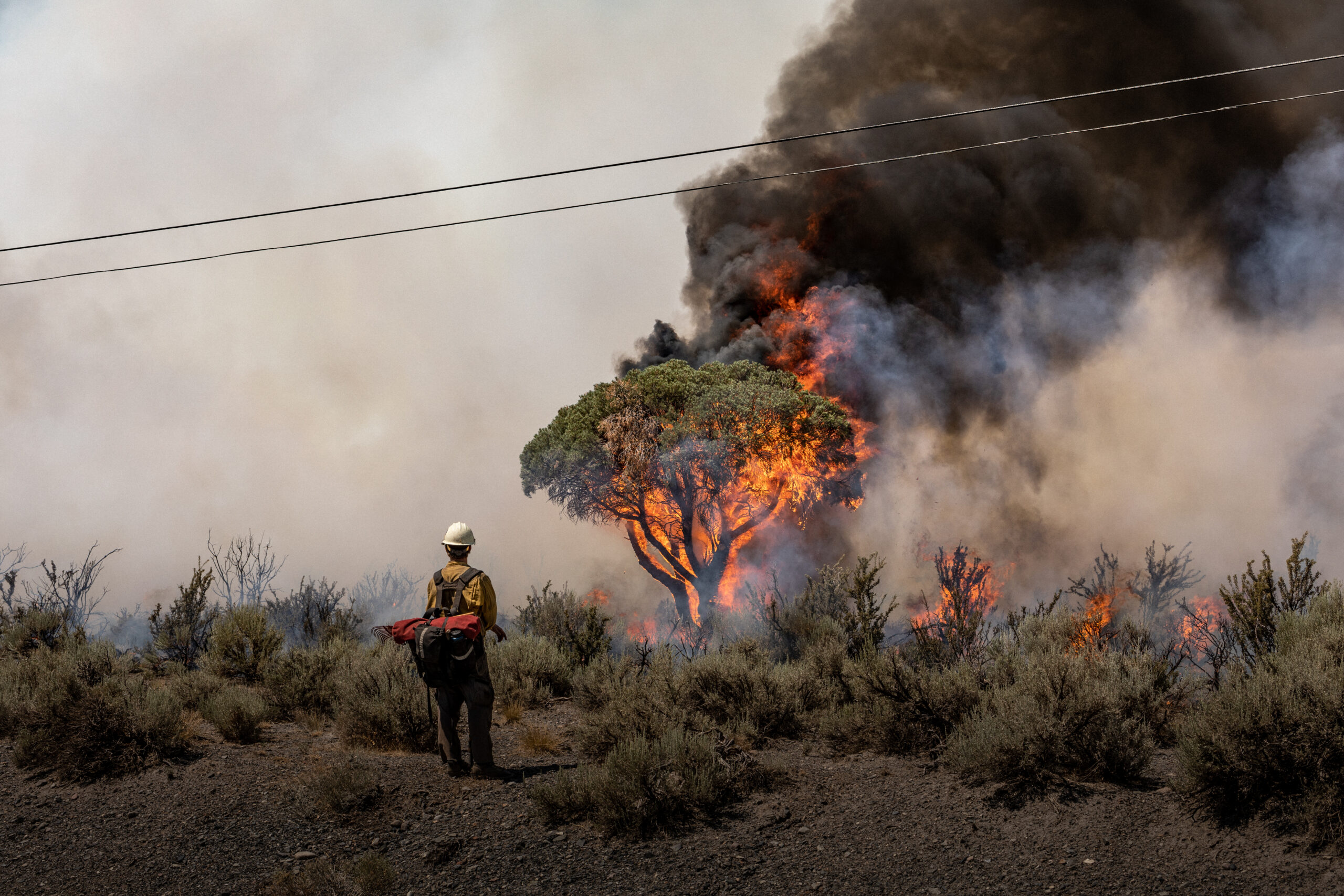 Those who want to enjoy the outdoors in Northern Nevada this summer may have to rethink their plans — a recent study suggested that there was a strong association between persistent wildfire smoke and increased rates of COVID-19 in Reno last summer.
The study found that cases went up by about 18 percent in Reno during the time period most affected by wildfire smoke last year, from Aug. 16 to Oct. 10. In particular, it measured levels of PM2.5, particulate matter found in wildfire smoke with a diameter of 2.5 micrometers or less that can travel deep into the lungs and cause damage.
"You see a spike in PM2.5 followed by a spike in COVID cases," said Daniel Kiser, co-author of the study and assistant research scientist of data science at the Nevada-based Desert Research Institute (DRI). "The reason why we suspect causation is that there … are some mechanisms that have been postulated that could explain why we see more COVID-19 cases when PM2.5 goes up."
The study also found that areas located within valleys – such as Reno – can experience greater concentrations of wildfire smoke because of their geography.
"Depending on weather and wind conditions, sometimes the … air pollution can just kind of settle in the valley," Kiser said.
The study used a "smooth curve" that essentially controlled for other factors that may have contributed to the rise in cases – such as the natural spread of the virus around the nation – and allowed the authors to look at the effects of particles found in wildfire smoke in particular.
Although the study did not verify that there was a causal relationship between wildfire smoke particles and COVID-19 positivity rates, the data showed a strong association between the two, which should be enough to cause alarm for policymakers and individuals living in the region, Kiser said.
"I think that the evidence is good enough, that there should be steps taken now … There have been other studies related to wildfire smoke in particular but also to air pollution in general and have also found an association between particulate matter and COVID cases," Kiser said. "There is reason already to avoid wildfire smoke. There is reason already to limit your exposure to COVID-19."
The study from Nevada researchers isn't the only one that suggested a connection between exposure to air pollution and illnesses. A study published in Nov. 2020 in Science Advances, a peer-reviewed scientific journal, indicated that people who lived in counties with high levels of air pollution were more likely to die from COVID-19 than people who lived in less-polluted areas, based on data from last April to June.
Additional studies have shown a connection between elevated levels of air pollution and increased infectivity and severity of COVID-19 cases in Italy, England, China, the U.S. and other nations, and studies also have shown an association between poor air quality and rates of other respiratory infections.
Luke Montrose, an assistant professor of community and environmental health at Boise State University who is unaffiliated with the Nevada-based study, wrote an essay on how people can protect themselves from the effects of wildfire smoke.
The body has natural defense mechanisms against particles larger than PM2.5, including phlegm and snot, but PM2.5 bypasses these defenses and disturbs the air sacs where oxygen crosses over into the blood, Montrose wrote.
Specialized immune cells called macrophages seek out and get rid of foreign particles in the body. However, studies have shown that repeated exposure to elevated levels of wood smoke can suppress macrophages, leading to increases in lung inflammation.
Short-term exposure to PM2.5 can irritate the eyes and throat and long-term exposure over days or weeks can raise the risk of lung damage and may also contribute to cardiovascular problems.
"Considering that it is the macrophage's job to remove foreign material – including smoke particles and pathogens – it is reasonable to make a connection between smoke exposure and risk of viral infection," Montrose wrote.
It has not yet been confirmed just how PM2.5 affects people with COVID-19. But Kiser's study noted that PM2.5 could potentially enhance how infectious viruses are by modifying immune responses and by facilitating the transport of the virus into the lungs.
One study suggested that PM2.5 and nitrogen dioxide may increase the severity of COVID-19 infections by causing the body to overproduce the ACE-2 receptor, the molecule in the body that COVID-19 binds to.
Already, smoke from several California- and Nevada-based wildfires – such as the Beckwourth Complex Fire, Tamarack Fire and Dixie Fire – have blanketed regions of Northern Nevada. This may cause dangerous air quality levels similar to those seen in Northern Nevada last summer.
Wildfires are only getting worse as climate change drives warming temperatures and worsening drought conditions.
Montrose said there is enough evidence for individuals and policymakers to start taking protective measures now.
"If you take all of that together, observationally, I think there's enough to suggest that there's room to be worried about folks who are being exposed to wildfire smoke, and who are not vaccinated, and who may also be exposed to the coronavirus," Montrose said in an interview with The Nevada Independent.
People who are in a region affected by wildfire smoke can protect themselves by avoiding spending time outdoors, especially for strenuous exercise, Kiser said. The CDC also includes guides on its website for how to create a cleaner air space at home, along with other recommendations such as wearing an N95 or KN95 mask, because cloth masks will not protect people from wildfire smoke.
The Washoe County Health District said that if frontline health district staff must work outside for testing and vaccine administration, they will take more frequent indoor breaks. The agency has reduced shift times, and staff will wear N95 respirators when air quality is poor.
Policymakers and individuals should simultaneously address the dangers of wildfire smoke and COVID-19, Montrose said.
Already, officials are also using a variety of strategies to prevent and manage wildfires including reducing the density of grass and other potential fuel sources for fires, educating people on how to avoid starting fires and aggressively suppressing fires while they are small. Montrose encouraged people to discuss ways to manage forests and fires in the long run "in a way that makes sense for our western region."
The Washoe County Health District has created a campaign called Be Smoke Smart to educate the public on how to protect themselves from wildfire smoke and how it may affect COVID-19. The health district also directed the public to the newly-improved fire and smoke map created by AirNow, a center for air quality data. The map includes information on wildfires and air quality levels across the United States.
Both Montrose and Kiser emphasized that vaccines are still the most effective way to prevent the spread of COVID-19.
"The other thing you want to do is just avoid exposure to COVID-19. And right now, the easiest and most effective way of doing that is to be vaccinated. So I would say that if anything ... the possibility of wildfire smoke ... increas[ing] your risk is just another reason to increase the urgency of being vaccinated," Kiser said.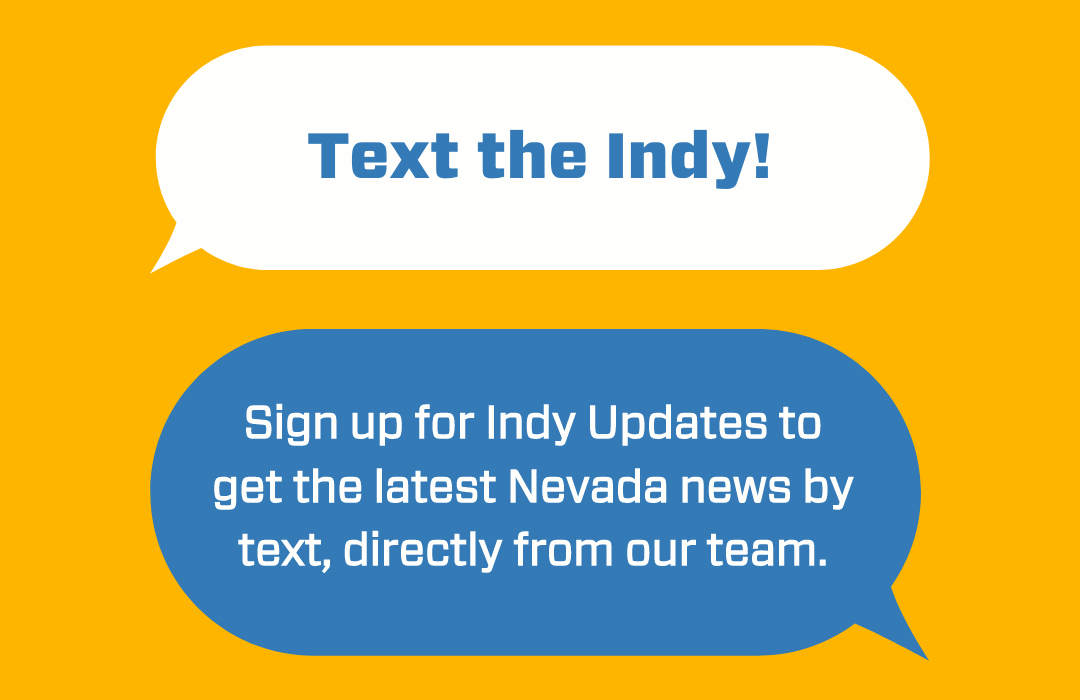 Featured Videos