Nevada Supreme Court: Statements made about Family Court are protected by First Amendment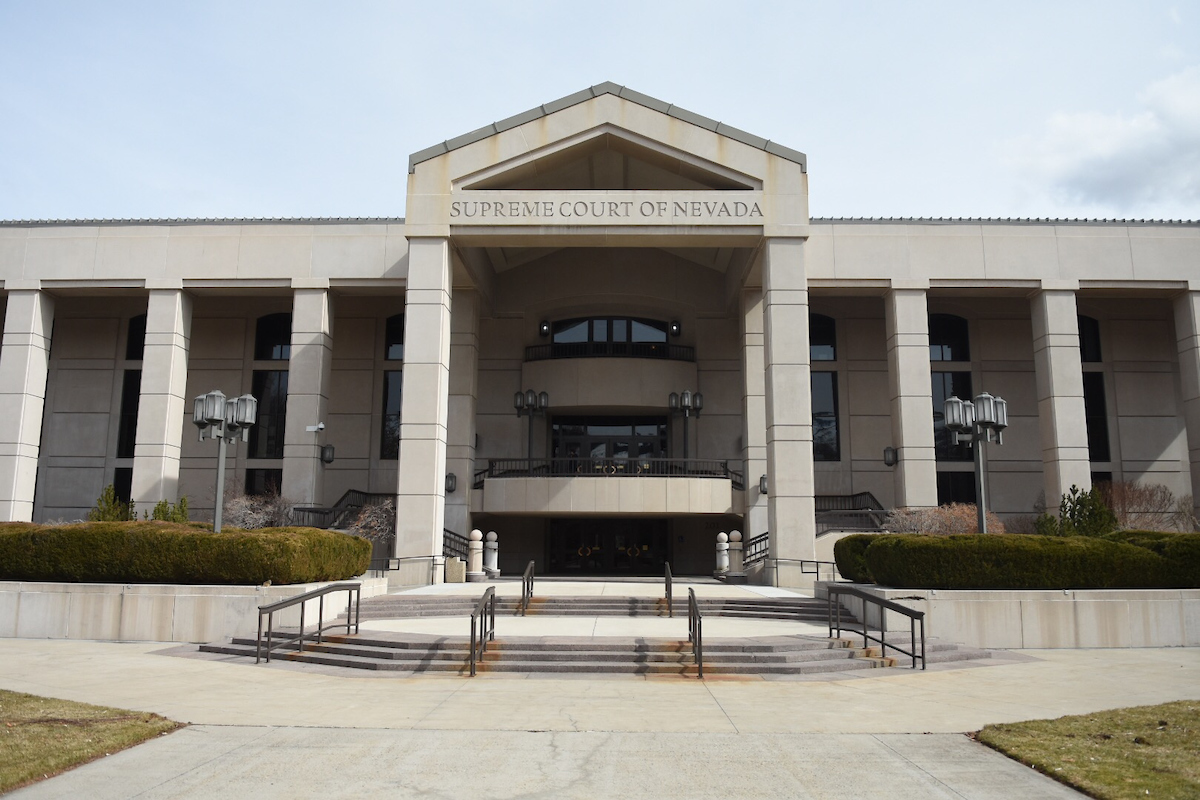 The Nevada Supreme Court has ruled in favor of Steve Sanson, the founder of controversial political organization Veterans In Politics International, by dismissing a lawsuit against him under the state's anti-SLAPP law that aims to prevent frivolous lawsuits.
The unanimous, three-judge panel ruling on Thursday also established email listservs and proceedings in Family Court as public forums with protections under the anti-SLAPP law. The decision concluded Sanson's posts were protected because he was conducting communications in good faith on matters of public concern. The SLAPP acronym refers to a "Strategic Lawsuit Against Public Participation."
Sanson's lawyer, Maggie McLetchie, told The Nevada Independent that the lawsuit brought against Sanson by Las Vegas-based divorce attorneys Jennifer Abrams and Marshal Willick was a "thinly veiled" attempt to stop Sanson and others from speaking about what takes place in court. Sanson is a strident critic and observer of activity within Las Vegas family courts.
"In today's decision in the Abrams case, the Nevada Supreme Court properly recognized that the statements of opinion made in a public forum at issue were protected because they pertained to the public interest," McLetchie said. "The Nevada Supreme Court rejected a central argument that Abrams and Willick made: that what happens in Family Court should stay in Family Court. In fact, courtrooms belong to the public and the taxpayers – not the lawyers who practice there."
Abrams told The Nevada Independent that the Nevada Supreme Court's decision overlooked Sanson's intent to shape courtroom proceedings.
"The impact of allowing such out-of-court extortion, intended to alter the outcome of judicial proceedings, strikes at the very core of our judicial system," she said. "The Supreme Court Justices do not appear to have an appreciation for the dynamics in family court." 
Sanson has unsuccessfully run for public office multiple times on a Republican ticket and is a Marine Corps veteran as well as a leader of Veterans In Politics and author of most posts in the website's news section, which focuses on Las Vegas' Family Courts and makes endorsements of Nevada politicians.  
Abrams initially filed the lawsuit in Clark County District Court in January. She sued Sanson for libel along with other charges related to his role in publishing "vitriolic" posts on Veterans In Politics' website and email listservs concerning Abrams' courtroom conduct. The lawsuit also accuses Sanson of making defamatory statements about Abrams in a private telephone conversation with David Schoen, a paralegal employed by Abrams.
The District Court dismissed the case after determining that anti-SLAPP statutes protected Sanson. That prompted Abrams to appeal the decision, saying anti-SLAPP statutes do not apply to the case because Family Court is not related to the public interest and arguing that private phone calls and email listservs do not constitute a public forum.
Schoen is an Army veteran and unsuccessful Republican candidate for the Assembly in 2018 and Senate in 2014 as well as a former leader in Veterans In Politics. He is a founder of Nevada Court Watchers PAC, an organization designed to curb Veterans In Politics and Sanson's influence.
Soon after forming, Nevada Court Watchers released two emails warning candidates to avoid Sanson and his political organization or risk an "intense" campaign against their candidacy. A press release from Veterans In Politics accused Schoen of using Nevada Court Watchers to smear Sanson's name in preparation for the court case between Sanson and Abrams.
Schoen told The Nevada Independent in February that Nevada Court Watchers was not connected to Abrams or her lawsuit against Sanson, and "there is no behind-the-scenes puppetry."
In the first post discussed by the court, Sanson published a video of a closed courtroom hearing in a family law case where Abrams had an exchange with Judge Jennifer L. Elliot that Sanson described as "a war of words." Sanson quoted Elliot telling Abrams, "[t]here are enough ethical problems, don't add to the problem," and he commented that judges should report ethical problems to the Nevada State Bar, adding that Abrams "cross[ed] the line."
The high court's ruling discussed consumer protection and how public access drives transparency in the courtroom and increases public confidence, along with enhancing the fairness of criminal proceedings.
"The public has an interest in an attorney's courtroom conduct that is not mere curiosity, as it serves as a warning to both potential and current clients looking to hire or retain the lawyer," the judges wrote in the order.
As for the email listservs, the court determined that republishing something on a publicly accessible website in an email does not remove them from public forum — a decision that may have implications for organizations that send out newsletters or updates via email.
Although the Supreme Court upheld the District Court's dismissal of the case based on public forum protections, it concluded: "telephone conversations are not statements made in a place open to the public or in a public forum" and sent the decision surrounding the phone call back to the District Court.
The case also discussed five posts Sanson wrote about Abrams in which he called the attorney various terms including disrespectful, obstructionist, embarrassing and overzealous. The court said that "the statements were either true or statements of opinion incapable of being false" and therefore protected by anti-SLAPP statutes. 
This story was updated at 9 a.m. on March 6, 2020 to clarify the legal basis for the court's ruling and at 10:25 a.m. on March 9, 2020 to include a response from Jennifer Abrams.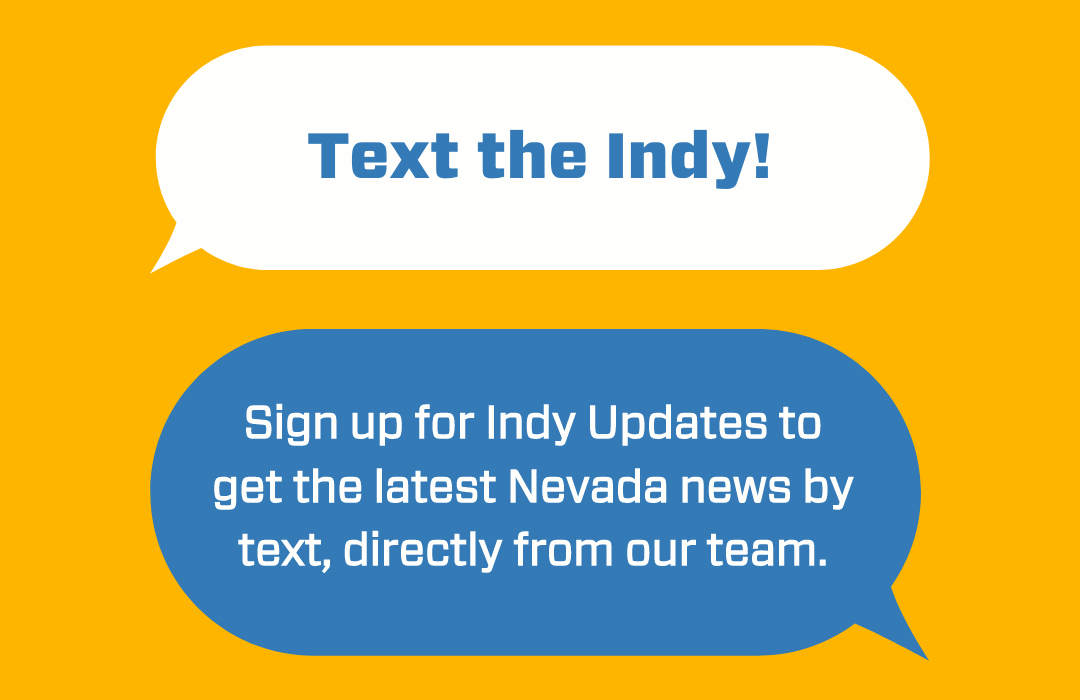 Featured Videos
Comment Policy (updated 4/20/2021): Please keep your comments civil. We reserve the right to delete comments or ban users who engage in personal attacks, use an excess of profanity, make verifiably false statements or are otherwise nasty. Comments that contain links must be approved by admin.