Nevada teachers feel priced out of homeownership, living alone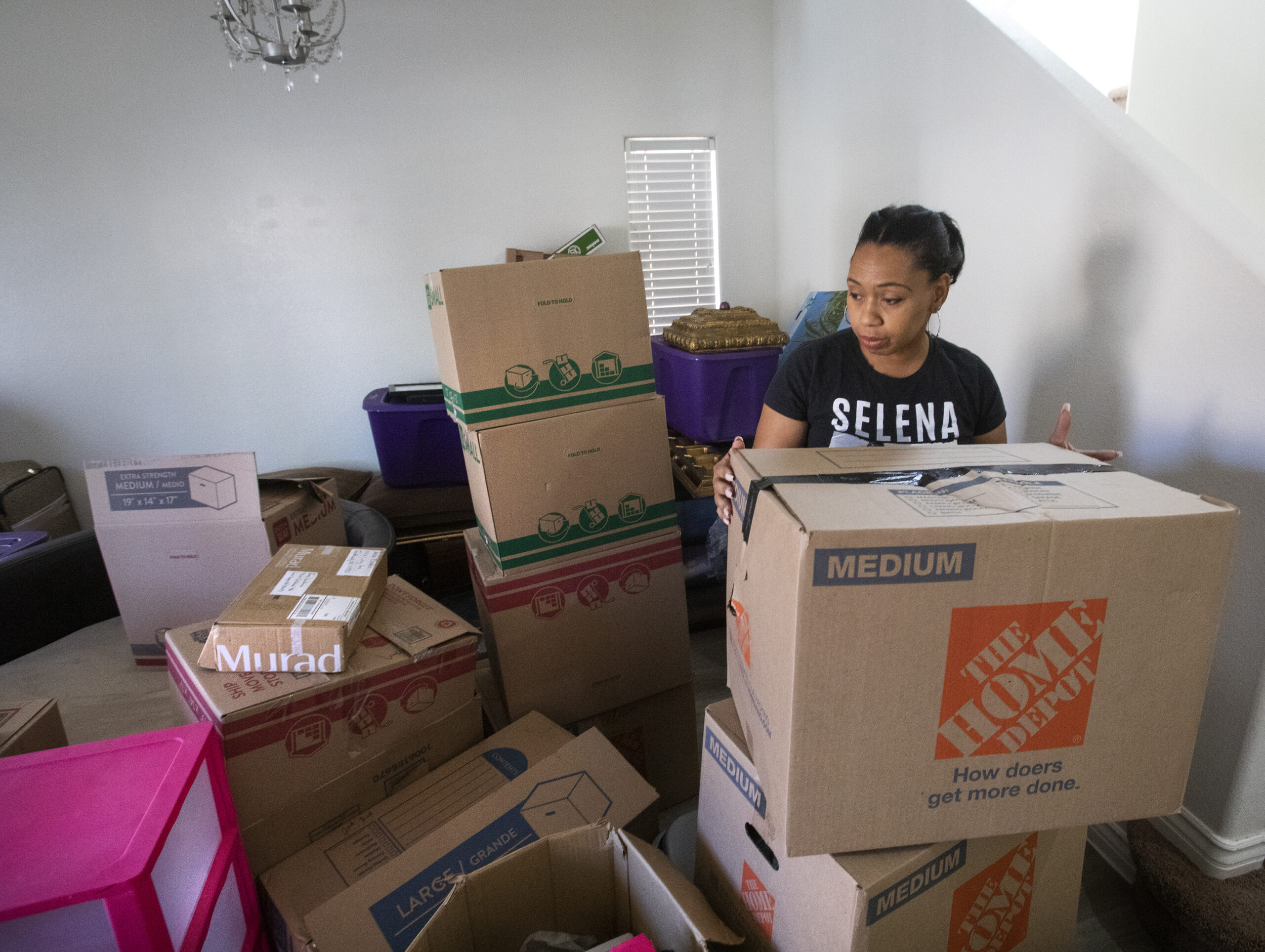 Reno teacher Savannah Parsons' apartment in Virginia City is far from ideal for her and her fiancé. There's no washer, no dryer, no dishwasher, no driveway, no closets and no backyard for their two chocolate-colored, pitbull-lab mix dogs.
But at $900 a month, the four-bedroom, one bathroom unit on the first floor of the Silver Dollar Hotel is a better and more affordable option than anything they could find in Reno, where the average rent for a two-bedroom apartment is almost double what they pay in the former mining boomtown about 25 miles outside of Reno.
Even with her fiancé's income, Parsons' housing choices are limited given her $38,000-a-year salary as a high school English teacher at the Washoe County School District.
"It's disappointing to me," she said. "I feel like I've dedicated my life to a community I can't afford to be a part of."
Parsons is not alone. Teachers across the Silver State are feeling the squeeze of a hot housing market, rising inflation and largely stagnant wages. Education leaders are worried about what the state of the economy portends for educators who are struggling to afford housing at a time when schools are struggling to recruit and retain them.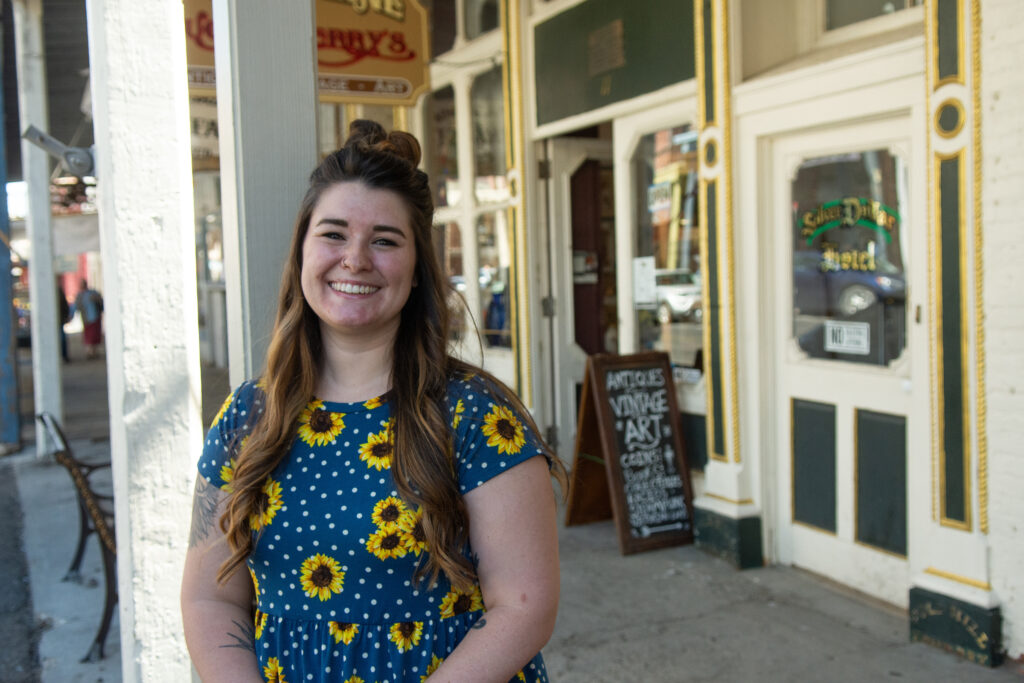 Priced out
Housing costs in Nevada's two largest metropolitan areas have skyrocketed over the last six years. The average price of a one-bedroom apartment in Reno is about $1,350 a month, almost twice the average rate from November 2014, according to data from Zumper, a rental listing platform. Rents for one-bedroom apartments in Las Vegas have seen similar increases during that time period.
Homeownership became a more pricey endeavor over the last three years as well. The median sale price of a Reno home is $580,000, according to data from Redfin. In May 2017, it was $325,000. In Las Vegas, the median sale price of a home is about $438,000, up from $230,000 in 2017.
These prices put renting or buying a home out of reach for some educators in Nevada, where the average starting teacher salary is about $41,277, according to figures from the National Education Association.
In the Washoe County School District, entry-level pay for a teacher with a bachelor's degree is near the state average, and about $39,000 for a new teacher without a bachelor's degree such as business or industry experts who have ample experience in their subjects, but no degree. These salary amounts aren't enough to afford renting a one-bedroom apartment in the area, said Dawn Etcheverry, president-elect of the Nevada State Education Association.
"We're not looking to be millionaires," she said. "We knew that coming in. What we did think we would have was respect and the ability to have a (livable) wage where we could … support ourselves, or if we're married and have children, support our families."
In Southern Nevada, the Clark County School District is raising its starting teacher pay from about $43,000 to a little more than $50,000 per year as it struggles to fill vacant positions. It's also offering teachers who make more than that a $5,000 one-time bonus.
Earlier this month, the Washoe County School Board approved a memorandum of agreement that boosts compensation for support staff, especially those in positions in which the district is experiencing critical shortages that are affecting services to students. That includes positions in the transportation, housekeeping and nutrition departments.
"I do think we need to do better to compensate our folks in particular in those critical needs areas, and also in particular, during the season that we're in not only the tremendous labor shortage, but also the high level of inflation," said Board President Angie Taylor.
This agreement did not include any pay raises for the district's classroom teachers, but the board will discuss, and possibly vote on, a $2,500 retention bonus for returning teachers, and a $1,500 bonus for educators newly hired for the 2022-23 school year. The district is paying for the bonuses, estimated to cost $10.7 million, by drawing on general funds and federal COVID-19 relief dollars.
Phil Kaiser, president of the Washoe Education Association, which negotiated with the district for these proposed bonuses, called them a step in the right direction, but said he thinks more needs to be done to recruit and retain teachers.
"We all know that Nevada has been near the bottom of the United States in per-pupil funding for a long time, and Washoe County School District is at the bottom of the state in our adjusted per-pupil based funding under the new funding formula," he said. "So moving forward, we have to do better with funding."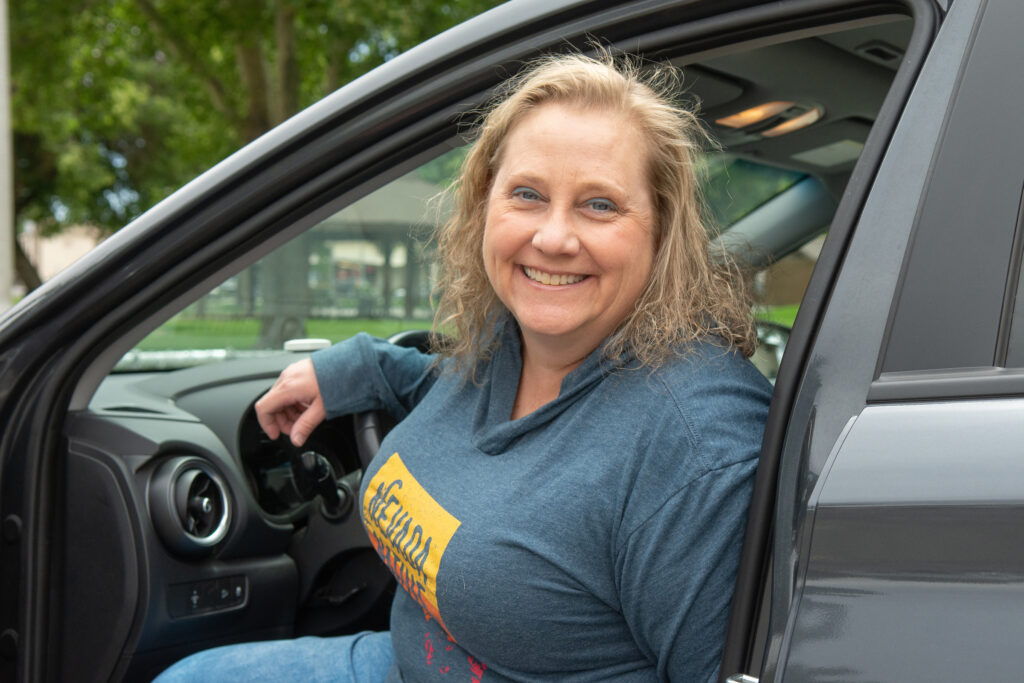 'Stuck financially'
Sarah Garrison worked as an EMT, paramedic and an addiction counselor before becoming a teacher. Part of the reason Garrison, who has a bachelor's degree in psychology, wanted to change fields was so she could make a difference earlier in people's lives.
"It's pretty easy for me to spot the kids who are battling with mental health or if they're having relationship issues," she said. "So everything I've done in my past has come in very handy as a teacher."
But the career shift came with a pay cut, she said. After nine years with the district, Garrison makes about $49,000 as a middle school teacher in the Washoe County School District.
That salary would have been great for Garrison nine years ago when she was paying about $650 a month for a large, one-bedroom apartment with a small backyard, but now it doesn't go as far. Garrison earns extra money by coaching girls volleyball and driving evenings and weekends for Lyft, but it's still not enough for her to comfortably afford living on her own. Instead, the 47-year-old splits the monthly $2,000 rent for a two-bedroom, one-and-a-half bathroom house in Sparks with a roommate.
"As an educated professional, to not be able to afford to live on my own with what I'm getting paid, it's not only ridiculous, it's absurd," she said.
Down south, Clark County teacher Angie Joye gets by as a single-income household by working part time as an after-school tutor and bartender. Joye makes around $70,000 a year from all her jobs, she said. She had been saving up money to buy a home in southwest Las Vegas in the $350,000 price range, but put that plan on pause during the pandemic.
Now, she said she's seeing homes in that area typically sell for $500,000 or higher. Joye is still hoping to buy a home, but the rising prices and increases to her rent have made it difficult.
"The only thing that's pretty much in my teacher budget would pretty much be like a condo, and having a condo was never the plan," Joye said. "It was never the dream."
Joye is looking to move in with a friend to be able to save more money on rent and put that toward her down payment for a home.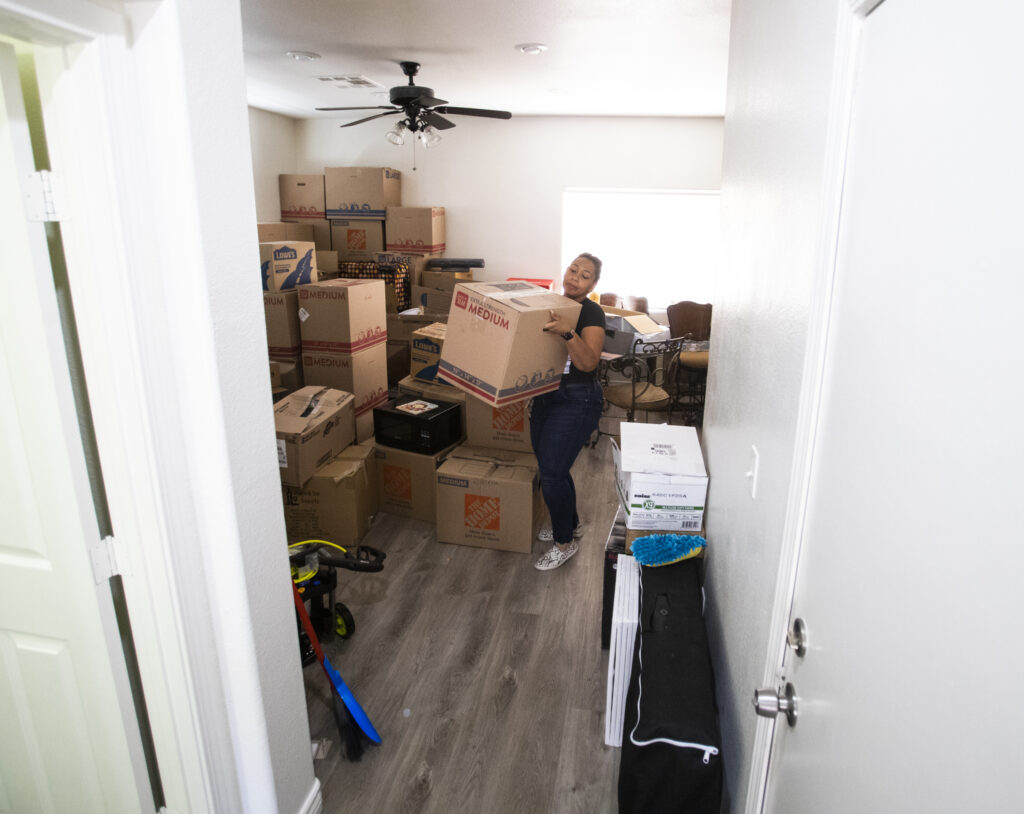 But it's not just salaries that are holding teachers back from homeownership. Nearly half of all educators took out student loans to pay for their degrees, according to a 2021 report by the National Education Association. Younger educators and educators of color are more likely to have taken out student loans compared with their older and white counterparts. One in seven educators with unpaid student debt owes at least $105,000.
Parsons' student loan debt, almost $70,000, is nearly double what she makes in a year as a teacher in Reno. Because of that debt, when the 27-year-old and her fiancé tried to buy a house last year, they could only get approved for a $200,000 mortgage, something that's practically nonexistent in the Reno-Sparks area.
"It's disappointing for younger generations like myself to feel like we're stuck financially," the Damonte Ranch High School teacher said. "I'm almost 30 years old … if I look back to where my parents were, or my grandparents or anything like that, I'm not anywhere as financially stable or set with a living situation as they would have been."
Getting serious
Teachers are far from the only workers feeling the housing pinch. A recent report from UNLV's Lincy Institute and the Brookings Mountain West Bureau found that wages for the most common occupations in Reno and Las Vegas are generally not high enough to afford a median-valued home.
Even so, in a state with chronic teacher shortages, the affordability issue has sparked more conversations about what can be done to ease the burden.
The Nevada State Recruitment and Retention Advisory Task Force has offered two ideas as to how the Legislature can help teachers struggling with housing as part of the group's latest recommendations in its report released this month.
One of the suggestions is for the state to provide general funding to support the Home Is Possible program, which provides teachers with down payment assistance at a below-market interest rate. The program is funded through the fees collected by the Nevada Housing Division. But because of the rising housing costs and the number of teachers requesting this assistance, the amount the program is able to allocate has decreased, according to the task force.
If the program received dedicated state funding, task force members believe the housing division would be able to increase the amount of money available, and accept more educators into the program.
The task force also recommends the Legislature provide funding to school districts that could be put toward ideas such as district-owned affordable housing units or monetary incentives that would help teachers buy or rent homes.
If the state doesn't take action, task force chair Tammie Smithburg worries Nevada won't be able to recruit the more than 3,000 teachers needed to achieve recommended class sizes for elementary grades and core secondary courses.
"If you don't have a place to live, you're not going to stay," she said. "If you can't afford to live, you're going to find somewhere else that you can find that's affordable."
In addition, the task force is proposing the Legislature allocate more funds to set a statewide minimum starting salary for teachers of $41,277 as well as a cost-of-living increase "to maintain or improve the teacher standard of living."
Meanwhile, the Nevada State Education Association is calling for a 20 percent increase in educator pay as part of its Time for 20 campaign. It's also pushing for minimum pay of at least $20 an hour for support staff.
"One-time retention bonuses are a nice gesture, but as prices are climbing faster than at any point in the last 40 years, with [the Consumer Price Index] now at 8.3 percent, Nevada needs to get serious about raises for educators that keep up with the long-term cost of living," NSEA Deputy Executive Director of Government Relations Chris Daly said at Tuesday's Interim Finance Committee meeting.
These efforts to support teachers with their housing needs signal yet another battle for more K-12 funding during the 2023 legislative session, which continues years and years of pushes to do so.
Hanging on
Reno teacher Savannah Parsons has seen colleagues leave the profession tired of being overworked and underpaid. She hopes to never get to that point.
"I've put so much money into being a teacher … I don't want to feel like I paid a ridiculous amount of money to do nothing with," she said. "I don't know what I would do beyond my classroom, because it just feels right to be there."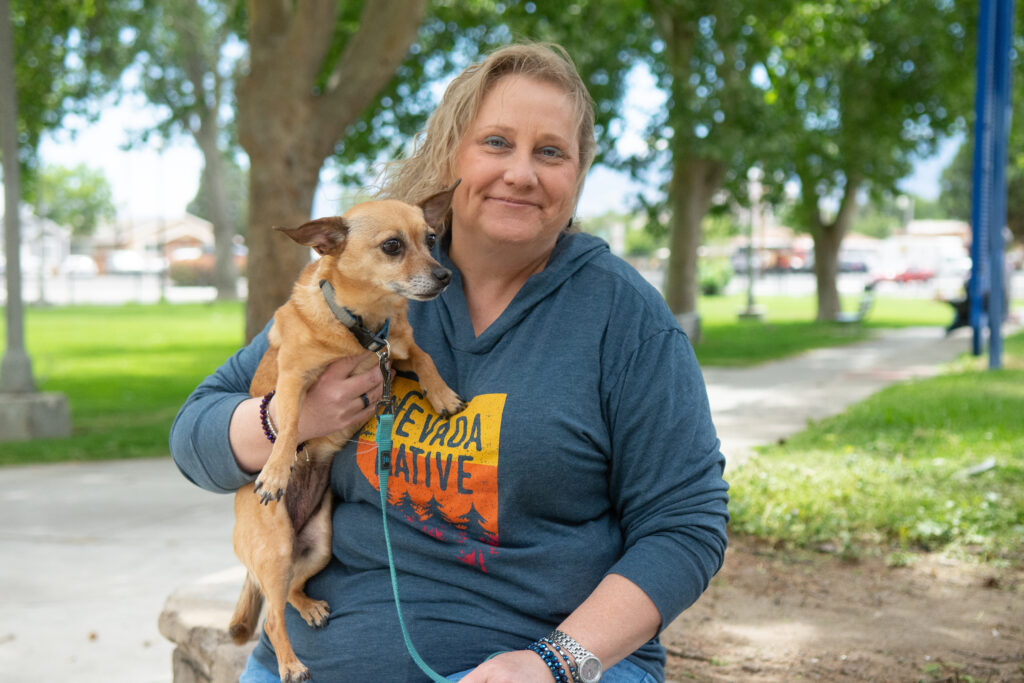 Sparks teacher Sarah Garrison feels similarly. Although other occupations may pay more, Garrison thinks there's no other job that provides her with the feedback she receives from former students who tell her they could not have survived school without what she taught them. But that feeling might not always be enough to sustain her.
"As a paramedic, your safety is first, then you can go in and take care of your patient," she said. "I'm getting to the point where it's too much for too little, and I'm gonna have to take care of myself first because all the stress is really taking away from the kind of teacher I'm able to be."
Angie Joye also wants to keep hanging in there for her students, and plans to reach out to lawmakers and let them know what teachers are going through. But as long as she's still renting, the door is wide open for Joye to move.
She's keeping her eye out for teaching opportunities elsewhere.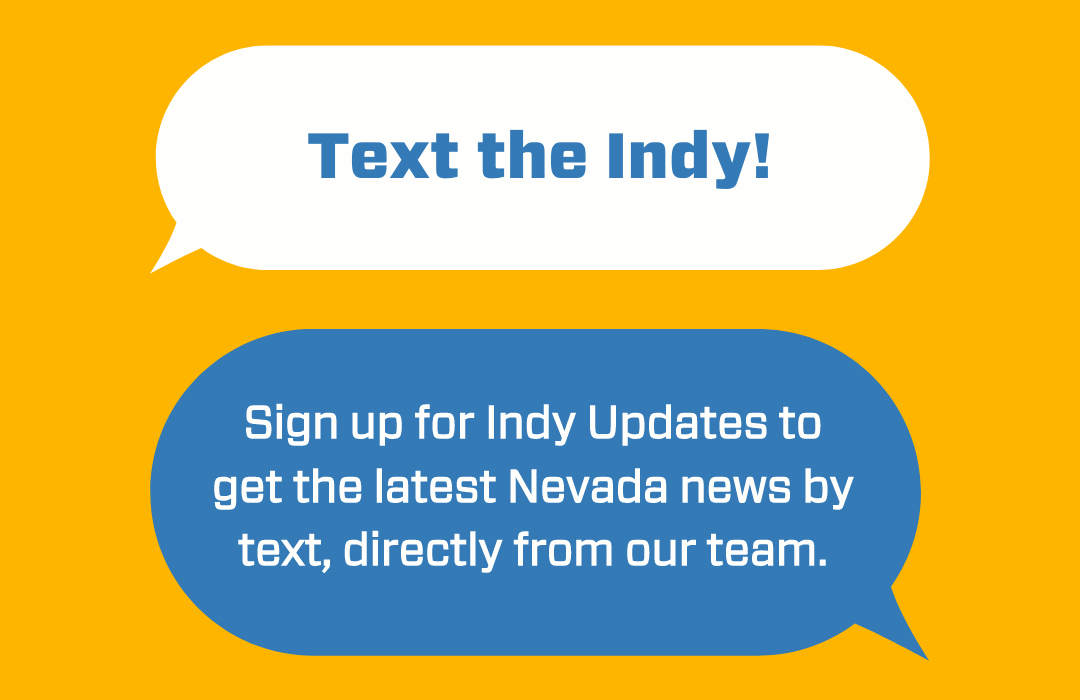 Featured Videos