Report: Rising home prices lock out more than a quarter of Nevada workforce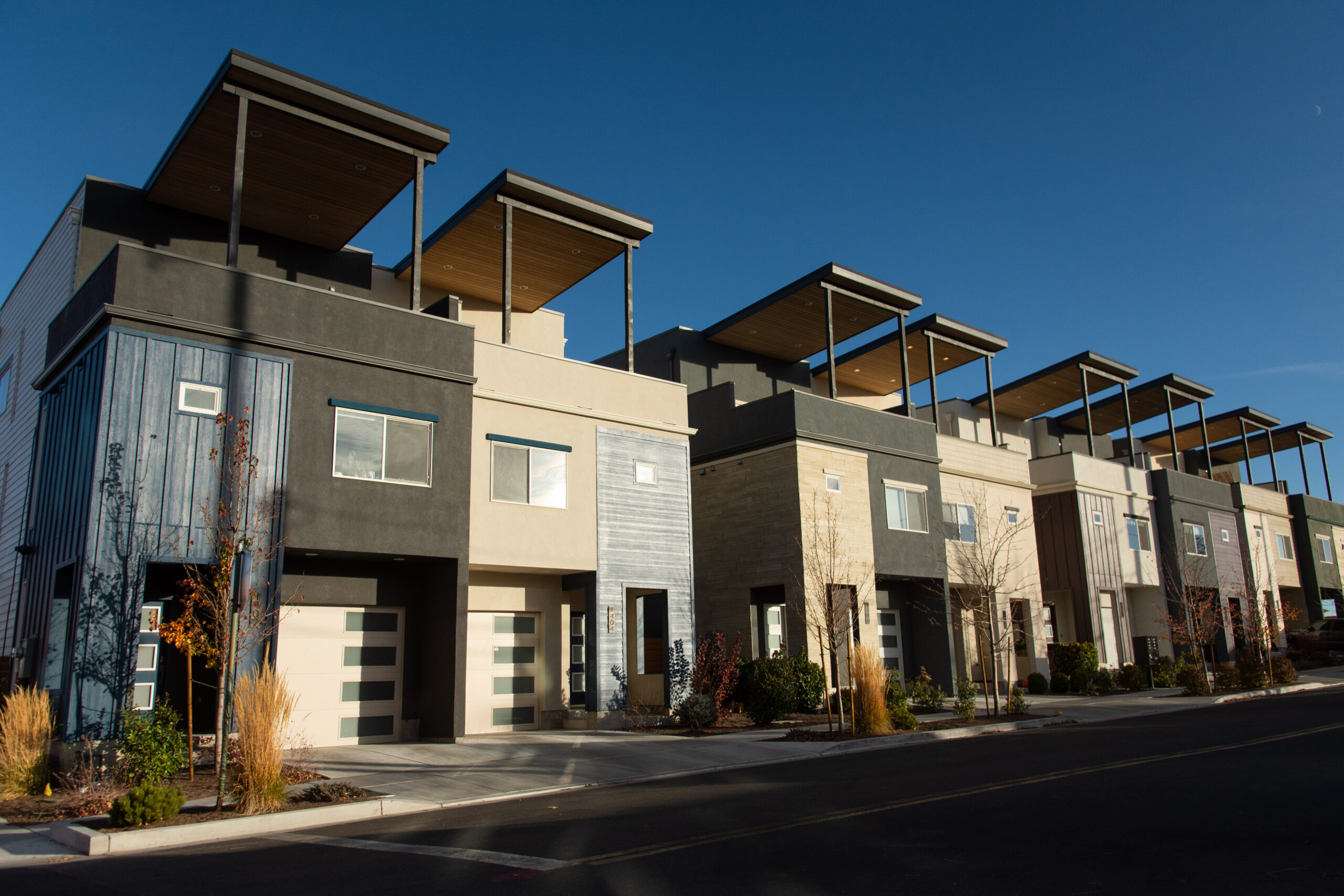 For all intents and purposes, Justin Norton did everything right.
After graduating from college, he worked to pay off his student loans and entered a career path that eventually led him to a six-figure salaried job as an operations manager for Washoe County's Regional Medical Examiner's Office.
He took every step to place himself in a financially secure position, keeping his credit score as high as possible and tucking away extra income for an eventual home down payment. He has limited purchases, kept day-to-day expenses low and taken a modest vacation only every once in a while.
At 35 years old, he now has a sizable nest egg for a down payment and feels ready to make the final step — purchasing a home.
But even with his advantages, Norton has toured numerous houses, placed himself on 200-person-long waitlists and experienced price hikes that have left him unable to find a home within his budget.
"It's incredibly frustrating," Norton said. "I have no idea how other people are doing it. It's baffling to me. I can't imagine being in that kind of situation."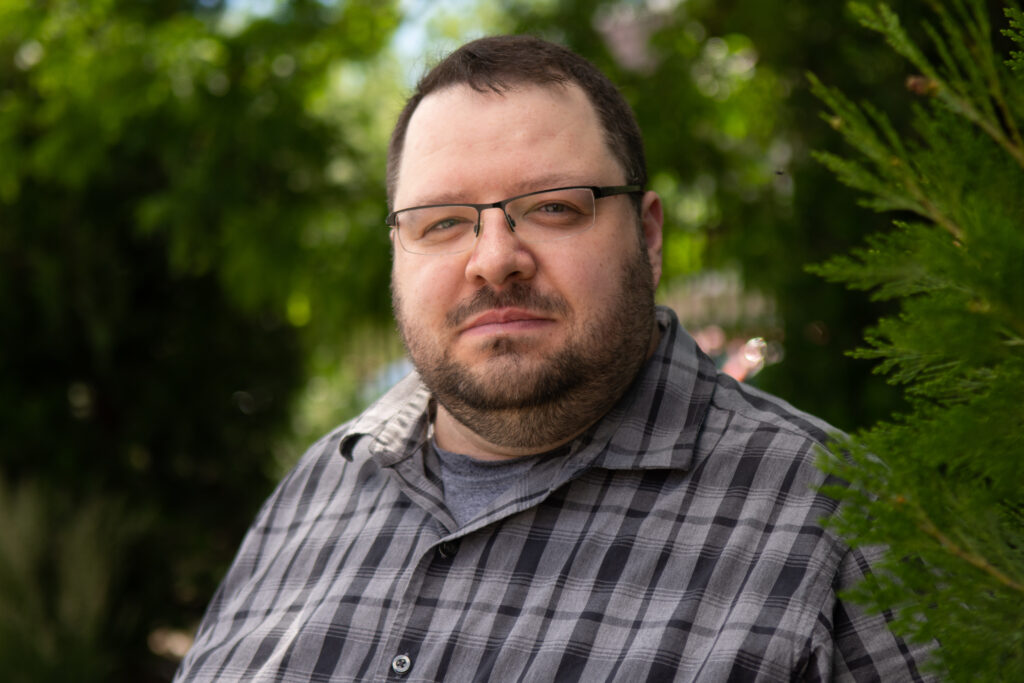 As home values continue to hit record highs in the Silver State, a new report indicates that rental costs are outstripping most workers' income, and about a quarter of Reno and Las Vegas' workforces — including those in Norton's occupation — cannot afford the mortgage payment on a median-valued home in those areas, assuming they were able to make a 3 percent or 10 percent down payment.
The report from Brookings Mountain West Bureau and the Lincy Institute at UNLV, released on Tuesday, combines housing and employment data from the National Housing Conference, a nonprofit dedicated to affordable housing awareness, and the Bureau of Labor Statistics to examine housing affordability for the 10 most common occupations in Southern and Northern Nevada.
Though a 10 percent or 3 percent down payment may seem significant, many lenders require a down payment equal to 20 percent of a home's purchase price. If a borrower cannot afford that amount, the lender will likely look at the loan as a riskier investment and require that the homebuyer take out additional private mortgage insurance.
General and operations managers rank first in the list of most common occupations for high annual wages, followed by registered nurses, truck drivers, office clerks and customer service representatives. But even the highest-paid positions have median salaries that are about $20,000 less than the annual income needed to afford a mortgage on a home with a 3 or 10 percent down payment in the two regions.
Kit Carson, CEO of the real estate investment firm The Carson Group, said local working-class families are struggling to find affordable houses amid rising gas prices and wage stagnation.
"They're getting priced out," Carson said. "When people want to buy a house, they no longer have the savings that they had a year ago … they're paying more at the pump, they're paying more for groceries."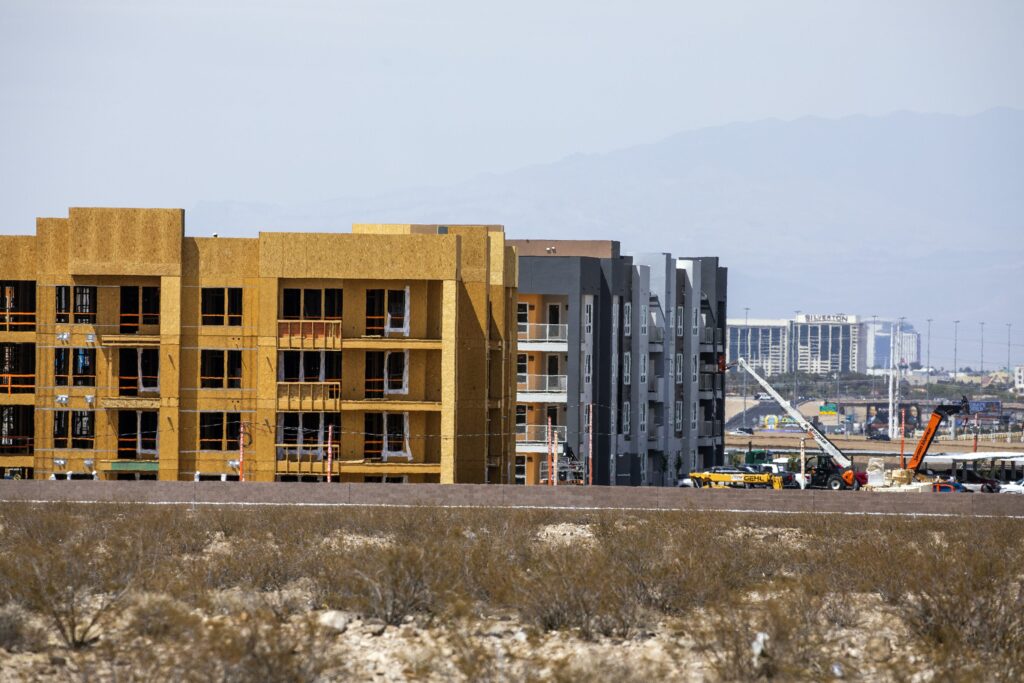 Home prices skyrocket, out-of-reach of most working families
Home prices in Nevada's two most populous cities broke records in May, reaching a median price of $482,000 in Las Vegas (up 25 percent from last year) and $615,000 in the Reno-Sparks area (up 23 percent from last year) for single-family homes, according to reports from the Las Vegas Realtors Association and the Reno/Sparks Association of Realtors.
The benchmark for affordable rent is considered no more than 30 percent of a person's gross income, or earnings before taxes or other deductions. As for homeownership, lenders and experts hold that costs should be no more than 28 percent of someone's monthly or annual income.
A National Housing Conference affordable housing estimate places the annual income needed to afford the mortgage of a median-valued home with a 10 percent down payment in the Reno metro area at about $121,890. For a median-valued home mortgage with a 3 percent down payment in the area, the annual income necessary increases by slightly more than $7,000, as a smaller down payment typically triggers higher recurring monthly costs.
In the Las Vegas metro area, the income needed to afford the mortgage of a median-valued home in the region with a 10 percent down payment hovers around $109,400. Families would need to be earning an additional $6,000 on top of that to afford a median-valued home with a 3 percent down payment.
The affordability calculations are based on monthly housing costs, principally mortgage payments, insurance and property taxes. They do not account for other barriers to obtaining housing, such as the challenges of saving up for a down payment, exclusionary zoning that renders neighborhoods near jobs and transit prohibitively expensive, or discrimination.
Report authors base their calculations on a single income, although many homeowners make their purchases using other methods such as inheritance or gift funds, by applying the savings from two incomes toward the mortgage, selling a previous home or moving from a more expensive area to a less expensive one.
According to the UNLV report, none of the ten most common occupations in the area (about 24 percent of the population in the Reno-Sparks area and nearly 25 percent in the Las Vegas area) earn an annual salary that would support mortgage payments on a median-valued home assuming an individual secured the mortgage with either a 10 percent or 3 percent down payment.
In a Tuesday press release, Las Vegas Realtors President Brandon Roberts noted that existing home prices have more than quadrupled since hitting a post-recession trough in January 2012, when the median single-family home price in Southern Nevada sat at $118,000.
He added that as prices have increased, fewer homes are selling, but more housing is coming on the market.
"The slowdown in sales and increase in our housing supply are signs that things may be starting to calm down a bit," Roberts said. "Even though prices are still going up, it's welcome news for potential buyers to see more homes on the market. As we've been saying for months, the rate of appreciation we've seen over the past year or two seems unstainable."
But an expected market calming is not helping Nevadans struggling to meet the demands of increasing rent prices, while trying to save up for their own home.
Kasina Douglass-Boone is a former assemblywoman and a social worker in North Las Vegas, whose rent costs as much as a mortgage payment.
In a letter she submitted supporting a Culinary Union ballot initiative proposing rent caps in North Las Vegas, Douglass-Boone described the increased rental fees she and her family have experienced as an "emotional and financial dungeon."
"The rent is too high and I can't do it anymore," Douglass-Boone wrote. "I am 49-years-old and I think about all the young people and young mothers that I work with everyday. I know what they will be facing as renters as they get older and I don't want anyone to be in the place where I am right now."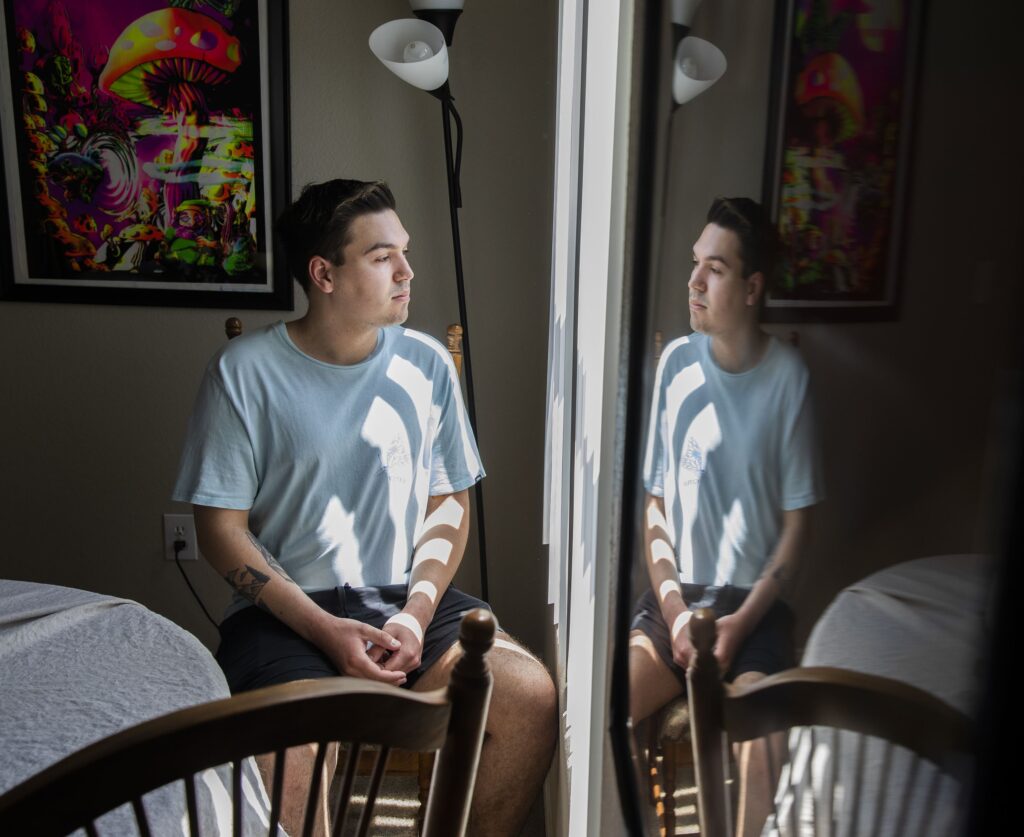 Rental costs present challenges
Alongside housing prices, rents have been rapidly increasing — far out of the reach of most fast food and service industry workers' salaries.
The report indicated that most workers in the cities' most common occupations could not afford the rent for a studio apartment.
Yago Ribeiro, 22, works as a server and bartender at Green Valley Ranch Resort Spa and Casino in Henderson. He is one of the many Las Vegas service industry workers who have to decide between better wages but longer hours on the Strip, or lower wages but more leisure time working in other areas of Las Vegas. Ribeiro makes around $60,000 annually before taxes, but is not salaried.
"I get a lot of regulars … who work on the Strip in the city who have been telling me that they're working many hours and they're exhausted, they're tired," Ribeiro said. "They're making great money … but it's just exhausting and I'm at the point now where I'm gonna have to put myself through that stress and through that pressure, just so I can afford to pay for rent."
Analysis from the report showed that more than 74 percent of the workers in the 10 most common occupations in Las Vegas could not afford a studio apartment on their median salary. Neither could 64 percent of people who work in the 10 most common occupations in Reno.
Rental prices in Nevada have grown by double digits since 2020. The Nevada State Apartment Association reported that as of the end of March, the average asking rent was $1,451 a month in Southern Nevada and $1,513 in Northern Nevada across all apartment types — a 34 percent increase and nearly 24 percent increase compared with prices two years ago, respectively.
The general benchmark for affordable housing is no more than 30 percent of a person's gross income or earnings before taxes or other deductions. To afford the average asking rent in Southern Nevada, a household would need to make $58,000 a year before taxes. In Northern Nevada, that yearly income would need to be around $60,500.
With a median household income of about $58,000 in Las Vegas and about $60,000 in Reno, the average apartment rent is considered unaffordable for roughly half of the cities' households.
Ribeiro lives with a roommate, but hopes to move out on his own as soon as possible. After his lease is up, he plans to stay with another friend to save money and then find his own place. But he does not believe that his current job will support the high rents in Henderson, so he plans to move near the Las Vegas Strip and work as a server there.
"I am currently working on my résumé as we speak," Ribeiro said. "I'm probably just going to have to deal with it and move to the Strip, because it really doesn't seem like [I have] another option."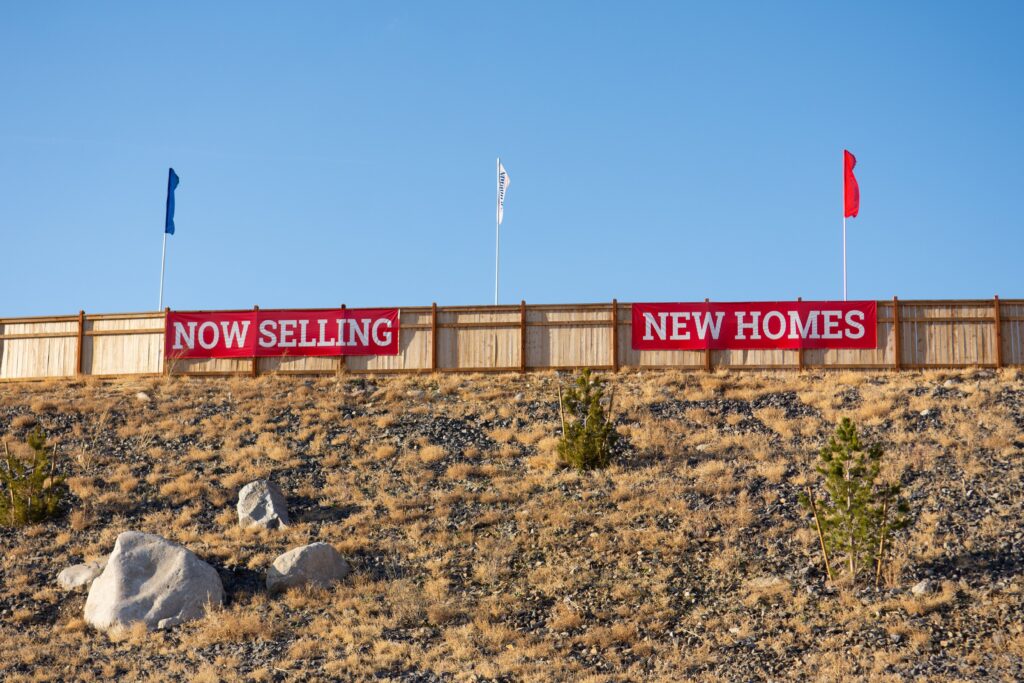 There's still hope
The housing crunch is not exclusive to urban Nevada.
Median home prices in Lyon County reached $444,000 in May, a 14 percent increase from last year. In Fallon, the median price jumped almost 30 percent from May of last year to $350,000, according to reporting from the Nevada Rural Housing Authority.
"These increases indeed make it more challenging for low-to moderate-income homebuyers to qualify for a mortgage," said Diane Arvizo, director of homeownership programs for Nevada Rural Housing Authority. "But we do continue to help rural Nevadans buy homes."
Arvizo said the journey to homeownership might take longer for some in this challenging market, but there is hope. She said the housing authority adjusted its Home At Last homebuyer program to account for the rising living costs.
The state also offers a Home Is Possible down payment assistance program for prospective buyers. The program, targeted toward low or middle-income households and service-oriented occupations, includes a homebuyer education course and offers a three-year, no-payment, no-interest, forgivable loan that helps homebuyers with up to 5 percent of the home loan amount. A portion of the loan is forgiven one month at a time for three years until it no longer remains. The loan acts as a second mortgage and is designed to incentivize buyers to stay in a newly-purchased home.
Though prices are significantly higher than in years past and recent Zillow listings display only 12 agent listings in the Reno area under $350,000, Norton is still setting aside money and hoping that eventually, prices will drop.
"The general plan in the back of my mind is keep saving. I joked with a co-worker the other day, if it takes 10 years, and eventually, I guess I can just pay for a whole house in cash, because you've been able to save so much, so be it," he said. "Until I really start seeing things kind of balance a little bit. I'm just going to sit back and sign a new lease for the apartment."
Updated: June 13, 2022, at 11:50 a.m. to include more details about the Nevada Rural Housing Authority's Home At Last Program.
The Nevada Independent is raising $200,000 by Dec. 31 to support coverage of the 2024 election.
Tax-deductible donations from readers like you fund this critical work.
If you give today,your donation will be matched dollar-for-dollar.
Give + Get Matched
Featured Videos