Nevada to pay $1.6M to family of prisoner killed by birdshot rounds
Carlos Perez's death in 2014 spurred use of force policy changes and lawsuits against the state.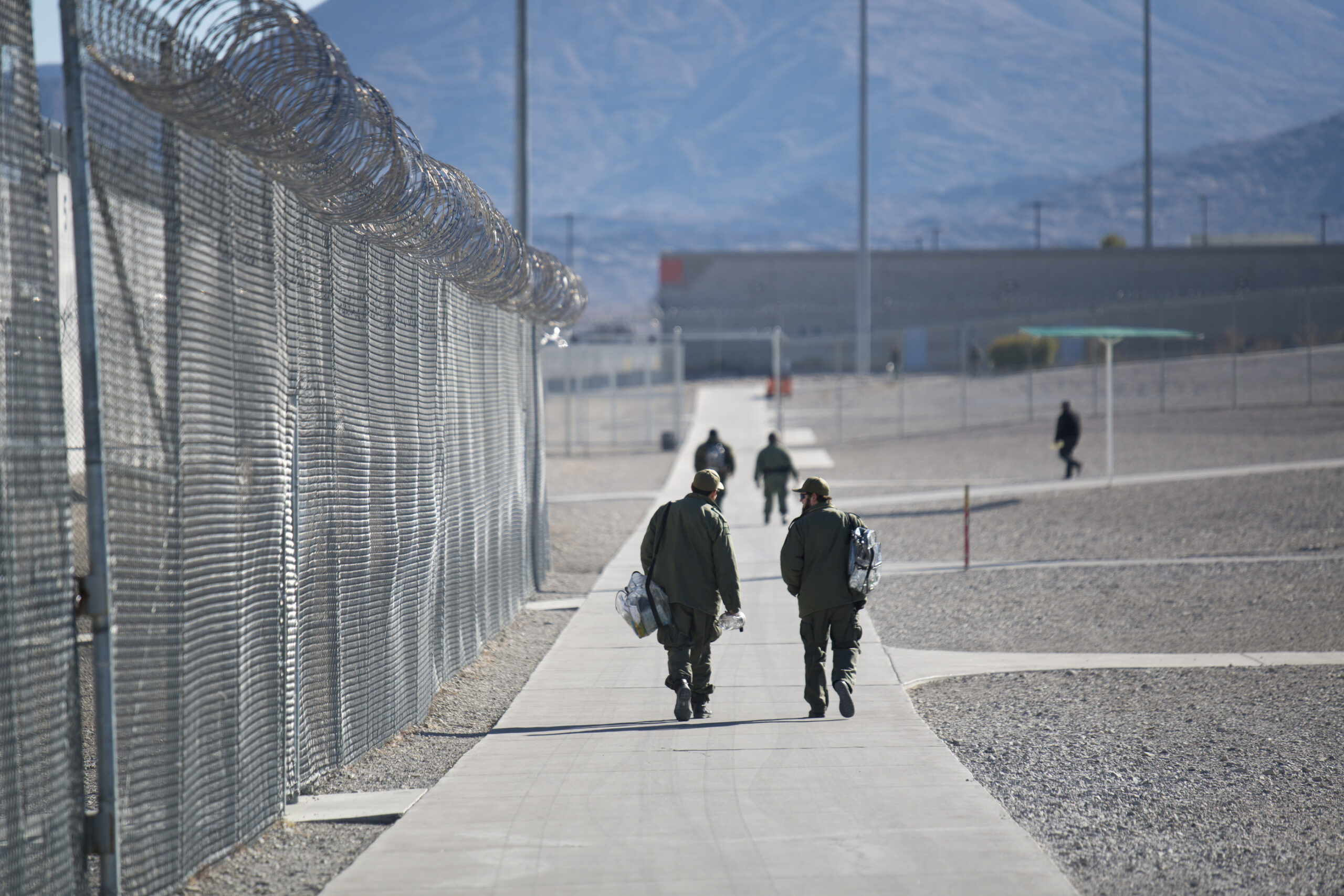 Nevada officials have approved a $1.6 million settlement with the family of an incarcerated man who died at a state prison in 2014 after a correctional officer fired birdshot rounds at him.
Tuesday's approval from the state Board of Examiners — a three-member panel consisting of the governor, attorney general and secretary of state — marks the second multimillion dollar settlement in the past month surrounding the use of birdshot pellets in state prisons.
The settlement concludes a nearly decadelong legal battle between Nevada officials and the family of Carlos Perez, whose death spurred use of force policy changes in the state prison system and lawsuits against the state.
In 2014, Perez was incarcerated at High Desert State Prison and months away from the end of his sentence for battery. One day, he and another prisoner, Andrew Arevalo, began yelling and kicking at each other while handcuffed, even though they were not supposed to be out of their cells at the same time.
Prison officials let the two fight in what lawyers described in a 2016 court filing as a "gladiator-like scenario." Soon after, a trainee officer used a shotgun to fire birdshot rounds — a type of ammunition typically used in hunting birds or small game — and struck Perez in the head, chest, neck and arm, killing him. Arevalo was also shot in the face, neck, arm and chest, but survived.
Nevada officials did not disclose that Perez was killed by an officer until four months after his death. Instead, Arevalo was initially charged with murder and assault. Those charges were eventually downgraded to battery. The officer who killed Perez faced charges of involuntary manslaughter and reckless disregard of persons or property resulting in a death, but struck a plea deal in 2019 after agreeing to a mental health evaluation and 240 hours of community service.
"After 7 years of litigation, we are just happy that the case could be resolved and a settlement could be reached," Paola Armeni, an attorney for the Perez family, said in a statement.
The Nevada Department of Corrections (NDOC) declined to comment.
In 1984, NDOC started supplying prison officers with shotguns loaded with birdshot rounds so they could fire "skip rounds" at individuals in situations that do not require deadly use of force. Skip rounds are shots fired at the ground that can ricochet upward and hit the intended target.
Perez's death prompted an external review of NDOC's use of force policies, which recommended phasing out the use of birdshot. Then-NDOC Director Greg Cox was also forced out after Perez's death.
Perez's family agreed to the settlement earlier this year, but it needed approval from the Board of Examiners. Under the settlement terms, the state is required to issue an apology to Perez's family. NDOC was responsible for $500 of the payout.
Stacey Richards, a formerly incarcerated person in Nevada, was blinded by a birdshot round six months after Perez's death. Officials approved a $2.25 million settlement last month "to avoid the cost of continued litigation."
The Nevada Independent is raising $200,000 by Dec. 31 to support coverage of the 2024 election.
Tax-deductible donations from readers like you fund this critical work.
If you give today,your donation will be matched dollar-for-dollar.
Give + Get Matched
Featured Videos