Nevada to pay $340K to incarcerated firefighters who were injured, delayed medical care
The state will also provide more training to supervisors and firefighters to identify and treat injuries and more leniency to injured firefighters.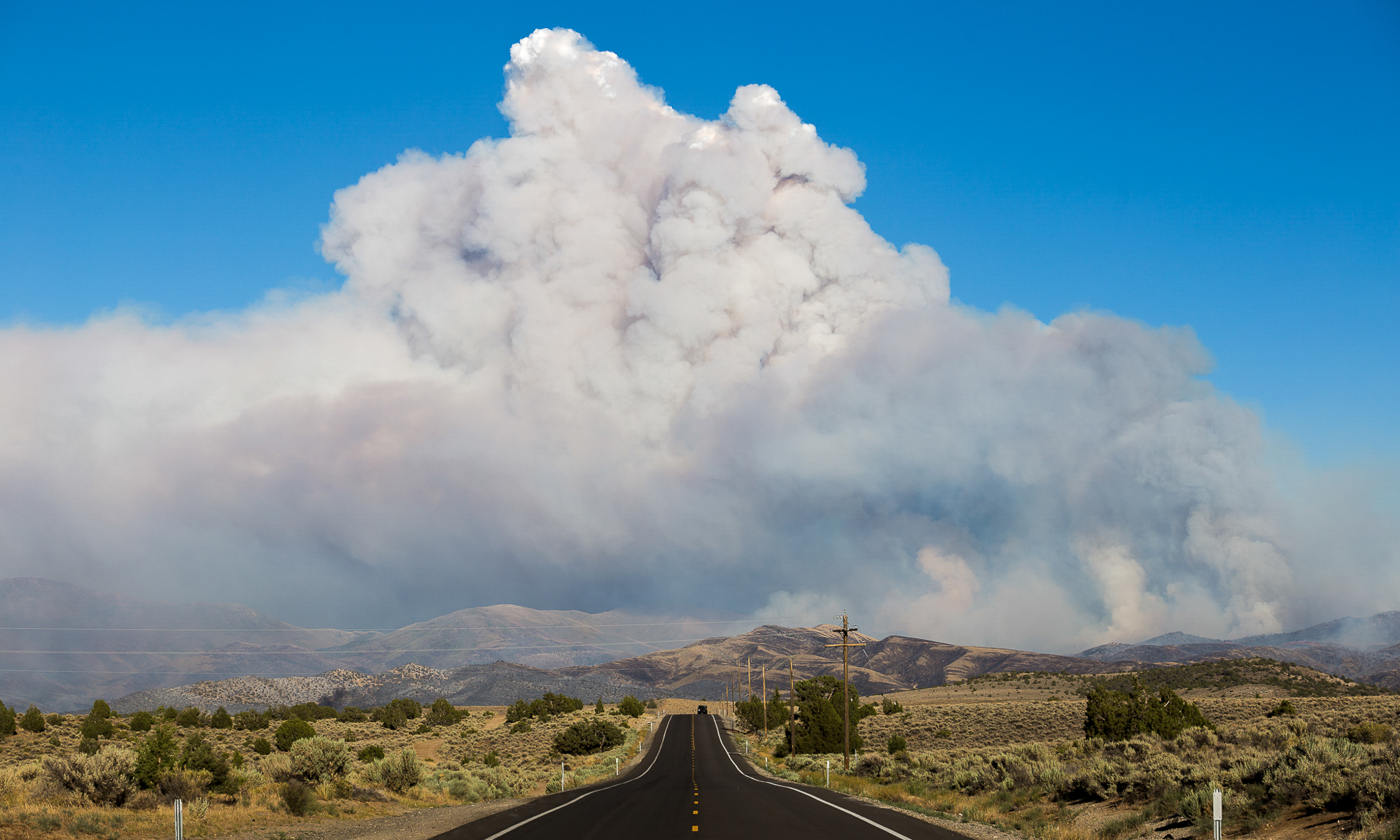 Nevada officials have agreed to pay $340,000 to eight current and formerly incarcerated people who alleged that the state mistreated them and delayed medical treatment while working for a state prisoner firefighting program.
The settlement — approved Tuesday by a state panel composed of the governor, attorney general and secretary of state — also established new safety protocols and training programs for participants of the firefighting program, which is a partnership between the Nevada Division of Forestry (NDF) and the Nevada Department of Corrections (NDOC). These firefighters receive just $24 daily (which some state officials have compared to enslavement and forced labor) and can earn a sentence reduction of up to 45 days depending on the time worked.
"We consider this a huge win that is creating meaningful change for the people who are incarcerated who are working on the fire crews," said Christopher Peterson, the legal director for the American Civil Liberties Union of Nevada, which represented the firefighters in litigation filed against the state.
The case was settled "to avoid the costs of litigation and a possible adverse judgment," according to supporting material provided as part of Tuesday's meeting. As part of the settlement, NDF and NDOC did not admit liability for any of the claims.
NDF and NDOC declined to comment.
In April 2021, the eight incarcerated people (who filed separate lawsuits in state and federal court) were cleaning up remnants of a fire near Laughlin, roughly 90 miles south of Las Vegas. Soon after the plaintiffs began working, the fire began burning their feet, but they were required to continue working, and two supervisors "mocked" them, according to the lawsuits. The sole of one person's boot had melted off, and a supervisor wrapped the shoe in duct tape and required them to continue working.
By the end of the day, the plaintiffs could "barely walk," one of the lawsuits stated. Many needed assistance to get off of a bus and could only reach the restroom by crawling. They did not receive medical treatment until the next day, when doctors sliced off dead skin and tissue and did not provide any pain medication. Several of the firefighters spent the next two weeks in recovery.
The lawsuit also said the participants did not receive in-field training before beginning their work and were unable to report worn-out equipment or supervisors' negligence. NDF and NDOC did not train employees on how to treat fire-related injuries incurred during the program and did not provide guidance on how to assess damaged or worn-out equipment, according to the lawsuit.
According to the lawsuit, NDOC's inspector general investigated the incident and found that the firefighters had received second-degree burns on their feet, received insufficient training and were wearing worn-out boots.
"Defendants were deliberately indifferent to the Plaintiffs' health or safety while the Plaintiffs performed physical labor[,] endangered their health and caused undue pain and suffering," said the lawsuit filed in March in the 8th Judicial District Court.
Under the settlement approved Wednesday, NDF and NDOC agreed to the following policy changes:
NDF supervisors will receive expanded training on identification of inmate injuries, treating in-field injuries, equipment standards and supervision of incarcerated people.
Incarcerated firefighters will receive expanded training on equipment standards, injury treatment, the applications of the NDOC grievance policy and the applicability of certain Nevada laws on negligence and misconduct.
NDF officials will more regularly look for potential injuries and hydration and nutrition needs.
NDF will adopt and follow the National Fire Protection Association's regulations governing the inspection, maintenance and repair of firefighting protective equipment.
NDF policies will explicitly state that if a firefighter's boot is damaged in the field, they are allowed to stop working.
NDOC will allow incarcerated firefighters to anonymously submit concerns at a drop box.
NDOC will forbid incarcerated firefighters from being transferred to a higher security facility for reporting a work-related injury.
As part of the settlement terms, the eight plaintiffs will receive amounts ranging from around $24,000 to $48,000. Remaining money will be distributed to the plaintiff's counsel.
"The damages are meaningful for our clients to ensure that they are made whole," Peterson from the ACLU said. "But at the same time, it's the other standards being put into place that we think are particularly important."
The Nevada Independent is raising $200,000 by Dec. 31 to support coverage of the 2024 election.
Tax-deductible donations from readers like you fund this critical work.
If you give today,your donation will be matched dollar-for-dollar.
Give + Get Matched
Featured Videos