The Independent Poll: Sandoval popular, voters mixed on Heller, Laxalt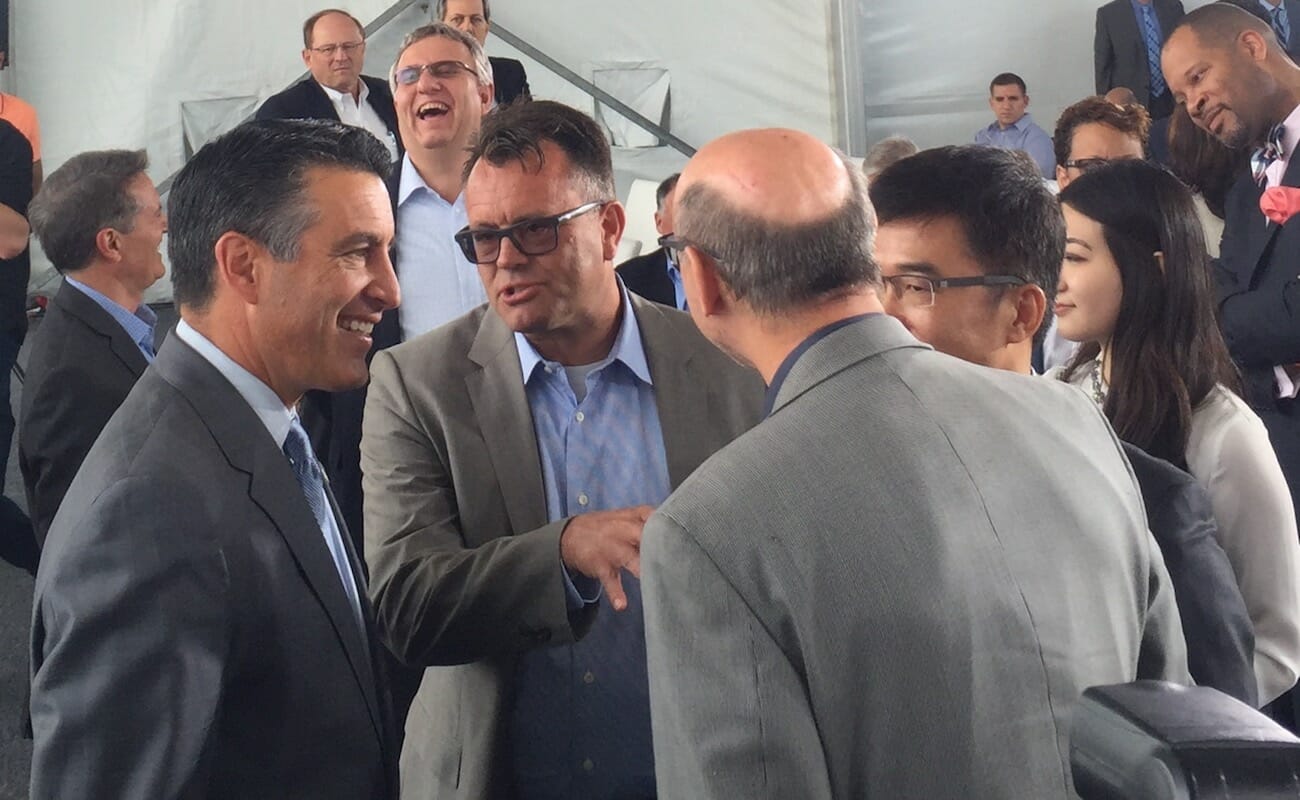 UPDATED, 9:25 AM, 1/17/16
Nevada voters applaud Nevada Gov. Brian Sandoval's performance, but a new poll taken for The Nevada Independent shows other major state political figures like U.S. Sen. Dean Heller and Attorney General Adam Laxalt getting less sterling reviews.
The new Independent Poll — the first public survey of Nevada released since the 2016 election — found voters are generally more polarized and have a lower opinion of politicians aside from the state's top Republican . The poll of 600 likely voters was conducted by The Mellman Group between Jan. 12 and 15.
Voters were specifically asked, "As a public official do you think (elected official) is doing an excellent job, a good job, only a fair job, or a poor job, or aren't you sure? If you are not sure how good a job (candidate) is doing just say so."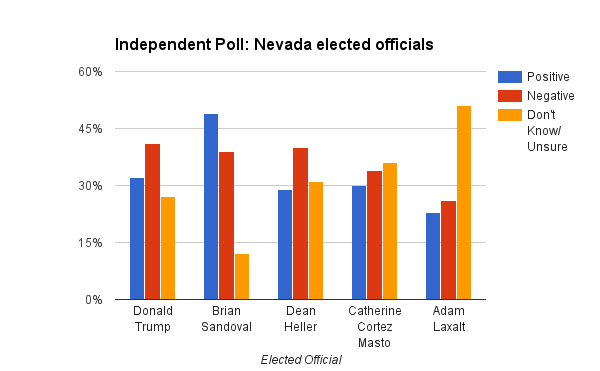 Forty-nine percent of state voters gave Sandoval positive marks for his performance, while 39 percent think the Governor is doing an "only fair" or "poor" job.
Democrats were evenly divided (44 to 44 percent) about how Sandoval, who is term-limited and cannot run for governor again, was doing, while independents (54 to 34 percent) and Republicans (50 to 38 percent) had positive reactions. Voters across most demographic groups held positive views of the governor's performance, but he did especially well with respondents in Washoe County and those with college degrees.
Mark Mellman, CEO of the Mellman Group, said in an email that Sandoval's Republican base has eroded noticeably,  with significant numbers reporting negative opinions of the governor's performance in office.
"Sandoval has clearly paid some price with Republicans as his ratings are not as strong as one might expect with what should be his GOP base," he said in an email.
Aside from Sandoval, Nevada voters continue to hold low opinions of major political figures including Republican President-elect Donald Trump.
Trump elicited the most divided responses of any poll subject, with 32 percent of voters positive about his performance and 41 percent negative. 17 percent of voters report the was doing an "excellent" job and 31 percent calling his performance "poor" — both percentages the most extreme of all five politicians in the poll.
Voters under 40 were less likely to approve of Trump's job performance, while the future president did better with white voters and those outside of Reno and Las Vegas. Men polled were split on Trump while women generally gave him poor marks.
Trump lost Nevada and its six electoral votes to Hillary Clinton by about 27,000 votes out of more than one million cast.
Republican Sen. Dean Heller, who announced his re-election bid for U.S. Senate in December, fared worse with Nevada voters. Twenty-nine percent of voters gave Heller positive ratings, while 40 percent were negative and 31 percent said they didn't know or weren't sure.
Only five percent of voters polled thought Heller was doing an "excellent" job, while 24 percent characterized his performance as "good," 26 percent graded him as "only fair," and 14 percent called his performance "poor."
Heller did best with voters who identified as white and Republican and fared poorly with female poll respondents and those living in Las Vegas. Heller's ratings also lagged among Democrats and independents, with 43 percent of the latter group holding an unfavorable opinion of the Republican.
No Democrats have yet emerged to challenge Heller, who won a narrow victory over former Rep. Shelley Berkley in 2012.
Attorney General Adam Laxalt, who recently reported raising $1.2 million amid speculation that he'll run for governor in 2018, drew more muted responses than Heller among Nevada voters. Fifty-one percent of poll respondents said they didn't have an opinion of the first-term attorney general, with 23 percent reporting a positive opinion of his performance and 26 percent holding a negative view.
Laxalt's poll numbers were slightly better with older men (36 to 26 percent) and more conservative voters (37 to 18 percent), and worse with women (18 to 27 percent), but a majority of all demographic groups, including Independent voters, reported having no opinion of Laxalt.
Newly elected U.S. Sen. Catherine Cortez Masto is also receiving relatively partisan reactions to her performance in office thus far, with 30 percent viewing her performance as positive and 34 percent negative. Thirty-six percent said they didn't know or weren't sure of the Democratic senator's performance thus far.
Support for Cortez Masto's performance broke down largely along party lines —  53 percent of Democrats viewed her performance as positive compared with 16 percent negative, while only 11 percent of Republicans had a positive opinion of her performance and 51 percent held a negative view.
She fared much better among women than men, with 37 percent of women holding a positive view of her compared with 23 percent of men who said the same. She also fared well among younger voters as well as Hispanic and non-white voters.
The poll of 600 likely voters was conducted with live interviewers between Jan. 12 and 15, and has a margin of error of four percent, with a 95 percent level of confidence.
The Nevada Independent will release more poll results throughout the week, including voter opinions on the state's education quality, tax increases passed in 2015 to fund K-12 education, and the state's controversial Educational Savings Accounts program. Full poll results and crosstabs will be published on Sunday.
Note to readers: This story has been updated to reflect minor rounding errors.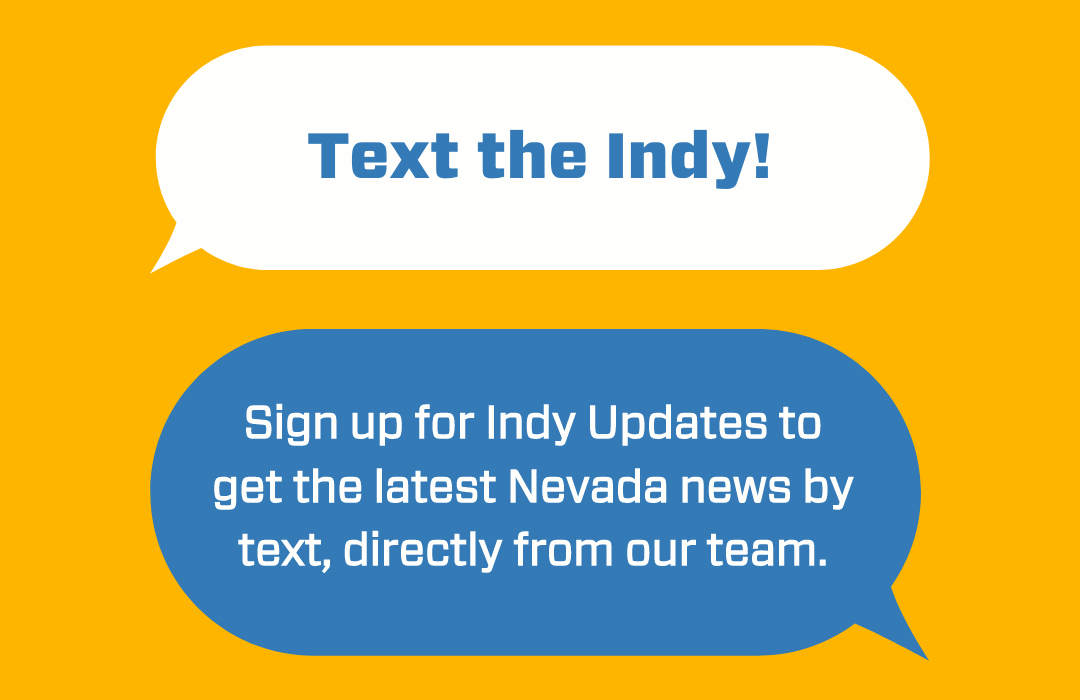 Featured Videos
Comment Policy (updated 4/20/2021): Please keep your comments civil. We reserve the right to delete comments or ban users who engage in personal attacks, use an excess of profanity, make verifiably false statements or are otherwise nasty. Comments that contain links must be approved by admin.