Nevadans hard hit by Medicaid 'glitch' booting many off insurance
An error led Medicaid to determine eligibility at a household rather than individual level. 500,000 people were affected nationwide — one-fifth were Nevadans.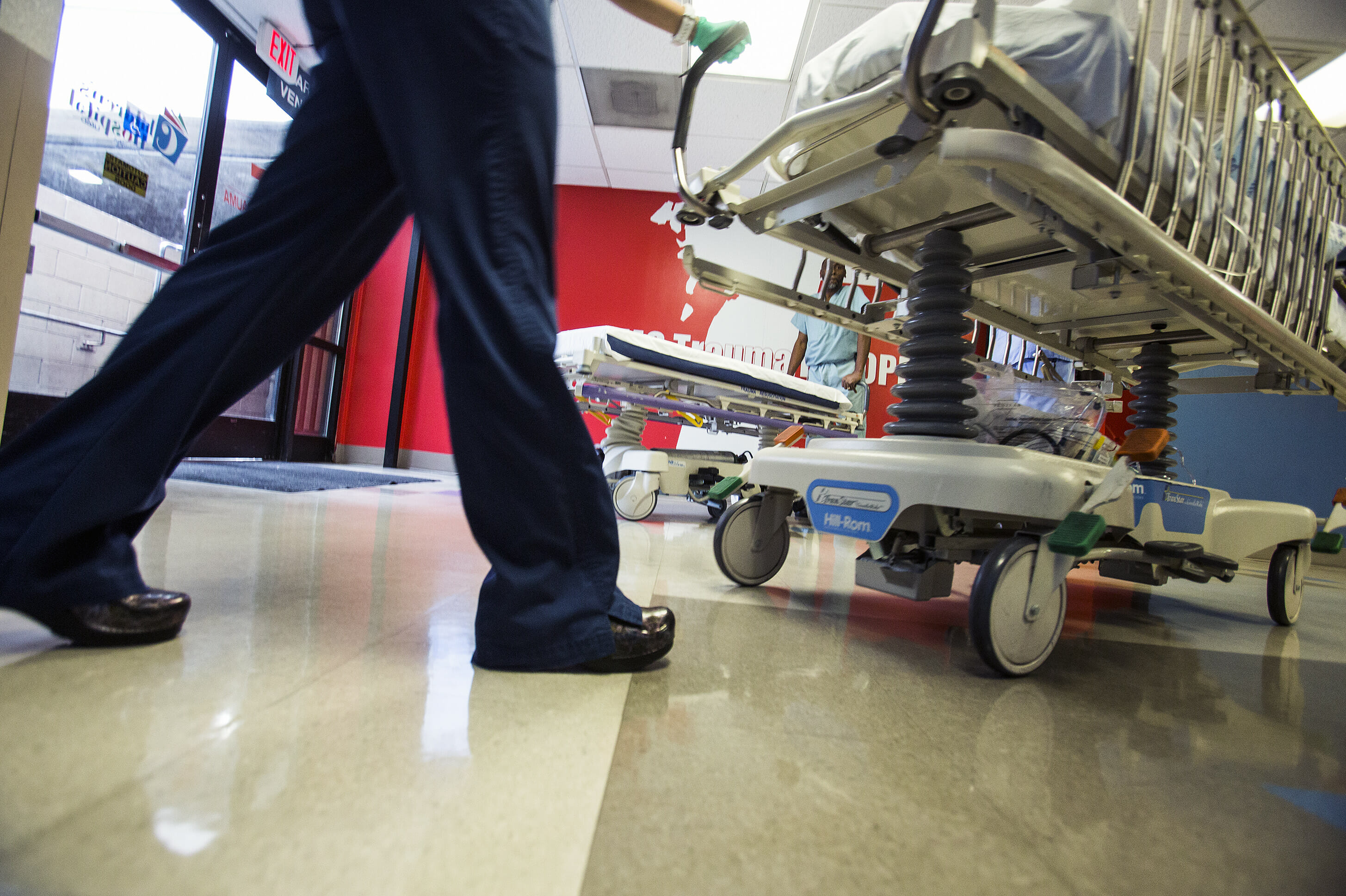 More than 100,000 Nevadans' who were disenrolled from Medicaid after a system glitch have had their coverage reinstated, temporarily providing them with insurance while the state works to resolve the error.
The Centers for Medicare and Medicaid said Thursday it had identified the glitch and, in a letter to states including Nevada on Aug. 30, sounded the alarm while mandating that states pause their "unwinding" processes — systematic removal of beneficiaries no longer eligible for Medicaid or Children's Health Insurance Program (CHIP) coverage — until the error has been resolved.
"Addressing this issue with auto-renewals is a critical step to help eligible people keep their Medicaid and CHIP coverage during the renewals process, especially children," CMS Administrator Chiquita Brooks-LaSure said in a statement.
With the end of the COVID public health emergency on May 11, 2023, states are "unwinding" the pandemic-era pause that allowed beneficiaries of the government-funded health insurance program to retain their insurance without frequent eligibility checks, which often results in lost coverage. More than 200,000 Nevadans were expected to be affected by this policy.
To minimize loss of coverage, Nevada is one of many states that uses an automatic renewal process to reduce red tape for beneficiaries who still meet the eligibility requirements for Medicaid and CHIP, which provides public insurance for children in households where the parents earn too much to qualify for Medicaid.
But a system error in 30 states and territories, including Nevada, led the automatic renewal process to assess eligibility by household instead of by individual. The glitch incorrectly subjected children and other household members with varying eligibility statuses to unnecessary removal from the Medicaid rolls.
Of the 30 states affected, Nevada is one of just two reporting that more than 100,000 beneficiaries were affected by the mistake; the other is Pennsylvania. (Some states do not yet have estimates.) Across the country, HHS estimates about 500,000 individuals were erroneously disenrolled and have now been reinstated.
In a call with reporters Thursday, CMS officials said they did not yet know how many of the affected beneficiaries would once again lose coverage after the automatic renewal system is correctly implemented.
The news comes almost a week after state officials announced the reinstatement of approximately 114,000 Nevadans who were disenrolled because automatic eligibility checks were occurring for entire households, rather than individuals.
"Individuals whose Medicaid coverage was reinstated this week will receive a notice in the mail from DWSS," officials said in the announcement. "These individuals are encouraged to notify their medical providers to address any billing and payment concerns and to secure potential reimbursement of Medicaid-covered services."
Officials with the state's Department of Health and Human Services did not immediately respond to questions about when the error would be fixed.
The Nevada Independent is raising $200,000 by Dec. 31 to support coverage of the 2024 election.
Tax-deductible donations from readers like you fund this critical work.
If you give today,your donation will be matched dollar-for-dollar.
Give + Get Matched
Featured Videos