Nevadans watch as Georgia has all the fun with Trump's 2020 election hustle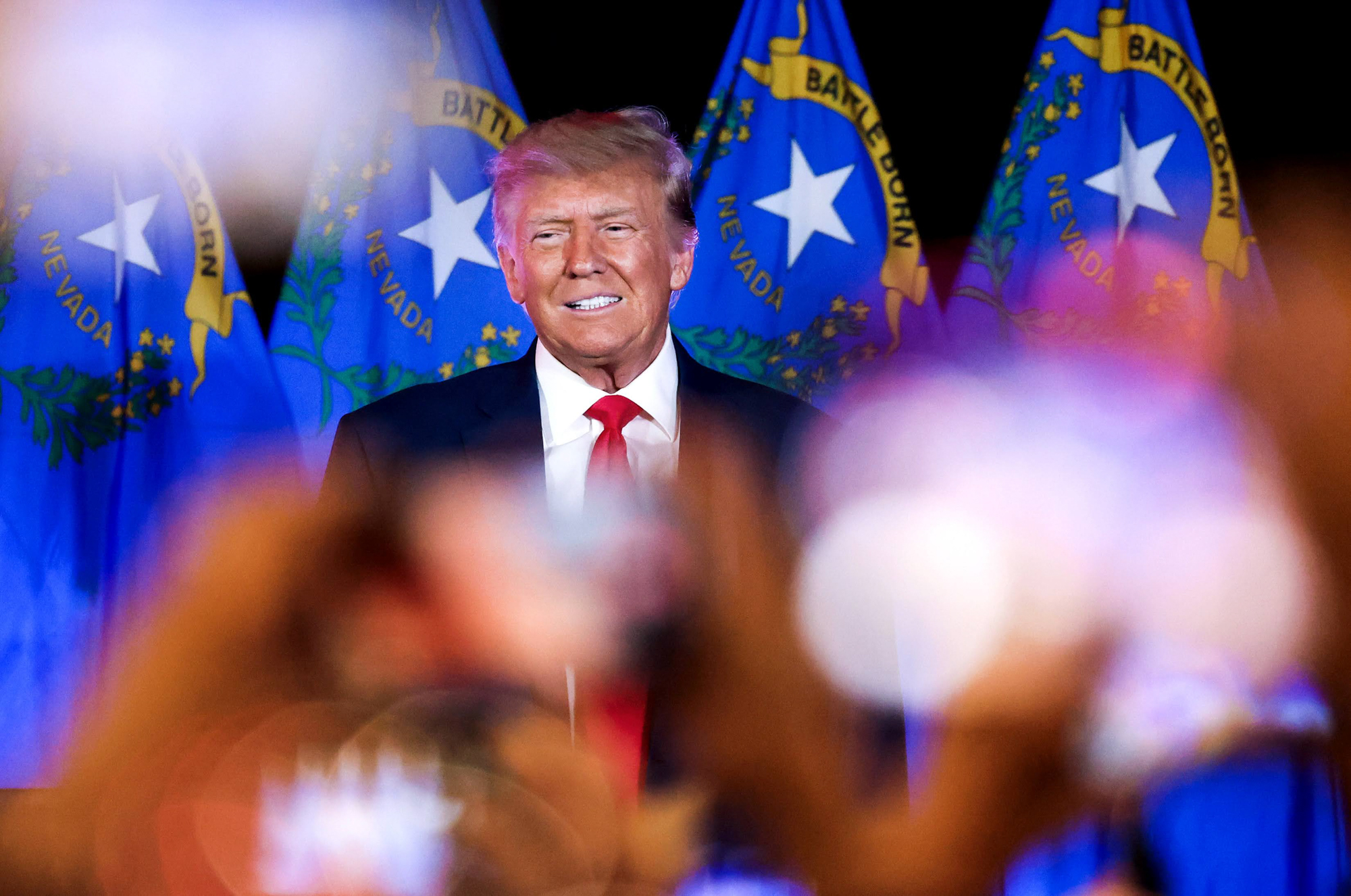 Donald Trump's well-practiced scowl defines a week that saw the former president and 18 co-defendants indicted and booked on state felony charges accusing them of participating in a sprawling criminal attempt to reverse his 2020 election loss in Georgia.
Beyond Trump's mugshot, now the source of late-night TV one-liners and multimillion-dollar political fundraising hustles, his Georgia co-defendants include attorneys and acolytes who promoted voter fraud falsehoods and participated in a fake elector scheme that surely sounds familiar to Nevadans.
Like Georgia, Nevada's election officials were pelted with insults and threats as Trump's toadies lied time after time about the legitimacy of the vote and attempted to bully those duty bound to protect the process.
And like Georgia, the Nevada Republican Party, led by Chairman Michael McDonald, assembled a slate of "alternate" electors as crash test dummies for the fractured legal theories promoted by attorneys John Eastman, Sidney Powell and Kenneth Chesebro, who are also charged in the Georgia indictment.
In one oft-repeated whopper, 10,000 deceased Georgians were said to have cast ballots. Talk about the South rising again. In Nevada, Dominion Voting Systems machines were vilified as the spawn of the Democratic Party devils.
Given the similarities between the states, some people must question why Nevada doesn't have its own criminal case bursting into the headlines. What makes our fake elector scammers so different than Georgia's? Why can't we play, too?
I'll leave the expert legal analysis to others, but these remarkable and historic events have left me with far more questions than answers. Which actually gives me something in common with the staff and investigators of the House Jan. 6 committee.
Back on Feb. 24, 2022, they had plenty of questions for GOP Chairman McDonald and sat him down for a deposition. Well represented by veteran Las Vegas attorneys Richard Wright and Brian Hardy, McDonald did his best George Raft impersonation. He invoked his Fifth Amendment right against self-incrimination more than 200 times.
He wouldn't answer committee questions about what he meant in a Nov. 4, 2020 text reflecting his conversation with the president, (now indicted) Mark Meadows, and (now indicted) Rudolph Giuliani and how they "want full attack mode. We're gonna have a war room meeting in about an hour in the bosses' suite."
Had he chosen to respond, he might have helped explain the meaning of Chesebro's group email, on which McDonald was included, calling on participation in a "plan to have all Trump-Pence electors in all six contested States meet and transmit their votes to Congress on Monday, December 14th."
There were a lot of other questions McDonald could have cleared up had he chose to answer the committee's questions or speak about the deposition afterward. Instead, he more or less gave his name, rank and serial number.
But he was more than happy to offer a statement — perhaps provided to him by his experienced counsel — that reminded his questioners that, "The United States Supreme Court has long held the constitutional protection against self-incrimination were designed to protect the innocent as well as the guilty. The Supreme Court has also recognized that one basic function of the privilege is to protect innocent men, and has firmly rejected the view that any adverse assumption or implication of guilt should be drawn about anyone who exercises these cherished constitutional rights."
And then the suddenly erudite constitutional scholar started exercising like a P90X freak on speed. Time after time in question after question. Even some of the simplest inquiries received the Fifth Amendment stiff arm.
When those potentially troublesome texts and email messages were broached by committee staff, McDonald knew just what to say.
Q: Who else, Mr. McDonald, was present on the phone call that you referenced in this message?
McDonald: Based on advice of my attorney, I'll be invoking my Fifth Amendment privilege.
Q: All right. What was the major plan that was discussed during that phone call?
McDonald: Based on advice from my attorney, I'll be invoking my Fifth Amendment privilege.
Q: Did you participate in a meeting with attorneys and national staff on November 20 – November 4, 2020 – excuse me – regarding the election results?
A: Based on advice from my attorney, I'll be invoking my Fifth Amendment privilege.
Q: Who participated in that meeting?
McDonald: Based on my advice from my attorney, I'll be invoking my Fifth Amendment privilege.
And on it goes for page after page with committee questioners asking for answers to basic questions and McDonald taking the Fifth.
At one point, staff asked McDonald about a text he received from Bernard Kerik, the former New York police commissioner and familiar face in influential Las Vegas circles, who also met with investigators. The subject was the canvassing and certification of the presidential vote in Nevada.
The former top cop and failed Homeland Security secretary nominee pleaded guilty in 2009 to eight felony charges that included tax fraud and lying to White House officials and was sentenced to four years in prison. He received a pardon from Trump in the waning days of his administration.
McDonald pleaded the Fifth to that and follow-up questions by investigators.
At that point in the deposition, reference is made to McDonald writing "Unless nobody gets 270 votes," meaning electoral votes, "in which case the House of Representatives immediately convenes and vote for President."
Q: Did you send this information to Mr. Kerik?
McDonald: Based on advice from my attorney, I'll be invoking my Fifth Amendment privilege.
Q: Were you aware of a plan to convene alternate electors in a number of States that were contested in the 2020 election – and for the record, whenever I refer to those States, I mean Michigan, Pennsylvania, Wisconsin, New Mexico, Georgia, Nevada, and Arizona – to cast electoral votes for President Trump and Vice President Pence?
McDonald: Based on advice from my attorney, I'll be invoking my Fifth amendment privilege.
He wouldn't acknowledge when he learned of the desperate scheme, why it was necessary, or even participating in a meeting of alternate electors that took place in Carson City on Dec. 20, 2020, in a glorified photo op, despite the fact he was one of the signers of the bogus document and posed for the camera as one of the false electors.
Investigators went point by point in a lengthy attempt to have McDonald address some of the facts compiled about how the alternate electors plan in Nevada was carried forward despite a paucity of evidence of voter fraud or election impropriety.
He exercised his Fifth Amendment privilege and declined to answer even when asked about his role in creating this celebratory tweet on Dec. 14: "History made today in Carson City, Nevada as @McDonaldNV leads our electors in casting Nevada's 6 electoral votes for the winner of Nevada, @realDonaldTrump and @Mike_Pence!"
Back then, the Nevada GOP account called them "brave electors standing up for what is right and casting their electoral votes for @DonaldTrump."
Now that four indictments naming their hero have fallen all around them, perhaps remaining silent is the smartest thing after all.
John L. Smith is an author and longtime columnist. He was born in Henderson and his family's Nevada roots go back to 1881. His stories have appeared in Time, Readers Digest, The Daily Beast, Reuters, Ruralite and Desert Companion, among others. He also offers weekly commentary on Nevada Public Radio station KNPR.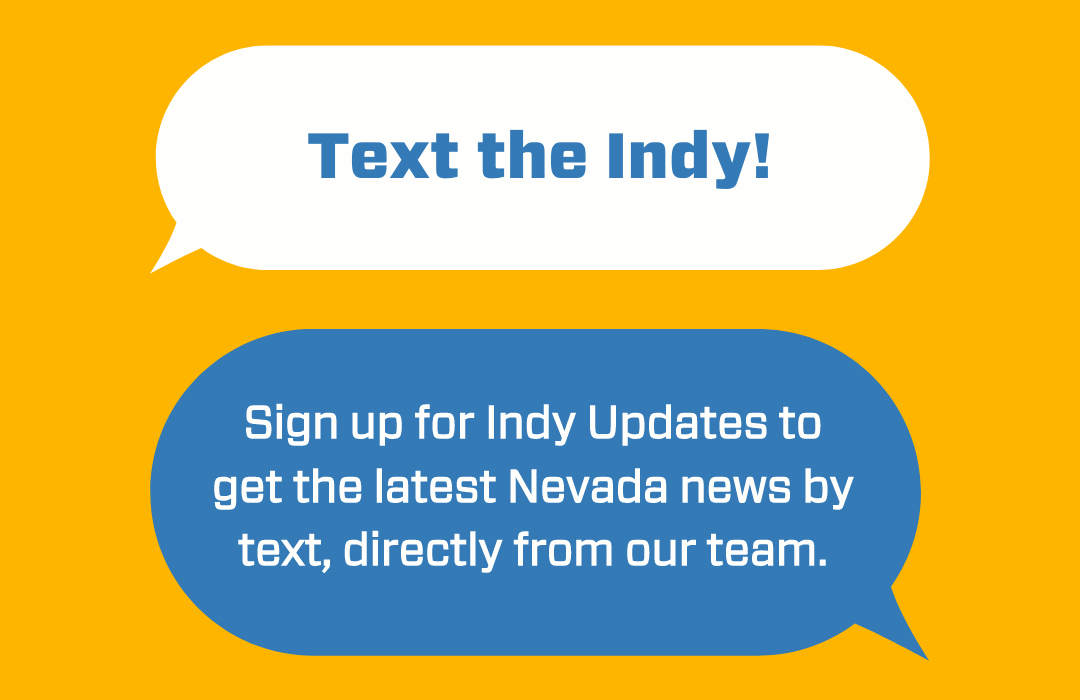 Featured Videos