$27M in recreational marijuana sold in Nevada in first month of sales; tax collections beat Colorado's debut numbers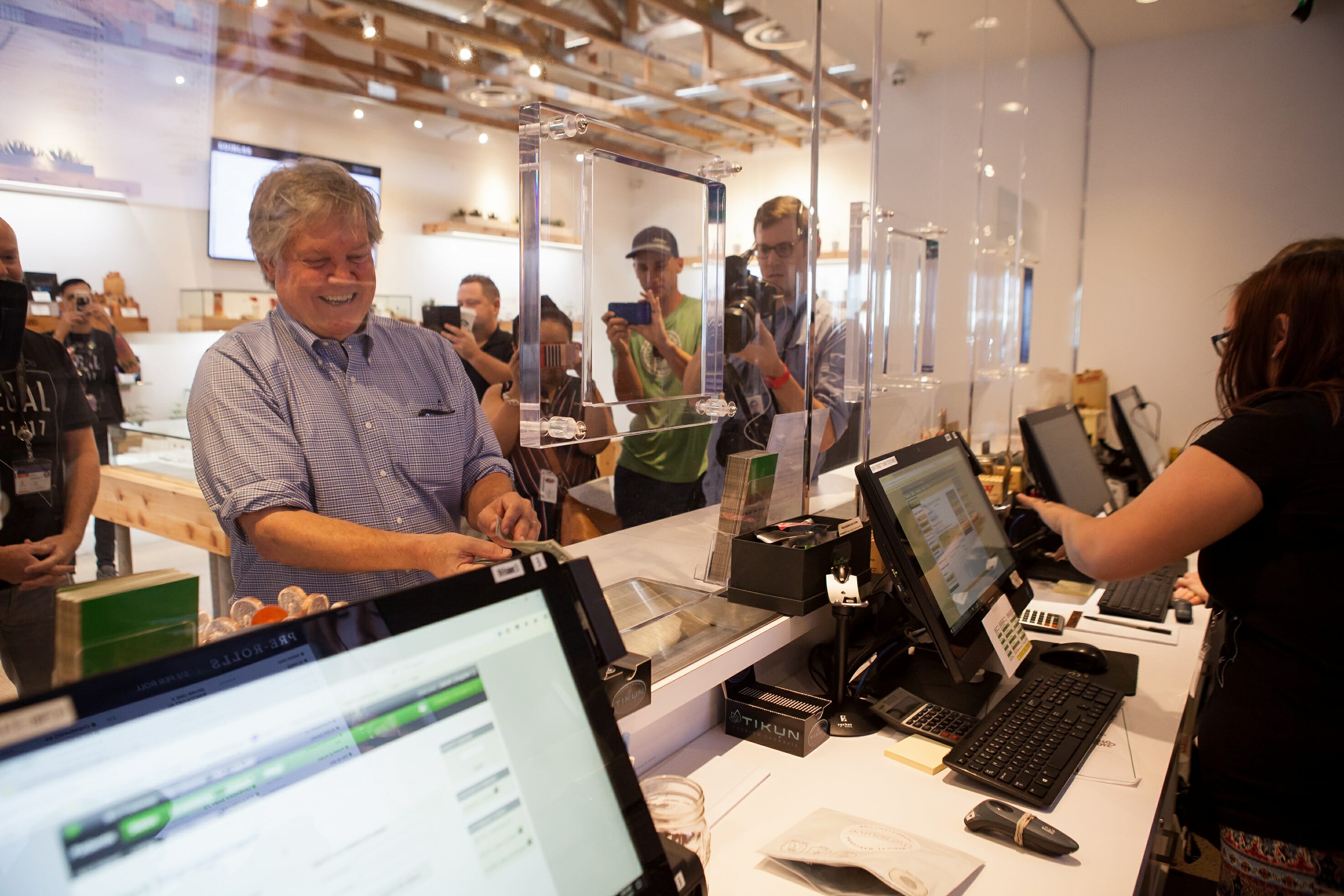 Nevada raked in nearly $3.7 million in revenue from two of the major pot taxes in the first month of recreational marijuana sales — a larger amount than what Colorado, the first state with recreational sales, raised during its inaugural month.
July collection figures provided by the Nevada Department of Taxation, which suggest about $27 million in recreational marijuana was sold in Nevada, offer the first official glimpse into how successful the new industry has been.
"It really is incredible," Democratic state Sen. Tick Segerblom, a major proponent of legalization, said about the first month's performance. "It just proves what we've been saying all along — there's demand for it, it's a great revenue source and we have the best industry in the country."
The revenues include:
$974,060 from a 15 percent wholesale tax on recreational and medical marijuana. That money is used to pay for state and local regulatory costs, with any leftovers flowing to the Distributive School Account that supplies general per-pupil funding for all the state. The tax is expected to generate $56.2 million over two years.

$2.71 million from a 10 percent excise tax that's applied to recreational, but not medical, marijuana sales. That money goes to the state's "rainy day" reserve fund. The state projected $64 million from the tax over the next two years; it would hit that figure almost exactly if, every month, the tax brought in the same amount of revenue as it did in July.

Marijuana is also subject to normal sales taxes, which range from 6.85 percent to 8.265 percent depending on the county. Although the department didn't immediately provide figures on sales tax collections, $27 million in recreational marijuana sales would yield about $2.2 million in sales tax.
In Colorado, a state with almost twice as many residents as Nevada, the first month of recreational marijuana sales in January 2014 yielded about $2 million in tax revenue, plus another $900,000 from the medical marijuana side. Now a more mature industry, Colorado marijuana taxes yielded $22 million in August 2017.
Nevada didn't issue a complete projection for the month of July because of uncertainty that local governments would give dispensaries the green light to start sales immediately. But the figures for July are in line with what the state expects to collect in coming months — projections suggest the two marijuana taxes will yield about $4.1 million in August.
The state is also making millions off application and license fees. There have been 333 applications for marijuana businesses — the fee for that is $5,000 apiece — and license fees range from $10,000 to $30,000.
So far, the state has made $6.5 million from application and license fees.
There were 47 retail stores licensed to sell on launch day — July 1 — although that number has now grown to 53. The state has also licensed 92 cultivation facilities, 65 product manufacturing facilities, 9 testing labs and 31 distributors.
Riana Durrett, executive director of the Nevada Dispensary Association, said the sales numbers show Nevada is capturing demand that was otherwise headed for the black market. But she said the state still needs to be mindful that it's competitive against illicit sellers and, starting next year, California will open its recreational market.
"We would caution that what you don't see in the numbers are the high operational and regulatory costs," she said. "There is also a lot of money being invested."
Looking ahead
Industry representatives say that while July's opening weekend brought long lines and excitement, they don't expect a steep dropoff in sales in subsequent months. Will Adler of the Sierra Cannabis Coalition said dispensaries are seeing predictable customer levels on weekdays and weekends.
"I think you will see spikes from time to time," he said, pointing to the crowds that attend special events such as the Life is Beautiful music festival and the Street Vibrations motorcycle rally. But, "I think we've hit a level of consistency."
Recreational sales appear to be far eclipsing medical marijuana sales. Even in June 2017, a very strong month that set records for the state, Nevada collected only $621,785 in tax revenue from medical marijuana sales.
The much larger, essentially unlimited adult marijuana market is what most stores had built for when they had opened up as medical dispensaries within the past two years.
"Our medical program was really equivalent to everybody else's recreational program already, so it was just a matter of flipping a switch and getting the word out," Segerblom said.
Although some are celebrating the collections numbers, others are still dissatisfied with how that revenue is divvied up.
An estimated $20 million in wholesale taxes this fiscal year will go to Nevada's Distributive School Account, in accordance with the language of the voter-approved ballot measure that can't be altered for three years.
Clark County School District Superintendent Pat Skorkowsky said he doesn't like that the revenue goes to a big statewide pot and money generated from Vegas-area dispensaries doesn't necessarily stay in the county's schools. The district is currently working through several rounds of budget cuts after learning this summer that they have a shortfall of some $60 million.
"I can't grow silver and gold in Clark County," Skorkowsky said in August, referring to other counties' abilities to draw revenue from mining operations. "That revenue collected here could have impacted our students."
This story has been updated to add details and comments.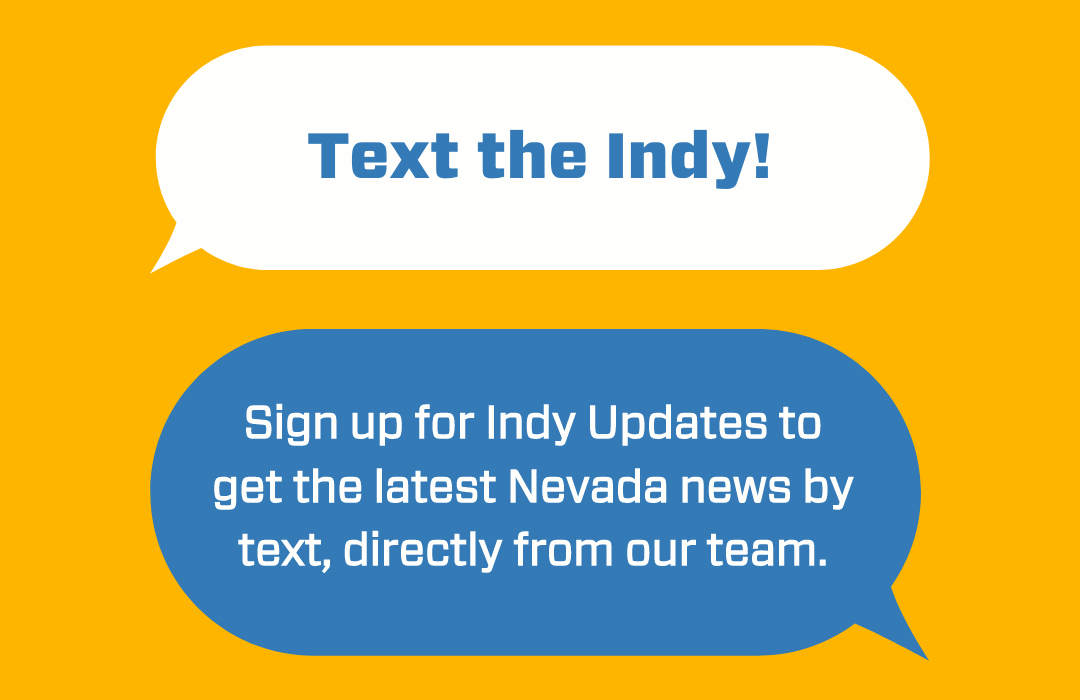 Featured Videos
Comment Policy (updated 4/20/2021): Please keep your comments civil. We reserve the right to delete comments or ban users who engage in personal attacks, use an excess of profanity, make verifiably false statements or are otherwise nasty. Comments that contain links must be approved by admin.