Nevada's top gaming industry watchdog to step down from post a year early, join law firm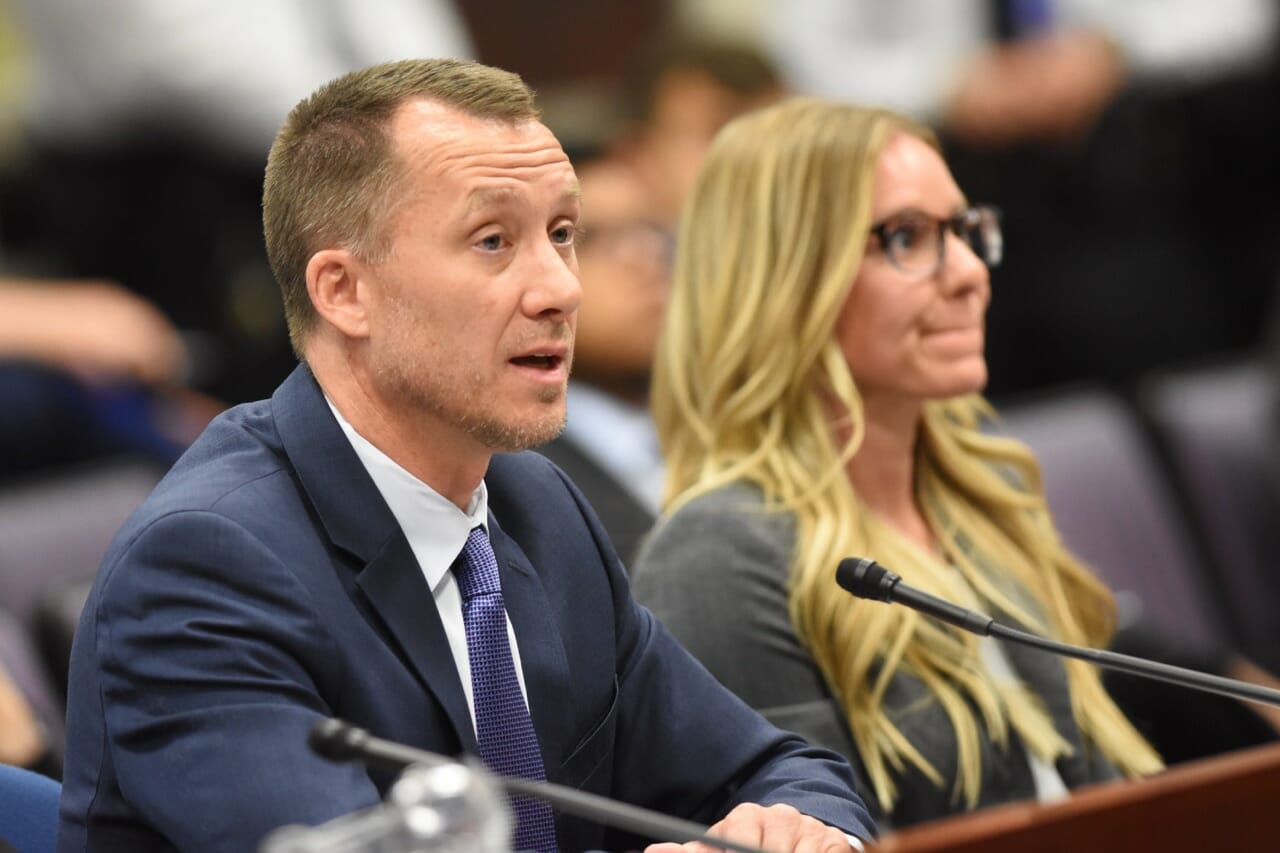 Gaming Control Board Chairman A.G. Burnett will step down from his post next week after spending more than five years as the head of the regulatory agency, the governor's office announced Monday.
Burnett told The Nevada Independent he decided last year that he wanted leave the board at some point, partly because he wanted to give a break to his wife, a teacher who sacrificed to put him through law school "working her fingers to the bone," and partly because he felt like he had checked off all of his goals for his second term as chairman, from putting in place tools to deal with technological innovations in the gaming industry to addressing challenges with the industry's intersection with marijuana. An offer from the law firm McDonald Carano, where he clerked when he was in law school, solidified his decision to retire — effective Dec. 22, a year before his term as chairman of the board is up.
Burnett, who joined the board in January 2011, was appointed chairman by Gov. Brian Sandoval in October 2012 when former chairman and state Sen. Mark Lipparelli stepped down. Sandoval reappointed Burnett to a second four-year term in January 2015.
Burnett said that the governor, who is termed out of office in 2018, originally "wanted to turn the lights out with me" but "then mentioned that he understood."
"I'm proud to have my fate linked with him. I'm proud to have been one of his appointees. I'm proud to have worked with him," Burnett said. "To some extent, I modeled myself off of him."
In a statement, Sandoval called Burnett a "fair and thoughtful regulator" who balanced acting as the "top gaming watchdog" with allowing the industry flexibility to innovate.
"He was respected by both his peers and the industry he served and I know that he will look back on his career in public service with pride," Sandoval said. "I would like to thank A.G. for his service to our state and wish him all the best as he begins a new chapter at McDonald Carano."
Burnett said he had decided to leave the board before he became the the focal point of a saga that played out in the halls of the Legislature earlier this year over his decision to surreptitiously record a conversation with Nevada Attorney General Adam Laxalt over concerns that Laxalt was acting on behalf of billionaire casino magnate Sheldon Adelson. Democratic lawmakers dragged the issue — and then-prospective Republican gubernatorial candidate Laxalt — in front of a legislative committee to ferret out whether Laxalt had asked Burnett to intervene in a contentious lawsuit on the behalf of Adelson, one of his biggest campaign donors, or whether the attorney general was acting in the best interests of the state.
Burnett said at the time of the legislative hearing that he wasn't in the practice of routinely recording people, but found a series of urgent text messages from Laxalt, a meeting squeezed in before a vacation and a family dinner and the fact that Laxalt personally picked him up for the meeting "a little bit odd." The FBI, which reviewed the recording of Laxalt asking Burnett to intervene in the lawsuit against Adelson's Las Vegas Sands casino company, ultimately determined no criminal actions had occurred.
Burnett called the whole affair "water under the bridge" that wasn't a factor in his decision to leave the board. Burnett also said Laxalt's gubernatorial bid didn't play any role in his decision making process and that he wouldn't have wanted to serve another term with any other governor, regardless who is elected in 2018.
"It's been the greatest blessing. It's been the greatest honor of my life, for sure, to take on the challenge and take on the role, and it requires a lot of energy, but it's been great," Burnett said. "The challenges have been phenomenal, and I'm really proud to look back. I feel we met every single challenge head on. We didn't shirk any responsibilities and we stood strong."
Burnett said that his last "box to check" as chairman was getting a bill passed to assist the industry in getting new technology to the floors. Other boxes on his list were marijuana, safety in nightclubs and Daily Fantasy Sports.
After a one-year cooling off period, Burnett said he will return to gaming law because "that's what I know and that's what I do." He said he's not really sure what he'll do for McDonald Carano in the interim other than general, non-gaming work.
Asked whether he would ever return to state service, Burnett said that he hadn't thought about it. But he said he's not interested in making a run for public office.
Prior to being appointed to the board, Burnett was the deputy chief of the board's corporate securities division, where he handled legal matters that came before the division and oversaw regulatory and investigative activities. He came to the board from the Nevada Attorney General's Office, where he was a senior deputy attorney general in the office's gaming division, where he represented the board, the Nevada Gaming Commission and the Nevada Commission on Sports.
Burnett received his J.D. from Gonzaga University School of Law in 1996 and his B.A. in International Affairs and Political Science from the University of Nevada, Reno in 1992. He was an associate at the law firm of Robison, Belaustegui, Sharp & Low before he joined the Attorney General's Office.
Updated 12-11-17 at 3:16 p.m. to include additional comments from Gaming Control Board chairman A.G. Burnett.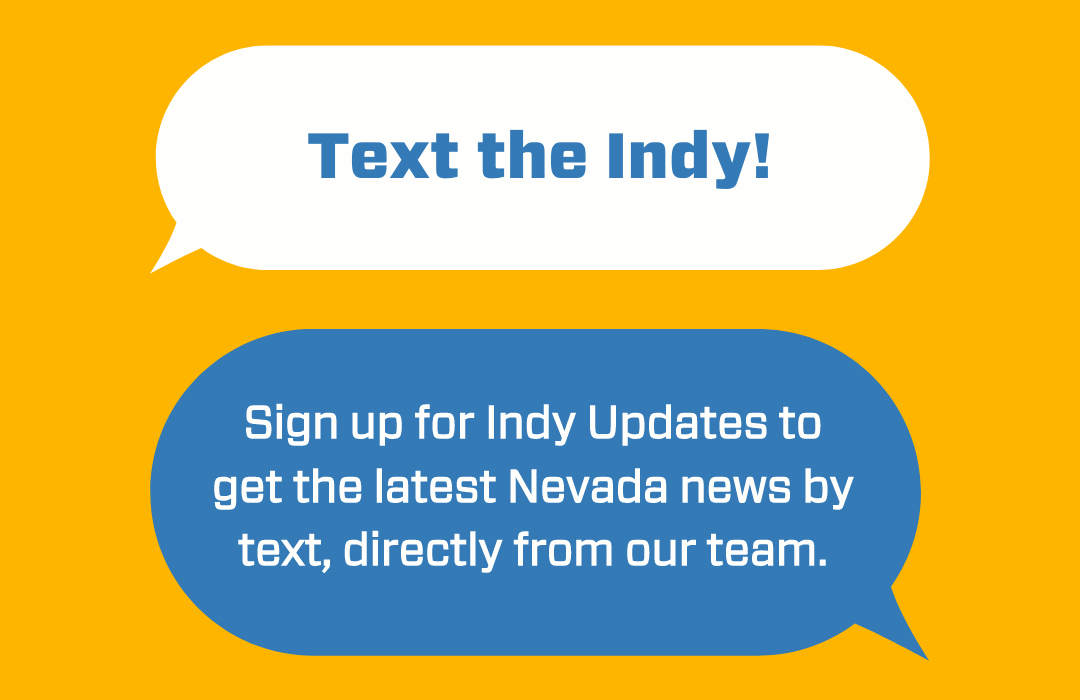 Featured Videos
Comment Policy (updated 4/20/2021): Please keep your comments civil. We reserve the right to delete comments or ban users who engage in personal attacks, use an excess of profanity, make verifiably false statements or are otherwise nasty. Comments that contain links must be approved by admin.