Nevada's unemployment rate drops in August but remains highest in the nation; initial claims for benefits tick up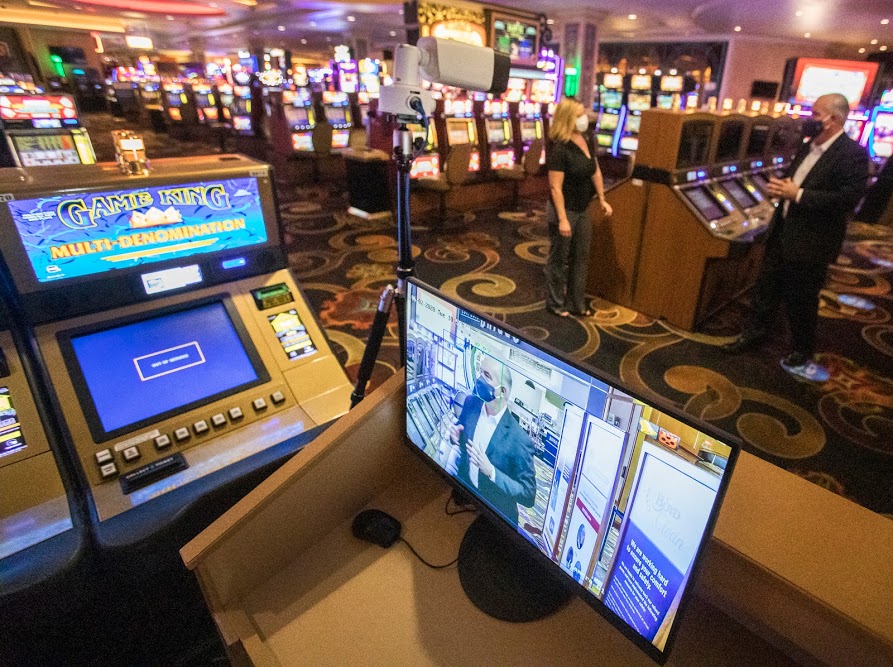 For the first time since the pandemic began, Nevada's unemployment rate dipped below the state's Great Recession peak, dropping one percentage point to 13.2 percent for the month of August.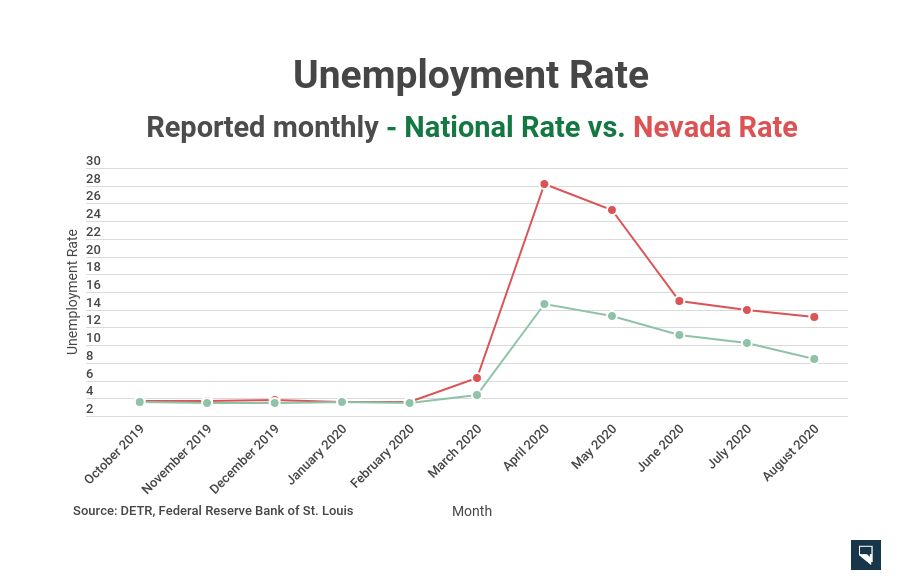 But while the state's metric is heading in the right direction, Nevada's unemployment rate remains in 51st place — dead last of all states and the District of Columbia. And the latest claims statistics released Friday show initial applications for benefits ticked up slightly after recently hitting their pandemic low.
"The challenges posed by the pandemic continue to weigh on the labor market, and the response to COVID-19 by businesses and the public continues to evolve," David Schmidt, chief economist for the Nevada Department of Employment, Training and Rehabilitation, said in a statement on Wednesday. "Although the labor market continues to improve, we still have a long road ahead for a full recovery."
Reopenings could present a bright spot going forward. DETR cited the closures of bars that don't serve food in major metro areas as a limiting factor on the economy, but a task force decided earlier this week that bars in Clark, Washoe and Elko counties can reopen effective Monday.
Still, Nevadans are relying heavily on unemployment to sustain them. The $387 million in regular unemployment benefits paid out during the month of August is 18 times the amount paid out in August 2019, and the average recipient has been on benefits for 14 weeks.
The number of claimants who exhausted their first round of unemployment benefits in August and are likely moving on to special extension programs activated specifically for the downturn is on the rise. Nearly 20,000 Nevadans received a "final payment" in August, up 55 percent from the figure from July.
Many claimants are still reporting troubles getting the payments they're owed, although in recent weeks, DETR hasn't released the number of individuals who are getting paid or the number who are pending and why. A court case pushing for quicker payment of benefits is on hold as the parties seek to settle the dispute; a mediation conference is scheduled for Sept. 29.
Here are the latest statistics on Nevada's unemployment situation.
Unemployment statistics
Initial claims for unemployment rebounded slightly from a week earlier, when they hit their pandemic-period low. There were a combined 18,650 initial claims in state-paid unemployment and federally funded Pandemic Unemployment Assistance in the week ending Sept. 12.
In all, there have been more than 1.12 million initial claims filed to the two main programs since the pandemic began.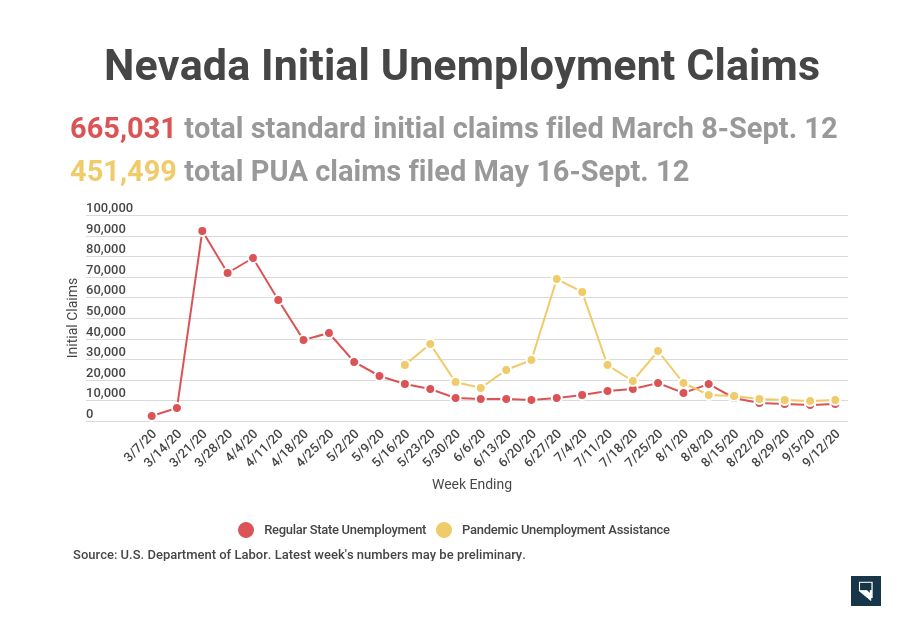 Continued claims, which are filed weekly after a person makes an initial claim and represent a week of joblessness, continued a slow decline in the two major programs.
But in the Pandemic Emergency Unemployment Compensation program — which provides up to 13 weeks of benefits for those who have exhausted their terms under the base programs — and in a state extended benefits program that provides an additional 20 weeks beyond that, applications are trending upward.
Between all four programs, there were 332,552 requests indicating a person was jobless last week. That's down 12,117 from the week earlier.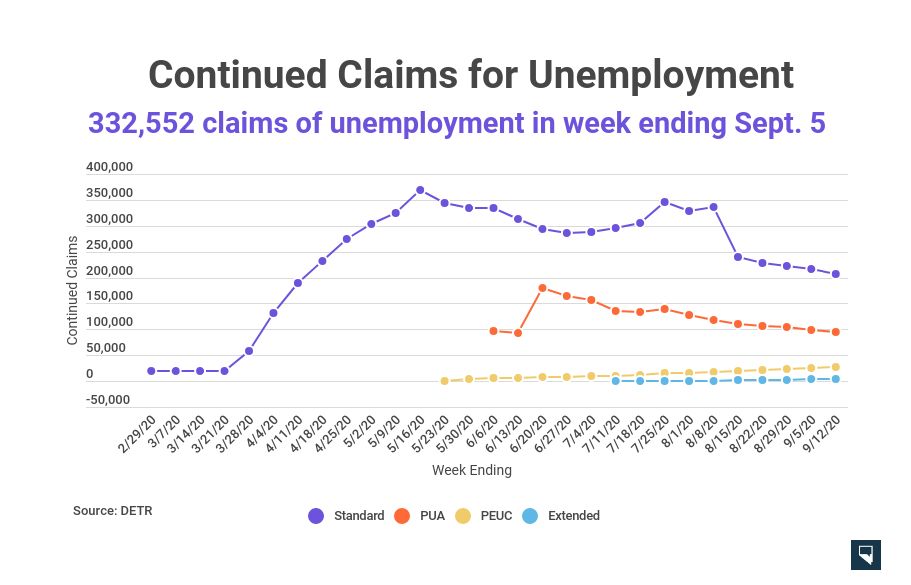 Nevada's insured unemployment rate, which measures how many people who are eligible for regular benefits are seeking them out, dropped 0.7 percentage points last week to 14.9 percent.
The latest rankings show that Nevada is third worst in the nation on this metric, behind Hawaii and California. The national insured unemployment rate, which is reported with a one-week lag, was 8.4 percent.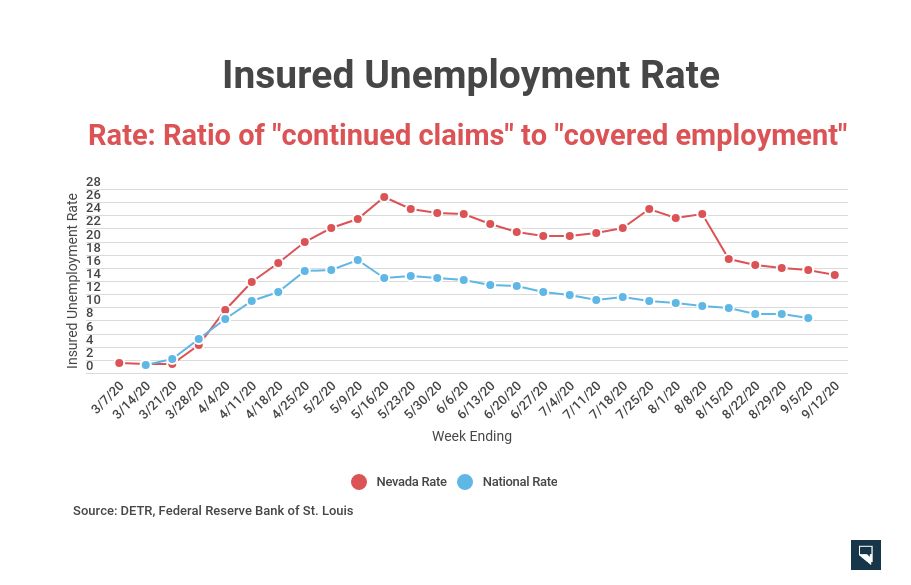 The state paid out about $94 million in state and federal benefits the week ending Sept. 12, which is a slight decrease from the payout a week earlier and far lower than the pandemic peak of close to $600 million in a single week.
The balance in the state's unemployment insurance trust fund has hit levels not seen since 2015, when the state was rebuilding after the Great Recession. It now stands at about $117 million, enough to pay less than two weeks of state benefits at current levels, down from nearly $2 billion before the pandemic hit.
"The decline in the number of claimants filing has reduced pressure on the Trust Fund, though borrowing from the federal government is still likely in the coming weeks," DETR officials said.
It wasn't clear whether Nevada officials have formally applied for such a loan to keep benefits flowing, although at least 15 other states are already leaning on federal money to sustain payments.
Nevada also plans to administer Lost Wages Assistance — a federal program that could pay at least three weeks of a $300-per-week bonus to eligible beneficiaries who are already receiving at least $100 a week in unemployment and are jobless on account of COVID-19.
The state announced a week ago that it was approved for nearly $224 million from the Federal Emergency Management Agency. DETR officials said it would take four to six weeks to lay groundwork to start paying claimants, but it wasn't immediately clear on Friday if the state has any updated timeline.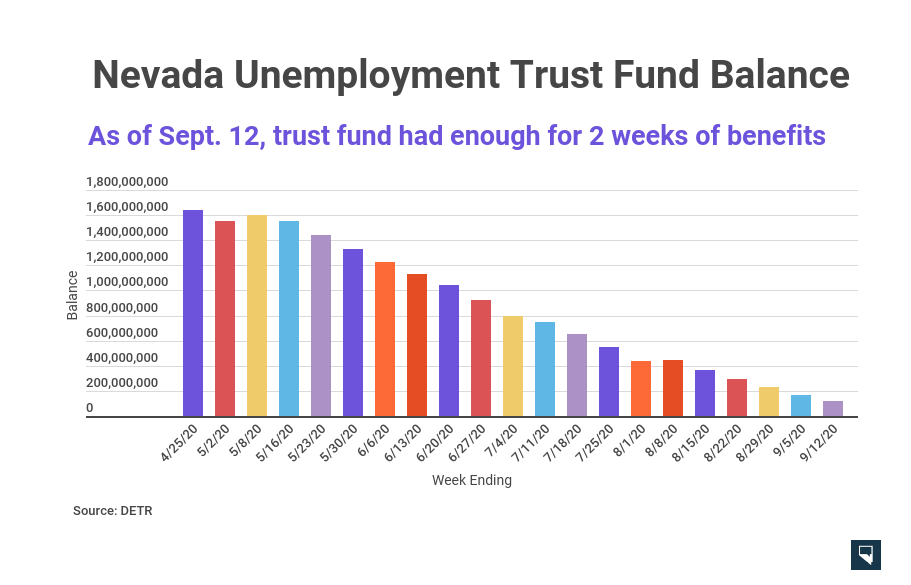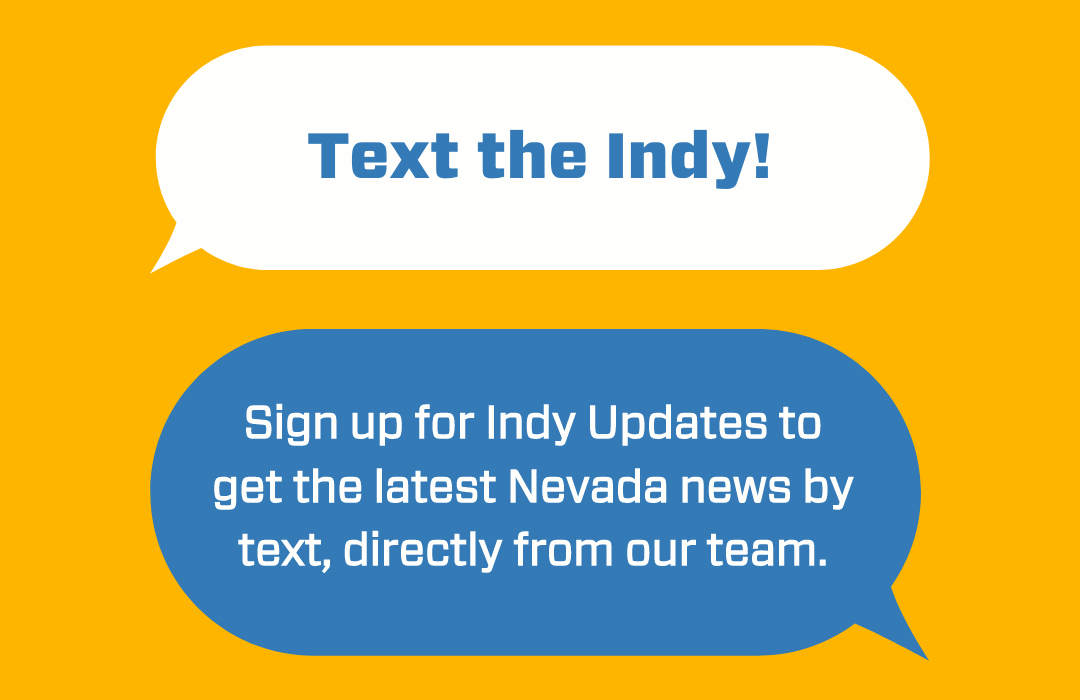 Featured Videos