New fellowship program puts teachers in the driver's seat for policy work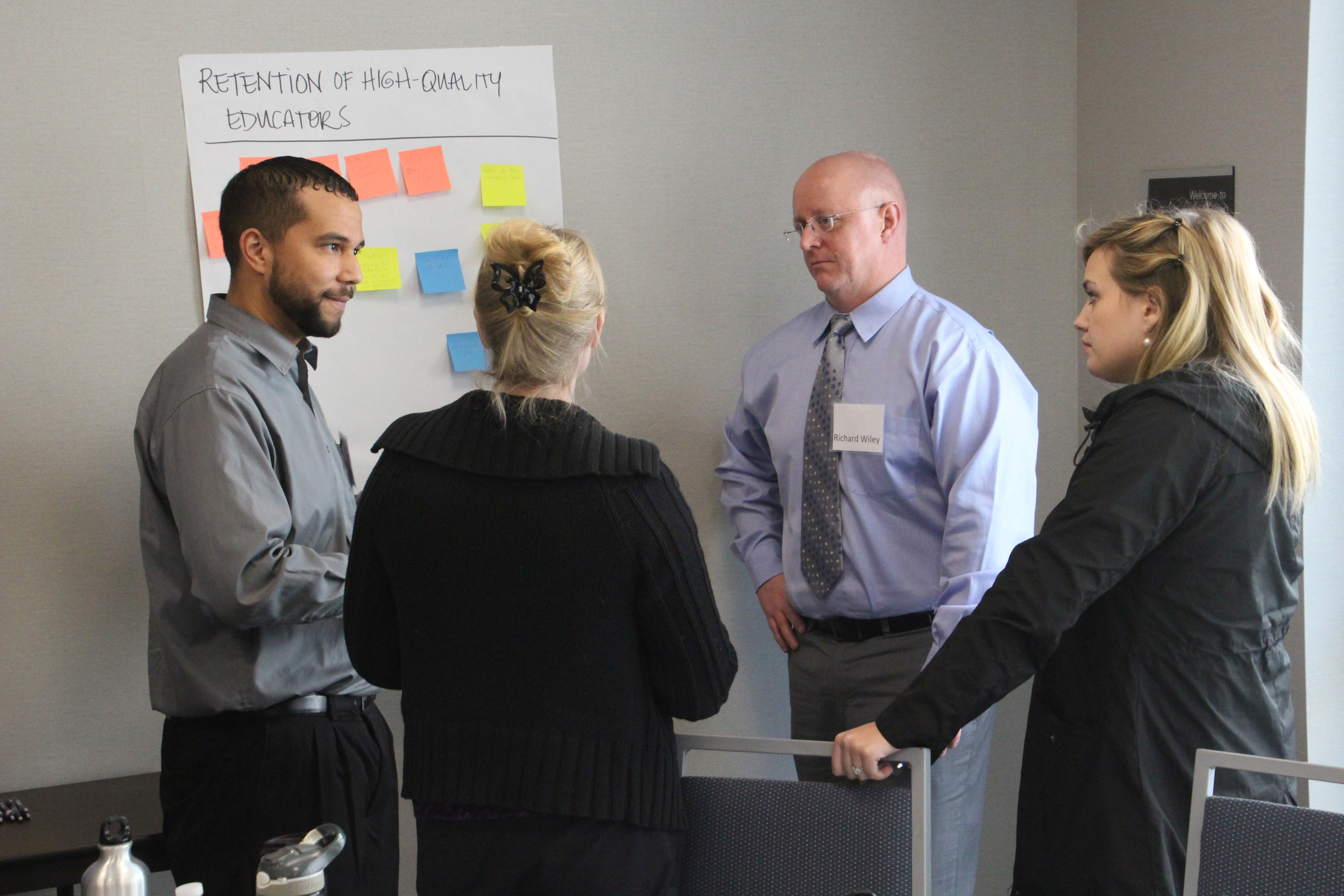 State lawmakers, take note: A new batch of policy wonks — teachers — will be fighting for your ear before and during the 2019 legislative session.
A nonprofit organization called Teach Plus, which aims to elevate educators' voices in the policy-crafting arena, has expanded into Nevada. Twenty state teachers have been selected for an 18-month fellowship program that involves studying topics such as education policy, governance and finance and then developing legislative recommendations.
"The idea behind the organization is that for so long school systems — be it at the state level, the district level or even federally — have gone about putting in policies that seek to address legitimate problems, but, at some point along the line, sort of fail," said Chris Eide, national director of state policy advocacy for Teach Plus.
Bringing teachers to the table and involving them in the policymaking process, he said, could ward off unintended consequences of education-related legislation.
The organization deemed Nevada an ideal state for expansion because of its continued population growth and unique educational challenges. Nevada is trying to become the fastest-improving state in terms of academic achievement, but it has long been beset by poor student performance, funding problems and too few teachers.
"The more we looked at it, the more it seemed like a place where we could actually make something happen in a short amount of time," Eide said.
The organization received applications from 116 teachers in Nevada who were interested in the fellowship. The 20 teachers chosen hail from Clark, Washoe and Elko counties.
Among them is Aaron Grossman, a fifth-grade teacher at Roy Gomm Elementary School in Reno. Grossman said the opportunity sparked his interest partially because there hasn't been an "efficient system" for sharing with lawmakers what's happening at the ground level in schools.
"It's my first experience where we've put stakeholders from all over the system in one place," he said. "... We are all sort of working for the same thing, which is improving student outcomes. This is one opportunity to assist with that."
During their initial meetings in January, the teachers discussed what policy issues they would like to tackle over the coming months. The four topics that emerged:
The state's plan for the Every Student Succeeds Act (ESSA), the federal K-12 education law that replaced the No Child Left Behind Act

School funding, specifically the weighted student funding formula

Retention of highly effective teachers

Equitable access to effective teachers
The policy fellows will research the issues, develop recommendations and "work as hard as they can" to get their ideas into law, Eide said. It's a process that for most teachers might be too daunting or time consuming to pursue — hence the fellowship, which provides the needed support.
"In general, it's hard for teachers to come to the table on policy matters because their primary focus is on their classrooms," he said. "The learning curve for these things is really steep."
The teachers will receive a $1,500 stipend at the completion of the fellowship. The stipends are funded by the Council of Chief State School Officers and Chiefs for Change, but those organization have no say over the policy issues or direction, Eide said.
Teach Plus has offered similar policy fellowships in 11 other states, with a variety of education-related issues explored. For instance, policy fellows in Indiana recently led a charge to bring more affordable housing options for teachers who work in Indianapolis, Eide said.
Dena Durish, Nevada's deputy superintendent of educator effectiveness and family engagement, said Teach Plus meshes well with the state's teacher retention efforts. (The state, however, was not involved in the selection of the policy fellows.)
"This is a cool group of people because they don't have a predetermined agenda," she said. "They're not endorsing a specific candidate. They are looking at what issues are passionate and important to them and how is it they can take that message (to lawmakers)."
Plus, the fellowship may provide the professional challenge sought by teachers who want to remain in the classroom instead of becoming administrators, she said.
The fellowship program isn't the only initiative to bolster teachers' voices. The Nevada Department of Education announced last year the creation of a Teacher Leader in Residence program. The chosen person will lead a team of teachers providing advice and feedback to the state department and serve as a liaison between teachers and education officials, among other duties. The department plans to announce the classroom teacher chosen for that role soon.
"It gives them an opportunity to be leaders," Durish said.
Dawrin Mota, a fifth-grade teacher at Doris Reed Elementary School in Las Vegas, said he's eager to dive into the education policy work as one of the chosen Teach Plus fellows. The experience so far, he said, has made him feel like he's among the "Green Berets" of Nevada's teachers.
"It makes me want to step up my game every single time," he said.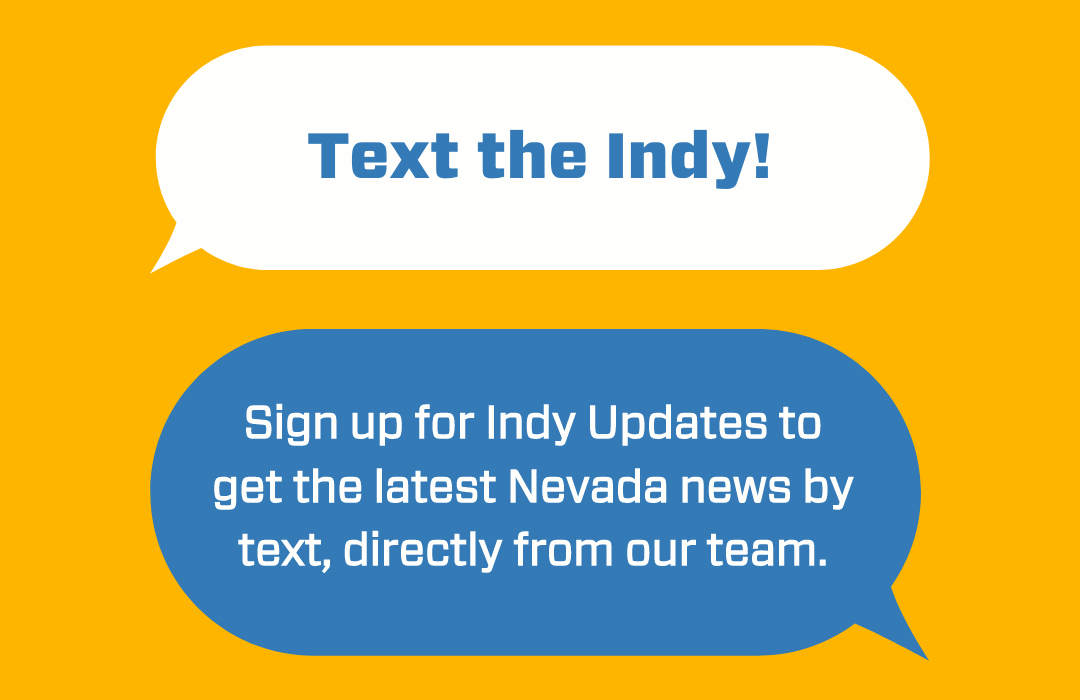 Featured Videos
Comment Policy (updated 4/20/2021): Please keep your comments civil. We reserve the right to delete comments or ban users who engage in personal attacks, use an excess of profanity, make verifiably false statements or are otherwise nasty. Comments that contain links must be approved by admin.