New legislation would ban oil leasing on public land with little to no potential for development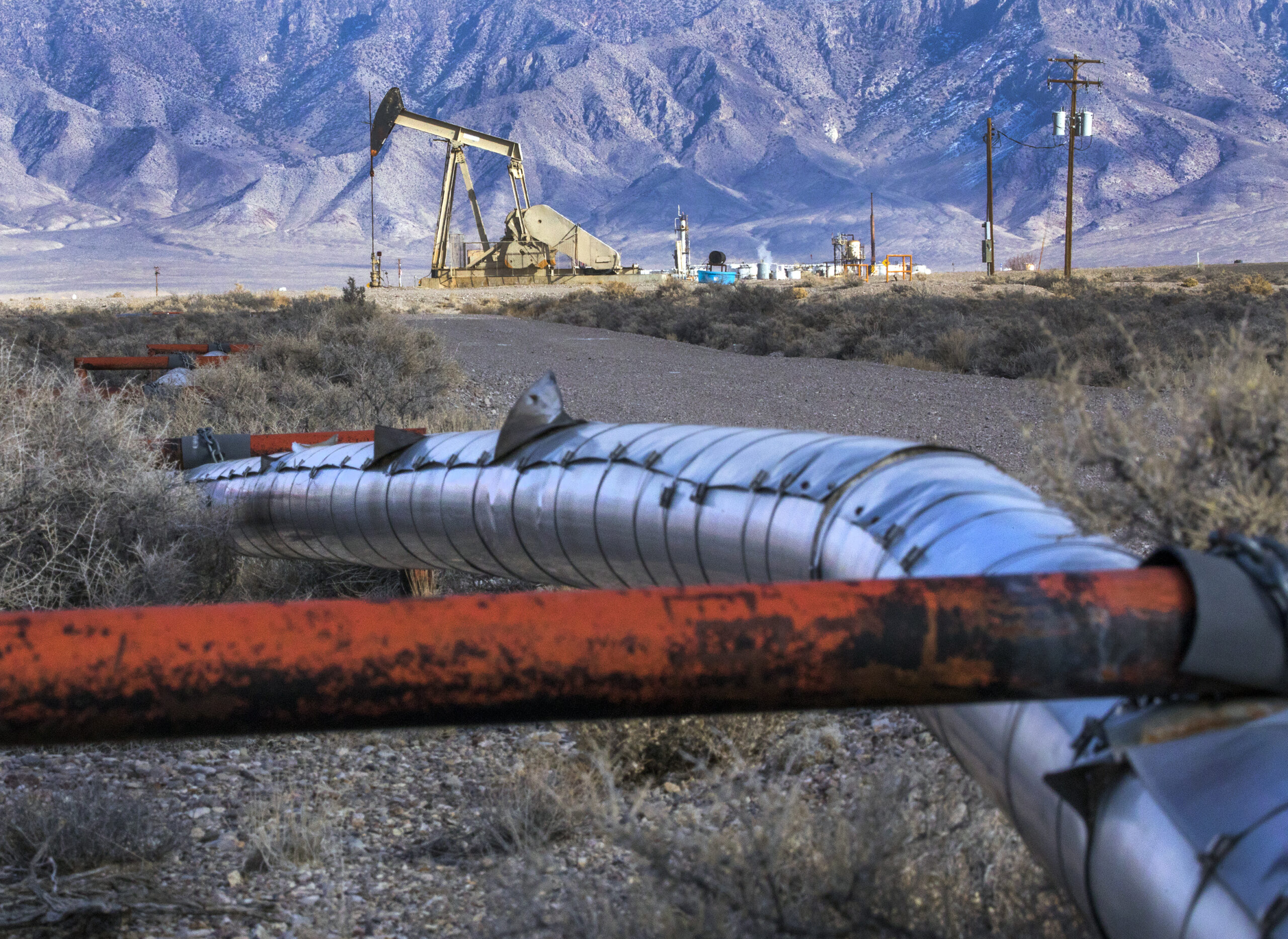 Seeking to address speculative oil leasing, Democratic U.S. Sen. Catherine Cortez Masto introduced legislation Thursday to prohibit land managers from auctioning parcels with little potential for development.
Despite having less oil drilling than other Western states, Nevada has emerged as a case study for critics of the U.S. Bureau of Land Management (BLM) oil leasing program. In Nevada each year, speculators identify millions of acres for oil leasing, but there is little industry demand. The leases are often in places where there are poor geologic conditions and rarely enter production.
Cortez Masto has argued that this results in the BLM, which manages about 67 percent of the land in Nevada, spending time on a program rife with speculation. It also limits how the agency can meet its mission to manage lands for "multiple use," from grazing to conservation.
In an interview, Cortez Masto said her goal was to help the BLM better "manage the land across the West and across this country in a way that is not wasting the taxpayer's dime but is utilizing their resources to the potential that they can be utilized."
The legislation also comes as climate change activists and Democratic presidential candidates have urged a full moratorium on future oil and gas drilling on federal public land in response to climate change.
Cortez Masto's legislation does not go that far. It is geared toward limiting speculation.
Oil and gas leasing on public land occurs across the West. In many cases, federal auctions for oil and gas are competitive, and developers want what the BLM is offering. But speculation has been documented outside of Nevada with some developers obtaining low-cost lease deals. A top oil industry lobbyist has argued Nevada is an outlier with "bad actors" derailing the process.
The legislation proposes a ban on oil and gas leasing on public land where there is zero to low oil potential. Under the bill, a parcel's prospects for development would be determined based on a study known as a Reasonably Foreseeable Development Scenario, crafted with a public comment period.
"If Congress wants to tackle government waste, this is a good place to start," Sharon Buccino, a director of lands for the Natural Resources Defense Council, said in a statement on Thursday. "Leasing lands that have little chance to be productive is a waste of agency time and money — especially when these lands could be used instead for recreation and conservation."
There are several exceptions to the moratorium. It would allow for low potential areas today to be opened to future development, as technology changes. It would also allow for the leasing of low-potential parcels that are adjacent to lands that are actively producing oil and gas.
Multiple government watchdog and environmental groups have endorsed the plan, including the Sierra Club, The Wilderness Society, the National Parks Conservation Association, the Nevada Wildlife Federation, the League of Conservation Voters and Taxpayers for Common Sense.
The narrower moratorium aimed at speculation comes amid a broader debate over whether the federal government should be offering any oil and gas leases that worsen carbon emissions.
Climate change activists said they do not want a partial ban on oil and gas leasing. They want federal legislation to "keep it in the ground," a full moratorium to prevent drilling on public land.
Ainslee Archibald, a Las Vegas-based organizer for the Sunrise Movement, a grassroots organization of young climate change activists, said the legislation was a "good start" but that it "falls dramatically short of what is needed to address the climate crisis."
"By banning oil and gas leasing where there is not much oil and gas, it implicitly states that it is OK...elsewhere," she said. "We should be banning oil and gas leasing across the board."
The Nevada Independent is raising $200,000 by Dec. 31 to support coverage of the 2024 election.
Tax-deductible donations from readers like you fund this critical work.
If you give today,your donation will be matched dollar-for-dollar.
Give + Get Matched
Featured Videos