New parent-led education group wants to increase awareness about school performance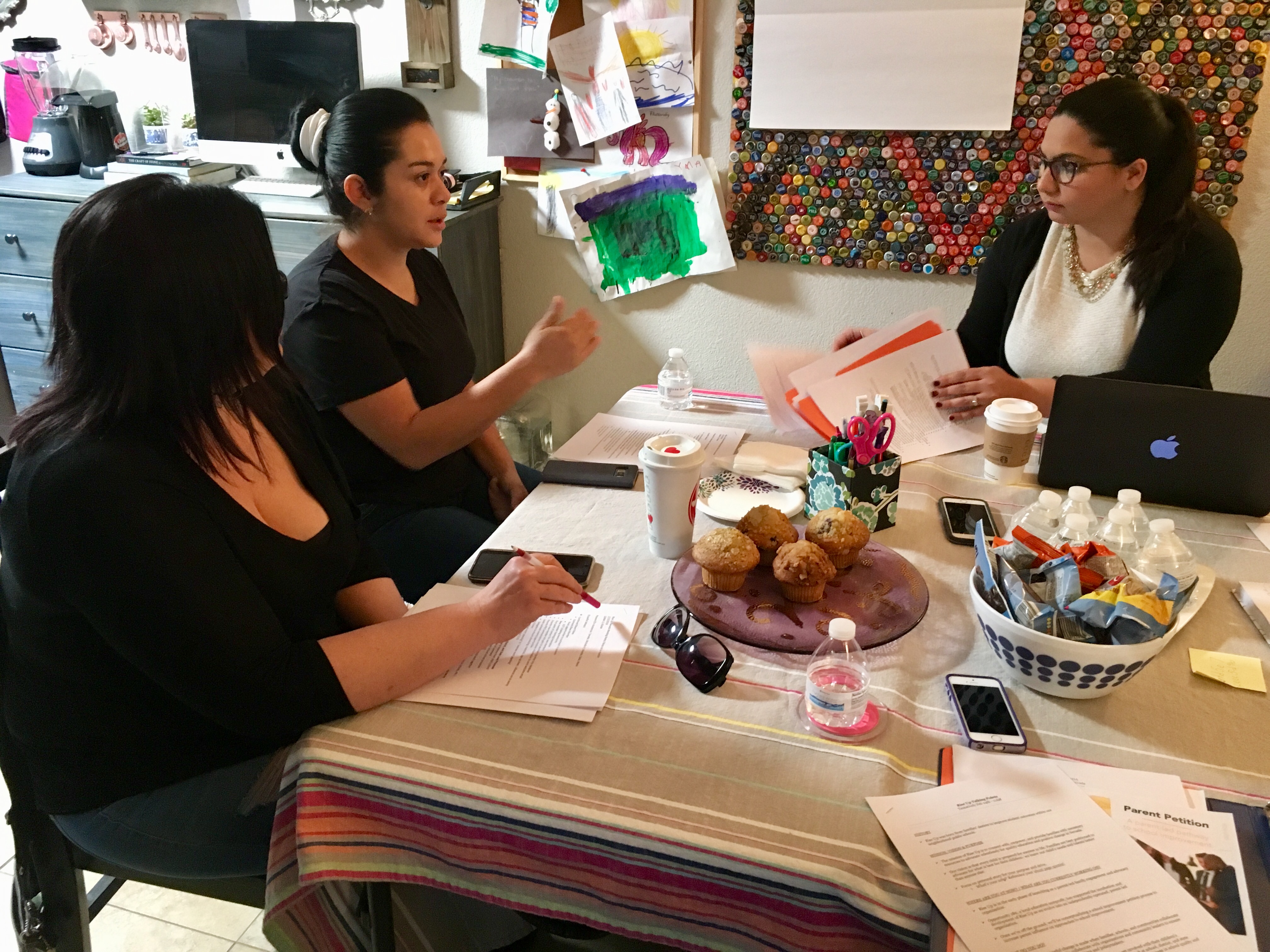 On a recent Saturday morning, a kitchen table in a west Las Vegas neighborhood served as ground zero for a fledgling parent group that wants to fix schools one by one.
Four mothers surrounded the table, filled with muffins and paperwork, as some of their children played elsewhere in the house. They call their tiny — but they hope growing — group RiseUp Nevada. It is dedicated to bolstering parents' voices in the education arena, a tall order in a town where many schools struggle with parent engagement. But these mothers consider information the catalyst for advocacy.
"Parents need to know how their schools are doing," said Monica Love, a RiseUp member and mother of two. "We get report cards home about how our individual child is doing, but we don't get anything to say how our schools are doing."
A few of the mothers met in fall 2016 when the Nevada Department of Education released the list of schools under consideration for inclusion in the controversial Achievement School District, which converts chronically underperforming schools into charters. They were the ones attending community meetings, asking questions and, ultimately, helping state education officials craft parent petitions to lobby for change at individual schools.
For the most part, their children attend different schools — West Prep Academy, Myrtle Tate Elementary, Von Tobel Middle School and Rancho High School, to name a few — but the parents bonded over a common desire to arm themselves with information and effect change.
And so RiseUp Nevada was born. The group is seeking nonprofit status and is forming a blueprint outlining its goals and priorities. In the meantime, it is getting a lift from another local education organization, Opportunity 180, which supports efforts to improve public education and helps recruit public charter schools to Nevada.
"The underlying point is that families know their kids best," said Jana Wilcox Lavin, executive director of Opportunity 180. "We, as the practitioners, all try to put strategies in place to improve outcomes for kids, but parents really need a seat at the table."
The founders envision RiseUp Nevada as a resource bank for parents, providing information about school performance, and an incubator for ideas about how to improve children's experience in school. Simply put, they believe all schools — regardless of their star rankings bestowed on them by the state — have room for improvement.
After all, more than half of Nevada elementary students aren't proficient in math or English language arts, according to statewide testing data.
"Just because it's a (three-star) school doesn't mean my son is meeting his full potential," said Michelle Housdorf, whose son attends Kenny Guinn Middle School.
Watered-down academics is a chief concern among these parents. Maria Bivins, who has four children, said her then-seventh-grade son experienced intellectual boredom after the family moved here from California, where he had been learning geometry. In Las Vegas, the curriculum was much further behind, she said.
"For three years, my son did nothing," Bivins said. "By the time he was in 10th grade, he had lost complete interest in school."
Changing classroom or school environments when problems arise, however, takes persistence and patience, Bivins said. She and her husband have attended school board meetings and confronted principals to make their voices heard.
The parent empowerment idea isn't new. It's a key aspect of the Clark County School District's state-mandated reorganization, which created school organizational teams made up of parents, staff and students to guide decision-making at their sites.
But the RiseUp members said the so-called SOTs don't have the capacity to solve every problem, hence the need for parents to be their own children's advocates. The SOTs are only advisory groups. Principals ultimately make the final decisions.
"Sometimes in order to get somebody to move, you have to chase them with a hatchet," Bivins said, drawing laughter from her fellow group members. "It's sad, but something has to be done. These are my children. I don't think they are going to be ready to compete worldwide or nationwide for jobs, and that's scary."
The RiseUp founders already have met with another parent-advocacy organization, HOPE for Nevada, which focuses heavily on education policy at the state level.
HOPE's vice president, Caryne Shea, said her organization welcomes another parent group to the conversation. The ground-level focus of RiseUp, she said, stands to complement what HOPE does at the state level. In other words, it's a strength-in-numbers mindset: If more parents get involved, the pressure to improve education will increase, benefiting more students in the end.
"We were very inspired just to see other parents are really delving below the surface and asking for high expectations for kids," she said.
Still, RiseUp members aren't promising any overnight miracles. They're just hoping to outgrow their kitchen table command center soon.
"It's just going to be a slow process of getting out there and talking to people," Love said.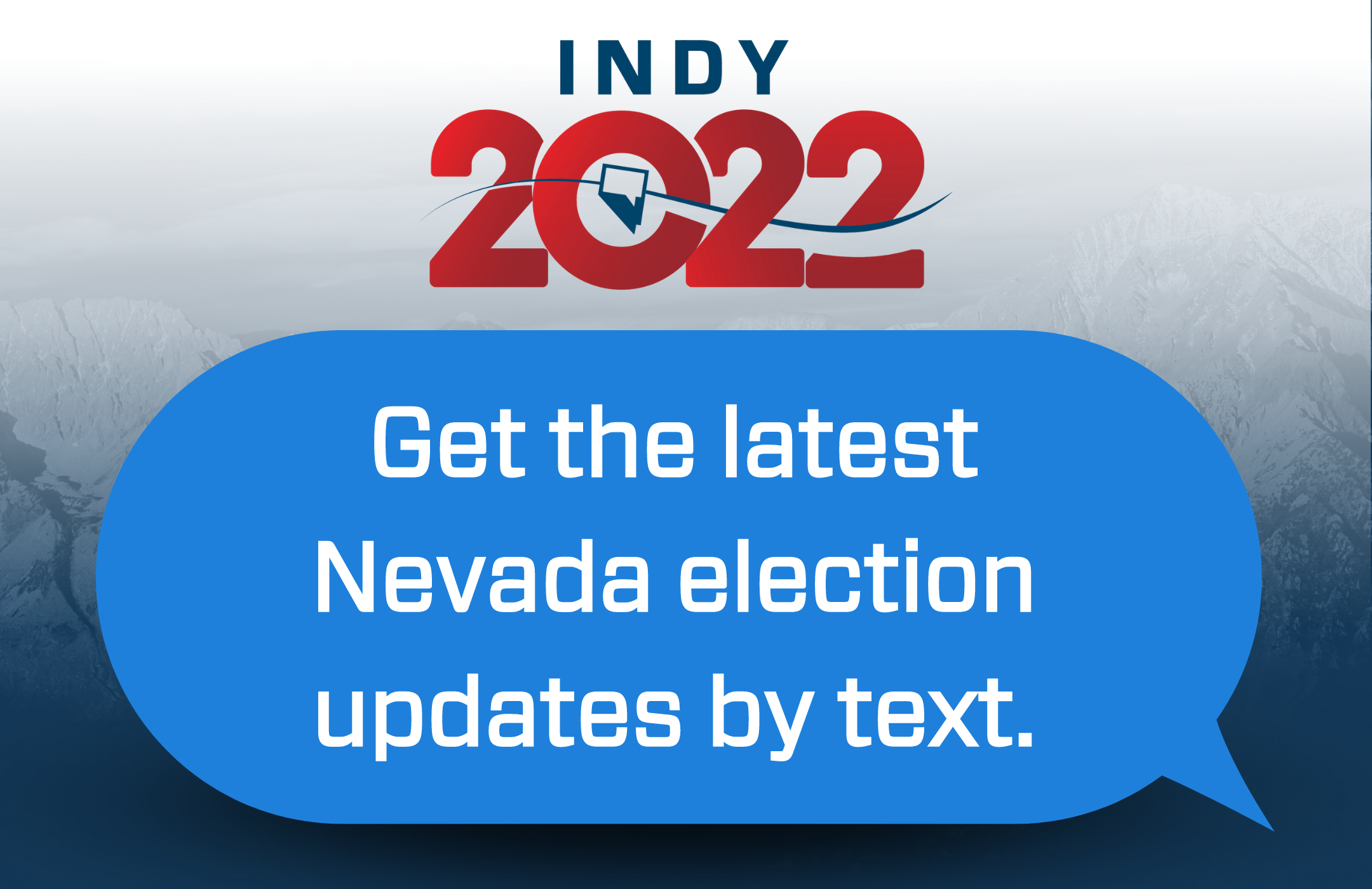 Featured Videos
Comment Policy (updated 4/20/2021): Please keep your comments civil. We reserve the right to delete comments or ban users who engage in personal attacks, use an excess of profanity, make verifiably false statements or are otherwise nasty. Comments that contain links must be approved by admin.