New Trump administration rules could worsen access to family planning services in rural, urban Nevada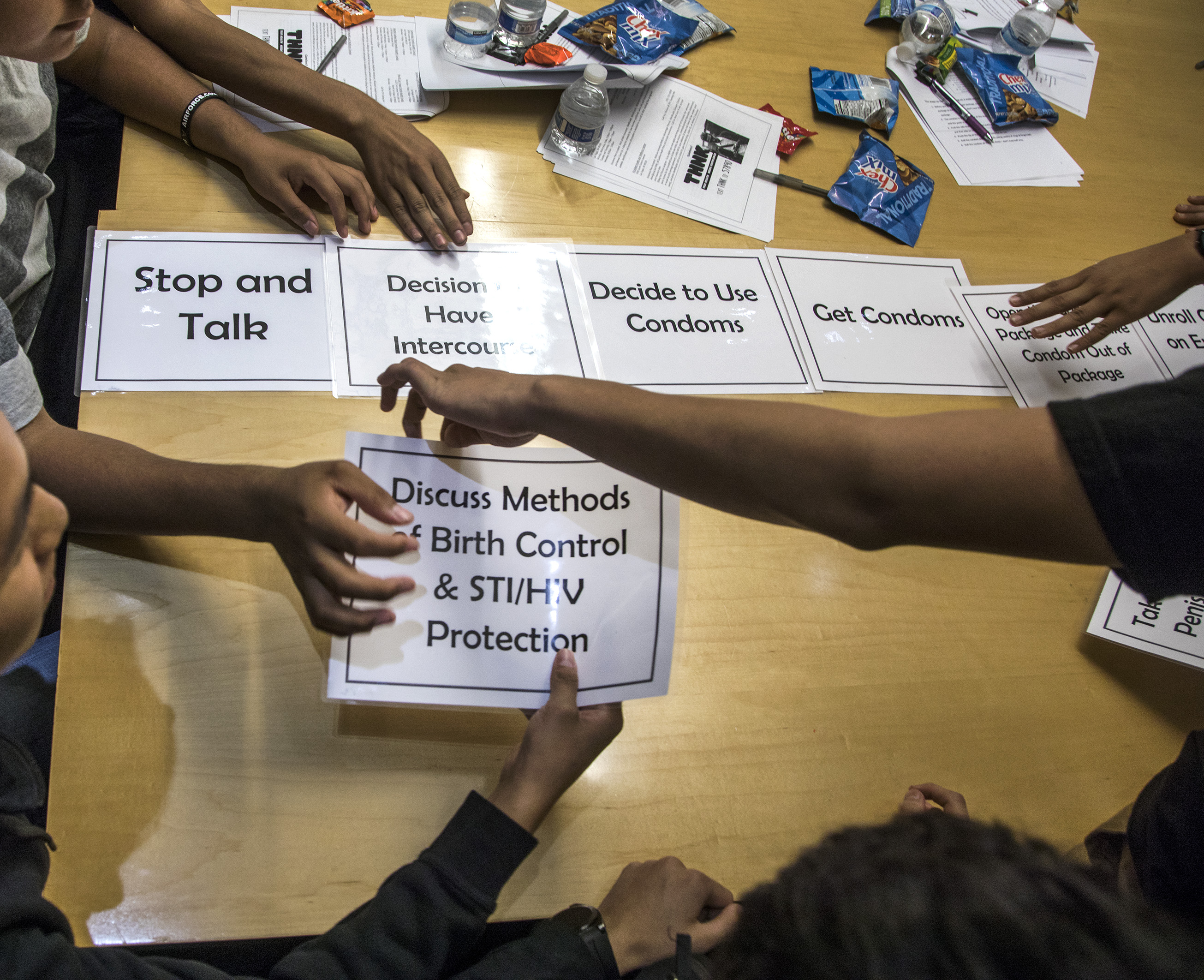 Family planning providers are grappling with new Trump administration rules that some say will prevent Nevadans from obtaining timely access to care and limit the ability of clinics to provide other services to pregnant women. 
The new rules, released by the U.S. Department of Health and Human Services in February, bar recipients of federal Title X family planning dollars from providing abortion services or referring patients to them except in the case of rape, incest or medical necessity. Recipients of Title X dollars in Nevada, which include the state, county health districts and federally qualified health centers, were required to come into compliance with the new rules by Monday.
Some states have or are preparing to back out of the Title X program because of the rule change, including Illinois, Maryland, Vermont, Washington, Maine and New Jersey. But Nevada, which has lagged in providing family planning services even under existing funding levels and appropriated $6 million to bolster access in the last legislative session, has made no moves to follow suit, though it is challenging the gag rule in court.
Under the rule changes, pregnancy counseling must be provided to a patient by a doctor or other advanced practitioner, such as an advanced practice registered nurse (APRN), meaning that registered nurses across the state — who were primarily responsible for that work — will no longer be able to provide that counseling. Some family planning providers have voiced concerns about whether their advanced practitioners on staff will be able to handle the increased demand.
For instance, the state of Nevada is the primary provider of family planning services to residents in rural portions of the state and funds those services through Title X. But most of those nurses serving in rural Nevada — communities including Dayton, Fernley, Silver Springs, Yerington, Fallon, Hawthorne, Lovelock, Winnemucca, Ely, Panaca, Pahrump and Tonopah — are registered nurses, not advanced practitioners. Under the new rules, those registered nurses will only be able to perform pregnancy tests and will have to refer patients to an APRN, who may be hundreds of miles away, for any pregnancy counseling.
"The issue with us is there are not a lot of practitioners, and a lot of times our nurses are the only medical providers out in the rural areas we serve," said Tammy Ritter, the state's community health nursing supervisor. "They're getting delays in getting access to providers."
Ritter said that the new rule is causing a backlog because the state only employs two APRNs, a full-time provider in Tonopah and a part-time contract provider who travels between Dayton, Fernley, Yerington and Fallon. That means that anyone wanting pregnancy counseling — including the risks, benefits and medical implications of their options — now either has to wait until an APRN travels to their town or schedule a phone call with them. But Ritter said that the state's APRNs are already overburdened as is.
"My one APRN that is based in Tonopah is getting slammed," Ritter said.
And, even then, advanced practitioners are much more limited in the information they can share with patients under the new Title X rules. For instance, they can hand out a list of pregnancy resources in the community that can include abortion providers but cannot specify which ones those are even if a patient comes in expressly asking to be referred to abortion services.
Lisa Lottritz, community and clinical health services director at the Washoe County Health District, said that providers have been so worried about running afoul of the new rules and jeopardizing the Title X funding that the county has written a script for them to follow.
"Their big worry is that they don't want to do anything wrong. 'I don't want to get us in trouble. Can I really still counsel?" she said. "Having a script for them is just something to get them started with the conversation."
The health district has, in general, had to make fewer changes to its protocol because it already had its APRNs provide pregnancy counseling to patients. However, it has informed its providers that they can no longer directly refer patients to the abortion provider in town, West End Women's Medical Group clinic in Reno, and must instead provide patients the generic list of pregnancy resources, which includes the clinic as well as prenatal care, primary care, pregnancy care, social services and adoption resources.
The Southern Nevada Health District has had to change its policy at its two clinics, too. Similar to the state's protocol, the health district's registered nurses previously provided pregnancy counseling to patients. Now, patients will be directed to return to the waiting room for a gap in the APRN's schedule to receive that counseling.
"One of our fears is that they just may opt to leave without being able to have that discussion about what their options are," said Victoria Volz, community health nurse manager for the health district.
Volz said that each of the two clinics has an APRN but that they are often back to back with a full schedule of their own clients often for procedures that can only be performed by an advanced practitioner, such as Pap smears or the insertion of an IUD.
"The provider will see her, but she's waiting between appointments and we have any number of patients coming in during the day," Volz said. "So it becomes a very lengthy wait to speak to the provider to ask, this is how I want to proceed with my pregnancy, what should I do, or where do I go?"
Another issue that some Title X recipients have identified is that the new rules no longer allow family planning dollars to be used after a pregnancy test comes back positive. That means that clinics are looking to alternate funding streams to continue to provide basic pregnancy care, such as giving a woman a supply of prenatal vitamins to help her out until she can get in to see an obstetrician.
Volz called it a "big impediment" for women.
"If a woman has a positive pregnancy test we talk to her about maintaining a healthy pregnancy, yes, she needs to see a prenatal provider, but until you get in to see somebody you should be taking a vitamin with folic acid," she said. "Now with this rule, services stop the minute you become pregnant. Title X is all about pregnancy prevention so as soon as you're pregnant the services stop so we won't be able to provide the degree of education that we had been up until the other day."
But not all Title X recipients are anticipating significant changes to their operations. Staff at Nevada Health Centers, a federally qualified health center, said that their Title X clinics in Elko and Carson City do not provide referrals for abortions nor do their materials suggest where can individual can obtain one.
"We aren't seeing or anticipating any changes to the status quo," Josh Charlebois, director of organizational development for the health centers, said in an email.
Another group that doesn't anticipate any changes to their operations in Nevada: Planned Parenthood. None of the organization's Nevada clinics receive Title X dollars, meaning that their operations are unaffected by Planned Parenthood's Monday announcement that all of their affiliated clinics are pulling out of the Title X program. But advocates in Nevada remain concerned about the overall impact of the rule changes on the ability of other family planning providers to refer out to Planned Parenthood clinics.
"A lot of the safety net providers in the state work together… We have more capacity to see people sooner and a lot of patients prefer to come to Planned Parenthood for their reproductive health care because it's confidential, nonjudgmental, all those sorts of things," said Elisa Cafferata, a Planned Parenthood lobbyist in Nevada. "So even though the dollars aren't specifically going to be impacted, the safety net for Nevada patients will be impacted."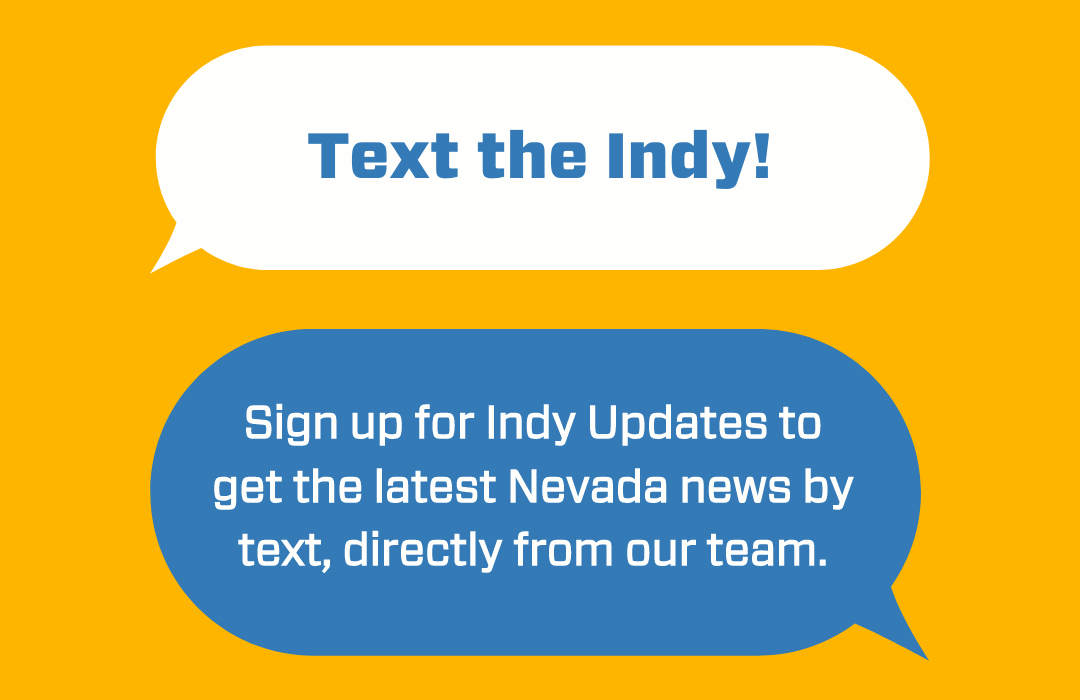 Featured Videos