No-Camping Zone: Are city, Metro heading for endless homeless roundup?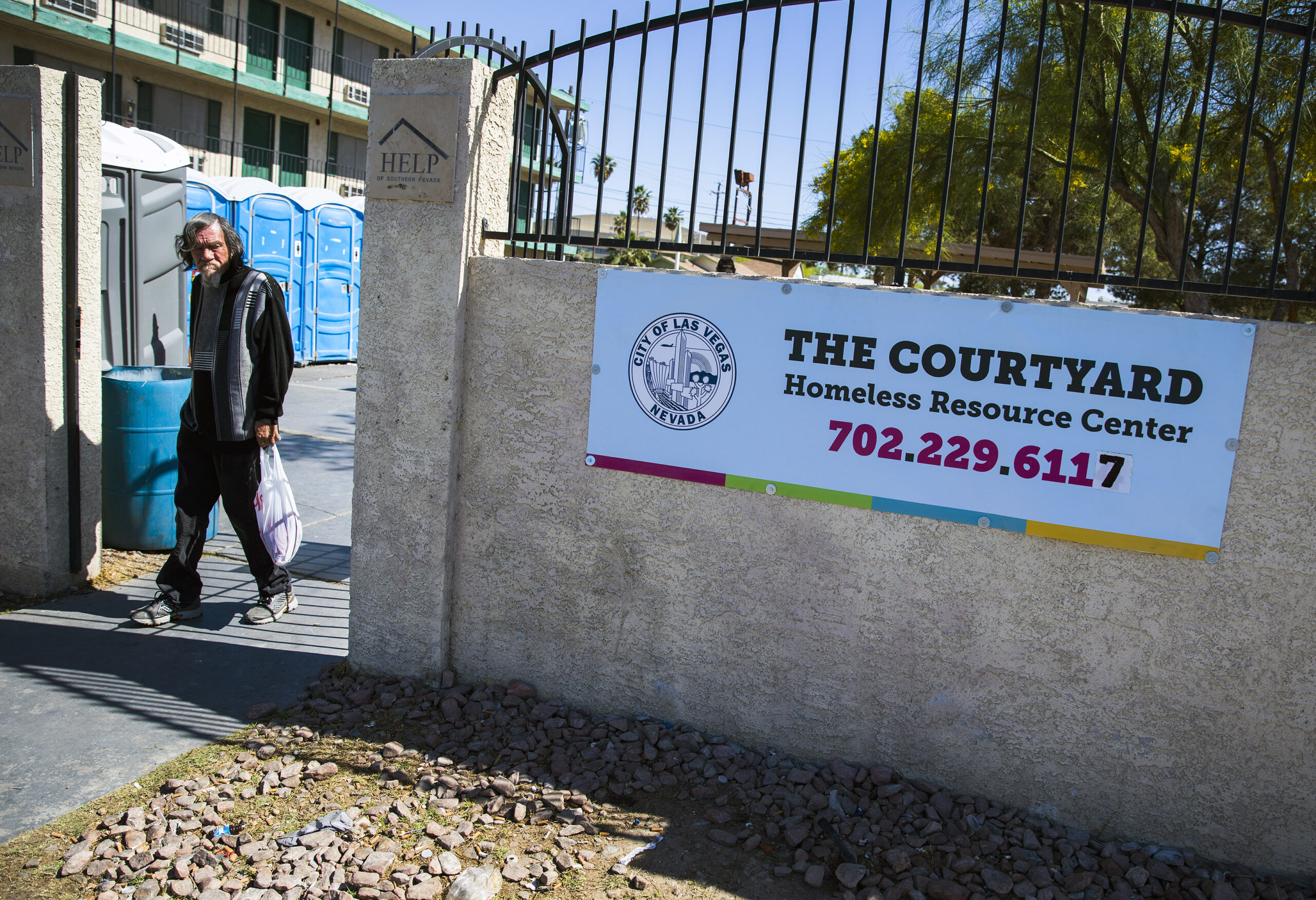 Listen awhile to advocates for a new city ordinance that's meant to move street-camping homeless from sidewalks and trash-strewn lots into shelter, and you can almost imagine a kinder, gentler Las Vegas.
That's a Las Vegas where there are enough beds for the down-and-out no matter their condition, one that has a continuum of care that's more than a turnstile. It's a place that communicates and delivers services with a level of coordination that makes a prima ballerina appear bow-legged.
It's a place that, as you might have guessed, doesn't now exist.
Already slammed by homeless advocates as a half-clever attempt to clear the streets of the downtrodden with political expediency disguised as compassion, the city's effort to usher in a new approach to treating its undeniable homeless crisis is set for a hearing by the City Council on Wednesday.
Despite some vocal opposition that has included drive-by support from Democratic Party candidates including former Housing Secretary and San Antonio Mayor Julian Castro and Massachusetts Sen. Elizabeth Warren, short of a late development or group defection it's hard to see it not passing a council and mayor whose offices regularly receive complaints from homeowners and business operators -- especially those in the downtown corridor where the challenges are impossible to miss.
In response to criticism from the ACLU and an array of activists, the city has gone up with its own views of the social issues and legal concerns on its Proposed Homeless Ordinance page. Among the highlights and painful reminders: Affected homeowners not only fear finding human excrement in their front yards, but they believe "homeless street populations" make their neighborhoods less safe and devalue their properties up to 15 percent; in addition, 83 percent of downtown business owners support the ordinance. That's not surprising considering their livelihoods are affected by people sleeping on their doorsteps.
As the city sees it, street-camping ban and roundup are meant to "help direct" those in need to the Courtyard Homeless Resource Center and other nonprofits that offer services ranging from a cot to alcohol rehabilitation. Cops are good at directing traffic, but herding cats is child's play next to ushering a homeless population the size of a small town.
Over the course of the year, Clark County reports 14,000 people experience homelessness at some point with 5,500 on the street on a given day. Just 2,000 beds are available.
But not even the city's best PR effort tries to downplay the obvious: By its count, more than 6,500 people, including families, float through the year without permanent affordable housing. Two of every three homeless people sleep out for reasons that include drug addiction, mental illness, a lack of transportation, and a fear for the safety of themselves and their meager belongings. Some refuse to go because they won't separate from a partner; others would rather sleep in a drainage ditch than give up a pet. (City staff considers the county's downward adjustment of the homeless population, still among the highest per capital in the nation, due more to a change in the census metrics than an actual reduction in numbers on the street.)
In City Attorney Brad Jerbic's 27 years on the job, the homeless issue in all its complexities has been the most confounding problem that's crossed his desk. And, remember, Jerbic has managed to march through the first Goodman era and the dizzying moves of developers Billy Walters and Yohan Lowie. They were pussycats by comparison.
Earlier this year, the 9th U.S. Circuit Court of Appeals issued a sweeping ruling against the city of Boise, Idaho's homeless camping ban, determining that it criminalized homelessness and constituted cruel and unusual punishment. Boise is seeking a reversal by the U.S. Supreme Court.
Jerbic argues the Las Vegas ordinance proposal differs in important ways. It doesn't outlaw all public camping, but prohibits it in certain areas. It gives those in prohibited areas the option of entering a shelter or moving elsewhere.
"I know what we're doing, and we're not doing what Boise did," Jerbic said. "It has been called a complete citywide ban. It's not. We limit the ban to places. Boise didn't. ... If adopted, you have a right to sleep someplace if there's no shelter. We know that that alternative is a public sidewalk. You just don't get to pick the sidewalk."
A legal challenge is to be expected, but Jerbic admits there may be real challenges in coordinating communication between the courtyard and other facilities with Metro officers and the city's own homelessness field workers. Metro has experience dealing with homeless issues. Although Mayor Carolyn Goodman has called for a roll-out of the ordinance by mid-November, it's possible the enforcement will be delayed until February.
Even if it's successful, there's another problem, one that plagues local governments on this issue: The city would be chipping away at a regional problem. Without an accelerated countywide approach, any success figures will be short-lived.
And no one in authority speaks with confidence about substantively addressing the rampant mental health issues on the street.
Removing the homeless from the sidewalk is one thing; addressing the heart-breaking and costly issues of the human condition is quite another.
John L. Smith is an author and longtime columnist. He was born in Henderson and his family's Nevada roots go back to 1881. His stories have appeared in Time, Readers Digest, The Daily Beast, Reuters, Ruralite and Desert Companion, among others. He also offers weekly commentary on Nevada Public Radio station KNPR. His newest book—a biography of iconic Nevada civil rights and political leader, Joe Neal—"Westside Slugger: Joe Neal's Lifelong Fight for Social Justice" is published by University of Nevada Press and is available at Amazon.com. Contact him at [email protected]. On Twitter: @jlnevadasmith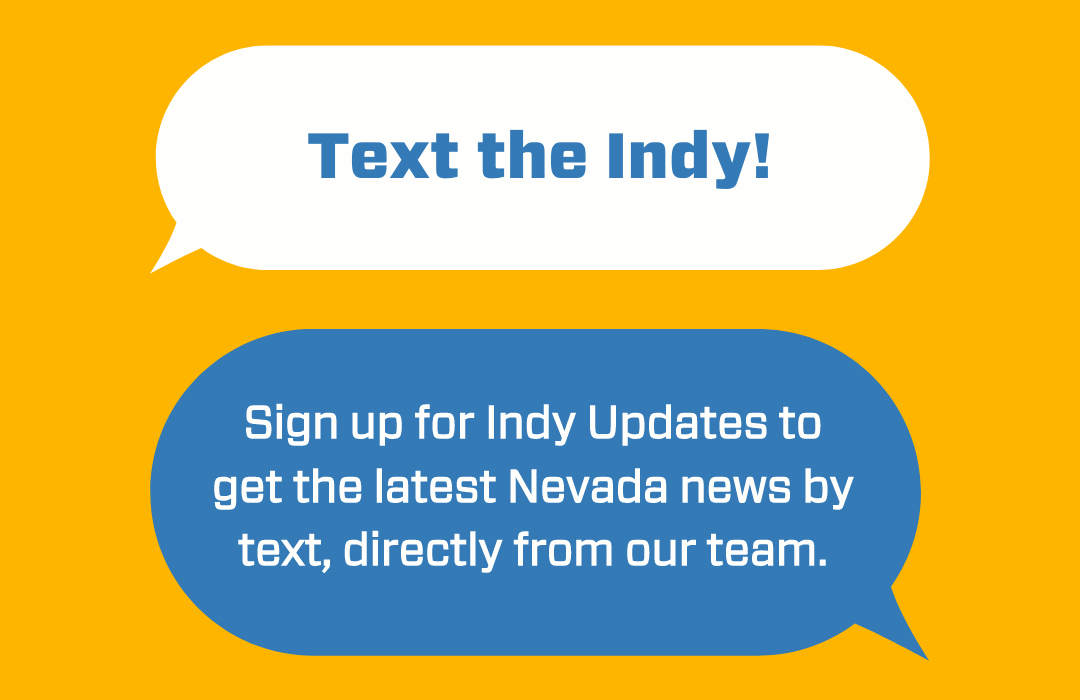 Featured Videos