North Las Vegas plans vote to fire city manager; city claims she raised salary without council approval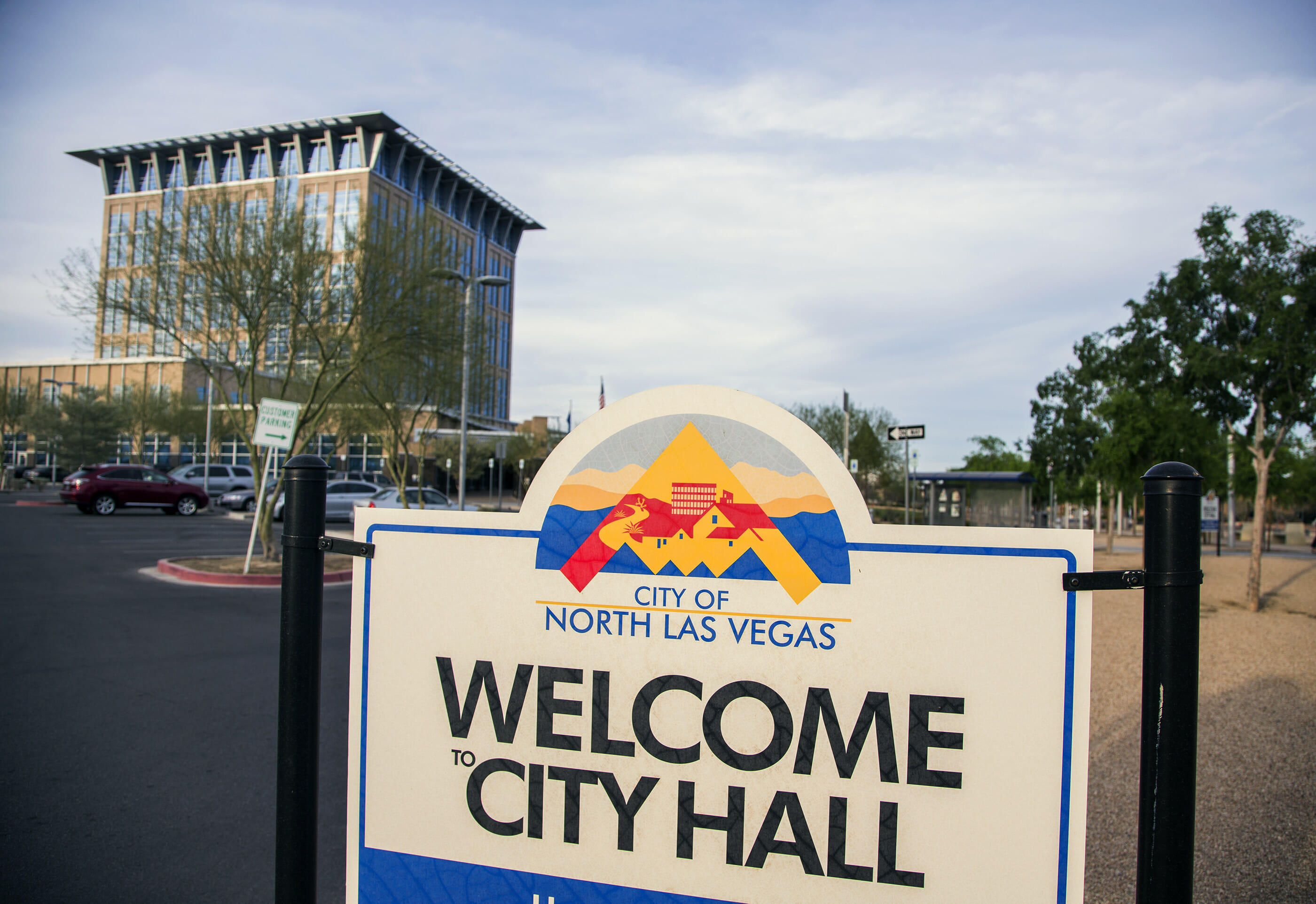 North Las Vegas city council members are planning a vote to fire their defrocked manager, nearly a month after she stepped away from city government amid a power struggle with a close ally of Mayor John Lee.
According to a copy of the meeting agenda posted Thursday night, the council is planning to hold a vote on terminating City Manager Qiong Liu with cause, and accuse her of directing her staff to retroactively approve a salary increase for herself without the knowledge or approval of the council.
"We are saddened and disappointed by the facts that have recently emerged," city spokeswoman Delen Goldberg said in a statement. "Upon learning this information, and in response to the findings of internal and outside investigations, our City Council acted swiftly and decisively to initiate proceedings to suspend Dr. Liu and remove her from office. We remain focused and committed to protecting taxpayer dollars and upholding the integrity of our great city."
Liu called the scheduled vote an effort by Lee and acting City Manager Ryann Juden a last-minute effort to derail a separation agreement between her and the city.
Liu fired Juden earlier in January citing "wide-spread fear and damage he has brought to the organization," but a day later rescinded the strongly worded memo and reinstated Juden while announcing her retirement effective Feb. 9. The council appointed Juden as acting city manager later that month in a unanimous vote.
"I just think it's a cheap shot," Liu said in an interview. "I'm shocked at how cheap they can get or how dirty they can play."
In a draft resolution, the council says it discovered Liu had directed city staff to process a form giving her a retroactive pay raise for her first year of employment, between 2014 and 2015.
"The City Manager provided the memorandum to staff to make it appear as though she had given the City Council notice of her actions, and to make it appear as though she had the City Council's consent to process the payment," the resolution states. "Whereas, in fact, she had not provided the memorandum to City Council. Nor did she in any way give City Council notice she was going to unilaterally process the payment."
City council members in 2016 approved increasing Liu's pay by $30,000, but an email from city Clerk Catherine Raynor provided by the city seemed to suggest that the pay increase would only apply going forward, and that the council hadn't clearly motioned to have the retroactive pay increase go into effect.
Liu then sent an email to city staff on Jan. 4 to process a paper that would allow her to retroactively bump up her pay during her first year on the job, and authored a memorandum to the city's human resources director, the mayor and city council members outlining the "administrative error" and why she was moving forward with the retroactive increase. The city resolution claims the memorandum was never sent to council members, and that Liu acted "retroactively."
Liu said the oversight was a mistake that she missed because her paycheck was directly deposited, and that fixing it should have been an administrative fix that would have fallen under her jurisdiction. She said the memorandum was in the process of being sent on Jan. 4, but that she was pulled out of it by Lee, who verbally asked her to resign.
"I was not trying to sneak this under anybody's radar or anything," she said. "This line had been in discussion since October."
The resolution also claims Liu directed IT staff to not let the City Attorney access her emails or electronic files unless the city council took formal action to allow them to do that. It also contains an email sent by Liu on Jan. 9 — the day Juden was fired — with a request to city IT staff to inform her of any requests by the city attorney to access her email prior to proceeding with a records request.
Liu said the email was taken out of context, and was meant to prevent other city employees from looking at her personal files without going through the proper channels.
"I don't know what they're thinking," she said. "It's totally illogical to me. At the end of the day, I don't have anything to hide."
Liu's contract states that "termination" of her employment can occur if a majority of City Council members "vote to terminate Employee at a duly authorized public meeting."
According to her contract, Liu can be terminated from her position with and without cause, and the contract lays out several conditions for "for cause" termination.
"Conviction of embezzlement, misappropriation or theft" in performance of city duties

"Conviction of any felony or conviction of a crime of moral turpitude" or plea deal for a similar offense

Possessing, manufacturing, distributing or dispensing illegal drugs

Being under the influence of alcohol during working hours or on city property or in a city vehicle

"Intentional breach of this Agreement."
If terminated for cause, Liu's contract entitles her to 100 percent of her accrued annual, sick and holiday pay, but no additional benefits or salary.
But if she is terminated without cause, her contract requires that the city pay her a lump sum equal to 12 months of salary and benefits, as well as any accrued time off, 12 months of payments to the state's pension system and 12 months of health insurance.
north las vegas resolution by Riley Snyder on Scribd
Comment Policy (updated 4/20/2021): Please keep your comments civil. We reserve the right to delete comments or ban users who engage in personal attacks, use an excess of profanity, make verifiably false statements or are otherwise nasty. Comments that contain links must be approved by admin.