Northern Nevada gaming 'pillar' John Ascuaga dies at age 96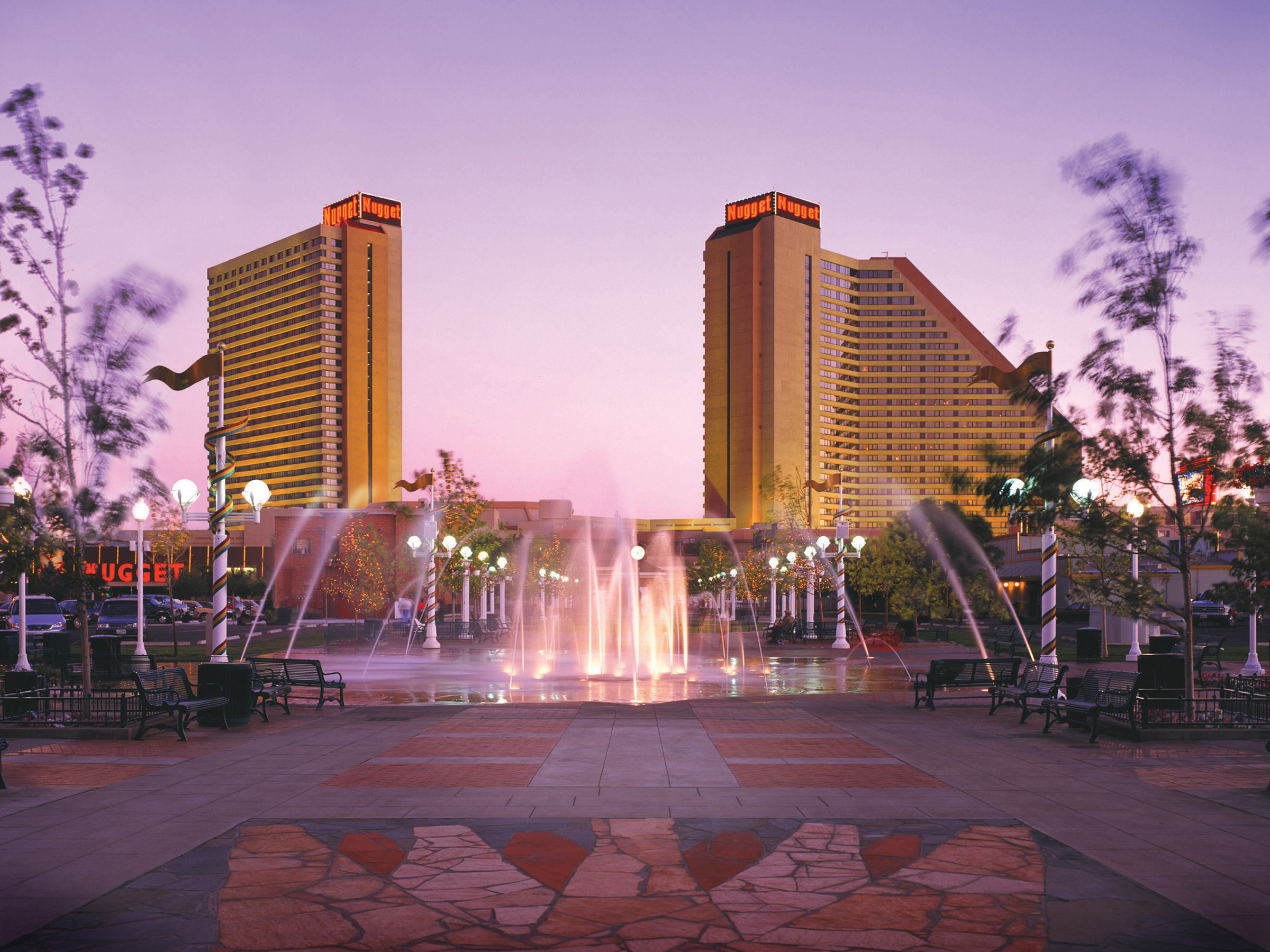 Northern Nevada casino owner John Ascuaga didn't let the expansion of Interstate 80 get in the way of growth plans for his Nugget Casino in downtown Sparks during the 1970s.
He just built the casino under the major thoroughfare that connects Northern Nevada with Northern California. Pillars that support the freeway were incorporated into the Nugget's casino area.
Ascuaga, who died Monday at age 96, was himself remembered by Reno-based gaming analyst Ken Adams as "a pillar" of Northern Nevada's gaming community.
"Nothing in Northern Nevada gaming happened without John being involved," Adams said. "John was always supportive of the community and the driving force for anything that happened east of Reno, but also anything in Reno as well."
Adams credited Ascuaga with bringing numerous entertainment events into Sparks, such as Reno's "Hot August Nights."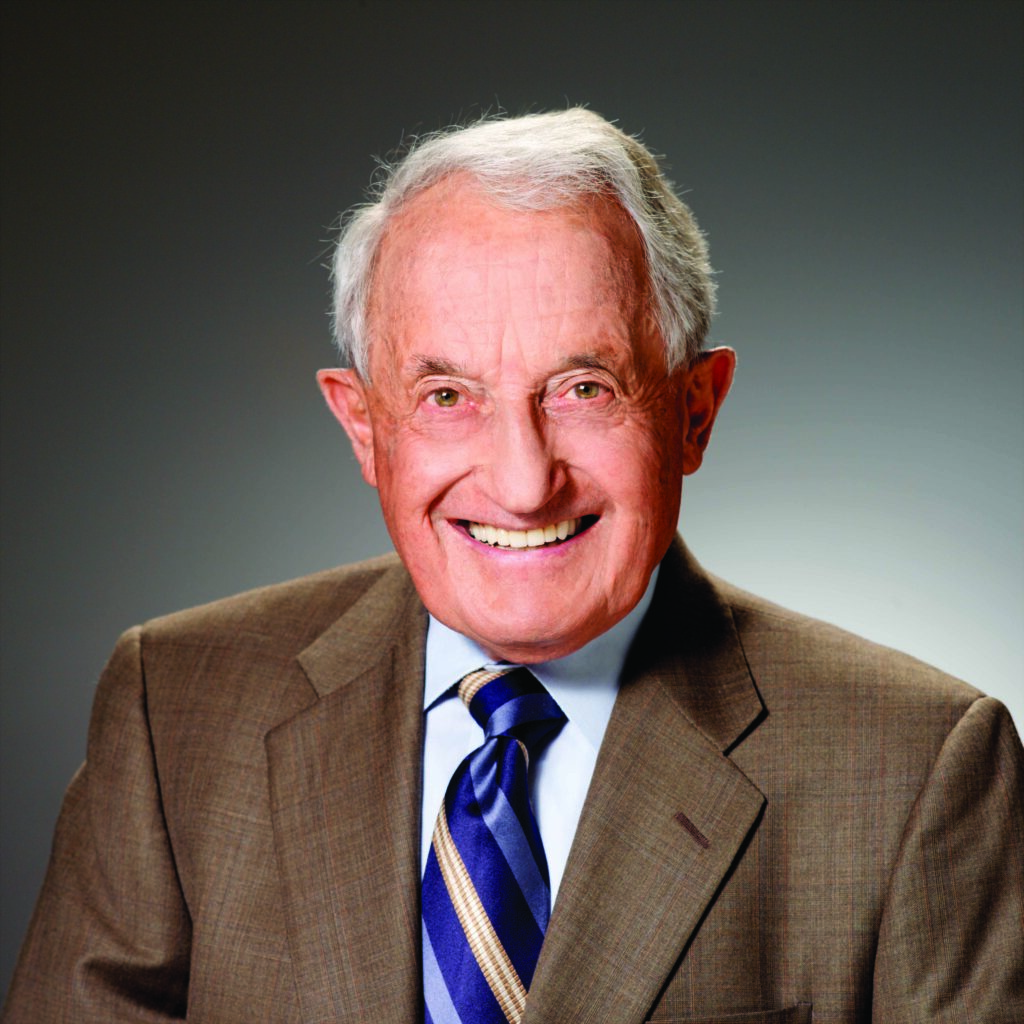 Ascuaga acquired the beginnings of what became the 1,382-room John Ascuaga's Nugget in 1960 for $3.775 million. The property was a 60-seat coffee shop with a few slot machines, owned by Dick Graves, an Idaho hotel builder who is credited with developing the small Nugget casinos in Reno, Carson City and Yerington.
Ascuaga, who worked for Graves as a cook upon moving to Northern Nevada from Idaho, acquired the casino out of cash flow, according to Adams.
"Dick also owned the Sparks Nugget. We built it together," Ascuaga recalled in a 2017 interview with Nevada Magazine. "I remember we'd walk on B Street, which is now Victorian Avenue, and Dick was 6 feet 5 inches tall and I was 5 foot 4 inches…we were quite the couple."
He expanded the property into one of Northern Nevada's largest casinos, with a 75,000-square-foot gaming floor, 110,000 square feet of meeting space, nine restaurants, a 700-seat showroom and other amenities. John's Oyster Bar remains one of the Nugget's signature restaurants.
Part of the growth was negotiated with federal and state highway departments for a long-term lease utilizing the land under I-80 for expanding the Nugget.
"John was one of those hands-on casino operators who knew all his customers and employees," Adams said.
After he retired, his daughter Michonne Ascuaga served as the property's CEO, and her brother, Stephen Ascuaga, was chief operating officer.
The Ascuaga family sold the property in 2013 to an investment group, which subsequently sold the property in 2016 to Las Vegas-based Marnell Gaming. The company has since upgraded and expanded the property, including the addition of an outdoor events center.
"We are truly saddened to hear of John Ascuaga's passing and our heartfelt sympathy goes out to his family and all the members of the community who knew him and benefitted from his impact," Marnell Gaming CEO Anthony Marnell III said in a statement. "John was not only an icon in Northern Nevada and throughout the region, he was also one of the true pioneers in Nevada gaming and helped shape the direction of the entire state."
Marnell called Ascuaga "a tireless community philanthropist who gave generously to graduates throughout Northern Nevada through the Nugget Scholarship Program."
Ascuaga also partnered with St. Vincent's Dining Room to feed the homeless every Thanksgiving and Christmas, and supported charities and fundraising events in Nevada and across several western states.
In a statement, Gov. Steve Sisolak said Ascuaga turned the Nugget into "a family-run gaming juggernaut for more than 50 years."
Sisolak said the Ascuaga family were "fixtures" in both gaming and Northern Nevada.
"John walked the casino floor daily and popped into the restaurants to visit with tourists and employees alike," Sisolak said. "From scholarships to countless fundraisers to special events, they made sure John Ascuaga's Nugget was there to help."
Washoe County Commission Chairman Bob Lucey said Ascuaga was "an iconic figure in our community" who was dedicated to public service and was an ardent supporter of higher education for local students.
"He was one of the pioneers of the resort and hospitality industry in Northern Nevada, turning a small coffee shop into one of the largest resort properties in Reno-Sparks,'' Lucey said. "His vision helped shape the Truckee Meadows into the dynamic destination we call home."
Sparks Mayor Ed Lawson announced Ascuaga's passing before Monday's city council meeting.
"To say that Mr. Ascuaga was an integral part of Sparks is an understatement," Lawson said in a statement. "He was, without a doubt, one of Nevada's most prominent and successful businessmen who truly helped shape our city."
Ascuaga was inducted into the American Gaming Association's Gaming Hall of Fame in 1992.
In an interview with Nevada Magazine, Ascuaga was once asked what the state's "Battle Born" persona meant to him.
"You've got to have some true grit. Never take no for starters. If you have a goal, think positive and you'll fulfill it," Ascuaga said.
Comment Policy (updated 4/20/2021): Please keep your comments civil. We reserve the right to delete comments or ban users who engage in personal attacks, use an excess of profanity, make verifiably false statements or are otherwise nasty. Comments that contain links must be approved by admin.