Notes on a Legislature -- Week 3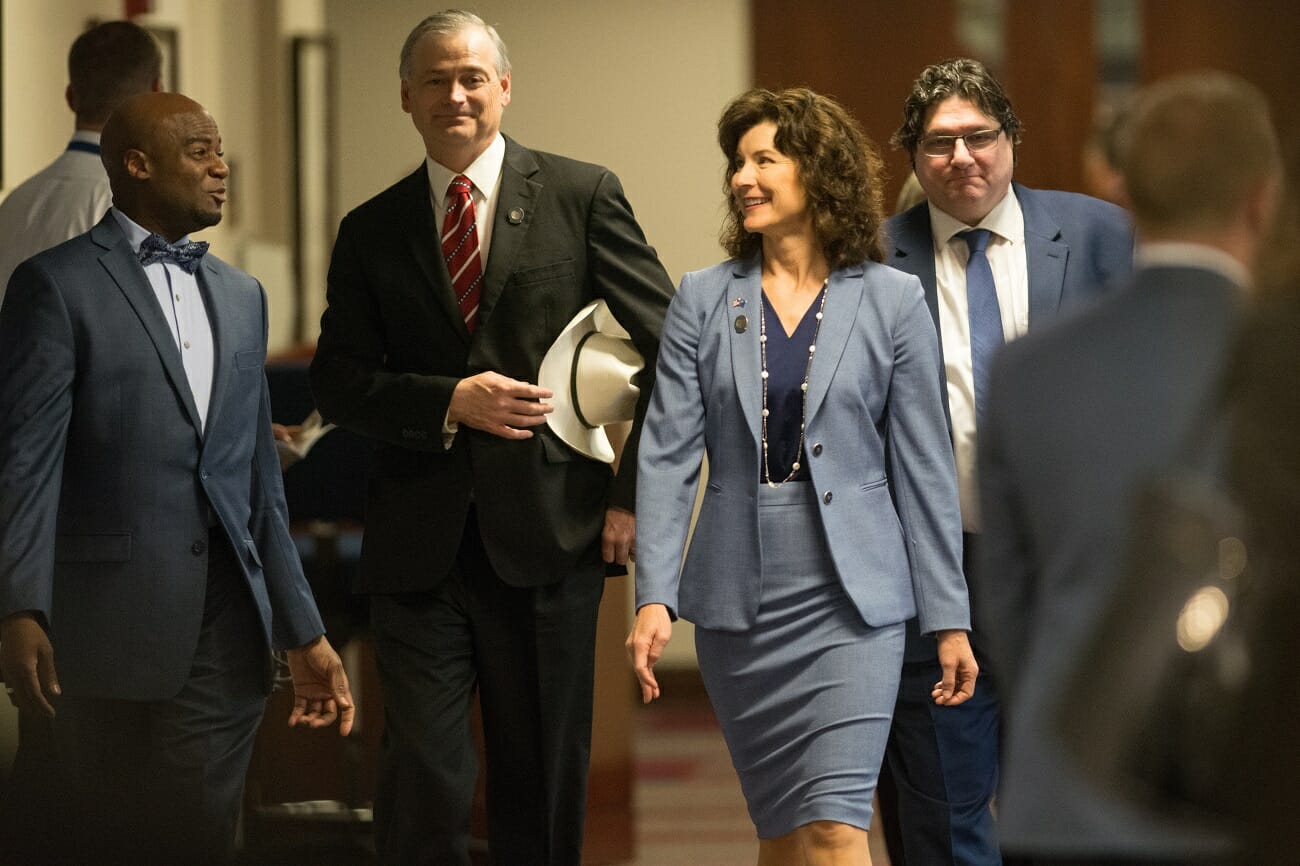 I have seen morgues with more life.
We will soon drop into double-digits in the number of days left in the 79th legislative session. Three weeks have flown by with little in the way of momentum established. It's a lot like most sessions at this point, but more so.
This is in stark contrast to 2015, where it began with a bang (GOP bills rammed through) and ended with one (the education package/tax increase). It's unfair to expect the same this year because the Democrats do not have a friendly governor ready to sign their bills (I don't mean Gov. Brian Sandoval isn't an affable guy, but you get the picture.)
Senate Majority Leader Aaron Ford is still feeling his way, and Senate Minority Leader Michael Roberson seems content to play defense against whatever his counterpart does – and the two have not communicated much, if at all, since Ford's blistering "2015 was a living hell" speech on Day One.
It is telling, as I sit in a Legislative Building on a Friday afternoon where offices are empty and the corridors are nearly so, that the three major developments of the week affecting the Legislature were generated from the outside. To wit:
----Budget goes up in smoke? The growing awareness that Attorney General Jeff Sessions' obsession with pot and belief that good people don't smoke it may result in a crackdown could have huge implications for the session and for the state. If there is any declaration soon that marijuana is illegal despite the initiative passing here, that creates a $90 million budget hole, which will catalyze all manner of tax proposals, cut ideas and political posturing
Let's not forget, though: A federal incursion into states rights – where have you gone, Adam Laxalt, The Consistency Caucus turns its lonely eyes to you? – also could affect medical pot businesses, which have been operating for some time.
----Now you see your health care, now you don't: Gov. Brian Sandoval was not in the capital – Beware the Hutch Coup!  -- and is attending the National Governors Association meeting in Washington. As soon as he arrived, news leaked of the proposed Medicaid expansion rollback, which could affect hundreds of thousands of Nevadans and, as Rep. Mark Amodei told Riley Snyder, result in a special session.
The disconnect between DC policies and state initiatives has always existed and has been both between and amongst partisans. This has not changed.
But Sandoval's commitment to the Medicaid expansion as a matter of policy, reinforced by his top aide, Mike Willden, the former health and human services boss, will be more evident if GOP DC repeals the expansion. Once again, that Supreme Court seat in the Trump Era is in jeopardy, governor….
----Will this Heidi game be pre-empted, too? News that a libertarian think tank (Nevada Policy Research Institute) had continued its crusade against public employees in the Legislature by suing newly elected GOP state Sen. Heidi Gansert has several interesting prongs.
First, this separation-of-powers issue has always lingered over a Legislature with a raft of public employees serving over the years. The simple argument that a citizen Legislature should have as many teachers as lawyers (who have conflicts, too) is not enough. There is a real legal question here that the Supremes have never decided. (NPRI has sued over this before, but the target, Mo Denis, resigned, so no ruling.)
There are nuances here – Is Gansert's sinecure at UNR such that she exercises functions "appertaining" to the legislative branch, as the Constitutional provision says? What job would or would not? (Gansert is tasked with outreach from UNR.)
Second, the political reaction has been fascinating. Gansert eventually put out her own release, and Democratic Majority Leader Aaron Ford defended her. Gansert's release presented a diversionary argument, which is that she is on leave from the university and that does not address the seminal question, while Ford surely realizes more Democrats than Republicans are at risk.
But most fascinating: While Gansert's release had support from GOP colleagues Becky Harris and Joe Hardy, whose voice was missing? GOP Senate Leader Michael Roberson. Not a word defending one of his own flock? Could it be he buys the NPRI position?
Roberson's silence was as deafening as the Legislative Building's hallways on a getaway-to-Vegas Friday.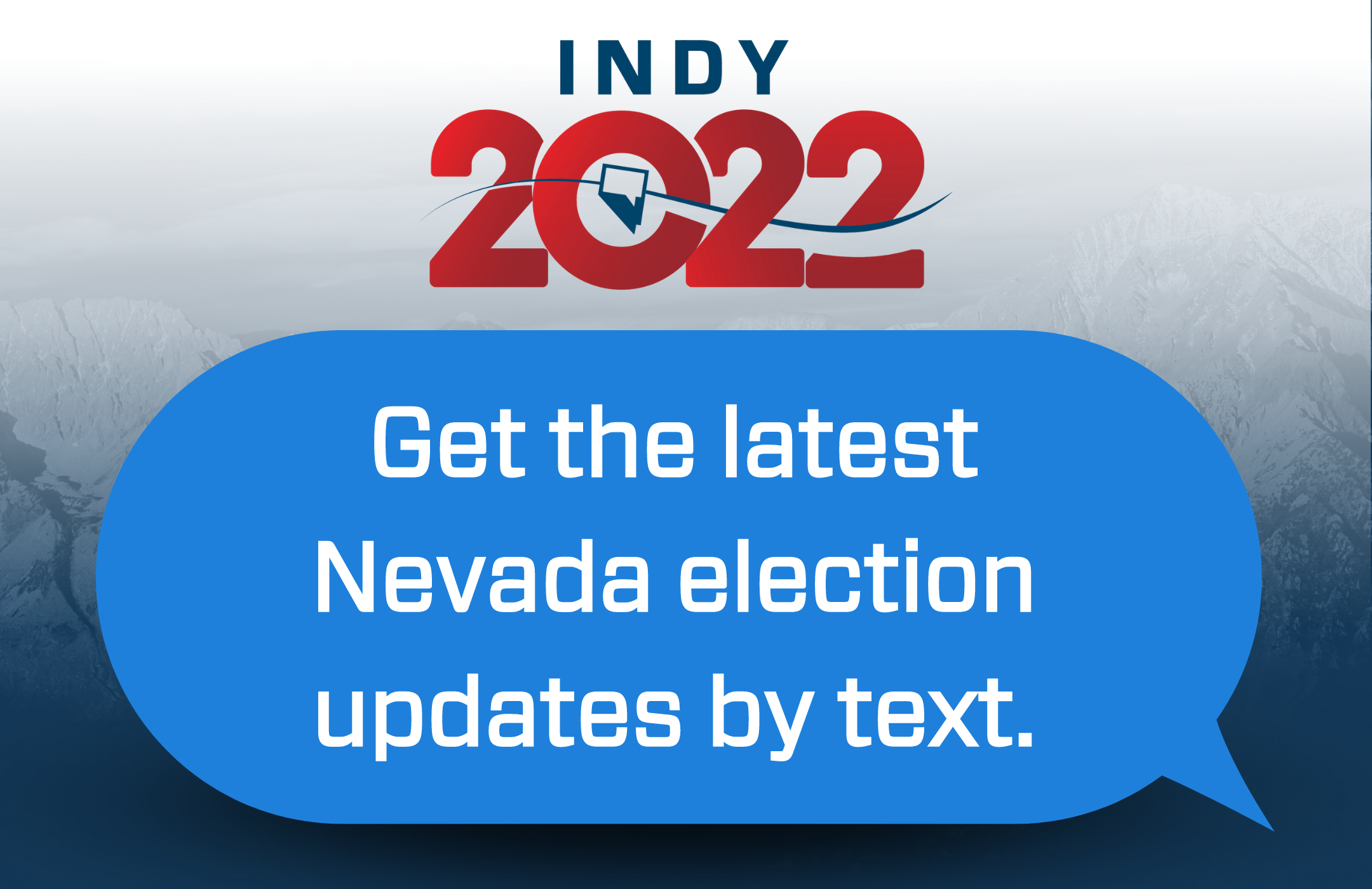 Featured Videos
Comment Policy (updated 4/20/2021): Please keep your comments civil. We reserve the right to delete comments or ban users who engage in personal attacks, use an excess of profanity, make verifiably false statements or are otherwise nasty. Comments that contain links must be approved by admin.