Chancellor Thom Reilly on UNLV president departure, medical school dean's future and future goals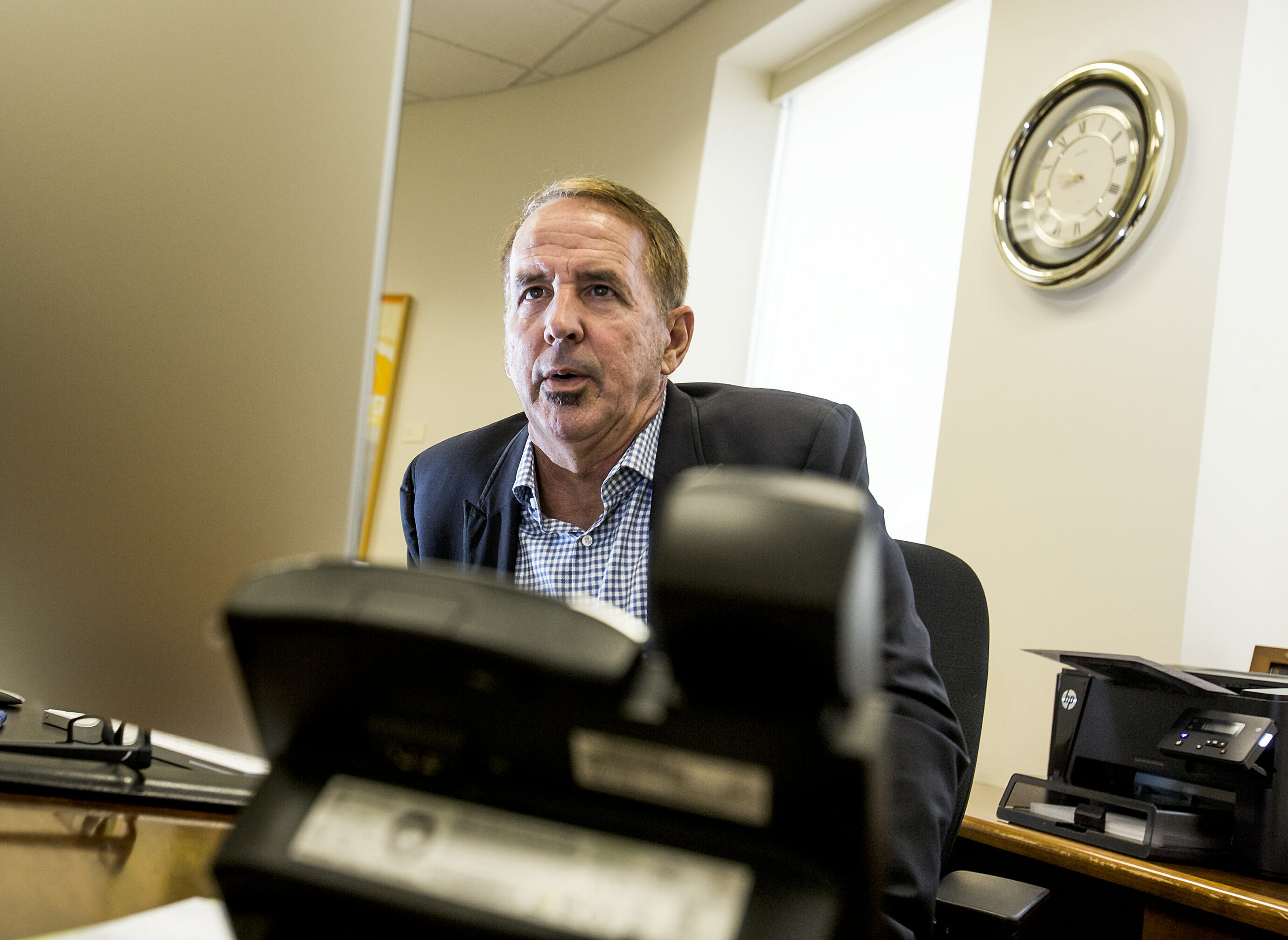 In spite of the ongoing tumult, Nevada System of Higher Education Chancellor Thom Reilly said he was still surprised when UNLV President Len Jessup announced his departure from the state's largest university earlier this week.
Interviewed on The Nevada Independent's IndyMatters podcast on Wednesday, Reilly — a former Clark County manager who took over as chancellor in August 2017 — pushed back on several assertions made by Jessup in a campus-wide email announcing his departure earlier this week, while also shedding some light on the root causes of Jessup's feud with himself and the 13 members of the Board of Regents.
Jessup in the letter blamed Reilly and the Regents for months of "personal and professional" attacks against him, and that Nevada's higher education governance structure made "long-term sustainability a challenge for any UNLV president." He plans to stay at UNLV through the May graduation ceremonies and will start his new position at Claremont Graduate University on July 1.
Reilly denied Jessup's contention that he and the Board of Regents had called for his termination or resignation on March 16, saying that he had never had a conversation about Jessup leaving until the president himself had brought it up.
"I think President Jessup has a lot of strengths, and I think that he did a good job along the issue of fundraising," he said. "But absent that was talking about these core success variables. In the last year -- and it's not just UNLV, it's all our institutions -- but in the last year our freshman, we've had a 3 percent decline in freshmen that have moved forward from one year to another. That's going in the wrong direction."
Overall, Nevada's six-year graduation rate at state-run universities is at 46 percent, below the national average of 59 percent. UNR graduates 51 percent of students within six years, while UNLV graduates 43 percent of undergraduates within the time frame.
Reilly said he wanted to restructure how Board of Regents meetings were run and push for greater integration of community college courses at four-year institutions as part of a larger shift to focusing to graduation rates and seeing more students finish their degrees.
"My focus when I came in here was to actually look at how we move the system forward. And first and foremost, it's about student success," he said. "If we are not graduating individuals, we're not doing our job. I've said this repeatedly — a little bit of college doesn't do anyone any good. In fact, in some cases it's worse because you saddle them with debt. If they come to us, we have to figure out ways to move forward."
Reilly said Jessup first told him on March 5 that he wished to leave his position atop UNLV, and that a critical performance review of Jessup conducted during the first part of the year was part of a larger conversation about "operational deficiencies" at the university.
"It's fair to say that I outlined some operational deficiencies that I observed," he said. "But that wasn't the first time we had that conversation. It was placed in the evaluation, but we were having ongoing conversations even afterwards about some of these challenges."
While declining to discuss specific "operational" issues identified at the school outside those already published — spiraling construction costs for the university's medical school building and problems at the university's dental school — Reilly said that problems at UNLV have taken up the majority of his short tenure.
"They were serious enough that they had to be addressed," he said. "Because there were issues up there, I was pretty dogged about getting and running them to resolution, there's no question about that. I also can say that 70 to 80 percent of my time has been spent on UNLV at the disservice of the rest of the institutions."
He also criticized an agreement signed by Jessup earlier this year tying a promised $14 million donation from the Engelstad Family Foundation to his continued employment with UNLV, which was signed after Jessup received a critical performance review.
"On that one issue, it's not that donors can't ask what they want — they can ask for anything they want," he said. "The concern that surfaced on this, of course, was that as a public official, you can't sign a document or agreement where you benefit financially. At the very least you have your legal, general counsel review it, and as I talked to President Jessup, if you would have done that, your counsel would have said 'You can't sign this.' You can't sign something that specifically has a financial benefit."
Reilly also highlighted the fact that the medical school itself was up and running, and that the tussle over donations was just for construction of an actual, physical building — not the operation of the school itself.
"We're talking about capital for a building, which is important, but the operational aspects of the program are funded," he said.
Reilly also said that Barbara Atkinson, the UNLV School of Medicine founding dean and ally of Jessup, would likely also leave the university over summer.
"Her contract is up this summer, so my understanding is that there's an agreement to move forward and begin recruiting for an operational dean moving forward, and that is no disrespect at all to the founding dean," he said.
Reilly also said he had been meeting with state lawmakers in preparation of the 2019 legislative session, and had invited legislators to an April workshop on transparency and higher education funding to help involve them more in the process.
The Nevada Independent is raising $200,000 by Dec. 31 to support coverage of the 2024 election.
Tax-deductible donations from readers like you fund this critical work.
If you give today,your donation will be matched dollar-for-dollar.
Give + Get Matched
Featured Videos