UNLV President Len Jessup leaving university; blames departure on 'personal and professional' attacks by regents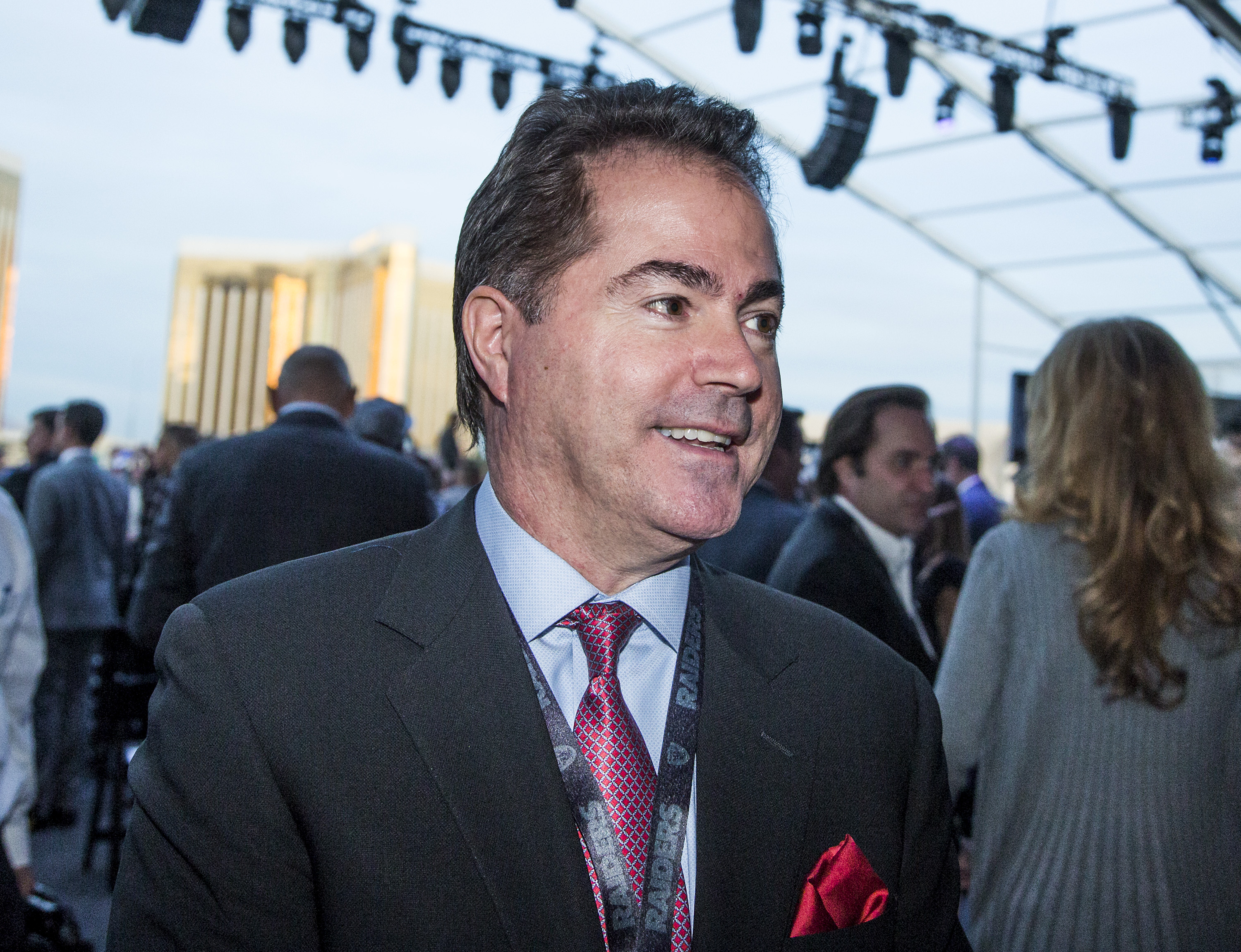 UNLV President Len Jessup is leaving the university, announcing his widely anticipated departure in a strongly worded letter Tuesday that blamed his exit on tension between him and the Board of Regents.
In the letter, Jessup said the "personal and professional" attacks levied against him by system Chancellor Thom Reilly and members of the Board of Regents led to his departure. The decision followed several months of strife between the university president and the 13-member elected board, which oversees the state's public higher-education institutions.
"As evidenced by the constant change in leadership in the office of the UNLV President over the past decade, the current UNLV/NSHE [Nevada System of Higher Education] governance structure makes long-term sustainability a challenge for any UNLV president," he wrote. "Events over the last several months have clearly signaled that the Regents and the Chancellor have decided upon a vision and implemented a management structure for UNLV that is inconsistent with what I believe is in the best interests of UNLV."
Jessup is off to Claremont Graduate University in California, where he has accepted a position as president. He begins July 1 but will remain at UNLV through the May graduation ceremonies.
The Nevada Independent reported in March that Jessup was being pressured to leave the top post at the university amid a negative performance review and several ongoing issues with the university, including fundraising for the UNLV medical school and the reuse of dental devices at the university dental school. Reports of the tension led the Engelstad Family Foundation to withdraw a $14 million donation to the medical school, which was later revealed to be contingent on Jessup's continued employment.
Jessup referenced the tense relationship in his letter, stating that he endured "nine months of increased antagonistic, invasive, and consistent interference and animosity" from the regents and chancellor. Reilly and the regents, through Chairman Kevin Page, called for his termination or resignation on March 16, Jessup said in the letter.
"This is intolerable and unacceptable and has created a working environment that is not productive for me or my staff who, among other issues, have had to deal with on-going direct interference by individual Regents and others on their behalf as I and my staff continue to attempt to carry out our responsibilities," he wrote.
In a statement, Reilly thanked Jessup for his tenure, while indirectly pushing back on Jessup's assertion that he was pushed out by the chancellor.
"It is fair to say that I have significant concerns about operational issues I have observed at UNLV," he said. "Those concerns are well known to President Jessup. We have engaged in a forthright and professional dialog about those concerns for several months – including by way of his annual performance evaluation. It has always been my goal to provide President Jessup constructive feedback aimed at helping UNLV achieve its goals."
Reilly said that he never had a conversation about Jessup leaving his position until March 5, where he said Jessup told him he no longer wanted to continue as president and wanted to seek a new position.
Reilly told The Nevada Independent in an interview that he didn't know the timetable on the university finding a new president but doesn't foresee any challenges in finding suitable candidates. The board has not officially begun the process to replace Jessup and hasn't named an interim president to take the helm of UNLV.
Reilly said his relationship with Jessup had always been cordial and professional, and had no indication that Jessup would resign today.
"We met as recently as March 28 to talk about the chief operating officer (COO) position and see how that could be leveraged and used to address some of the areas of concern," Reilly said.
That position was created by the chancellor a week after Jessup announced he was looking for a new job, and was intended to be a collaboration between Jessup and Reilly to help manage the college.
Reilly said UNLV's low graduation rates and other operational issues were among the concerns he had with Jessup, but declined to get into the specifics.
While fundraising is important, Reilly said it was a priority for the next president to focus more on student success and graduation rates.
"A little bit of college doesn't do people well," said Reilly. "If students come to us they need to graduate. In the last year, we've actually had a decline in that. We need to get focused on what our core is and our core is when individuals come to us they need to graduate. "
Board of Regents Chair Kevin Page said in a statement that Jessup's letter contained "several significant factual inaccuracies," and that the full board would address the concerns at an upcoming meeting.
Jessup also said that his attorneys had sent a "substantive" proposed separation agreement to the state's higher education system, but hadn't yet received a response.
"Nonetheless, I remain optimistic that NSHE will honor the Employment Agreement they drafted and which I signed," he wrote. "In this regard, I am also hopeful they will honor their covenant of good faith and fair dealing and that an amicable resolution can soon be realized."
An NSHE spokesperson did not immediately provide a comment on Jessup's departure. Regent Trevor Hayes said he hoped Jessup would be a "good fit" at Claremont, and hoped the university's next president would have a longer tenure.
"Four presidents in 23 years, though about the national average, is not ideal," he said in a text message. "I hope the next president flourishes at UNLV during a long tenure."
Meanwhile, Barbara Atkinson, the founding dean of UNLV's fledgling medical school, released a statement lamenting Jessup's departure and crediting him with much of the school's success so far. She had come to his defense when the tension between him and the regents became public.
"Len Jessup has been a tremendous friend, and loyal supporter of UNLV and UNLV School of Medicine," she wrote. "He has supported all of us personally and professionally and we are sorry to see him go … Much of the progress we've made and success that we enjoy is thanks to his hard work and talent. We will always be grateful for his thoughtful leadership during his time at UNLV and we wish him nothing but the best in his new position."
In a statement, Gov. Brian Sandoval said he had "great respect" for Jessup and said he would support him in the future, but otherwise did not mention the tension between him and the regents.
"I have enjoyed our working relationship and appreciate everything he has done for UNLV and Southern Nevada," he said in a statement. "I wish him well in his future endeavors and will do anything I can to support him."
Jessup became UNLV's president in early 2015, and is the university's fourth president this decade behind David Ashley, Neal Smatresk and Don Snyder. He was previously the dean of the Eller College of Management at the University of Arizona.
In a joint statement, two Claremont Graduate University administrators said the university's board of trustees unanimously selected Jessup and said he was a "gifted administrator" and "practicing scholar."
Jessup Letter April 3.18-PDF by Riley Snyder on Scribd
Updated at 11:02 a.m. to include a statement from Regent Trevor Hayes.
Updated at 11:53 a.m. to include a statement from Gov. Brian Sandoval.
Updated at 1:32 p.m. to include a statement from NSHE chancellor Thom Reilly.
Updated at 1:57 p.m. to include a statement from Board of Regents chair Kevin Page.
Updated at 2:58 p.m. to include a statement from Barbara Atkinson, founding dean of the UNLV medical school.
Updated at 5:22 p.m. to include additional statements from Reilly.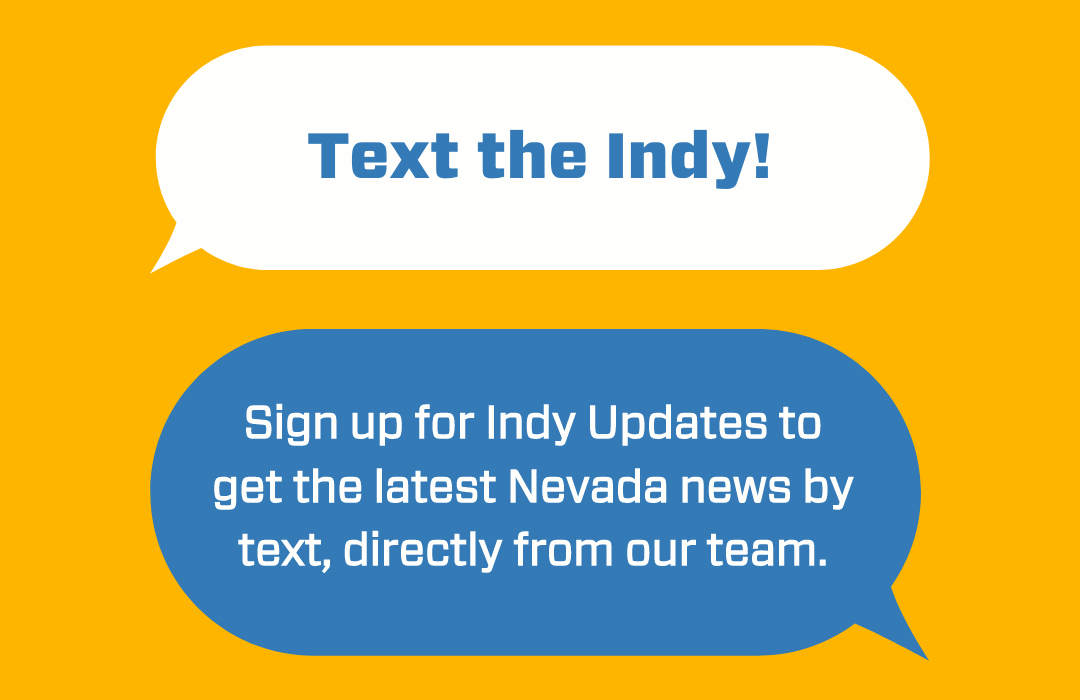 Featured Videos