NV Energy exceeds renewable standards as clean energy groups push for more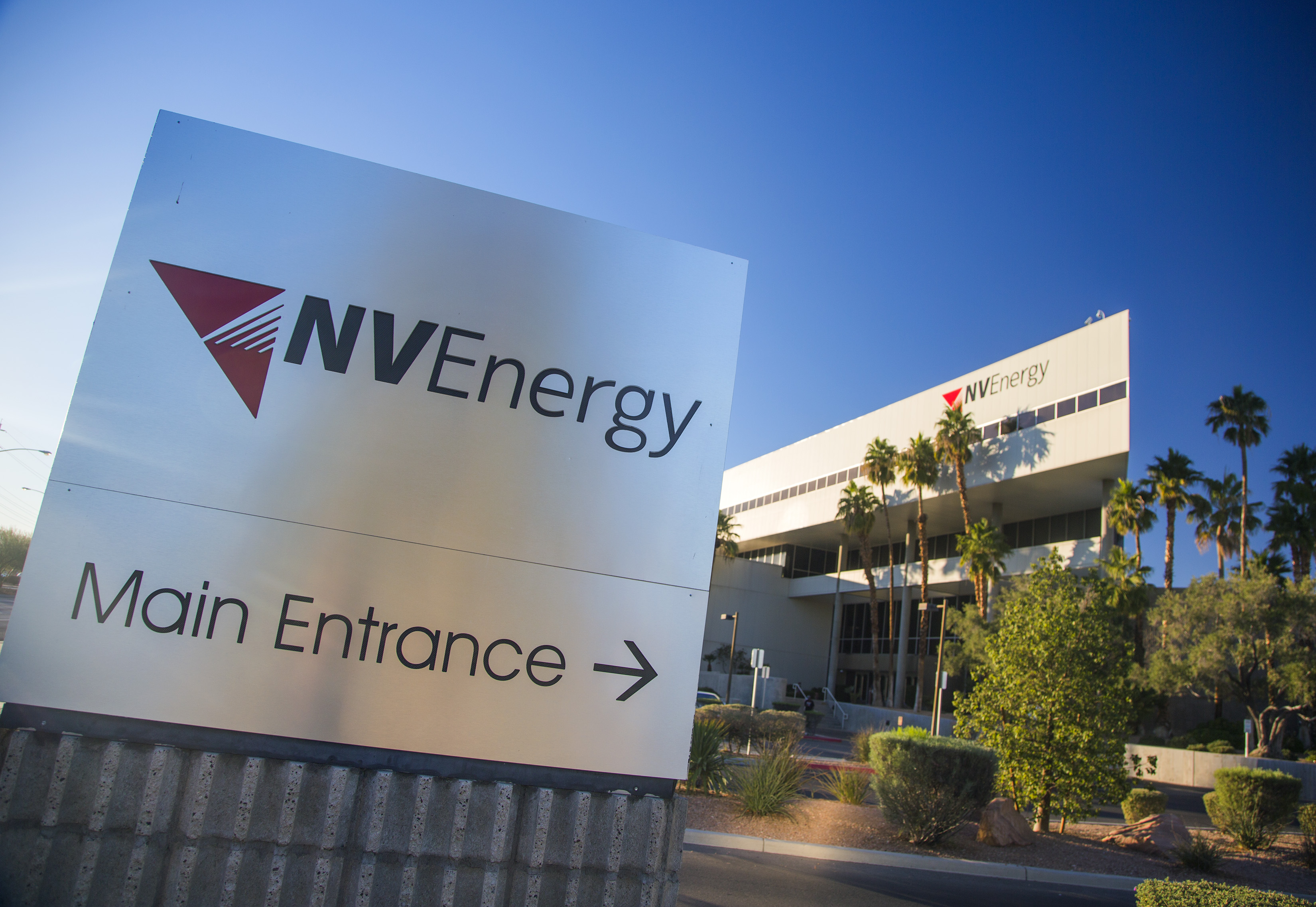 NV Energy surpassed the state's renewable energy requirements for the eighth consecutive year, the utility announced in a press release this week. In 2017, NV Energy had a 24 percent clean energy portfolio that included solar, wind, geothermal and credits from renewable projects.
Utilities and power purchasers are required to file an annual report with the Public Utilities Commission of Nevada showing they are complying with the state's renewable requirements. The state regulators then review the filings to determine whether the companies are compliant.
The state's requirement is that NV Energy meet a 20 percent Renewable Portfolio Standard (RPS), but clean energy advocates have wanted to increase these goals for years. It's a debate that has played out in states across the West, where there is high solar potential and often increasing demand, especially in cities, to reduce carbon emissions. Most notably, the California legislature passed a bill that increased the state's renewable standard to 50 percent by 2030.
Clean energy groups are continuing to push for a similar plan in Nevada. The utility also says that it wants to add more renewables. But questions remain about the best path to get there.
After a legislative bill to increase the RPS was vetoed last year, a new group led by Democratic megadonor Tom Steyer came out with a ballot initiative in February that would increase the standards to 50 percent by 2030. The Solar Energy Industries Association, a trade group, said voters should approve the measure, given the fact that NV Energy already exceeds the present standard.
Sean Gallagher, the industry group's vice president of state affairs, applauded NV Energy's commitment to expanding utility scale solar energy, and said "reaching their goal also makes clear that it's time for Nevada to raise its Renewable Portfolio Standard to the next level."
The ballot measure contemplates increasing the RPS gradually over several years:
26 percent by 2022

34 percent by 2024

42 percent by 2027

50 percent by 2030
Decades, even years ago, that goal would have been a harder ask. But the cost of solar panels have declined dramatically in recent years. Even as natural gas prices have declined as a result of the fracking boom, solar, in some cases, has become cost-competitive with cheap fossil fuels.
Because of this, some economists and energy wonks have even questioned whether the RPS is necessary or the most efficient way to add renewables. From the perspective of clean energy advocates, the RPS is seen as the most politically-viable tool for reducing carbon pollution.
"It acts as a backstop," said Elspeth DiMarzio, the Sierra Club's Beyond Coal representative in Southern Nevada. "Once we have it in legislation, we can really hold the utility's feet to the fire."
The Sierra Club's Toiyabe Chapter recently voted unanimously to support the RPS initiative.
NV Energy has not publicly taken a position on the ballot measure, but the utility did announce plans in January to double its renewable energy delivery by 2023. In the same announcement, the utility said its long-term goal is to move toward 100 percent renewable power.
"We are proud to continue to help expand Nevada's growth in clean energy, which benefits both our customers and Nevada's strengthening economy," Dave Ulozas, NV Energy's vice president of renewable resources, said in a statement on Monday. "We anticipate adding a considerable amount of new renewable energy at similar or lower rates than we have in place today."
The long-term goal, NV Energy CEO Paul Caudill told the Nevada Independent last year, is to move toward 100 percent renewable energy. NV Energy's sister company, MidAmerican, announced a similar commitment in 2016. Both are owned by Berkshire Hathaway Energy, an offshoot of Warren Buffett's main company.
In January, NV Energy put out a request for proposals to build 330 megawatts of renewable projects (one megawatt is enough to power about 750 homes at once). For the first time, NV Energy said it would be open to receiving bids on projects that paired solar with battery storage. In part because of falling prices, more utilities are considering battery storage as an option.
Solar has become even more enticing for utilities as the price of battery storage decreases. For the grid, the issue with solar has always been that it is intermittent. It only shines when the sun is out. As a result, solar often has to be coupled with a 24/7 source such as natural gas or batteries.
NV Energy will likely release more details on its thinking when it files its Integrated Resource Plan with regulators this summer. The triennial plan outlines how utilities source their energy.
That all assumes that NV Energy will continue its monopoly on the state's energy market.
The debate over renewable policy comes as voters also weigh Question 3, a separate ballot initiative that would end NV Energy's monopoly on energy supply. Backers of the RPS measure have said they are confident an increased RPS could work with more retailers in the market.
"It could fit into a retail market easily," Jon Wellinghoff, a former Federal Energy Regulatory Commission chairman and an advisor to Question 3, known as the Energy Choice Initiative, said.
He cited California's experience with Community Choice Aggregation, a program that allows cities and counties to bypass their utility and purchase their power from the open market.
"All of those entities have to apply with the state RPS in California," he said.
Disclosure: NV Energy has donated to The Nevada Independent. You can see a full list of donors here.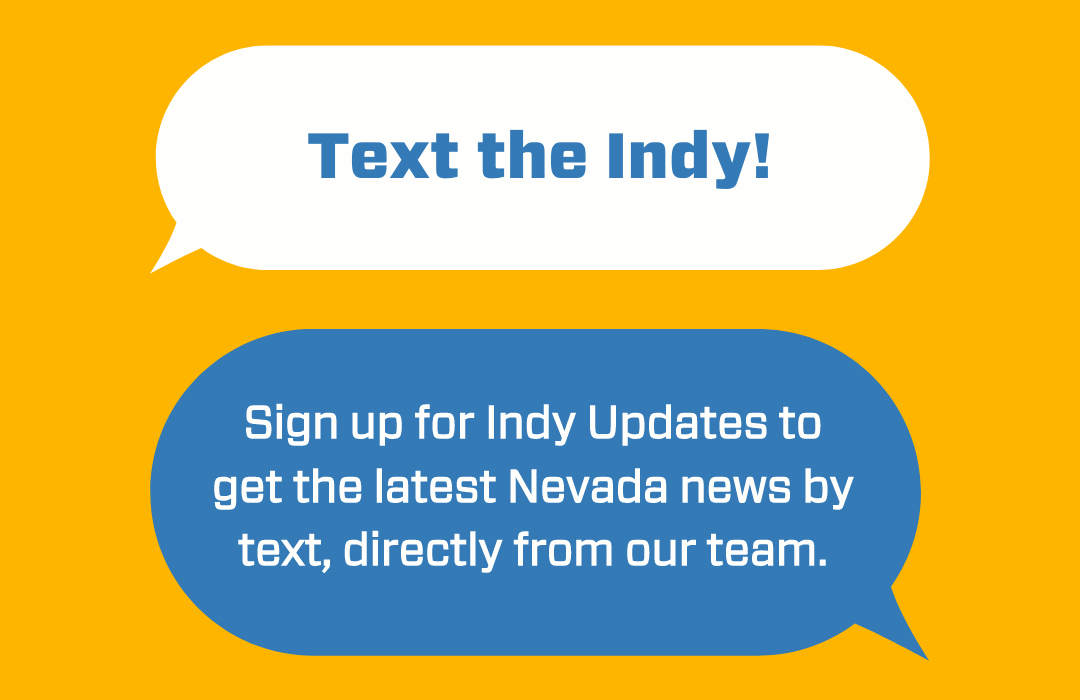 Featured Videos