NV Energy plans ambitious renewable energy ramp up - but only if Question 3 doesn't pass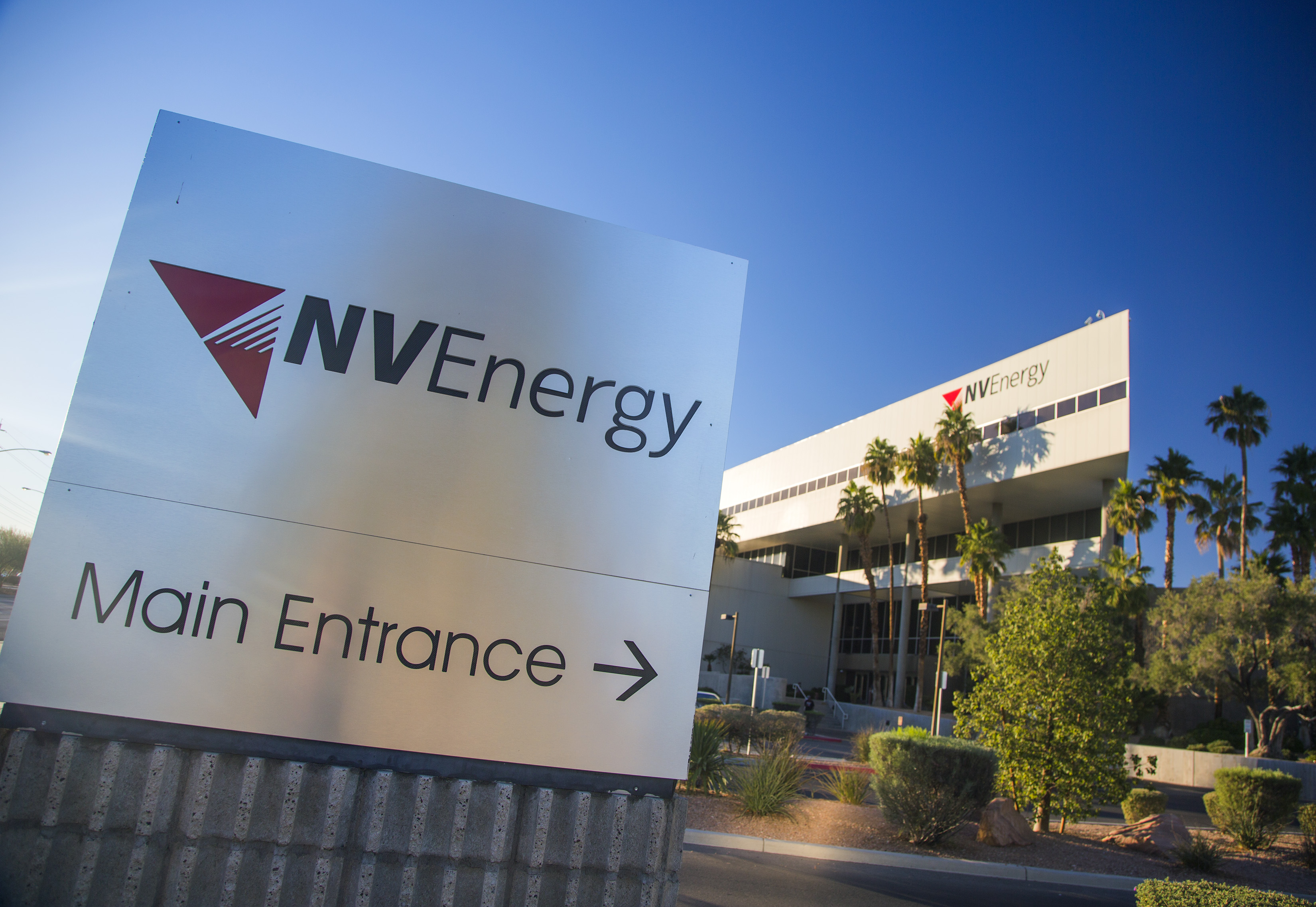 NV Energy is proposing an ambitious plan to add several massive solar projects and double the state's use of renewable energy over the next five years — but only if a contentious retail energy choice initiative fails on the 2018 ballot.
According to a summary of the the utility's Integrated Resource Plan, which will be unveiled Thursday by NV Energy CEO Paul Caudill and Gov. Brian Sandoval, NV Energy is proposing to add 1,001 megawatts of new solar and battery projects to its portfolio, which it claims will double renewable production by 2023 and nearly double the state's capacity for renewable energy. NV Energy expects to complete the projects by 2021.
That promise comes with a big "if" — the utility flatly states that it will not pursue any expanded renewable energy projects beyond what is required by the state's Renewable Portfolio Standard if voters approve Question 3 on the 2018 ballot, because of requirements that it divest all of its existing power plants and contracts.
"The six new projects position NV Energy to keep its commitment to double renewable energy by 2023 and, importantly, by diversifying our state's electricity generation portfolio, will reduce the costs to serve customers," Caudill said in a statement. "Work on this resource planning effort began not long after the 2017 state legislative session ended and demonstrates that we are navigating the uncertainties in the current market, given Question 3 on the statewide ballot."
Question 3, a proposed constitutional amendment, would end NV Energy's exclusive monopoly over the generation and retail sale of electricity, and require state lawmakers install a competitive retail market by 2023.
NV Energy was neutral on the ballot question in 2016, when it passed on an overwhelmingly 72 to 28 percent split, but has come out strongly against it this election cycle, donating nearly $12 million to a PAC attempting to stop the ballot question over the first five months of 2018. Two companies — the Las Vegas Sands and Switch — have donated the lion's share of funds supporting the ballot question, giving more than $19 million combined to a group supporting the ballot question throughout the first part of 2018.
The latest salvo in the Question 3 battle comes through the company's Integrated Resource Plan, a state-mandated long-term planning process composed of aspects such as an energy supply plan, load forecasts and expected supply and demand needs. The Legislature requires the utility to file the planning document every three years and requires the plan be approved by the state Public Utilities Commission through a public hearing process. The utility's full integrated resource plan, which often runs more than a thousand pages long, is due on Friday.
Clean energy groups have been awaiting NV Energy's integrated resource filing to see how the utility planned to approach renewables over the next half decade. The groups, for the most part, have stayed on the sidelines of the Question 3 fight. Instead, they have endorsed a separate ballot measure that would increase the state's renewable portfolio standard to 50 percent by 2030. But some continue to debate whether or not to endorse in the Question 3 campaign.
In a summary of the filing, NV Energy said that it foresees energy demand growing in Nevada over the next several years as the state focuses its economic development around several energy-intensive industries, including light manufacturing, tech and data storage. Without new supply, the utility argued, it would be costly to meet the forecasted demand. Through the resource planning processes, the utility is pushing the construction of new infrastructure.
And its proposals include bringing more renewables onto the grid.
The plan includes several solar and battery projects, including a 100 megawatt solar project coupled with a 25 megawatt battery storage system at Fish Springs Ranch near Reno, a 300 megawatt solar project at Eagle Shadow Mountain Solar Farm on land owned by the Moapa Band of Paiutes and a 250 megawatt plant at Sempra's Copper Mountain Solar Facility near Boulder City. The utility is also proposing two additional battery storage projects with a combined 50 megawatt capacity. Those projects will likely be used to make existing solar plants more efficient.
Those projects will result in spending $2.175 billion to construct, as well as more than 1,700 construction jobs and about 76 long-term jobs. The utilities commission, if it approves the plan, will likely allow the utility to recover the costs of the projects through rates.
The plan also accelerates the utility's plan for retiring one of the coal-fired Valmy generation plants, which NV Energy co-owns with Idaho Power. The plan calls for retiring the plant's first unit by December 2021, earlier than it had planned, while the other unit will be retired "eventually." The utility asked regulators in February to continue operating the plant's two units until 2025, to help minimize "exposure to market price fluctuations and potential for energy shortages."
Groups like the Sierra Club have pushed NV Energy and Idaho Power to close the plant in rural Humboldt County, the only remaining active coal plant in the state, earlier than that. Idaho Power said last year that it wanted to close the first unit by 2019 and Unit 2 by 2025.
The utility also said it plans to spend $197 million on energy efficiency programs, which it estimated would result in $296 million in net benefits, accounting for reduced long-term costs of delivering energy and the environmental benefits of reducing energy consumption.
It also pledged to spend several million dollars in transmission upgrades, including $20 million to "bring the output of new solar PV facilities to customers."
NV Energy, which is owned by the Warren Buffett-led Berkshire Hathaway Energy, is following a path similar to the path taken by its sister companies. Over the past two years, Berkshire-owned utilities, such as MidAmerican and Pacificorp, have shifted their portfolios to include more renewables as prices for solar, wind and battery storage projects have dropped. MidAmerican announced this week that it planned to acquire enough wind that it could supply 100 percent of customer demand.
NV Energy's integrated resource plan falls short of laying out a vision to meet a 100 percent renewable goal in the short-term. It focuses on a planning period that ends in 2023. But Caudill told The Nevada Independent last year that the company would like to achieve a 100 percent clean energy portfolio in the long-term. The summary of the Integrated Resource Plan suggests that the proposal would be a bridge in bringing the utility closer to that goal.
"These programs and solutions will provide more options for customers, including the opportunity to have 100 percent of their energy come from clean renewable sources," NV Energy wrote in the summary.
Disclosure: Switch and NV Energy have donated to The Nevada Independent. You can see a full list of donors here.
Corrected at 4:55 p.m. to state the correct location of the Eagle Shadow Mountain Solar Farm.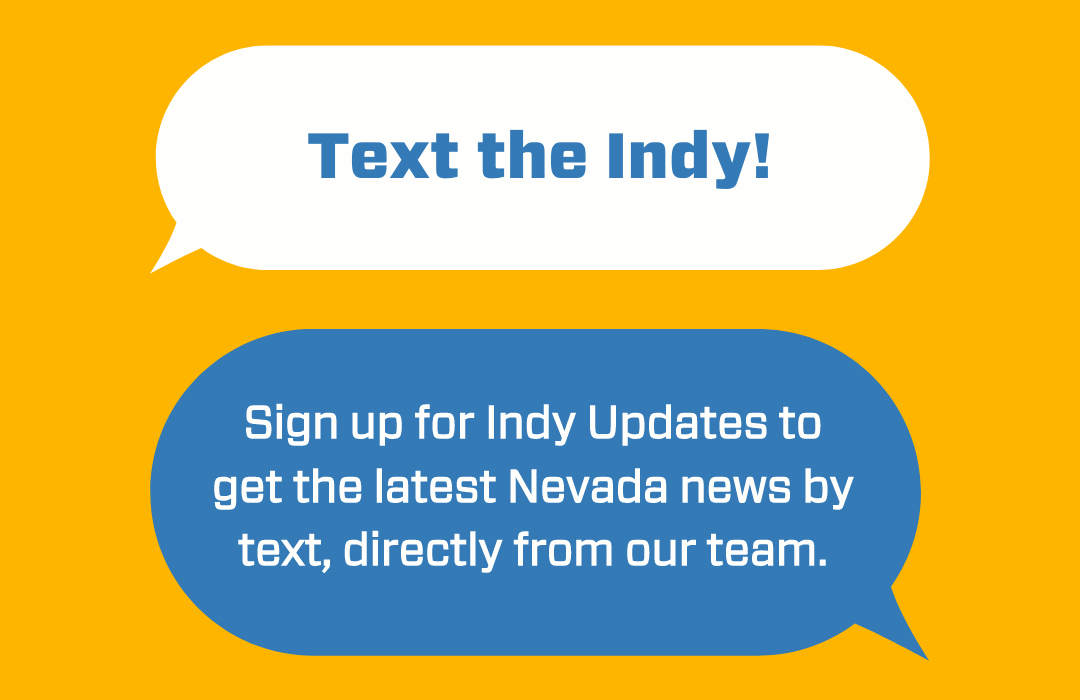 Featured Videos
Comment Policy (updated 4/20/2021): Please keep your comments civil. We reserve the right to delete comments or ban users who engage in personal attacks, use an excess of profanity, make verifiably false statements or are otherwise nasty. Comments that contain links must be approved by admin.