NV Energy pushes back on complaints of rushed rate hike for 500,000 customers amid concerns from state consumer advocate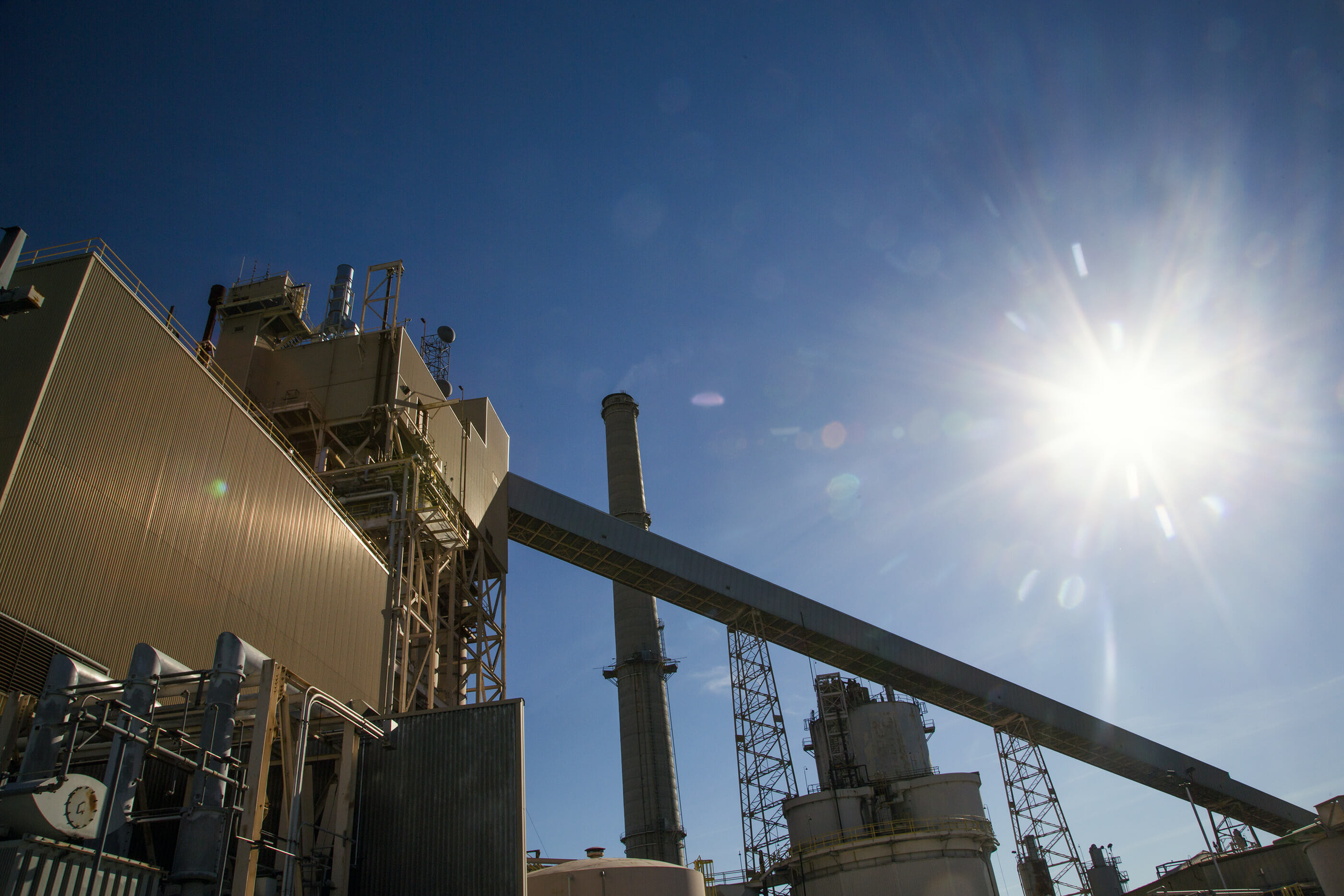 Update Sept. 21: Ruling against NV Energy, Nevada utility regulators have ordered another consumer session after the electric company quietly revised a general rate application to raise electric rates for more than half a million customers.
In an order issued Thursday,  Public Utilities Commission chairman Joe Reynolds ordered a supplemental session for consumer input after the state's consumer advocate raised concerns that the utility was trying to quietly raise rates without the proper amount of public notice.
Reynolds wrote in the order that the utility had "substantially" amended its application for the next three years of electric rates, and that the commission had the authority and responsibility to call for another session if necessary.
"Too much public notice and opportunity to be heard is generally better than too little, especially where an impact to ratepayers' monthly bills is possible," he wrote.
The new consumer session is scheduled for Dec. 6.
ORIGINAL STORY:
A last-minute proposal by NV Energy to bump up electric rates for half a million customers has prompted a flurry of strongly worded legal filings and complaints that the utility needs to give the public more time to digest the potential increases.
In the week and a half since the state's Bureau of Consumer Protection (BCP) raised red flags over an amended proposal by the electric utility to raise electric rates, a wide swath of industry players, advocates and the utility itself have defended and discussed the proposed 2 percent rate increase that could affect more than 517,000 electric customers in the state.
After the BCP raised similar concerns about the lack of public notice over the proposed higher rates last week, NV Energy said in a filing that the general notice provided to consumers was "sufficient" given warnings that the commission can approve rates higher or lower than those approved by the company, even though the initial application showed no change to consumer rates.
"As a result, the public is on notice that its rates may change as a result of this filing, and that customers should continually monitor the filing as the proceeding moves forward," the utility wrote.
Nevada law requires utilities to file general rate cases every three years, where rates for all electric customers are proposed and then reviewed by the public, interested parties and finally approved by the PUC. The utility filed a general rate application in June with no major changes to average residential customer bills, and commissioners held a consumer session for input into the rates on Sept. 12.
Attorneys for the utility said in the response that the redesigned, higher rates came as a result of implementing a bill designed to kickstart the state's rooftop solar industry by raising reimbursement rates for customers enrolled in the state's net metering program. NV Energy and rooftop solar businesses tangled over how to implement the bill in August, with the utility initially proposing a broad rate increase for all residential customers in order to pay for the alleged cost of subsidizing the rooftop solar program.
The utility also noted that mailing a filing to customers on a consumer session could cost more than $300,000 in printing and mailing.
In a response, BCP attorneys argued that the potential cost of scheduling another consumer session paled in comparison to the aggregate millions of dollars in extra cost paid by ratepayers over the next three years, and that state law required new notice and more public input for any substantive changes made in rate applications.
"The public should not have to dig through the Company's esoteric filings to discern the potential impact to their utility bills," it wrote in the filing. "Greater transparency and accountability in government, such as that achieved through consumer sessions, should be the rule, rather than the exception; this is particularly true when it only takes two government-appointed individuals to increase the utility rates of hundreds of thousands of customers."
AARP Nevada representative Barry Gold said in a filing last week that the senior organization opposed any increase to basic service charges or rates, which could have an outsized effect on low-income seniors.
"A customer who uses less may experience a higher bill because of the impact of the monthly customer charge," he wrote. "This gives low income customers with low usage less control over their energy bill."
Other groups have filed different complaints with the application — Smart Energy Alliance, a registered nonprofit corporation that includes Switch, Industrial Customers of Northwest Utilities and other "large energy users," filed a motion to dismiss the general rate application entirely and file a new application with more information that "transparently accounts" how the utility has put to use more than $173 million in fees from so-called "704B" customers who have been approved to leave the electric grid.
The filing cites a presentation given by an NV Energy executive last week to a state energy choice commission that the utility is currently projected to be "resource deficient" through 2020 despite collecting hundreds of millions of dollars in exit fees from customers who have left the utility expected to make up that lost cost.
"NV Energy's apparently compromised positions on its need for and use of 704B Customer impact fees deserve to be fully and accurately investigated to ensure NV Energy is not advantaging its shareholders at the expense of Nevadans," the group wrote.
The commission is scheduled to hold hearings on the various parts of the rate application throughout October and November, with a final commission decision on the rates likely coming before the end of the year.
Disclosure: NV Energy is a donor ($50,000) to The Nevada Independent. Our donors are here.
Comment Policy (updated 4/20/2021): Please keep your comments civil. We reserve the right to delete comments or ban users who engage in personal attacks, use an excess of profanity, make verifiably false statements or are otherwise nasty. Comments that contain links must be approved by admin.