Nye County Commission sideshow continues with harassment of county manager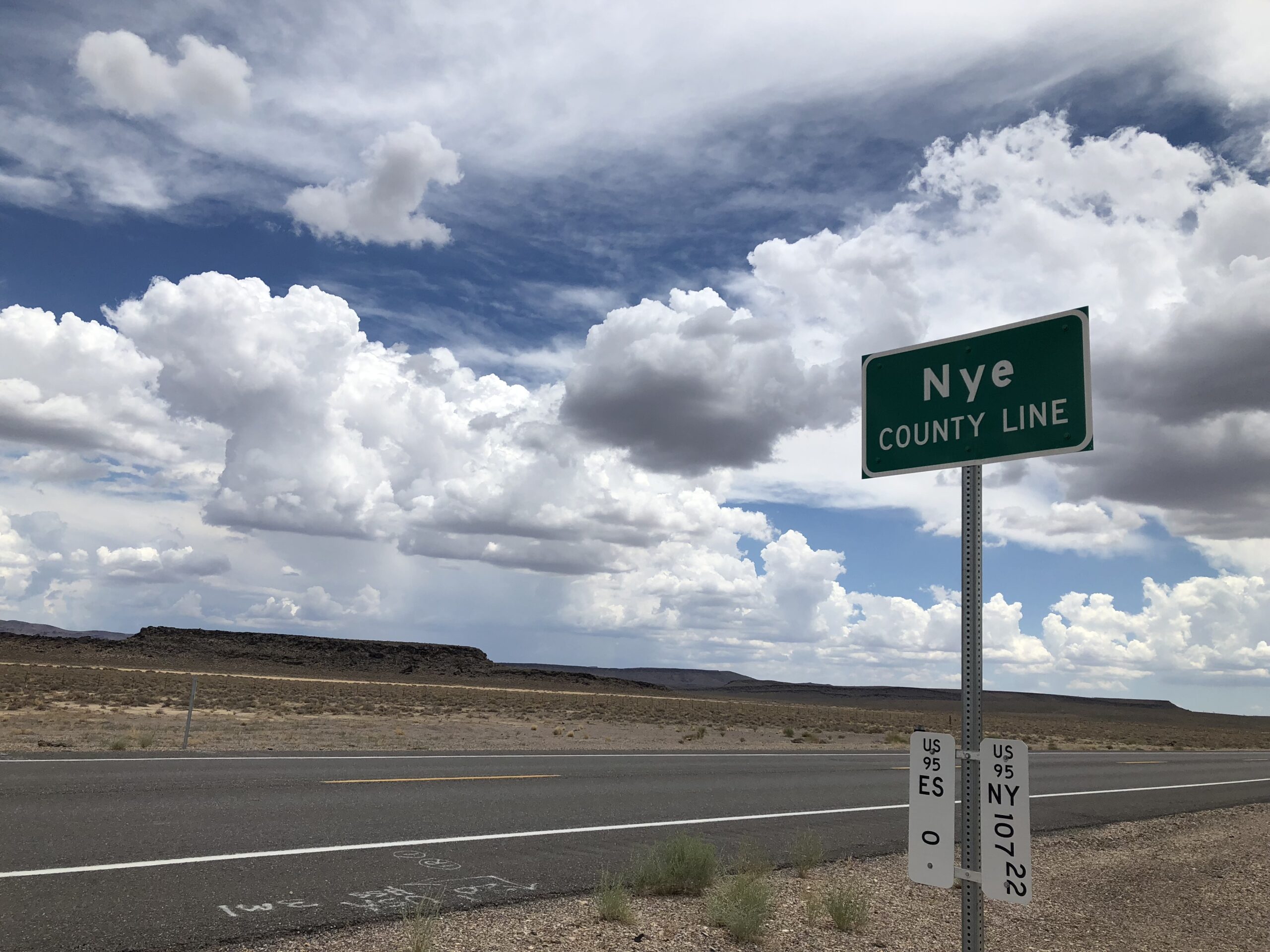 I'm not sure when the circus last came to Pahrump, but the Nye County Commission's increasingly strange dog-and-pony show promises to continue this week.
For months the commission has been obsessed far beyond the point of distraction with Gov. Steve Sisolak's response to a coronavirus pandemic that has swept the planet and killed more than 670,000 Americans. Deriding mask wearing and the efficacy of vaccines and downplaying the grim realities of COVID-19 have become a blood sport for Commissioner Leo Blundo and some of his colleagues. Blundo's wife, Melissa, heads the No Mask Nevada PAC, a Republican front organization that exploits mask and vaccine hesitancy with the effect of stoking fear and suspicion in the base.
Given the painfully Trumpian political priorities of some of the commissioners, it's not surprising that Nye's competent County Manager Tim Sutton finds himself in trouble. Commissioner Blundo and his allies don't appear to appreciate being reminded about the pesky rules and regulations associated with their duties. Sutton, an easygoing professional with multiple college degrees and what appears to be the patience of Job, seems to particularly irritate Blundo. The commissioner is Sutton's leading critic and the toughest grader on his annual evaluation.
Officially, the commission agenda item consists of a discussion and deliberation on the evaluation of Sutton's performance and whether it has been satisfactory enough to warrant the 5.25-percent salary increase that's called for in his employment agreement. From the look of the 154 pages of backup material, it also appears to be an opportunity to pillory a guy for doing the difficult job of juggling county management during a pandemic and trying not to bruise some surprisingly delicate egos on the commission.
Although Commissioner Frank Carbone gives Sutton a satisfactory evaluation, Blundo is much less sanguine. In a lengthy dressing down, Blundo accuses Sutton of failing at his job in almost every way.
Conveniently, a lengthy "petition to terminate and hire a new county manager" is also included in the backup. Some might call that a fast-growing grassroots protest, but something tells me the indignation is made of astroturf. Critical emails are also included, most of which read remarkably like anti-masker talking points.
As ever, all Blundo's vitriol eventually gets back to the family's anti-mask campaign. The commission passed a resolution declining to mandate mask wearing under the pretext that it would violate a citizen's constitutional rights. It was a corny bit of political theater, and Sutton apparently didn't take it seriously enough. Among his many sins, he is accused of "continued insubordinations."
Sutton's loyalties were again questioned after he communicated the details of Sisolak's new mask mandate, for which the county manager noted the approved exemptions.
Following the commission's August meeting, state OSHA was made aware that the Nye County elected officials had declined to wear face coverings during the public hearing. That caused county District Attorney Chris Arabia to rise to the defense of the commissioners. He must be used to it by now.
On and on the circus goes. If you didn't know better, you might suspect that certain members of the county commission are in the midst of an attempted consolidation of power. You also might wonder whether the ginned-up controversy surrounding Sutton's review is a thinly veiled way of arranging to force him out.
If you read the generous praise Sutton receives from the heads of county departments, you'll begin to wonder what all the fuss is about and what's behind Blundo's overheated outrage.
In addition to the department heads, GOP Assemblyman Gregory Hafen II is another official in Sutton's corner. Hafen hails from a respected Nevada family with deep roots in the state and counts Sutton as a professional colleague and friend.
He writes in part in a letter of support: "In all instances, Tim continues to take his responsibilities as County Manager and Town Manager seriously and willingly steps up to any challenge that requires attention. He is a true professional, and I am a strong supporter of the service that Tim Sutton provides for our county and town."
Of course, I suppose it could be possible that there are some hard feelings left over from the ethics complaint Sutton filed last year against Blundo for failing to disclose his interest in obtaining increased CARES Act funds for his business. (Blundo voted on a matter that benefited him.) Although Blundo survived the complaint, the county manager made no secret that he believed it was his duty to file it.
In other words, the county manager was doing the job he was hired to do.
But that's not good enough these days in Nye County, where the circus never leaves town.
John L. Smith is an author and longtime columnist. He was born in Henderson and his family's Nevada roots go back to 1881. His stories have appeared in Time, Readers Digest, The Daily Beast, Reuters, Ruralite and Desert Companion, among others. He also offers weekly commentary on Nevada Public Radio station KNPR. His newest book—a biography of iconic Nevada civil rights and political leader, Joe Neal— "Westside Slugger: Joe Neal's Lifelong Fight for Social Justice" is published by University of Nevada Press and is available at Amazon.com. He is also the author of a new book, "Saints, Sinners, and Sovereign Citizens: The Endless War Over the West's Public Lands." On Twitter: @jlnevadasmith.
Comment Policy (updated 4/20/2021): Please keep your comments civil. We reserve the right to delete comments or ban users who engage in personal attacks, use an excess of profanity, make verifiably false statements or are otherwise nasty. Comments that contain links must be approved by admin.