Nye County Commissioner Blundo laments: Someone 'stole a lot of money'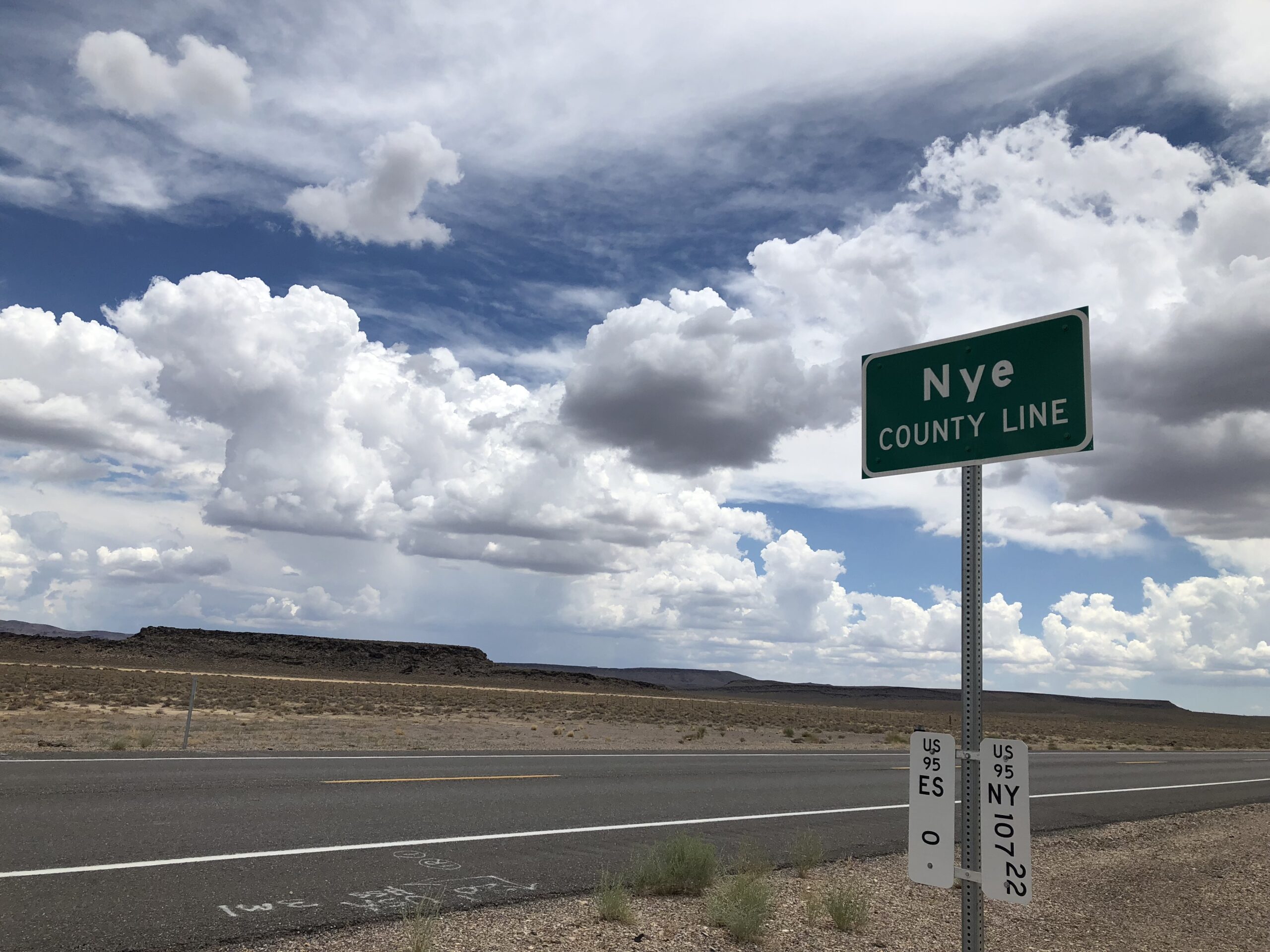 Nye County Sheriff's Office deputies responding to a domestic disturbance in progress on the early afternoon of March 28 at the home of Nye County Commissioner Leo Blundo found a couple experiencing marital strife and the elected official complaining that someone had "stole a lot of money," according to an official police report of the incident.
The brief emergency call from Commissioner Blundo to law enforcement generated an official report, a copy of the recorded call for service, and a signed statement alleging domestic battery in a dispute over the disappearance of a total of $77,000 in cash and a Glock pistol. Although the deputy listed domestic battery, theft of property and grand larceny on his official report, to date the incident has resulted in no charges filed. After multiple requests for a copy of the report, one was provided this week.
Commissioner Blundo, who is seeking reelection, acknowledged the police encounter in an April 5 commission meeting, but also called for the couple's privacy to be respected. That request aside, Melissa Blundo – a regular presence at commission meetings – has made repeated references to the couple's marital challenges in social media posts.
On April 8, the commissioner issued a public statement declaring his innocence: "Commissioner Blundo denied all false allegations and asks for privacy as he and his wife decide how best to move forward in their marriage."
Following the published reports of the incident, Nye County District Attorney Chris Arabia referred the case to the state attorney general's Office to avoid an ethical conflict. The district attorney represents members of the county commission acting in their official capacities.
(Editor's Note: Shortly after this story was published, the attorney general's office announced that after reviewing the case file, it "also had a conflict," and referred the case back to Nye County District Attorney's Office, which then requested assistance from the district attorney's office in Esmeralda County).
In the deputy's incident report, the unnamed person who Blundo accused of theft — presumably his wife Melissa — accused him of battery, but the deputy found no visible signs of physical trauma on her. There was no independent corroboration of the reported domestic dispute or the theft. The unnamed woman gave a signed statement, but also informed the deputy that she did not want to get Blundo "in trouble," according to the report.
"During the interview with [name redacted], she broke down in tears several times, she repeatedly told me she never touched the money," the report states.
The reported theft of $77,000 in cash and a semiautomatic pistol raises questions about the money's source, considering the commissioner annually makes $28,540.46, according to the Transparent Nevada website. He also owns a small restaurant in Pahrump that appears to be open sporadically.
He has been actively fundraising for his campaign with more than $75,000 raised in 2022, and in February boasted publicly of collecting donations at a record pace for the office.
Nye County Sheriff's Deputy John Tolle's report redacts the name of the person that Leo Blundo accused of stealing the money and weapon. It reads in part, "Leo reported large amount of cash was stolen from his home. Leo suspected and alleged [name redacted] had stolen the money. Leo went on to describe [$50,000] in cash was taken from his safe, which was in a money bag, located inside of the home. Leo also reported cash was inside of his white SUV, which was parked in front of the house."
Blundo reported the vehicle had contained two bags, one containing $25,000 and the other holding $2,000. A pistol in the SUV was also stolen, Leo Blundo told the deputy.
The unidentified woman explained that Leo Blundo had previously had $8,000 and another gun stolen from his vehicle in an incident he declined to report to law enforcement, "even after she begged him to," according to the report.
Eleven days after the incident, following an inquiry by The Nevada Independent, the sheriff's department issued a public statement confirming the call for service.
It read in part, "On March 28 at approximately 12:30, Commissioner Blundo called 911 [to] reference a domestic dispute in progress, and disconnected with the dispatcher. Deputies responded and an investigation revealed a female alleged Leo Blundo had physically attacked her. A report was taken for domestic battery and the report has been submitted to the Nye County District Attorney's Office for prosecution on the charge of domestic battery against Commissioner Blundo."
No mention was made of the alleged theft of $77,000 in cash the commissioner claimed was in his possession.
Blundo is no stranger to controversy. He was investigated after a 2020 report that he had been "inappropriately involved in decisions" involving CARES Act funding that would have benefited him through his business. After an inquiry by the state Attorney General's Office, no charges were filed and the commissioner claimed vindication.
Updated at 2:31 p.m. on Wednesday, 4/27/22 to include information from the attorney general's office. Updated again at 3:55 p.m. to embed a copy of the police report and 911 call.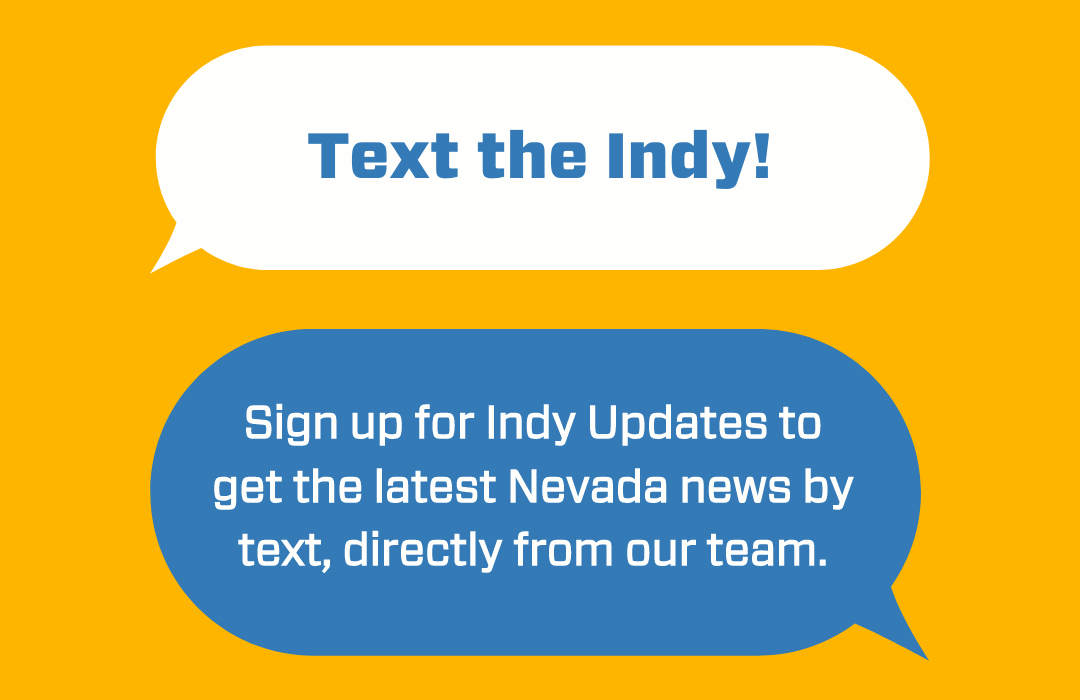 Featured Videos
Comment Policy (updated 4/20/2021): Please keep your comments civil. We reserve the right to delete comments or ban users who engage in personal attacks, use an excess of profanity, make verifiably false statements or are otherwise nasty. Comments that contain links must be approved by admin.