Nye County drops pre-election hand count plans until after Election Day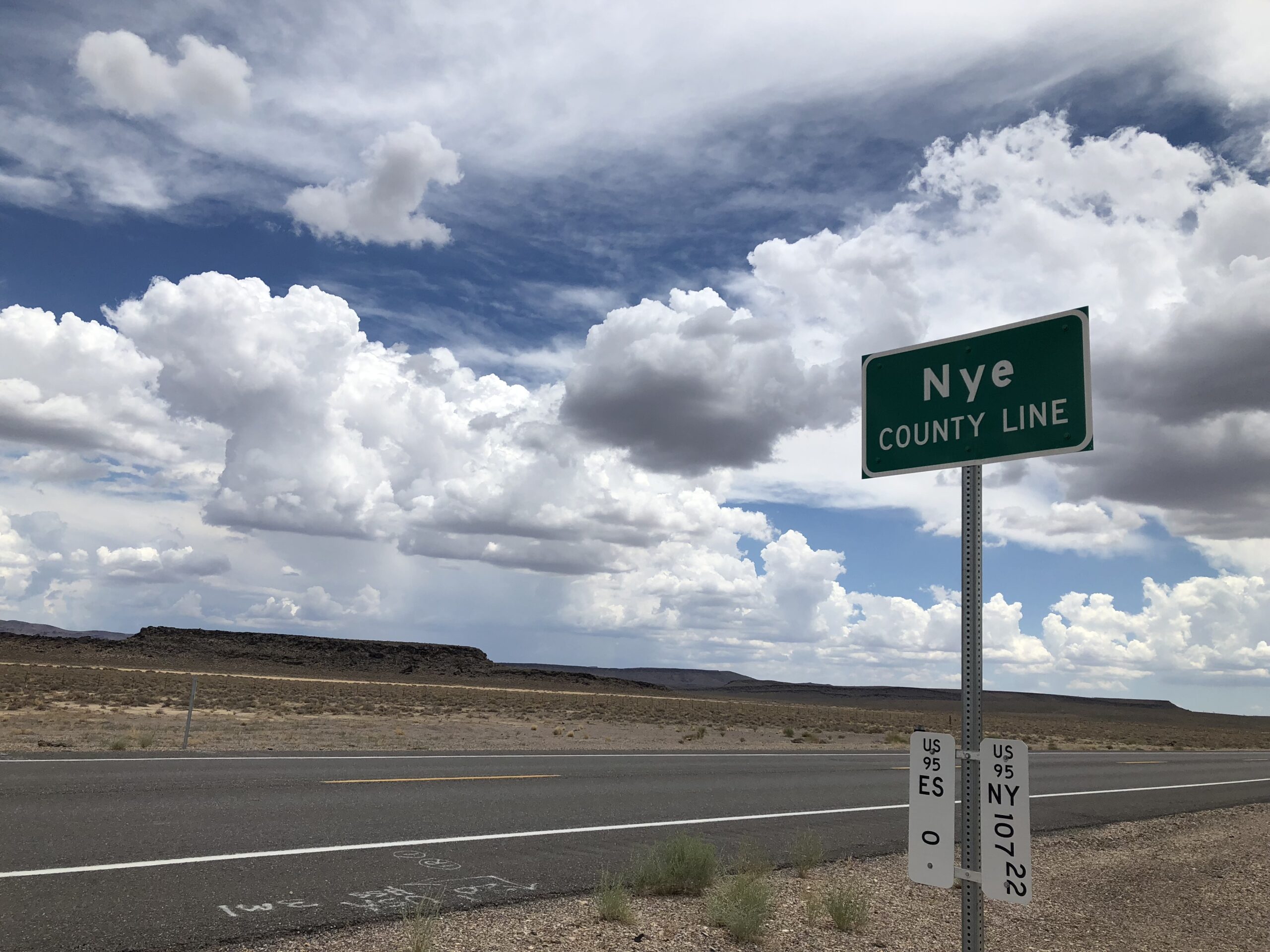 In rural, deep-red Nye County — where conspiracy theories about the 2020 election fueled plans by county officials to adopt a process for counting votes by hand — election officials will not resume the process of hand counting thousands of ballots until after polls close on Election Day.
Last month, Secretary of State Barbara Cegavske ordered the process to stop less than two days after it began, after the Nevada Supreme Court found it violated state law regarding the early release of election results. Soon after, county officials expressed interest in resuming hand counting "as soon as our plan is in compliance with the Court's order and approved by the Secretary of State," according to a county spokesman.
However, on Sunday, the county announced, "there will be no hand-counting of ballots prior to polls closing on Tuesday."
That means the county will have roughly 10 days, including the weekend after Election Day, to count thousands of ballots before results must be canvassed on Nov. 18. In the 2018 midterm election, more than 17,000 Nye County residents cast ballots, and in the 2020 general election, the first with expanded vote-by-mail in Nevada, more than 25,000 Nye County residents cast ballots.
The vast majority of jurisdictions nationwide that predominantly rely on hand counting are home to fewer than 1,000 voters.
Nye County commissioners originally called for hand counting in March at the request of Republican secretary of state candidate Jim Marchant. In August, the commissioners appointed Mark Kampf, a Republican who has promoted voting machine conspiracy theories and claimed Donald Trump won the 2020 election, as interim county clerk.
Once in office, Kampf announced plans to conduct a parallel tabulation, involving both hand counting and mechanical tabulation. After beginning on Oct. 26, the hand-counting process got off to a rocky start, the Associated Press reported. In two groups observed by the Associated Press, the talliers "spent about three hours each counting 50 ballots."
Shortly after, Cegavske ordered the process be stopped until the county proposed a process to comply with state law. Last week, Nye County officials submitted new plans for hand counting ballots, but such plans were not approved by Cegavske on Friday (the final day of early voting) as she expressed "concerns relating to the integrity of the election" in a letter to Kampf.
Kampf had proposed plans that eliminated the initially adopted process of reading votes aloud and having teams of talliers record those votes.
Last month, in a lawsuit filed by the ACLU of Nevada, the Nevada Supreme Court found that reading votes aloud, which allowed observers to overhear election results, violated state law prohibiting the release of voting results from mail ballots prior to the close of polls on Election Day.
Kampf's new hand-counting plans called for talliers to record votes while working in silence. However, Cegavske's letter to Kampf, written by Deputy Secretary of State for Elections Mark Wlaschin, raised multiple concerns about the proposed process, primarily regarding the possibility of tampering by those counting votes.
Wlaschin wrote that the new plan would require talliers to focus on the individual ballot in front of them, limiting the counting team's ability to watch over one another.
"This focus will prevent other talliers from noticing if another tallier marks a ballot, either deliberately or inadvertently, creating an over-vote," he wrote. "As you know, [state law] requires that any additional mark be identified as an over-vote and should not be counted."
He also raised concerns about a lack of provisions requiring "use of medical-style gloves to further mitigate the risk of cheating or accidental marking," and the letter called for "increased detail regarding when and how a ballot will be compared to the original scanned ballot image if there is a discrepancy between the mechanical tabulation and the hand count audit."
"These significant risks must be addressed prior to the approval of your plan," he wrote.