On Native American Heritage Day, 'Indigemart' event helps attendees connect to roots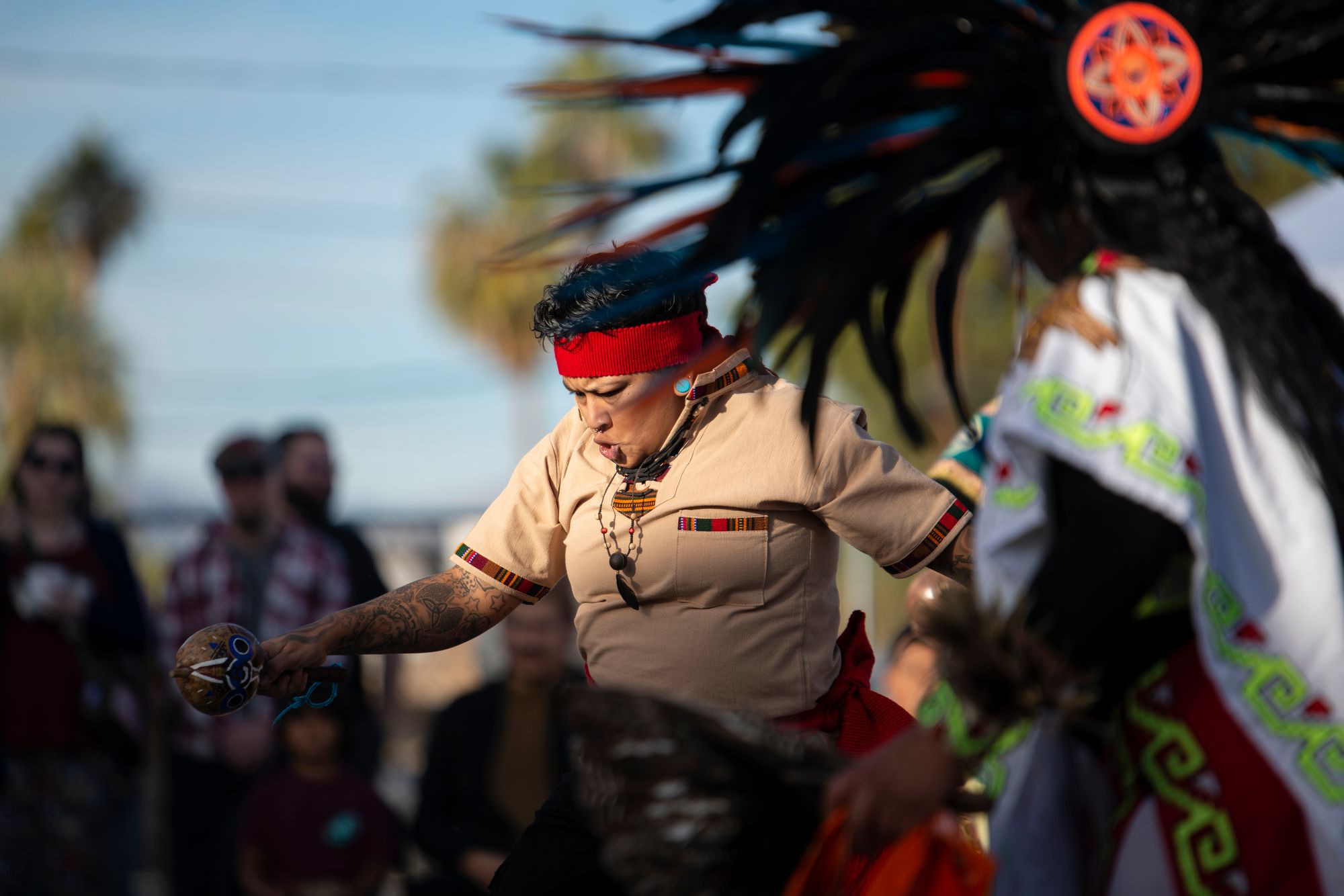 After centuries of colonialism decimated their way of life, Indigenous people are reclaiming their identity, culture and presence through safe communal spaces.
On Friday, an event in Las Vegas that coincided with Native American Heritage Day mirrored those goals.
Xochil Xitlalli, an artist from Los Angeles who is of Aztec ancestry, said the purpose of organizing the second annual Indigemart ceremony was to bring together Indigenous people from various backgrounds to encourage them to "reconnect with their cultural selves."
"We're not just American," she said, "[Many of us] actually come from a rich culture that has all these traditions that we've kind of forgotten about, because now we're assimilated to American culture."
The annual Indigemart ceremony — planned by Xitlalli and activist Fawn Douglas — was held at the Nuwu Art Gallery, near the Huntridge Center, the day after Thanksgiving.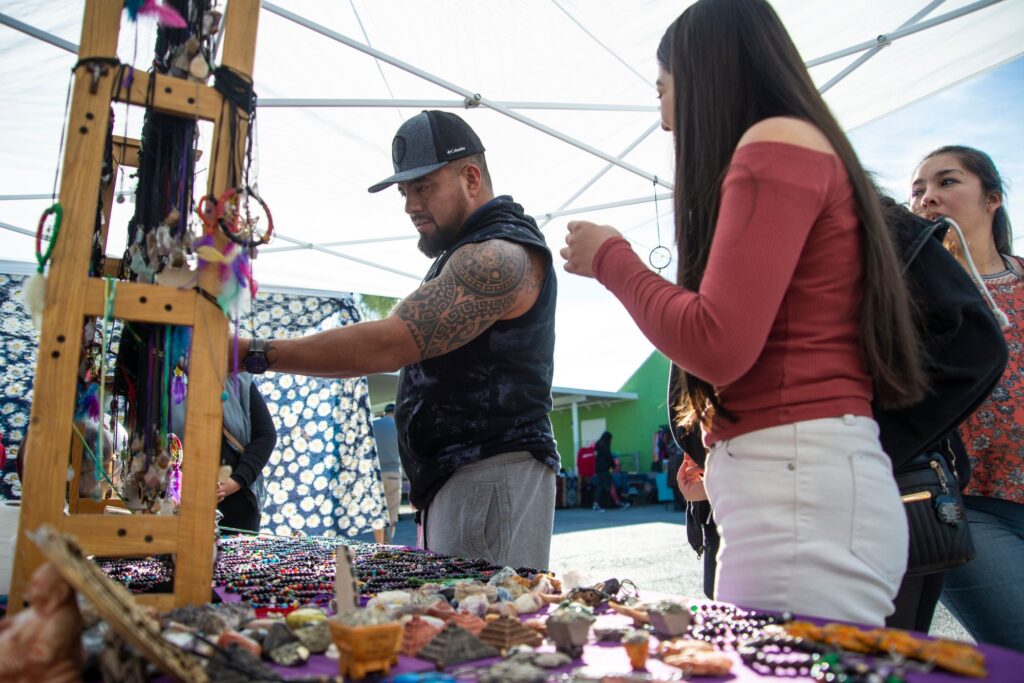 The event featured ceremonial prayers, food items including fry bread, and vendors selling cultural products such as "magic candle herbs," one-of-a-kind paintings with colorful tribal designs and dream catchers.
Dancers dressed in Native American regalia moved their bodies in sync with the sound of drums while one person led from the center as part of a whole-body prayer.
Cruz P. Ibarra, owner of the holistic health center Energy Sync Wellness, led a prayer about fire. She said everyone gets to choose their own prayer for the ceremony.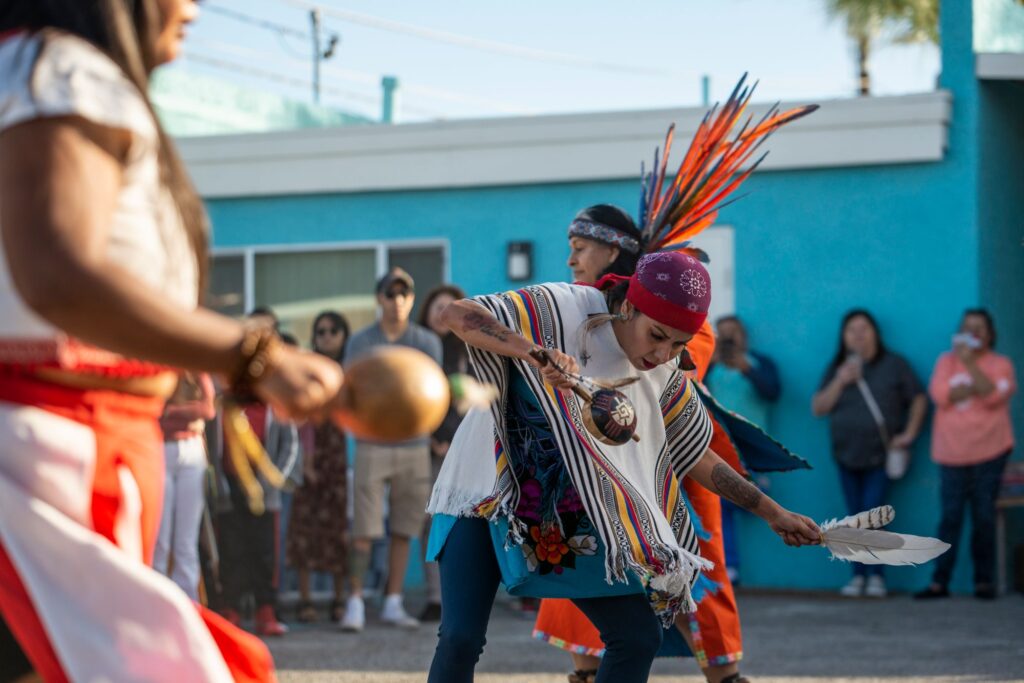 "Fire is the element that I hold dear to me," she said. "It represents our elders. It is also the first element that created the world in our culture."
Recently, tribes, organizations and families have been celebrating Nov. 25 as Native American Heritage Day across the nation. In Nevada, the new holiday falls on Sept. 25, but that did not stop local tribal communities from celebrating with the rest of the nation this month.
Yesenia Moya Garay, born in Chihuahua, Mexico, said her place of birth is home to more than 200 Indigenous communities who remain there despite colonialism.
"Part of building spaces like [Indigemart], is reclaiming that and getting to know each other through cross-culturation," she said.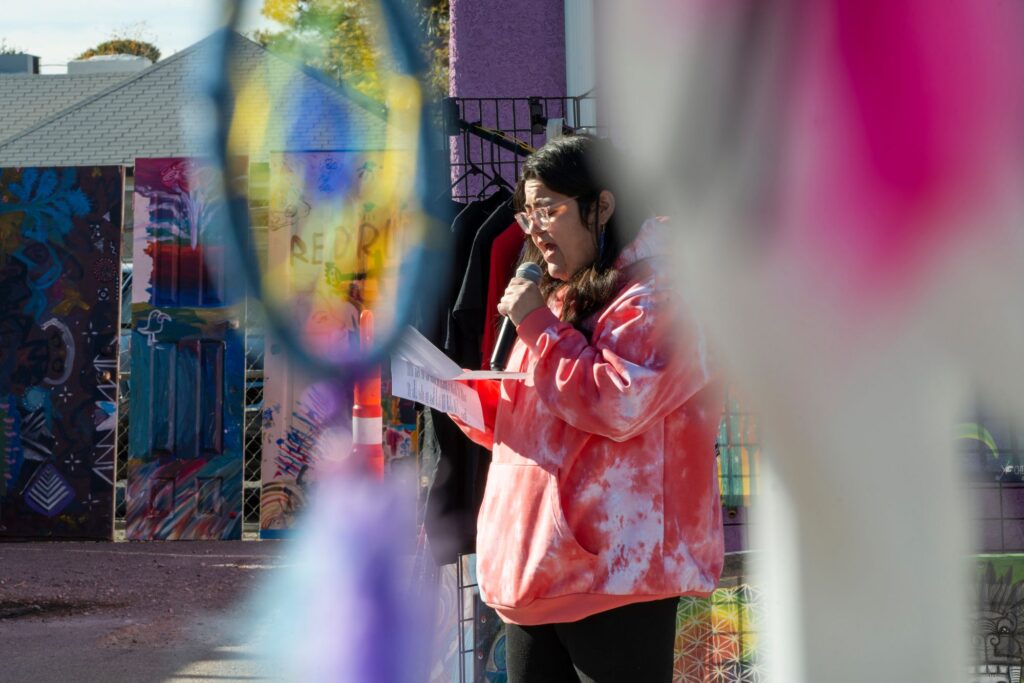 Moya Garay, who performed two identity-affirming poems, said the name of the event is to ensure that all Indigenous people are welcomed from across the world by Nuwu or Southern Paiute people.
Southern Paiute people formed small family tribes that lived in the southern areas of California, Utah, Nevada and Northern Arizona. By the early 1800s, tribal communities in the area were fighting to keep their land from white settlers.
Mora Garay said the number one thing she wants attendees to leave with is curiosity and connection toward their ancestral roots and culture, which has been "severed by borders and white supremacy."
"Stuff gets taken away from you," she said. "Colonization strips us of our native stories, in our tongues, and that's something that a lot of people of color in the United States in particular can always relate to."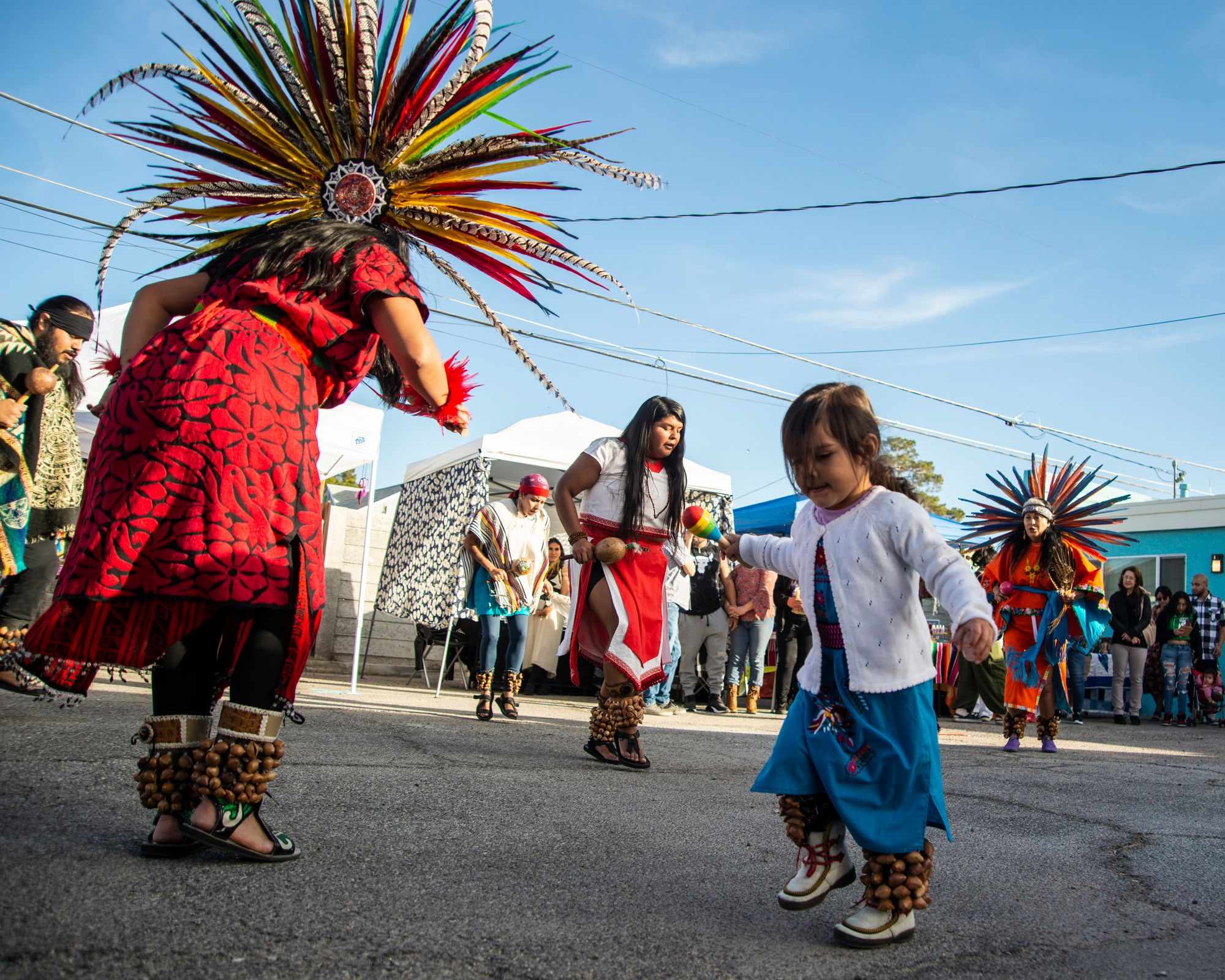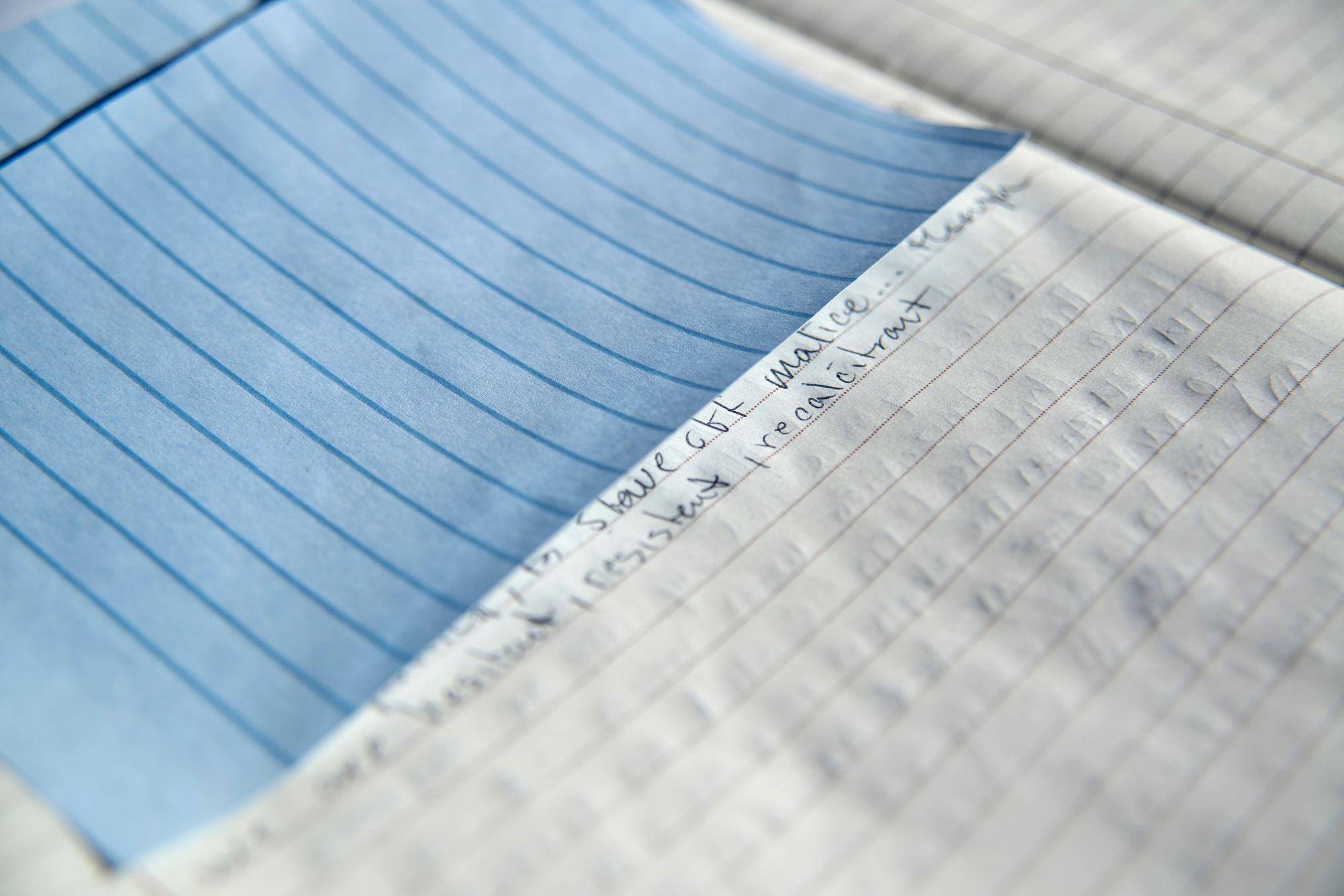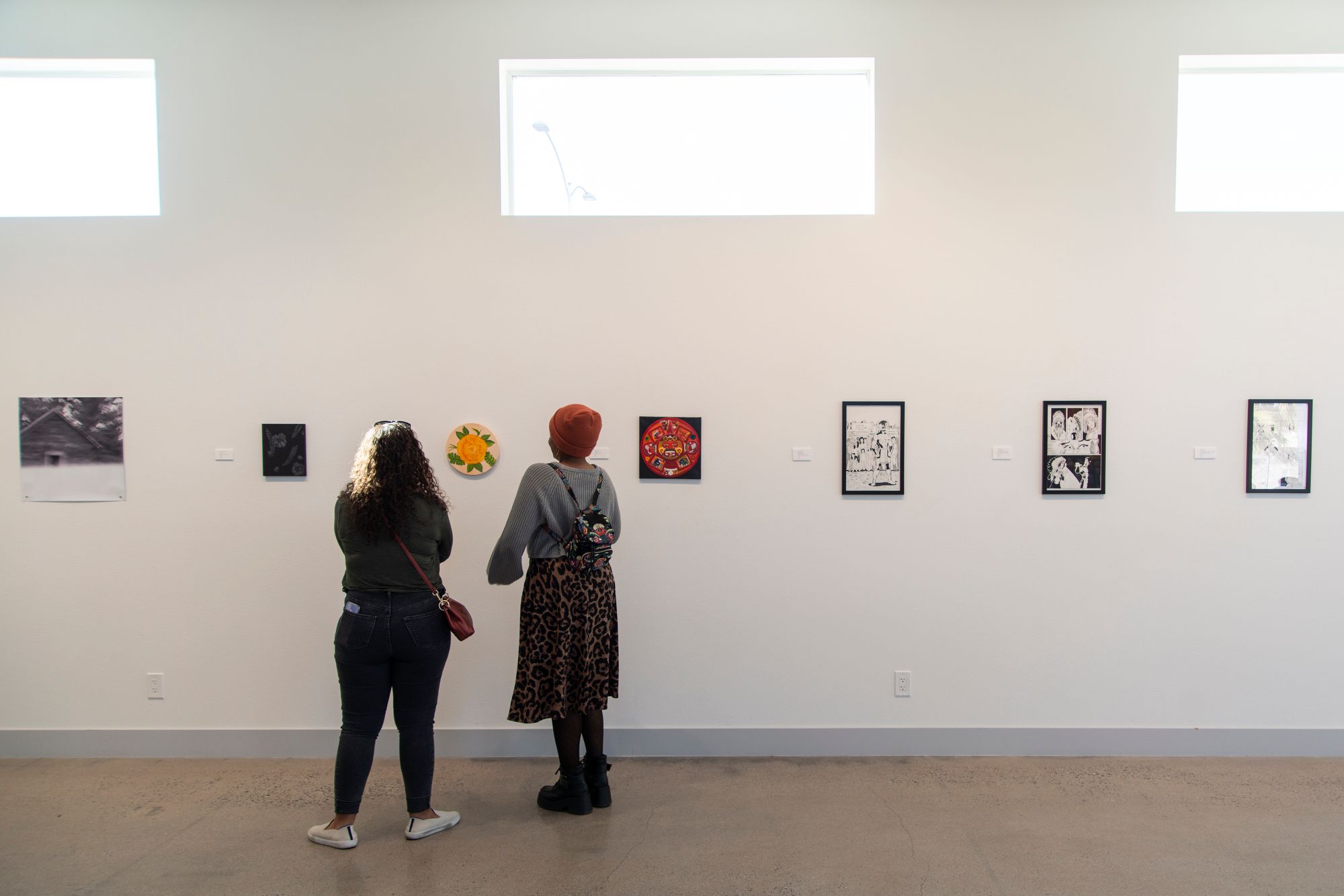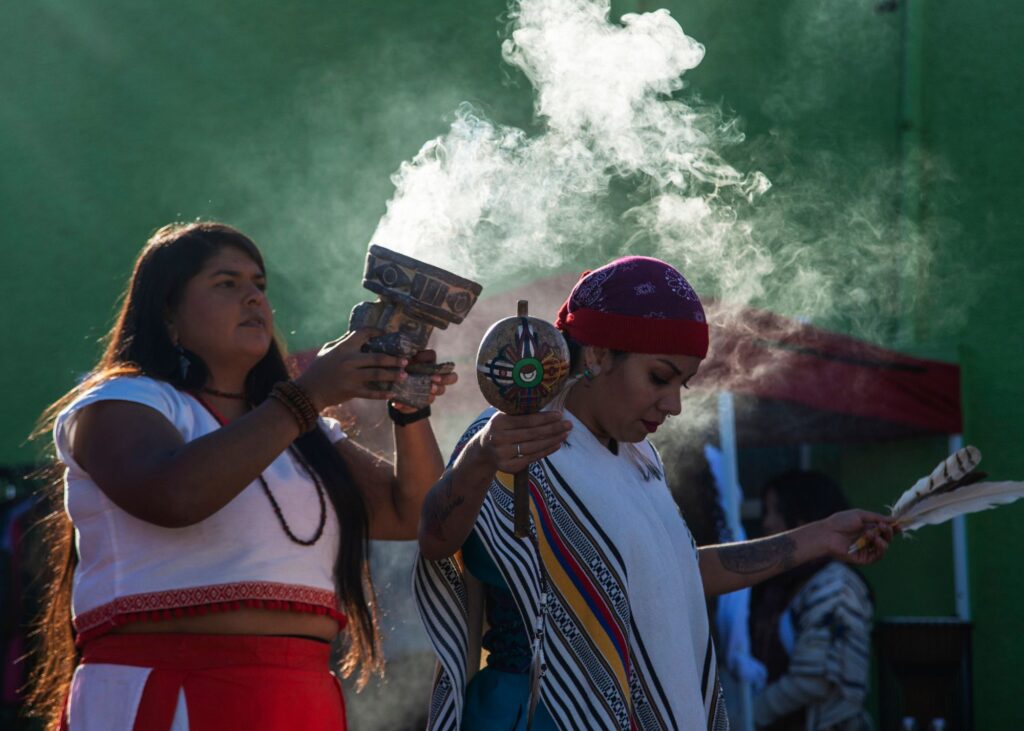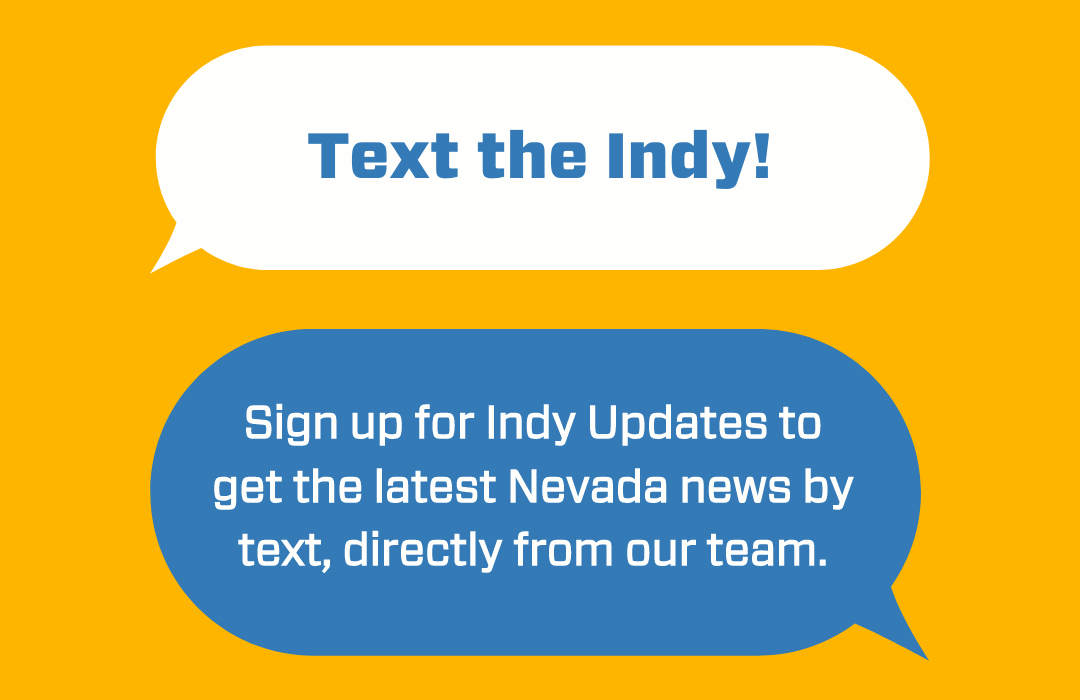 Featured Videos