On the Record: Incumbents, U.S. Senate candidates on gun policy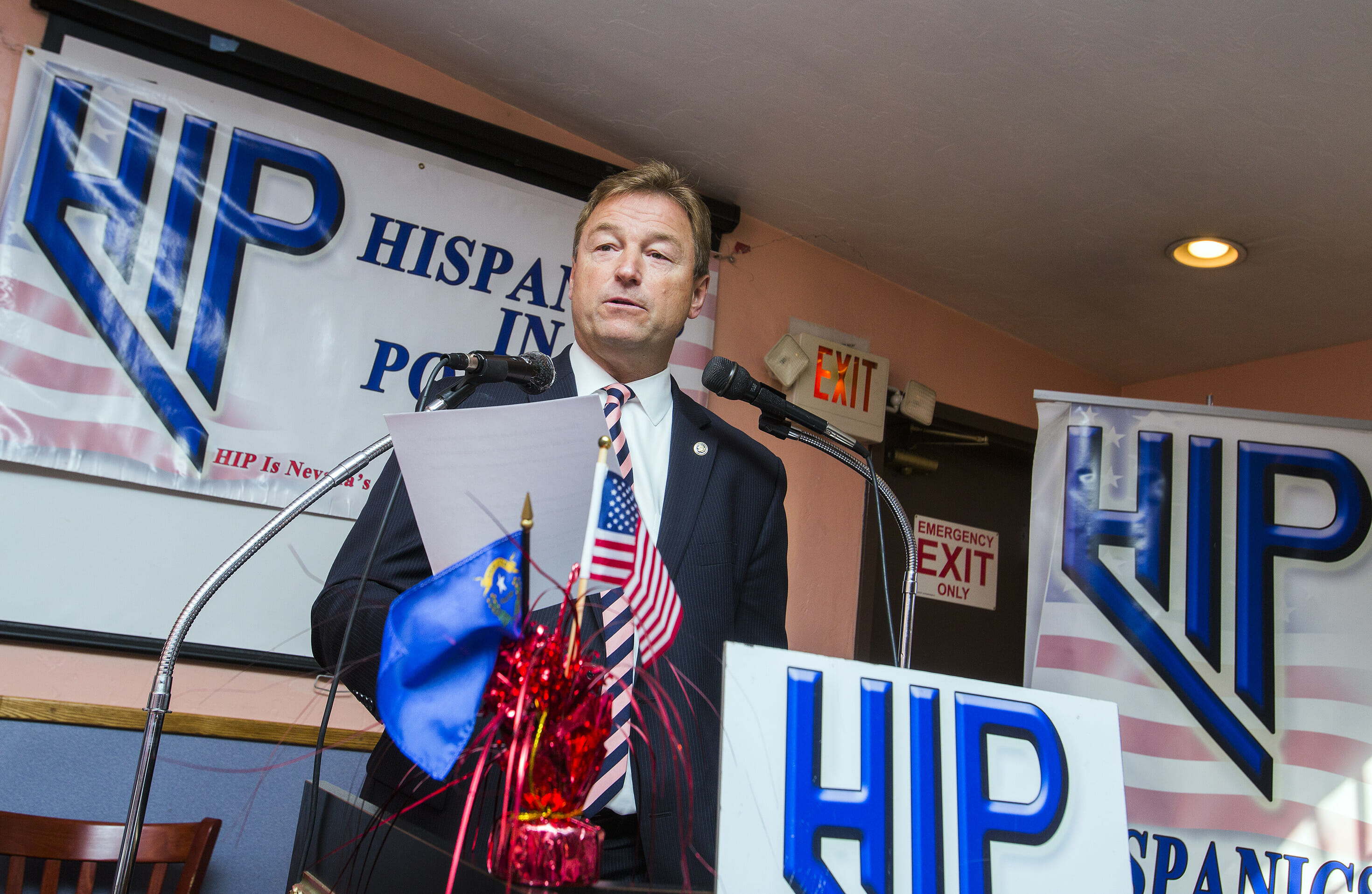 The deadly mass shooting at a Florida high school that left 17 dead has once again renewed the bitter debate over what federal action, if any, should be taken on the sale and regulation of firearms.
Nevada — which in October became the site of the deadliest mass shooting in modern U.S. history when a gunman opened fired above the Route 91 Harvest Festival, killing 58 people and wounding hundreds — has been no stranger to the debate over firearms and gun violence.
And with seemingly little action on guns on the horizon, firearm regulation appears poised to play a major role in one of the state's premier 2018 contests — the U.S. Senate race.
Republican U.S. Sen. Dean Heller, who describes himself as an "unwavering advocate" for the Second Amendment, is facing pressure from both flanks as he embarks on his high-profile bid for re-election. Conservative businessman Danny Tarkanian has been a constant critic of Heller on guns and other issues, and Democratic Rep. Jacky Rosen, a likely general election opponent, has also used firearms and gun control as an issue in her bid to unseat Heller.
And although she's a freshman, Democratic Sen. Catherine Cortez Masto's views — including an "evolving" belief on the merits of a federal ban on assault weapons —  will take on increased importance as control of the Senate goes up for control on the 2018 ballot.
While it's unclear whether any major gun control legislation will pass through a Republican-controlled Congress and presidency, detailing the stances that lawmakers have on firearms is a useful tool in not only determining what actions specific lawmakers may support, but to also indicate to voters what specific firearm-related policies they will or won't support if elected.
Nevadans are by no means united on gun issues — a 2016 ballot question implementing expanded background checks on private party sale or transfer of firearms passed by fewer than 10,000 votes out of more than 1.1 million cast, and failed in every county outside of populous Clark County.
Despite the close vote on the ballot question, Nevada's senators (and the candidates to replace them) have largely hewn to the party line on the topic of firearms. Below, we've compiled where Nevada's senators and major 2018 Senate candidates stand on a multitude of firearms issues, from President Donald Trump's proposal to arm teachers to raising the minimum age required to purchase an assault weapon.
NRA grades and donations
Heller has received slightly more than $110,000 from gun rights groups (including the National Rifle Association, National Shooting Sports Foundation and National Association for Gun Rights) since entering the U.S. Congress in 2007, according to a tally by the Center for Responsive Politics. The NRA endorsed Heller ahead of the 2012 election, where he narrowly defeated Democratic Rep. Shelley Berkley.
That amount is relatively small compared to others  — a tally by the Center for Responsive Politics including both independent expenditures and direct contributions indicated that 15 other senators had received over $1 million in support from the NRA.
Although he received an "F" grade from the group in 2006, Heller's primary opponent Danny Tarkanian has generally run on a strong pro-gun platform and received plaudits from the NRA in his several runs for public office since 2010. Tarkanian was given a "C+" rating during his 2012 congressional run and an "Aq" rating and endorsement from the group in his unsuccessful 2016 bid for the state's 3rd Congressional District.
Rosen was given an "F" rating by the group in 2016, her first bid for public office.
The NRA reported spending more than $2.5 million against Cortez Masto during the 2016 election, including running television ads comparing her to Democratic Sen. Harry Reid.
Letter grades for candidates from the NRA are given based on "voting records, public statements and their responses to an (NRA) questionnaire."
Concealed carry reciprocity
The NRA has stated that its "number one agenda item" in Congress is an issue that received comparatively little attention in the general debate over firearms — passage of a national concealed carry reciprocity bill.
The legislation — a version of which passed the U.S. House in December 2017 but has yet to move forward in the Senate — would attempt to federalize the current patchwork rules around which states accept out-of-state permits to carry a concealed firearm. Opponents, including Everytown for Gun Safety, say the bill would endanger the public by forcing states to accept concealed carry permits from states with lower standards, including 19 that don't require safety training to receive a permit.
Nevada's Department of Public Safety currently recognizes concealed carry permits from 30 other states, but not from neighboring California.
Heller co-sponsored a similar bill by Texas Republican Sen. John Cornyn last year that would create national reciprocity for states that issue concealed carry permits. He co-sponsored similar bills in 2016 and 2012.
On his "Issues" page on his U.S. Senate website, Tarkanian said his "top gun rights priority" in office would be passing a concealed carry reciprocity law, while attacking Heller for "rarely" talking about the issue.
As Nevada's attorney general, Cortez Masto signed onto a letter with 9 other state attorneys general in 2012 asking the U.S. Senate to oppose any concealed carry reciprocity bill. Her office said in a statement on Tuesday that she would oppose a reciprocity bill in the Senate.
Rosen voted against a House version of the legislation sponsored by North Carolina Republican Rep. Richard Hudson in December 2017. The bill, which passed 231 to 198, has yet to come up in the Senate.
Fix NICS and background checks
Heller voted against a 2013 compromise firearm sale background-checks bill proposed by West Virginia Democratic Sen. Joe Manchin and Pennsylvania Republican Sen. Pat Toomey that, if approved, would have required checks on all public sales of guns, exempting inter-family sales and transfers.
Despite saying in an interview that universal background checks would be a "reasonable step forward," Heller said he opposed the amendment because it infringed on the 2nd Amendment and "could lead to the creation of a national gun registry and puts additional burdens on law-abiding citizens."
After the 2017 mass shooting in Las Vegas, Heller joined a bipartisan group of senators in introducing the "Fix NICS Act" designed to improve and enforce compliance with the National Instant Criminal Background Check System (NICS). The bill would require federal agencies and states to produce plans on how they implement the federal background check system, and create several incentives — including grant preferences — to states that comply with the system.
The bill has stalled in Congress since it was introduced in November, though Cornyn told Texas reporters last week that Trump had signaled his support for the bill.
Heller also voted in favor of a measure in February rescinding a Social Security Administration rule that would require adding people to NICS if the individual cannot "perform gainful activity" because of mental impairment, or are a beneficiary unable to receive his or her own benefits and need an appointed representative to manage them. Cortez Masto and Rosen voted against the measure, which passed 57-43 in the Senate and 235-180 in the House.
Cortez Masto also announced she would support the "Fix NICS" bill, and in October 2017 co-sponsored a bill similar to the one Heller voted against in 2013 that would expand background checks to cover all sales or transfers of firearms by private sellers, with a handful of exceptions.
Cortez Masto also said she supported "universal" background checks as part of her 2016 endorsement from Americans for Responsible Solutions PAC, a gun control group founded by former Rep. Gabrielle Giffords, who was shot in 2011 in Tucson, AZ, while meeting with constituents..
Rosen co-sponsored the "Public Safety and Second Amendment Rights Protection Act of 2017" in November 2017, which would expand background checks to cover private-party firearm sales and transfers (but not transfers between family members).
According to his 2016 endorsement from the NRA, Tarkanian said he opposed the "Obama/Clinton/Bloomberg 'universal' background check system." He told the Reno Gazette-Journal last month that he wouldn't support any additional gun control restrictions, and said in an email that he was against it.
Bump stocks
Bump stocks, which use the recoil from the firing of semi-automatic weapons to fire hundreds of rounds per minute, similar to an automatic weapon, have come under increased scrutiny after authorities found 12 rifles equipped with the devices in the hotel room of Las Vegas shooter Stephen Paddock. President Donald Trump announced last month that he was requesting U.S. Attorney General Jeff Sessions propose regulations banning the devices.
A handful of bills seeking to ban the devices have emerged since the Oct. 1 shooting, and many of Nevada's representatives have signed on to support them.
Cortez Masto introduced a bill on March 1 with Arizona Republican Sen. Jeff Flake and New Mexico Democratic Sen. Martin Heinrich to ban bump stock devices, and co-sponsored the "Automatic Gunfire Prevention Act" in October 2017 that would also ban use or sale of the devices.
In her "maiden speech" to the Senate in October 2017, Cortez Masto said she would make it her mission to prevent similar tragedies from happening in the future, part of which includes banning bump stock devices.
"You don't need a bump stock to hunt – unless you're hunting people," she said.
Heller, meanwhile, hasn't signed on to any bills that would ban use of the devices, but issued a letter with a handful of other Republican senators in the immediate aftermath of the shooting urging the federal regulators to revisit a regulatory determination that the devices were legal under existing law.
Heller told KLAS anchor Christianne Klein in October that he would prefer for the president to reverse the legality of the devices through regulation, rather than going through Congress. In the aftermath of Trump's February announcement taking steps to bar use or sale of the devices, his office told the Las Vegas Review-Journal that the senator was "pleased that the administration is taking action on this important issue."
Tarkanian also told Las Vegas Review-Journal columnist Victor Joecks in October that he would be open to the idea of restricting bump stocks through the use of federal regulation. He said in an email that it was under review by federal regulators, and "should be determined at that administrative level."
Rosen has co-sponsored at least two bills that would prohibit the sale or possession of bump stocks, including one sponsored by Rhode Island Democrat David Cicilline and another backed by 10 Democrats and 10 Republicans in the House.
Raise age to purchase assault weapons
No Nevadans have signed on to a proposal introduced by California Sen. Dianne Feinstein and Arizona Republican Sen. Jeff Flake raising the minimum age to purchase semiautomatic assault weapons from 18 to 21, though Rosen's office said the congresswoman supports the proposal.
Tarkanian said in an email that he was opposed to the concept, but if it happened, a military exemption "must" be included.
Question 1
Nevada's mothballed ballot initiative requiring "universal" background checks on private sales and transfers within the state, with limited exceptions, drew comments from most, but not all, Nevada senators and candidates during the 2016 election cycle.
Rosen supported the ballot question during the 2016 election, telling KLAS at the time that she believed "that you can support the 2nd Amendment 100 percent and be smart and have universal background checks." Tarkanian, her 2016 opponent, said he was opposed to the ballot question in an April 2016 column.
Cortez Masto said during a debate with her Republican opponent, Rep. Joe Heck, that she supported the ballot question and called it "common sense." Heller did not appear to comment on the ballot question during the 2016 election.
Assault weapon ban
In a series of amendment votes in 2013, Heller voted against amendments prohibiting high-capacity magazine capacity and a proposed federal ban on semiautomatic assault weapons.
In her role as attorney general, Cortez Masto signed on to a 2009 letter to former U.S. Attorney Eric Holder asking the administration to not bring back an "assault weapons" ban that lapsed in 2004, with the letter stating that "we do not believe that reinstating the 1994 assault weapons ban will solve the problems currently facing the United States or Mexico."
"We share that appreciation for hunters and are committed to defending our Second Amendment rights—which is why we believe that additional gun control laws are unnecessary," the letter stated. "Instead, authorities need to enforce laws that are already in place."
Cortez Masto also did not sign on to Feinstein's "Assault Weapons Ban of 2017," which was co-sponsored by 27 other Senate Democrats.
However, Cortez Masto spokesman Rey Benitez said in a statement that the freshman Democrat has changed her views on the subject.
"After talking to law enforcement in Nevada and thoroughly evaluating the current epidemic of mass shootings in America, Senator Cortez Masto's views have evolved and she supports an assault weapons ban as a way to reduce the number of mass shootings and save lives," he said in an email.
Tarkanian said in a 2016 letter that he would oppose any proposed "unconstitutional and ineffective assault weapons ban." His 2016 NRA endorsement stated that he opposed any ban on "commonly owned semi-automatic firearms used for hunting, recreations shooting, and self-defense." He said in an email Tuesday that he was still not in favor of a ban.
Rosen told the Reno Gazette-Journal in February that she would support a revived federal ban on semiautomatic assault weapons. She also co-sponsored an assault weapon ban bill, H.R.5087, on February 26.
Arming teachers
In the wake of the mass shooting in Florida, President Trump publicly floated the idea of arming highly trained teachers to carry firearms with them on campus to deter school shootings.
On Twitter, Rosen called the proposal "absurd" and a "desperate attempt to distract from real solutions to the gun violence epidemic."
A spokesman for Cortez Masto also said she was opposed to the idea.
Tarkanian said he would be in favor of it only if it is voluntary and if the teachers are highly trained, beyond the requirements for a concealed carry permit.
A Heller spokeswoman did not return an email asking for his position on arming teachers.
Disclosure: Shelley Berkley has donated to The Nevada Independent. You can see a full list of donors here.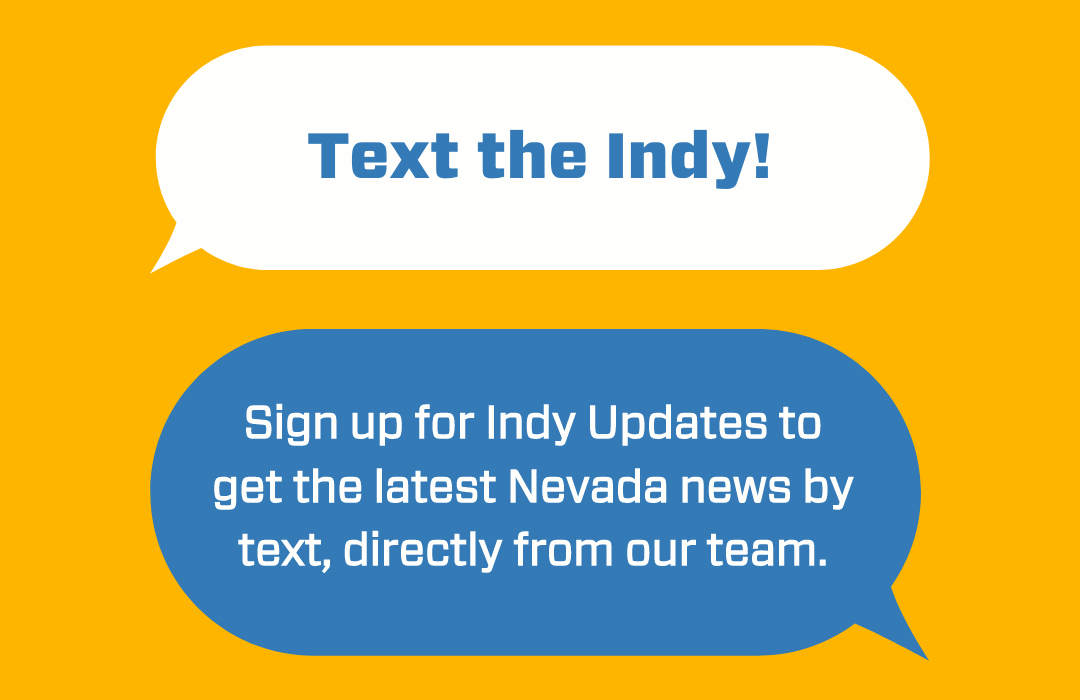 Featured Videos
Comment Policy (updated 4/20/2021): Please keep your comments civil. We reserve the right to delete comments or ban users who engage in personal attacks, use an excess of profanity, make verifiably false statements or are otherwise nasty. Comments that contain links must be approved by admin.