One Year Later: School librarian's project spreads the love her family felt after the shooting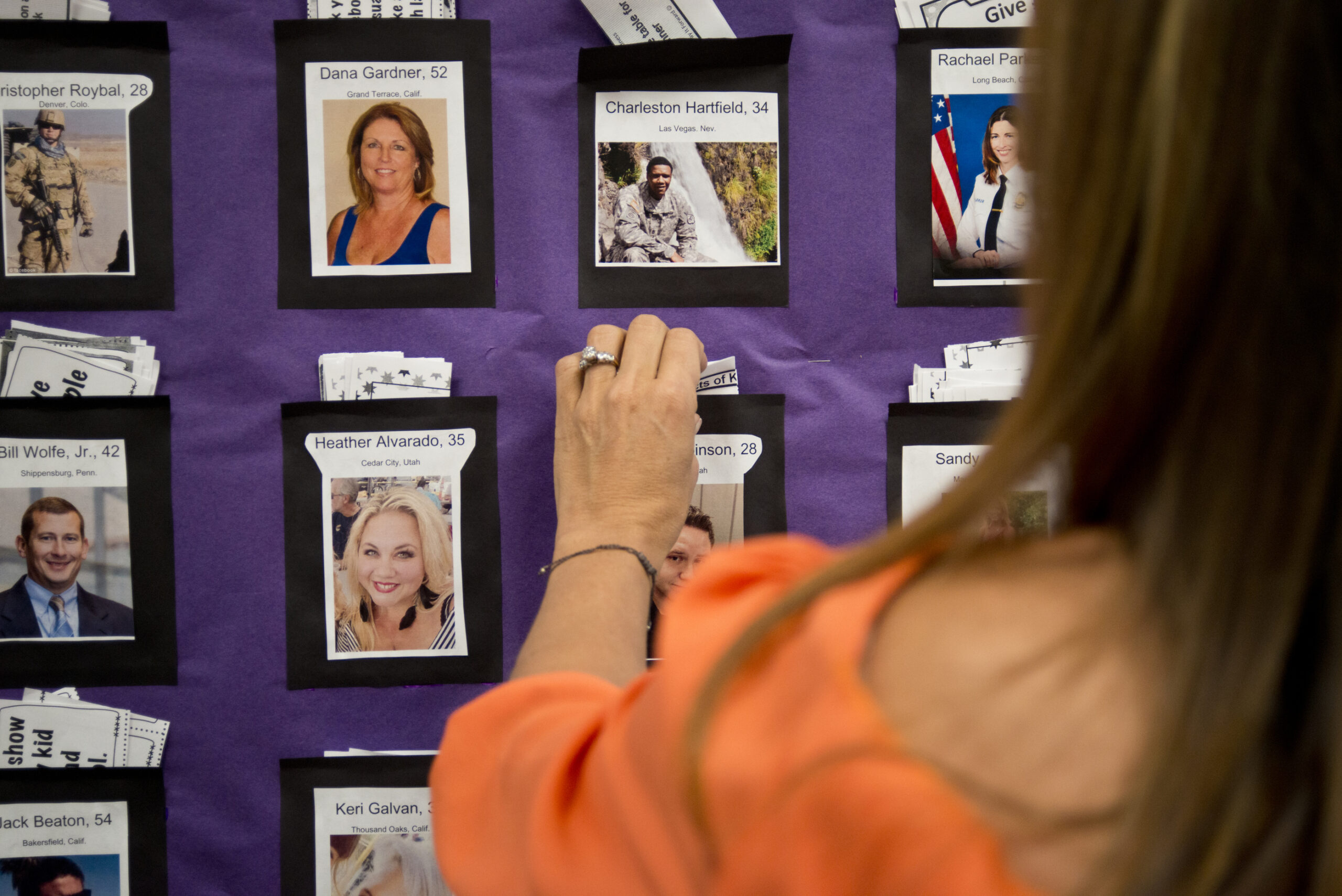 The list of thank-you notes would be too long, impossible even.
Ninety-one people or organizations sent flowers to the hospital. Friends helped feed the dogs. Donations poured in on a GoFundMe account. Neighbors strung a "welcome home" banner across the family's garage. And even more loved ones, acquaintances or strangers ordered meals, causing the doorbell to ring daily with a new delivery. It was so much food that Cindy Baca didn't cook for an entire month.
Instead, she and her husband focused on caring for their then-17-year-old twin daughters — Gianna and Natalia — whose first concert without their parents in tow ended with gunfire invading the Route 91 Harvest music festival.
"There was no way to thank all the people that helped us," Baca said recently while sitting inside Escobedo Middle School, where she works as a librarian. "We go out of our way now more than ever to help people."
A project she started in the school's library nearly a year later is proof of that resolve.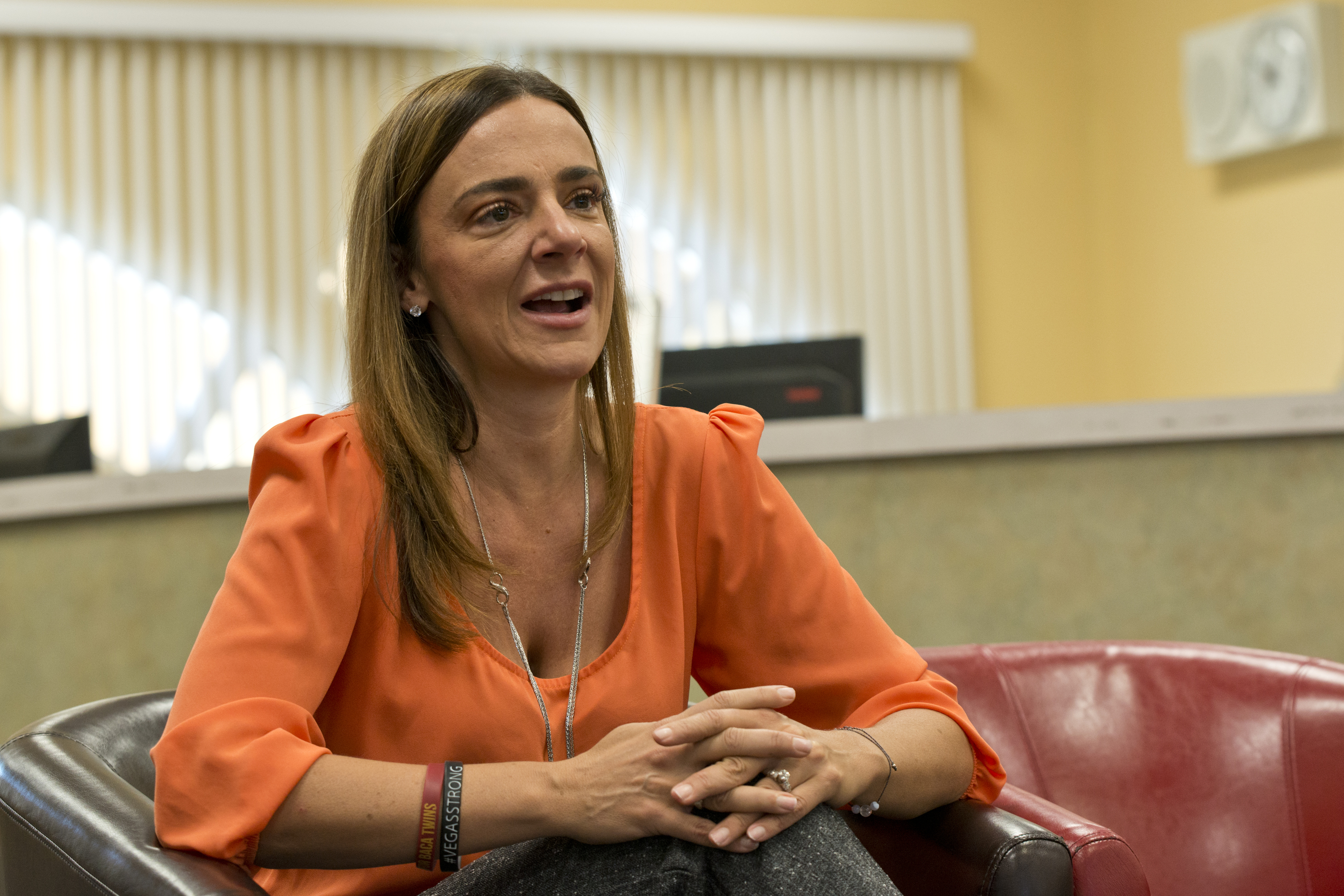 ***
The calls came just as Baca and her husband were crawling into bed that Sunday night. Baca's phone rang first. It was her best friend whose sister was attending the concert with the twins.
"I just remember her saying, 'Do you know what's going on? Do you know what's going on?'" she said.
Months earlier, their daughters had asked permission to attend the country music festival. After some consideration, the Bacas decided to let them go. The couple didn't see much harm in letting their responsible girls, who were seniors at Faith Lutheran High School and co-captains of their varsity cheerleading squad, enjoy the Sunday night concert. They could be tired for one school day, they thought. Not a big deal.
Confused by her friend's question, Baca said she knew her twins were at the concert. Her friend continued, encouraging Baca to stay calm.
"She said there was a shooting and both of the girls have been shot," Baca said. "I was like, 'What?' I just remember being in a daze. At the same time, her husband called my husband, and he was on the other side of the bed. He jumped up and was starting to get dressed. I just stood there. I was numb, not comprehending."
They dressed, hopped in their car and sped down the highway, clocking 100 mph. Unmarked police cars with flashing lights zoomed by them.
They wound up at Sunrise Hospital and Medical Center, where their daughters — separated during the shooting — had been taken. A bullet had sliced through Natalia's shoulder and traveled through her chest to the other side, collapsing a lung in the process. Her identical twin, Gianna, had suffered a gunshot on her upper back thigh.
Once Baca arrived, she wouldn't leave the hospital campus for five days. This is the plight of loved ones — the mothers, fathers, siblings, spouses and friends whose lives were altered by news reports, text messages or phone calls that set in a motion a frantic search for concertgoers. Baca found Gianna first in the hospital.
Her daughter's first question: "Is Natalia OK?"
She promised to find out.
It took about an hour, but when she located her other daughter, the first words out of Natalia's mouth were, "Is Gianna OK?"
Baca watched as relief washed over her daughters' faces, knowing their other half was safe in the same hospital. Unlike 58 other concertgoers, her girls would go home one day. They would have each other, just like they always had. They would graduate high school together and start their similar but separate next chapters — one as a makeup artist and the other as a hairstylist.
Nearly a year after the shooting, Baca still finds them curled up sleeping together some nights.
"They are physically better," she said. "Emotionally they are up and down. It has been hard this week."
***
The family, which includes the twins and their older brother, has settled into what Baca describes as a new normal. They sit near the exits in movie theaters. They walk along the sides of crowds. They keep safety plans in mind.
"We're more watchful," she said.
But the Las Vegas shooting hasn't ruined their outlook on humanity. Baca says she gets that question often. For her, it's an easy answer: "No, it has actually made us more loving."
They'll never forget the compassion extended to them — for so many days, from so many people and in so many unexpected places. The first day her girls were well enough to leave the house, Baca took them on a mother-daughter trip for pedicures. A stranger paid their bill. The same thing happened at lunch. And then again at dinner.
"I can't even count all the ways people helped," she said. "It was overwhelming in a good way."
So when Baca saw a Facebook post about a project involving random acts of kindness as a tribute to those killed in the Las Vegas shooting, she wanted to join the effort.
She tacked purple construction paper to a wall in her library, cut out photos of all 58 victims and fastened the pictures to pockets filled with pieces of paper. Giant words written on orange paper topped the bulletin board: "Honor 58 Random Acts of Kindness."
The project debuted earlier this month at Escobedo Middle School and, since then, Baca said a steady stream of students and teachers have visited each day to participate. Each victim's pocket contains a different random act of kindness — tasks simple enough that a middle-school student can complete them.
"Clean your room without being asked."
"Write a letter to your parents telling them you love them."
"Share your toys with a sibling."
Baca followed the suggestion of the Facebook post and shared photos of her project. Messages poured in, she said, from teachers hoping to replicate it elsewhere and victims' family members who wanted to know what random act of kindness existed in their loved one's pocket.
She has been busy responding to each person and sharing her "lesson plan" via Google drive.
"It wound up being a lot bigger and more emotional than I thought," she said.
The kindness it has unleashed in the middle school — filled with students at an age when cliques can be cooler than compassion — has only reinforced Baca's belief in humanity. One student even asked school administrators if they could null his "no-contact contract" with another student, she said. The pair had been involved in a prior altercation and, as a result of its severity, had been asked to stay apart.
The random acts of kindness, born from the worst mass shooting in modern American history, paved the way for the two students to make amends.
"I'm proud of it," Baca said. "I'm proud of the students."
It's also her way of saying "thank you" to everyone who showered her family with love.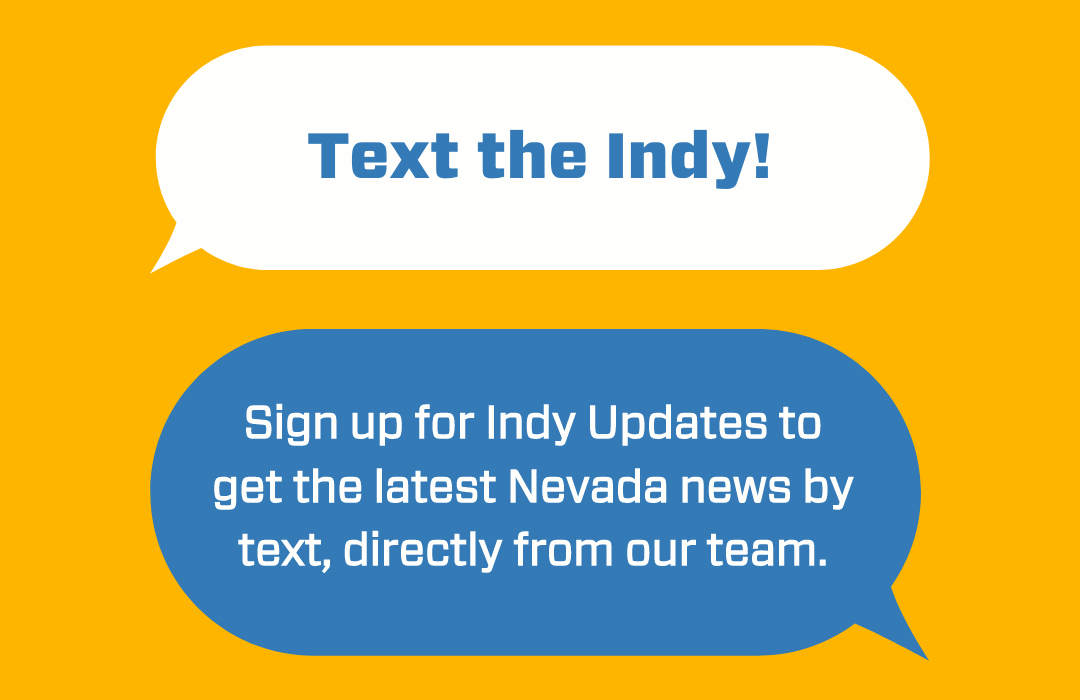 Featured Videos
Comment Policy (updated 4/20/2021): Please keep your comments civil. We reserve the right to delete comments or ban users who engage in personal attacks, use an excess of profanity, make verifiably false statements or are otherwise nasty. Comments that contain links must be approved by admin.