Online charter school announces closure of its underperforming elementary program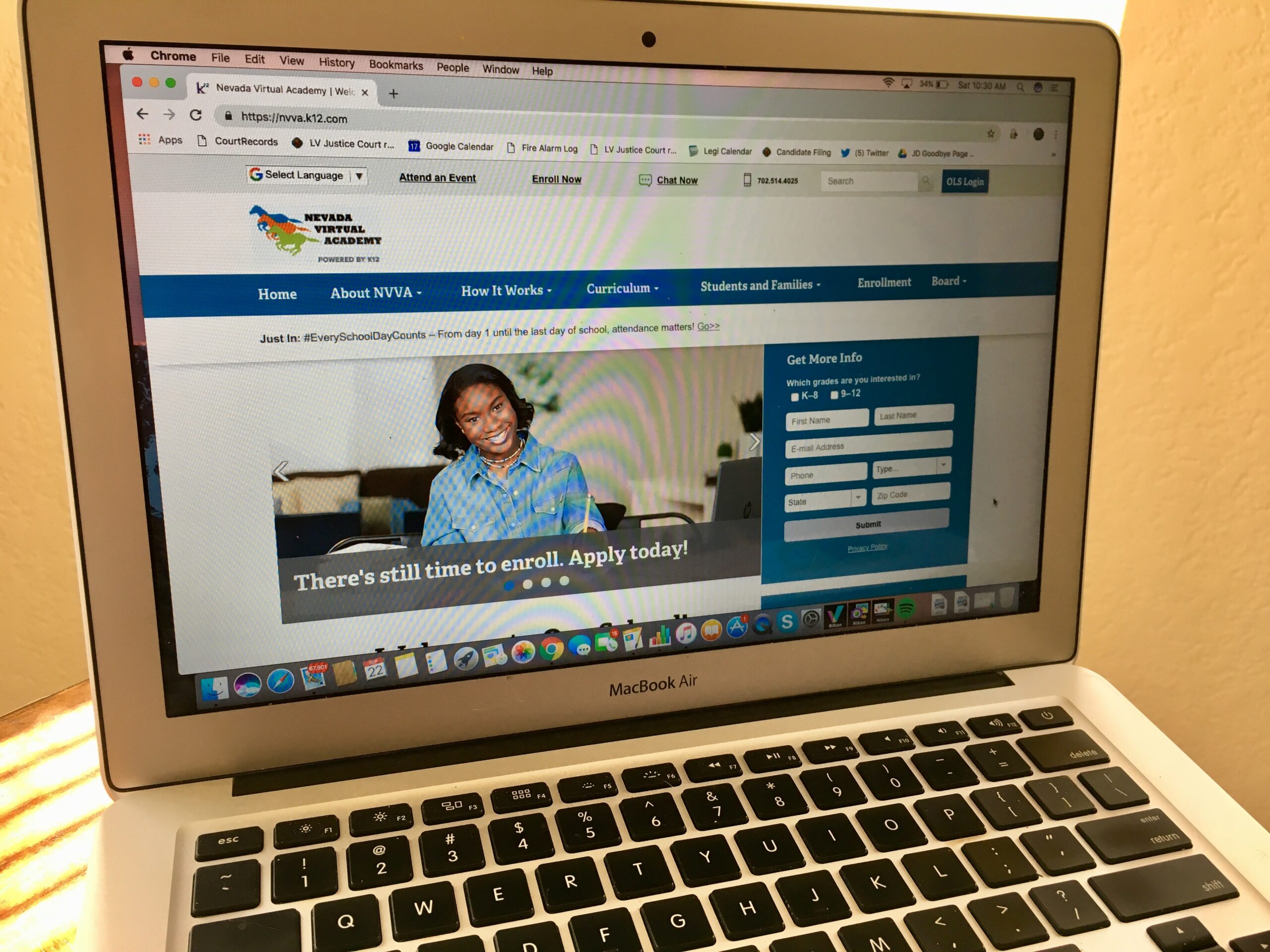 Nevada Virtual Academy's underperforming elementary program will close at the end of the 2018-2019 school year, officials from the online charter school said last week.
The closure announcement comes on the heels of school ratings released by the Nevada Department of Education earlier this month. The online charter school's elementary-level program again received one star, the lowest rating under the Nevada School Performance Framework (NSPF), an accountability system largely based on student achievement.
Per an agreement reached with the State Public Charter School Authority this summer, Nevada Virtual Academy's elementary school could only remain open if it received an NSPF index score of at least 34, which would have moved it to two stars. The school failed to hit that mark — instead receiving an unchanged index score of 21.
The school's lackluster performance has raised anew the question of how to regulate online charter schools, some of which have long struggled to yield adequate student achievement.
Nevada Virtual Academy's board chair, Samantha Morris, and head of the school, Yolanda Hamilton, sent a letter to families Thursday announcing the elementary program's closure. The online charter's middle and high school programs — which received two stars and three stars, respectively — will remain open.
"NVVA values its students and is dedicated to improving student performance and providing a quality education to the children and families we serve," they wrote in the letter. "We are disheartened that we will not be in a position to serve students in grades K-5 next school year. However, we will do our best to assist currently enrolled students in NVVA's elementary school find alternative educational opportunities that meet their needs."
Patrick Gavin, executive director of the Charter School Authority, said the closure will affect roughly 500 elementary students across Nevada.
"I think it's going to be really important for the traditional public schools and charter school statewide to provide as much assistance as possible to the kids and families affected by it," he said.
The agreement Nevada Virtual Academy reached with the Charter School Authority over the summer ended litigation involving the two entities. The online charter school filed a lawsuit in the spring after the Charter School Authority issued a notice of intent to terminate Nevada Virtual Academy's charter contract for its chronically underperforming elementary school.
The agreement also capped Nevada Virtual Academy's total enrollment at 2,275 students across its elementary, middle and high school.
Virtual charter schools have been the biggest trouble spot among the state's portfolio of charter schools. The average star rating for state-sponsored virtual charter schools is one star at the elementary level, 1.5 stars at the middle school level and two stars at the high school level, according to a Guinn Center analysis.
But brick-and-mortar charter schools sponsored by the state outperformed traditional public schools at every level based on the average star ratings. The disparity has sparked ongoing dialogue about what to do with the struggling virtual charter schools.
The topic emerged again Friday during a session at the Charter School Association of Nevada's annual conference. The question posed to panelists: Does Nevada need a new oversight framework for full-time, online charter schools?
The panelists included Nancy Brune from the Guinn Center; Chris McBride from Nevada Connections Academy; Veronica Brooks from the National Association of Charter School Authorizers; Bryon Richardson from the Leadership Academy of Nevada and Russ Simnick from the National Alliance for Public Charter Schools.
Several panelists suggested classifying online charters as a different type of school with a new accountability system that better suits their needs. An accountability system could use metrics based on online charter schools' unique dynamics such as how to capture attendance rates in a meaningful and accurate way.
"Right now, unfortunately, (online charters) aren't working for a lot of kids, partially because we have a system that doesn't work for those types of schools," Brooks said.
Charter schools are free and open to any students in the state, which panelists acknowledged can cause problems for the online programs because some students aren't cut out for that type of learning model. Simnick suggested that changing online charters' classification could lead to them being treated like magnet schools, which can be more selective with enrollment.
Online charter schools have been hailed as a great option for some students — particularly children or teens who are professional athletes or those who have specific health needs that make traditional schooling difficult. Students who have experienced bullying also have sought out virtual schools.
But charter leaders say the environment doesn't work for every student, especially those with lackluster family engagement.
"It is very clear that for some students these programs are an ideal fit," Gavin said. "Unfortunately, the reality is there are far too many students who have not been successful in these programs."
State lawmakers likely will delve into problems regarding online charter schools during the 2019 legislative session. The Legislative Committee on Education has submitted a bill draft request that would provide for separate regulation of online charter schools.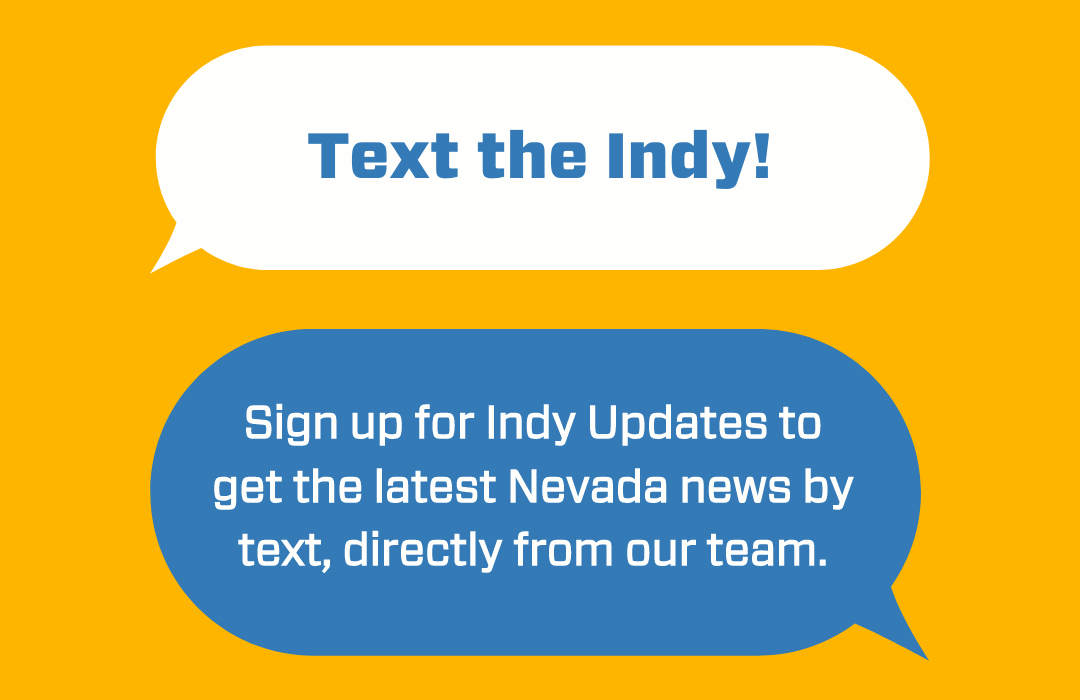 Featured Videos
Comment Policy (updated 4/20/2021): Please keep your comments civil. We reserve the right to delete comments or ban users who engage in personal attacks, use an excess of profanity, make verifiably false statements or are otherwise nasty. Comments that contain links must be approved by admin.