Operating Engineers ask Sisolak for help after getting cold shoulder from Resorts World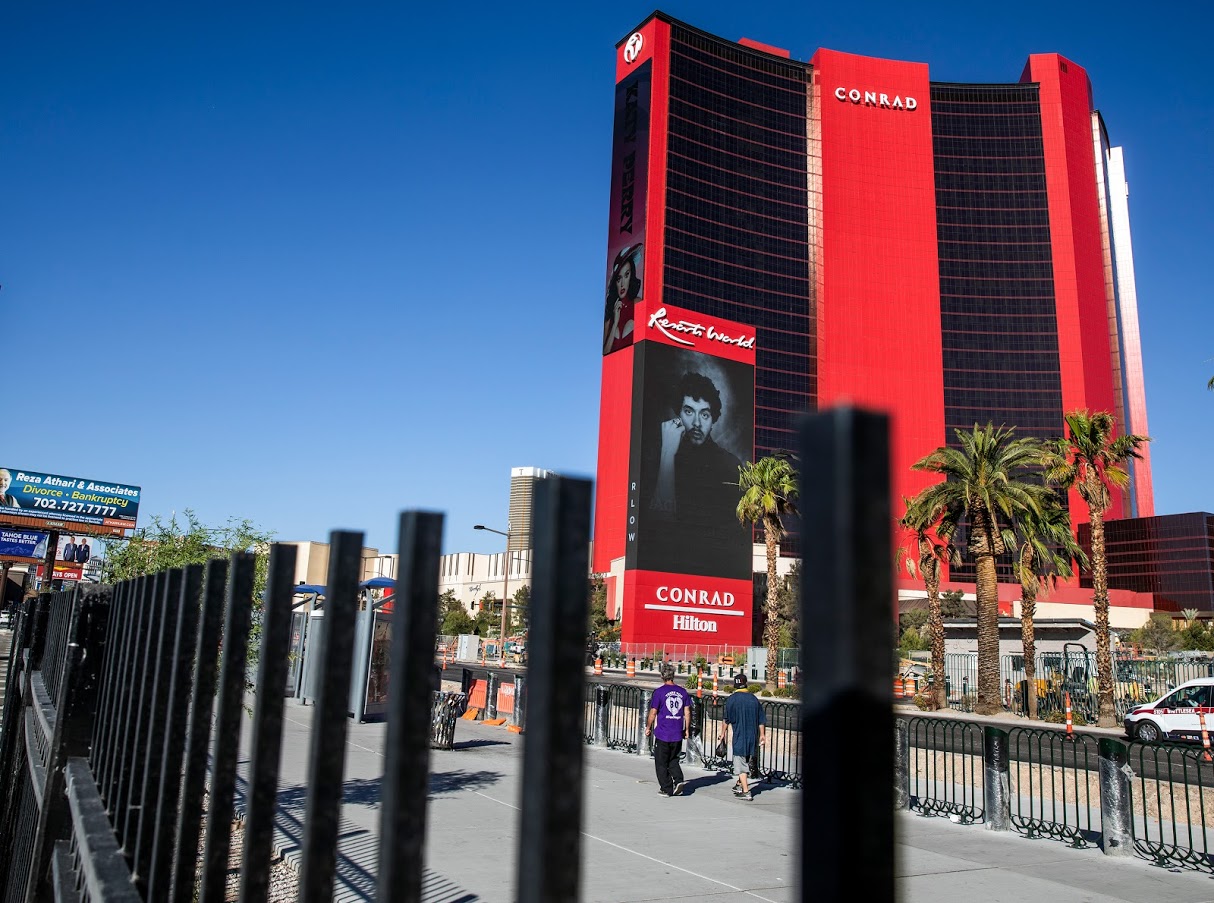 Operating Engineers Local 501 is attempting to turn up the heat in its organizing effort at Resorts World Las Vegas with a scathing letter to Gov. Steve Sisolak that accuses the casino's owner Genting Group of maintaining "alarming" ties to Chinese Communist state-owned businesses.
"We are concerned that the findings … were not adequately considered during Resorts World/Genting Group's licensing investigation by the Nevada Gaming Control Board and Nevada Gaming Commission," Local 501 Director of Organizing Jose Soto wrote in an Aug. 3 letter copied to state legislative leaders and the heads of investigations at the Control Board as well as its executive secretary.
The missive is the latest escalation of tensions between the union and the gambling operator in its attempt to organize an estimated 110 facilities maintenance workers and slot technicians at Resorts World. It comes in the wake of an April complaint against the company by the National Labor Relations Board.
Citing public records and open-source material, Soto's letter requests that Nevada gaming regulators "initiate a new review into the business relationships between Genting Group and Chinese state-owned enterprises (SOEs). Genting Group has unique relationships that appear to be unprecedented among Nevada gaming licensees. This level of political and economic exposure can adversely influence the operations of Genting, its subsidiaries, and its ownership group. Moreover, ties to Chinese state enterprises may cause reputational harm to the State of Nevada and its gaming industry."
Among Genting's holdings is a partnership in Asian power plants with Chinese state enterprise SDIC Power Holdings. "SDIC's investment holdings include numerous Chinese military companies that face prohibitions in the United States," the letter states.
"Genting Group's relationships with Chinese state-owned enterprises appear to be unprecedented among Nevada gaming licensees. Indeed, recent events have loudly underscored the Chinese Communist government's willingness to exploit its influence over U.S. gaming licensees (Nevada, specifically) for maligning foreign policy purposes," the letter adds, referencing a May 17, 2022 Department of Justice news release announcing a lawsuit against Steve Wynn alleging the former casino magnate lobbied then-President Donald Trump and administration officials at the request of Chinese officials and failed to register as a foreign agent.
The union calls on the state to demand Genting Group fully divest its joint-venture interests in its Chinese state enterprises. At least some of the company's complex international business interests were discussed during its Gaming Control Board and Gaming Commission hearings earlier this year. The company and its executives received full approval.
The National Labor Relations Board complaint accuses the company of engaging in unfair labor practices by interfering with the union's organizing efforts, in part through the use of coercion and intimidation. Seven Resorts World officials, including President Scott Sibella, are named in the body of the complaint along with labor consultant Greg Peraino.
The complaint accuses Sibella, Vice President of Construction David McKinnis, and Teller Shop Manager Raoul Saiz of being responsible for some of the alleged "discriminatory conduct" and calls the unfair and unlawful labor practices so "serious and substantial" that "there is only a slight possibility of traditional remedies erasing their effects and conducting a fair election or rerun election."
In an interview Soto added, "It's almost impossible to have a fair election now" because of what he called interference in the process by top management officials at the casino. Soto described Peraino's efforts to disrupt the organization effort as attempted union busting.
Requests for comment resulted in responses from the governor's office and the casino company.
In a letter Tuesday from Sisolak Deputy Chief of Staff Bailey Bortolin to Soto and Local 501 Secretary Carolyne Akili, it was made clear the matter was being taken seriously, but recommended the union, "work directly with the Nevada Gaming Control Board, the Nevada Gaming Commission, and their respective staffs to raise and pursue your claims."
After noting its full compliance with federal labor laws and ratification of a three-year contract with the culinary union, a spokesperson for Resorts World said in a statement, "Our team members voted in an election that was requested by the Operating Engineers, and they chose not to select them as their representative. A second vote was then taken with a larger group of team members, but the Operating Engineers instead requested that the Labor Board block the ballot count. We still do not know the outcome of that vote.

"At this time we are unable to take any further action until the votes of our team members are allowed to be counted and their voices can be heard. At no time did Resorts World Las Vegas engage in any unlawful practices and we wish only that our team members are able to make an informed choice about their future, and whether or not they wish to be represented by the Operating Engineers for purposes of collective bargaining. If the Operating Engineers wish this to happen, they should allow the votes to be counted."
The union has been attempting to be recognized and bargain with the company since October 2021. A super-majority of the union's bargaining unit signed authorization cards and has been seeking that the company comply with its request for a card-check recognition.
In January, Soto attempted to move forward with the union presentation process under conditions similar to those previously enjoyed by the Culinary and Bartenders Unions at Resorts World. The response from Resorts World sounded positive.
"We appreciate your commitment to working in good faith and Resorts World pledges to do the same," the company's General Counsel Gerald Gardner responded in an email.
Several days later, the company hired what the Local 501 officials describe as a union buster to disrupt its organizing efforts.
John L. Smith is an author and longtime columnist. He was born in Henderson and his family's Nevada roots go back to 1881. His stories have appeared in Time, Readers Digest, The Daily Beast, Reuters, Ruralite and Desert Companion, among others. He also offers weekly commentary on Nevada Public Radio station KNPR.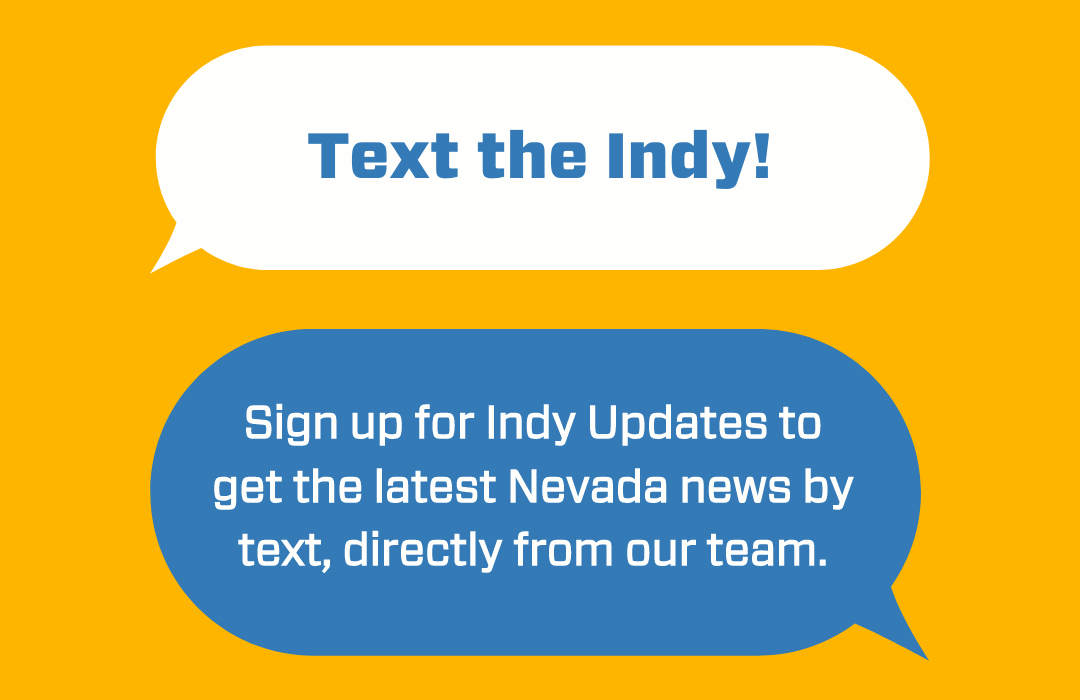 Featured Videos