Outdoor recreation chief: Industry needs boost for BLM, Forest Service budgets and aid for rural communities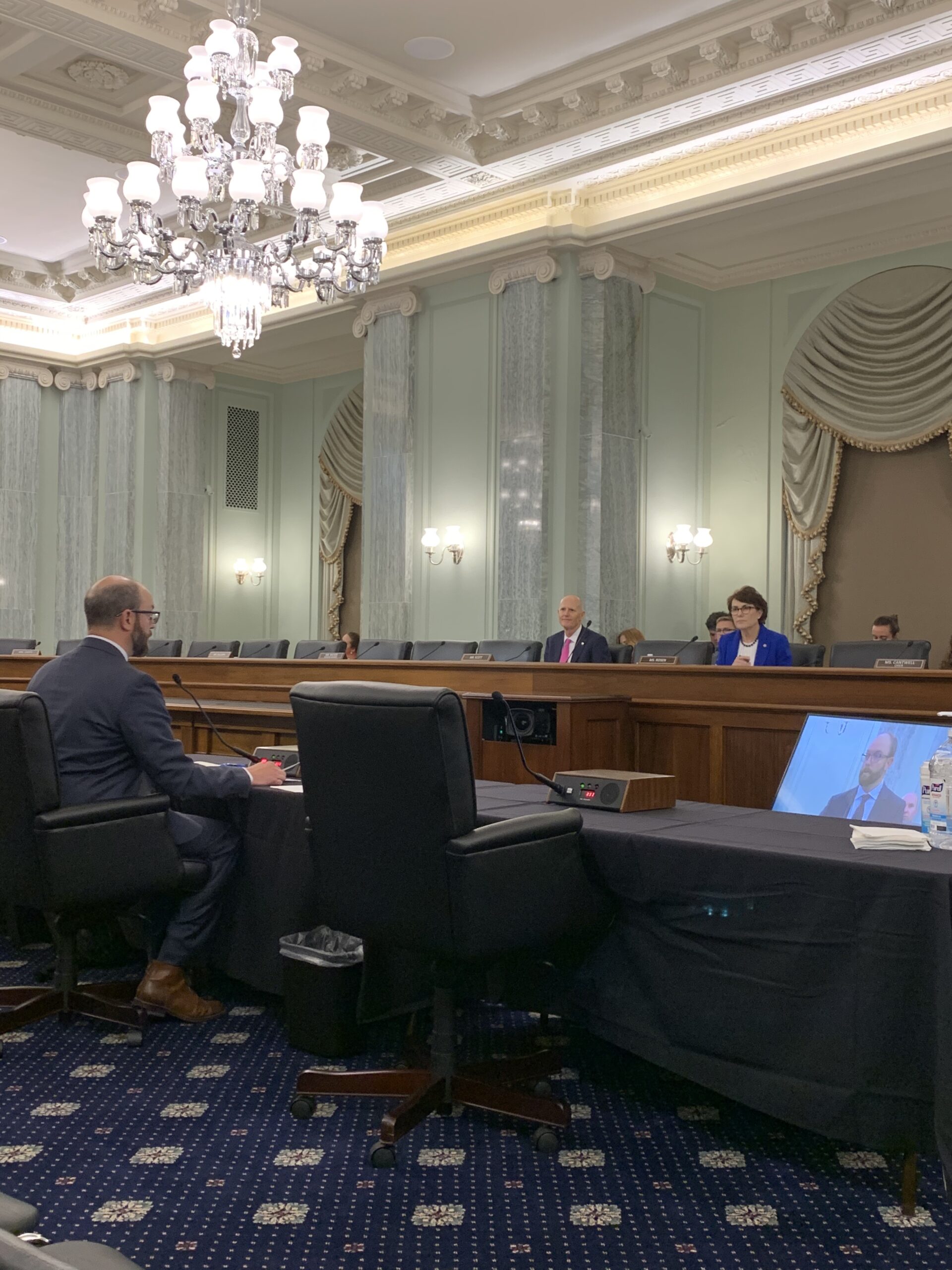 Colin Robertson, head of the state's Division of Outdoor Recreation, called for more federal funding for land management along with investment in rural communities to help better manage resources stressed by the pandemic, which drove more campers to remote areas even as jobs decreased in outdoor recreation.
Robertson said he believes boosting annual appropriations for the Department of Interior, including the Bureau of Land Management and the Forest Service, which control more than 80 percent of land in Nevada, would position the industry for a comeback and needed growth.
"One of the biggest impacts my role and my office of outdoor recreation in Nevada can have is to advocate for increased resourcing for those federal land management agencies who are responsible for so much public land in the state," Robertson said on Tuesday.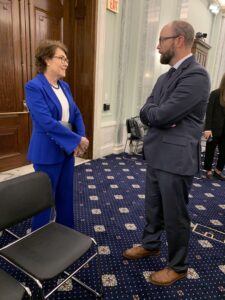 He spoke after testifying before a Senate tourism and hospitality panel chaired by Sen. Jacky Rosen (D-NV) on the state of the U.S. outdoor recreation industry. Nevada lost about 6 percent of the jobs in its outdoor recreation economy during the pandemic, according to a study commissioned by Get Outdoors Nevada and the Nevada Outdoor Business Coalition and cited by Rosen.
Rosen agreed that more funding is needed to help recreation services rebound.
"Our nation's outdoor economy is still hurting and Congress, we have a role to play in helping rebuild it," Rosen said at the hearing. "We must provide better funding for land management agencies and local communities so that they can better protect and maintain public lands and serve visitors to them. Without adequate staffing and resources, we won't be able to continue enjoying the outdoors or have a healthy outdoor tourism future."
Funds would help an industry that took it on the chin last year. Travel and tourism visitor volume and spending in Nevada both dropped by more than 50 percent in 2020, and employment in the sector fell by more than 24 percent, according to Robertson. He said the pandemic negatively affected guides and outfitters, campground and marina owners, outdoor recreation concessions and non-profit education organizations, among others.
Outdoor tourism is a significant part of Nevada's economy. In 2019, before the pandemic, it accounted for 60,000 jobs and 3.1 percent of the state's gross domestic product (GDP). That is a full percentage point more than the 2.1 percent national average, Robertson said.
The Silver State has a variety of major outdoor recreation destinations, including two national monuments, Gold Butte and Basin and Range.
While there were losses in some areas, the pandemic did drive increases in other areas of the industry, spurred by people looking for relatively safer activities that did not have the risk of contagion carried by indoor activities.
According to Robertson, there was a 40 percent increase in 2020 in dispersed camping on general forest lands and a more than 70 percent increase in visits to wilderness areas. Dispersed camping is the term used for camping anywhere in a national forest outside of a designated campground.
But those increases put pressures on outdoor resources and highlighted the need for increased land management funds, Robertson said.
"What it does is create resource impacts that are unfunded, basically," Robertson said. "Those resources need to be managed to be maintained well in order to not be deteriorating."
That dynamic at Lake Tahoe was also highlighted during the hearing. The alpine lake area typically gets three times more visitors than neighboring Yosemite National Park, despite being only a third of the size of Yosemite.
"It was magnified," Robertson said of the pandemic boost in visitation to Tahoe, adding that there were "detrimental effects on the environmental quality of lake clarity."
"There's a lot of positive associated with that growth, but there are some negative impacts as well, one of which is that the federal land management agencies for example, don't have enough funding to deal with that increased visitation," Robertson continued.
Robertson also said that federal investment and economic development in rural communities is another key factor in bringing back the outdoor recreation industry.
One example he gave was the Environmental Protection Agency's Recreation Economy for Rural Communities. The program, launched in 2019, provides economic development funding to help rural communities revitalize their economies through outdoor recreation.
Robertson hopes that the program gets expanded and augmented with other similar programs at the Department of Agriculture.
During the hearing, Robertson and other industry experts also made a case for more affordable housing and better broadband connectivity for those who work at the national parks and live in surrounding communities.
"It's becoming an intractable problem because, especially for state and federal land management agency staff, they're being priced out of the housing that's available near the work, right?" Robertson said. "That's a significant problem from a recruitment and retention standpoint."
Rosen also asked whether a lack of daycare options, in addition to affordable housing, was a problem for attracting workers. Joe Henry, the executive director of Lake of the Woods Tourism in Minnesota, said the two topics are among the biggest issues when it comes to finding workers.
"If you have kids, it eliminates so many workers," Henry said. "They go hand in hand, and they're both very big issues across our entire state."
All of the panel's witnesses also agreed that getting better broadband connectivity in rural areas, a top issue for Rosen, would benefit the outdoor tourism industry.
"Those very rural places are oftentimes the gateways to the most beloved outdoor recreation destinations in the state," Robertson said. "But in order for them to take advantage of the recreation and economic development opportunities, we really need to increase their connectivity."
Last week, Rosen signed onto a letter with 19 other Senate Democrats calling on the Departments of Agriculture (USDA) and Housing and Urban Development (HUD) to share data with the Federal Communications Commission (FCC) in order to improve broadband connectivity.
"Millions of households remain unconnected either because broadband infrastructure has not been built to their homes or the price of broadband services is out of reach for them," the letter said. "We need a collaborative, cross-government approach to address this gap."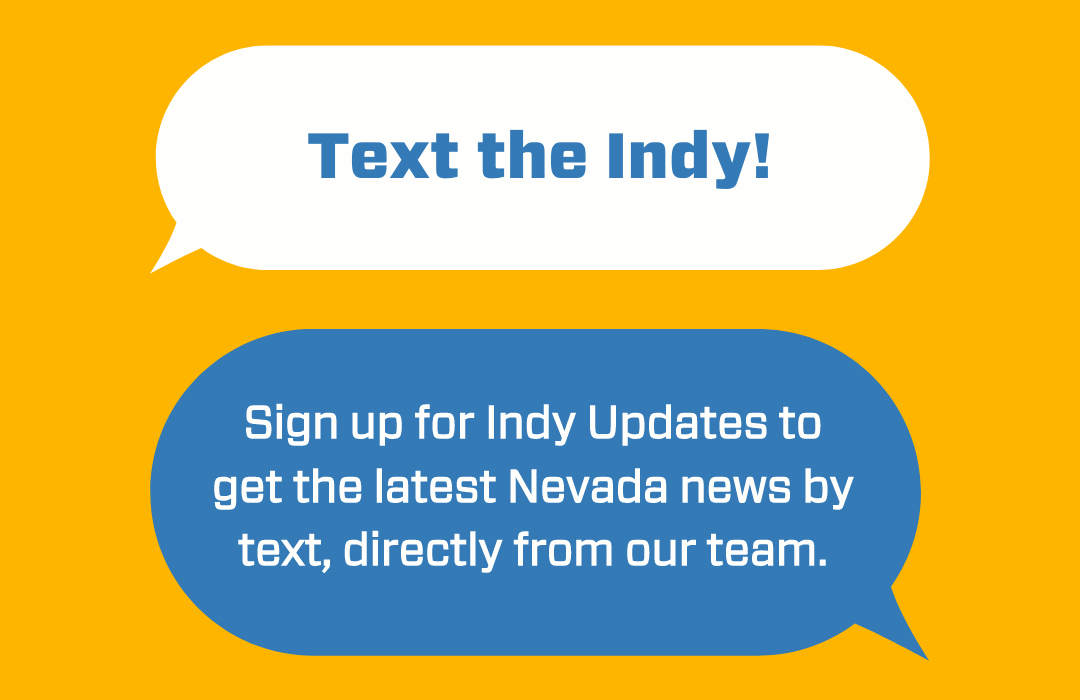 Featured Videos
Comment Policy (updated 4/20/2021): Please keep your comments civil. We reserve the right to delete comments or ban users who engage in personal attacks, use an excess of profanity, make verifiably false statements or are otherwise nasty. Comments that contain links must be approved by admin.