Face masks for sale inside the legislative gift shop on the first day of the 81st session of the Legislature in Carson City on Monday, Feb. 1, 2021. (David Calvert/The Nevada Independent)
Pandemic pandering: This week's small insurrection in Nye County
April 11th, 2021 - 2:00am
I learned some things by watching Tuesday's Nye County Commission meeting.
The five-member panel launched into a marathon discussion on what some of its members consider the clear and present dangers of continuing to follow the state's coronavirus pandemic mandates. Along the way, a parade of dozens lamented the evils of mask-wearing and expressed their considered opinions that the mandates violate the U.S. Constitution, medical experts, and good old common sense.
By the time everyone finished holding forth, I concluded that Nye County is home to the highest percentage of constitutional scholars and viral epidemiologists per capita in the nation. The pontificates were plentiful, if you catch my drift.
The long, long day was made possible thanks to the dedicated efforts of Republican Commissioner Leo Blundo, a Pahrump restaurant owner whose umbrage with mask-wearing knows no bounds. You may remember him from one of his ethics entanglements on the commission. Blundo enjoys a front-row seat in Nye County politics, but he's clearly most comfortable when playing to the grandstands.
The commissioner's wife, Melissa, a founder of the Trumpian "No Mask Nevada" group, was conspicuous in her black t-shirt featuring an image of Gov. Steve Sisolak with a Hitlerian mustache. The shirt proclaimed "Not My Dictator." Subtlety is clearly not her thing. It was evident even to newcomers that a reasoned approach to the subject was not going to win the day.
Rebuffed in a previous attempt to enlist support for a declaration of independence from the tyrannical bounds of the state's COVID-19 guidelines, Blundo's latest efforts at downplaying the dangers and returning to business-as-usual manifest themselves in a resolution, which generally carries less weight than a politician's promise. In the name of God, country, and the aforementioned Constitution, his poorly punctuated script was accompanied by 35 pages of backup material hot off the Internet.
Despite all the bluster, for a while it appeared that the adults in the room would again come out ahead. Commissioners Bruce Jabbour, Debra Strickland and Frank Carbone expressed thoughtful skepticism about the necessity of the resolution just weeks before the state is scheduled to reopen businesses to full capacity.
Instead, Blundo again insisted on ignoring the professional advice of Nye County D.A. Chris Arabia and County Manager Tim Sutton. Both men said they could find no authority, legal or otherwise, that gave the county the right to reject the state mandate ahead of schedule.
At one point, Arabia paused to reflect out loud about the loss to COVID-19 of popular deputy district attorney and former Clark County District Judge Don Chairez and Nye County courthouse bailiff Gerald "Bear" Smith. There is a plan to rename the courthouse in Smith's honor. Arabia's strong hint failed to faze Blundo.
The commissioner might even have taken a cue from Nye's director of emergency management and Pahrump Valley Fire Chief Scott Lewis, who is in charge of the effort to inform and vaccinate residents throughout the third-largest county in the contiguous United States. Persuading people to set aside their misgivings and misinformation and get vaccinated is among his greatest challenges.
Blundo at long last made a motion to fully reopen the county to 100 percent occupancy and recommend not mandating mask wearing. "Nye County will not violate its citizens constitutional rights, if wearing a mask is against their religion or they are exempt per the governor's directives," he said.
Jabbour wondered aloud, "I'd like to know what's not open. I'd like to know what religion has masks in their dogma, Greek for doctrine. Where is it written? I would like to know that answer." His own straw poll of businesses told him operators had already adjusted to the coronavirus protocols.
"What businesses are not open?" Blundo replied. "You know, our brothels are not open. And if you read the transition plan that the county manager emailed us yesterday, they're not going to be open, either, including on that plan. So we will not be 100 percent open."
I'll give you a minute to soak that in. You won't often hear elected officials advocate for brothels, at least not during working hours. But I digress.
Sounding exasperated, Strickland noted the obvious: The state's May 1 reopening plan is right around the corner, rendering Blundo's posturing essentially moot. As for mask wearing, she said, "If you feel strongly about it, don't do it. Go get vaccinated so we can get to 70 percent for God's sakes—excuse me, Lord."
She also pointed out the painful part. In the real world, businesses that disregard the state's mask and capacity mandates can be fined. And the county commission won't be paying the tab.
Not satisfied with Strickland's display of good sense, Blundo began interrogating her, and eventually was interrupted by the district attorney, who interjected, "Madam Chair, I'd like to step in here. Honestly, it sounds like I'm watching an episode of Law and Order. … When you bludgeon someone with leading questions when you're trying to make them say specific things, that's not really a conversation. I used to do it for a living. I still do it sometimes. Just talk to her."
At the end of the discussion, the Nye County Commission put Blundo's empty resolution to a vote. The kids all decided to jump off the roof. It passed unanimously.
You can call it irresponsible. I'll call it just another day in Nye County under the influence of a mask-obsessed commissioner.
Oh, Blundo. You've done it again.
John L. Smith is an author and longtime columnist. He was born in Henderson and his family's Nevada roots go back to 1881. His stories have appeared in Time, Readers Digest, The Daily Beast, Reuters, Ruralite and Desert Companion, among others. He also offers weekly commentary on Nevada Public Radio station KNPR. His newest book—a biography of iconic Nevada civil rights and political leader, Joe Neal— "Westside Slugger: Joe Neal's Lifelong Fight for Social Justice" is published by University of Nevada Press and is available at Amazon.com. Contact him at [email protected] On Twitter: @jlnevadasmith
Please join us for
IndieTalks: The rise of nonpartisans in Nevada
Tuesday | May 25, 2021 | 5:00 p.m.
Thank you to our sponsors and host venue: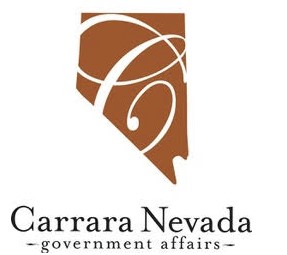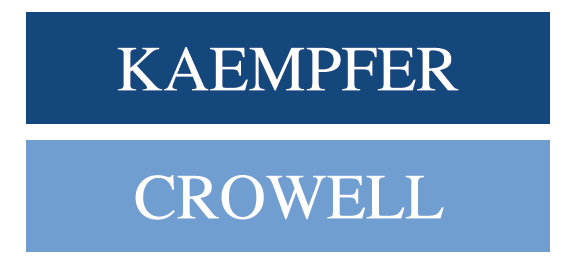 Comment Policy (updated 4/20/2021): Please keep your comments civil. We reserve the right to delete comments or ban users who engage in personal attacks, use an excess of profanity, make verifiably false statements or are otherwise nasty. Comments that contain links must be approved by admin.