Parades, politicians and pride: How a statehood anniversary morphed into a celebratory affair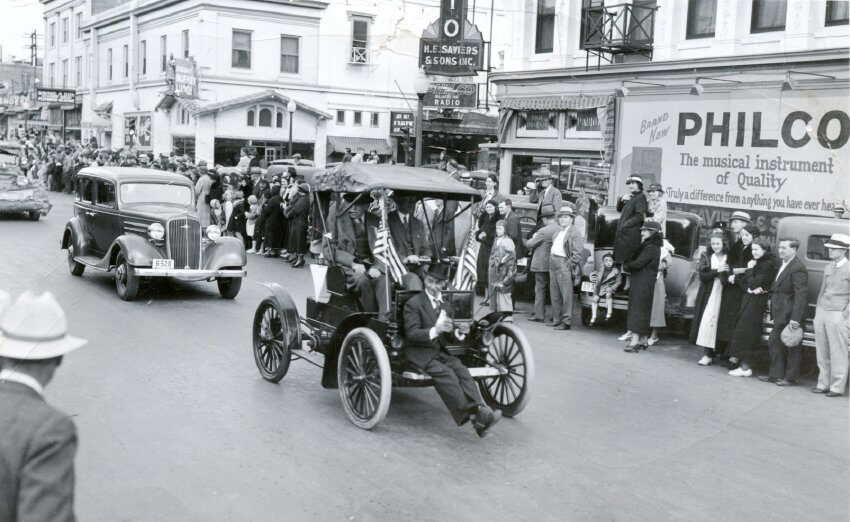 Happy (early) 157th birthday, Nevada!
Yes, early. The school and government office closures Friday honoring Nevada's entry into the union are two days shy of the actual event. Nevada gained statehood on Oct. 31, 1864, during the Civil War, hence the nickname "Battle Born State." But, in 1999, state lawmakers voted to observe Nevada Day on the last Friday of October, following the desire of residents who favored the change in a ballot question the prior year.
The move created a three-day weekend for thousands of people across the state. It also gave students participating in the annual Nevada Day parade in Carson City — which happens on the last Saturday of October — time to travel. Not everyone agrees this is a good idea, though. Assemblyman Steve Yeager (D-Las Vegas) attempted to reverse that decision through legislation this year.
"A lot of my constituents came forward, particularly people who were native Nevadans, and it's a constant thing when Nevada Day is celebrated where they say 'why isn't Nevada Day on Oct. 31?," Yeager told the Las Vegas Sun in February. "A lot of people remember having Halloween off when they were a kid … so there was kind of this constant frustration of why was it ever changed in the first place."
Yeager's effort languished without action in the Legislature. But the mere existence of a debate over when to celebrate Nevada's statehood speaks to the uniqueness of the state holiday: Unlike other states, where the anniversary of their admission into the United States goes unnoticed each year, Nevada Day matters.
The parade typically brings 20,000-some people to the state capital, and when the snaking line of floats, emergency vehicles and marching bands ends, the revelers often carry the celebration into Carson City's bars and restaurants.
"I think it's just Nevada pride," said Ken Hamilton, executive director of Nevada Day Inc., the nonprofit that orchestrates the yearly festivities. "We're so proud of our state."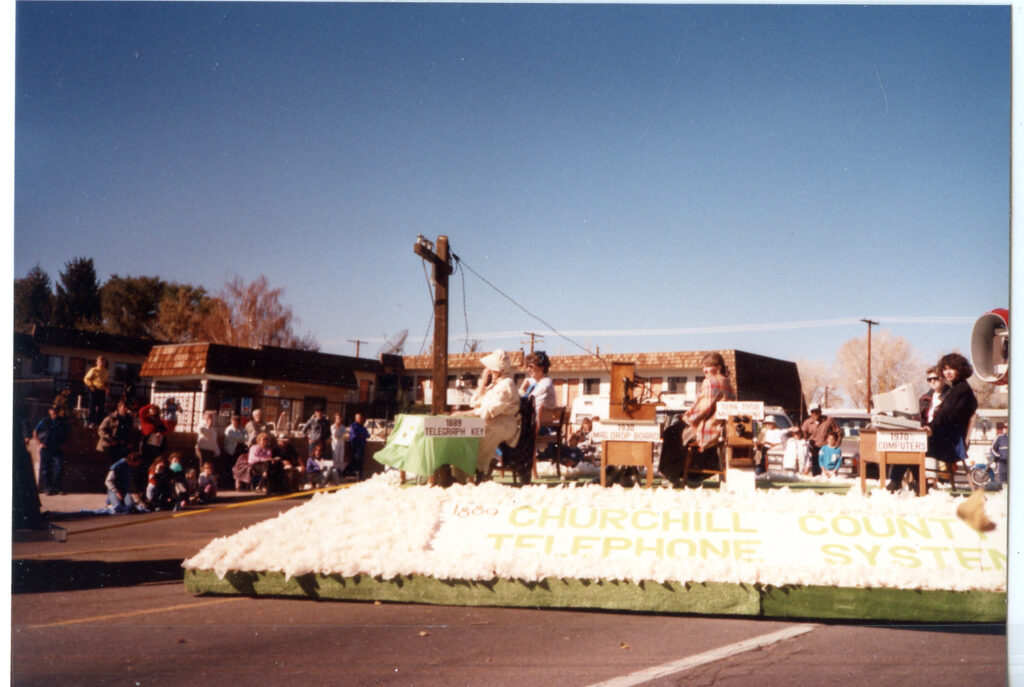 The first official acknowledgement of Nevada Day took place in 1891 after then-Gov Roswell Colcord signed a bill making Oct. 31 a judicial holiday. It later became a state holiday and, since 1938, the parade has been an annual fixture in Carson City, with a few exceptions: several years during World War II and last year because of the pandemic.
This year Hamilton expects just shy of 170 parade entries, some of which will likely embrace this year's "historic moments in Nevada" theme. The lineup includes the typical bevy of current, former and aspiring elected officials, including Gov. Steve Sisolak and his predecessor, UNR President Brian Sandoval, who will be sharing the limelight as entry No. 14.
Parades tend to be a magnet for elected officials, but the route's physical proximity to Nevada's lawmaking headquarters and the holiday's temporal proximity to Election Day every other year make it an even grander political affair, said Sheryln Hayes-Zorn, curator of manuscripts at the Nevada Historical Society.
"They're gearing up for their next campaign," she said. "You can really go out and meet with constituents and visit with people."
In 2012, Hamilton said he received an insistent, last-minute request from Mitt Romney's presidential campaign for a spot in the parade. He found an opening, but it happened to be between two, dare we say, colorful entries — the Mustang Ranch brothel and a donkey-walking group known as the "Wild Ass Women." Romney's campaign declined, he said, and instead partnered with the state Republican Party.
Nearly a decade later, Hamilton shrugs it off as an incident that simply highlights Nevada's diverse tapestry.
"We have a whole bunch of life represented in the state and they all come out on Nevada Day," he said.
Elko also hosts an annual Nevada Day parade on the observed state holiday on Friday. But the festivities aren't necessarily widespread across the state, aside from occasional art openings or activities branded by the special day, Hayes-Zorn said.
A group of Democratic state lawmakers, however, are hosting a community barbecue on Saturday in North Las Vegas. The social media advertisement, which notes it's being paid for by the Committee to Elect Daniele Monroe-Moreno, invites community members to "celebrate Nevada Day with our team."
For those contemplating a trip to Carson City on Saturday, Hamilton offered the following advice: Come early and wear layers. The National Weather Service forecasts a crisp fall day in the state's capital, with a high of 63 degrees. The hot air balloon launch starts at 8 a.m., followed by the parade at 10 a.m. Other events, such as rock drilling and a beard contest, happen later in the morning and afternoon.
"Just get ready to be wild," Hamilton said. "It's a once-in-a-lifetime event. It really is."
Check back Sunday for a photo gallery featuring scenes from this year's Nevada Day celebration in Carson City.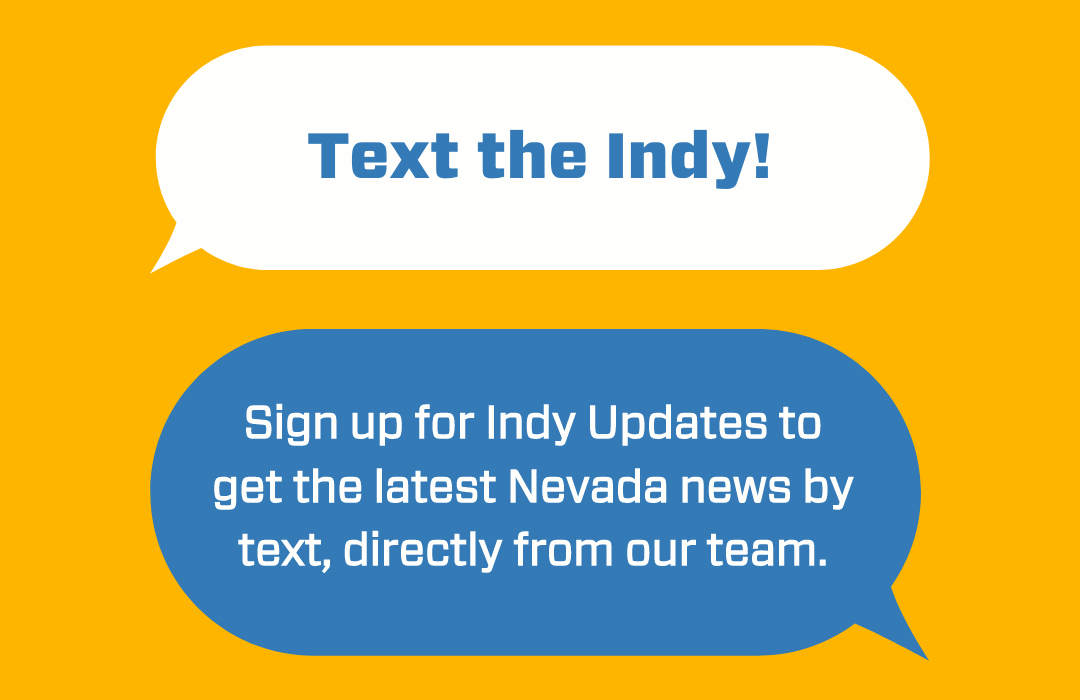 Featured Videos