Pickering will defend Supreme Court Seat, Chief Justice Gibbons will vacate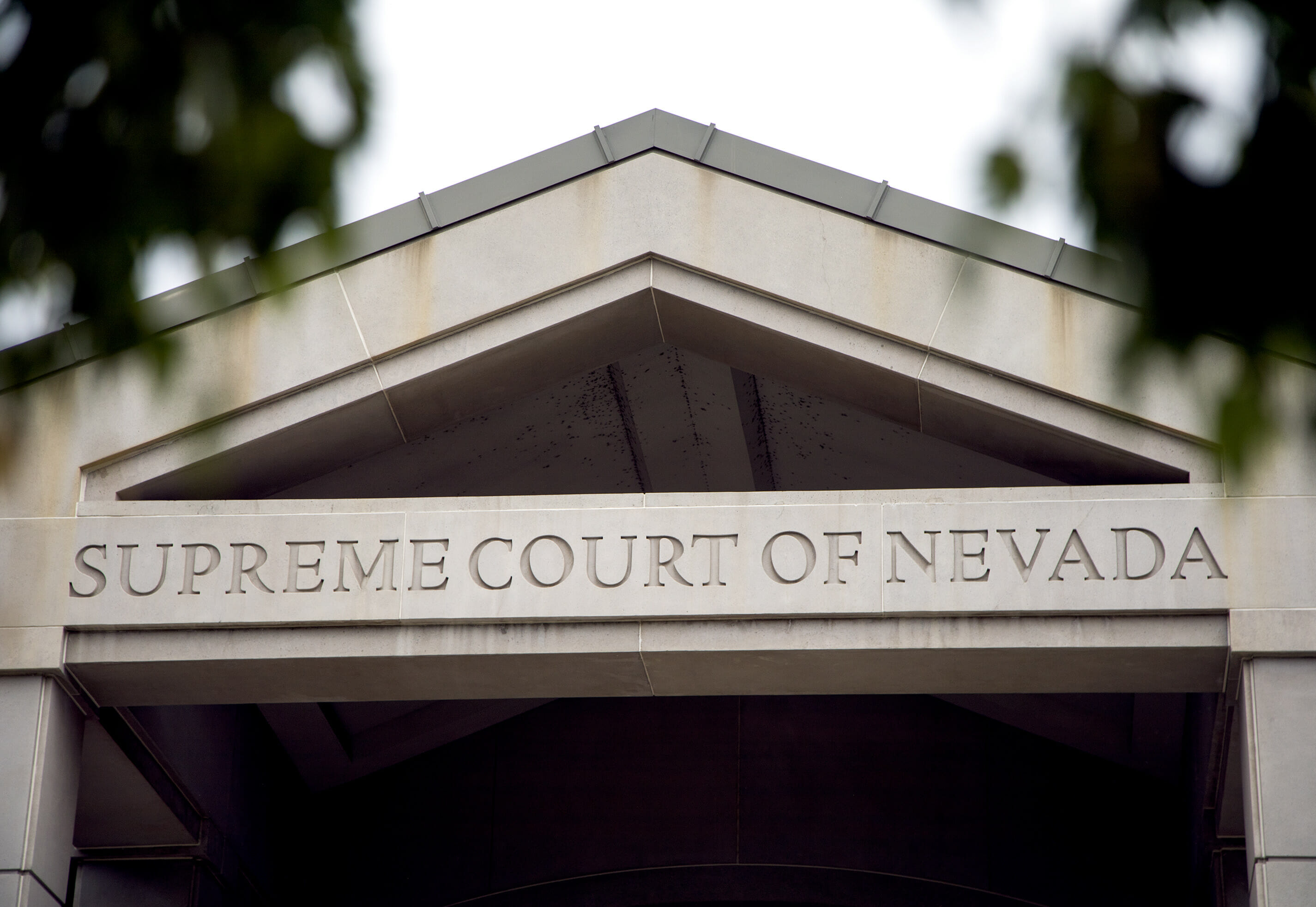 Associate Chief Justice of the Nevada Supreme Court Kristina Pickering will seek re-election in 2020. Chief Justice Mark Gibbons will not.
Pickering confirmed over the phone that she would run for re-election, while Gibbons announced his plan to vacate in a press release on Monday.
The chief presiding criminal judge for Clark County's District Court, Douglas Herndon, confirmed last week that he will seek a seat on the high court in 2020. Democratic Assemblyman Ozzie Fumo, known for his role on O.J. Simpson's defense team, announced his intent to run for the Supreme Court in 2020 as well.
Herndon might have to address allegations of past misconduct. The Nevada Current reported in May that Herndon apologized for his role in assisting then-prosecutor, now-Judge William Kephart, who withheld evidence in a trial that resulted in the high-profile, wrongful conviction and 20-year imprisonment of Fred Steese in 1995.
According to ProPublica, Steese's attorney asked the court to sanction Kephart and Herndon, who were tried by the Nevada State Bar after investigations found they had not revealed exculpatory evidence they had on file in Steese's case. Then-District Attorney Stewart Bell defended the conviction ruling and testified in Kephart's and Herndon's defense.
Ultimately, the prosecutors were not formally sanctioned for their conduct in Steese's case.
Herndon apologized for his role in Steese's conviction at a public hearing in Las Vegas for AB267, which was signed into law in June and grants compensation to people who have been wrongfully convicted. Pickering also testified at that hearing, held in May, in support of the proposed law.
Herndon was a Clark County prosecutor for 14 years before he was appointed to the District Court by Gov. Kenny Guinn in 2005. He retained the appointment by election in 2006 and was re-elected in 2008.
The Supreme Court has been in the spotlight recently for sweeping decisions such as an opinion last month that ruled out the confiscation of firearms for individuals who have consensually completed a mental illness court diversion program. Nevada law provides for the confiscation of a person's firearms if they are adjudicated as mentally ill or committed to a facility by a court, which is not the same as voluntary enrollment in mental health diversion court, according to the Supreme Court opinion that was co-authored by Pickering, Gibbons and Justice James Hardesty.
After serving as chief justice in 2019, Gibbons will step down and switch positions with Associate Chief Justice Pickering in 2020. When the filing period opens in January, Fumo and Herndon will be able to select the races they wish to compete in.
Regular terms in the District and the Supreme Courts are six years, and Nevada judges are not subject to term limits.
The Nevada Independent is raising $200,000 by Dec. 31 to support coverage of the 2024 election.
Tax-deductible donations from readers like you fund this critical work.
If you give today,your donation will be matched dollar-for-dollar.
Give + Get Matched
Featured Videos