Podcast: Former federal public defender on a settlement aimed at getting defendants a fair shake in Nevada's smallest counties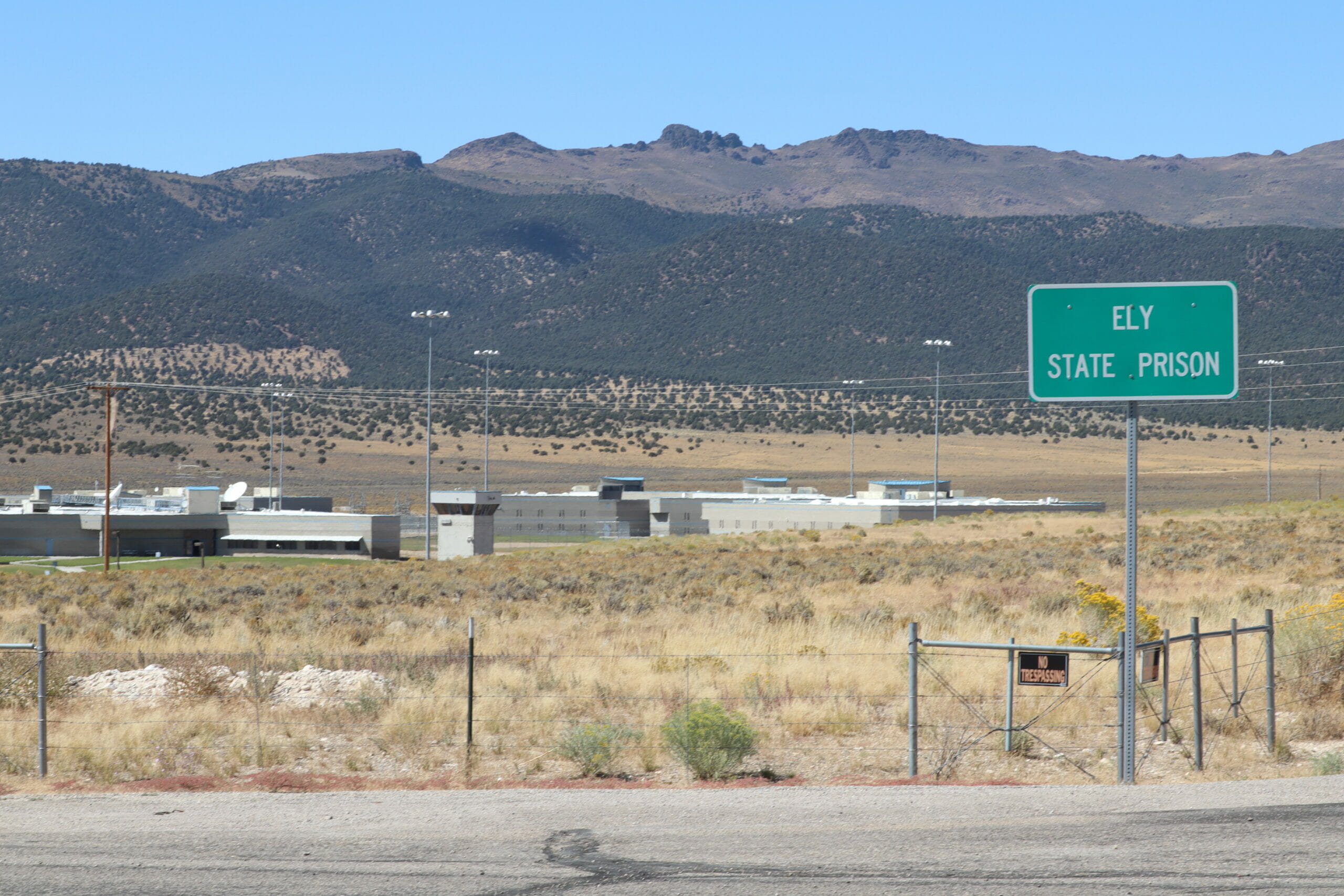 With Nevada's largest county topping 2 million people and its smallest fewer than 1,000, the quality of legal representation the government will provide an indigent person can vary widely.
For Franny Forsman, a retired longtime federal public defender who recently sued the state over those disparities, the red flags include when small rural counties hire lawyers to take an unlimited number of cases for a single flat fee. The arrangement can create an incentive for a lawyer to turn around each case as quickly as possible rather than exploring all legal options for a client, and can mean the difference between a client walking free and spending the rest of their life behind bars.
"You're basically competing against yourself," she said about flat-fee contracts in an interview for the IndyMatters podcast. "If you decide to tackle the case and take it to trial because it needs to go to trial, you're losing money under a flat fee contract."
The issue came to a head most recently in 2017, when Forsman, the ACLU of Nevada and the law firm O'Melveny & Myers sued to allege Nevada's uneven system of providing public defenders in rural counties violated the Sixth Amendment's guarantee for legal counsel. Nearly three years later, the parties agreed to a settlement in August that they hope will yield concrete data about what needs to be done to even out disparities in public defense and spur investments to improve it.
Forsman said she wants to avoid situations like one recent example she witnessed in which a man with a low IQ pleaded guilty to a crime and was sentenced to 75 years in prison. That came just 35 days from when the man was assigned a lawyer, she said — a timeline she said is too short to investigate the situation, consider that he was on disability and argue that his intellectual capacity could be a mitigating factor.
"You cannot plead a case unless you know what it's about ... unless the client knows what defenses do I have? What options do I have?" she said. "It's just inexcusable."
The state of public defense
Nearly 50 years ago, when Nevada created the state public defender's office, the state had a "pretty good plan in place," Forsman said. The office covered most of the rural counties, and those counties were only required to come up with 20 percent of the cost of defending the accused who couldn't afford to pay a lawyer.
But over the years, that system has flipped. Counties are required to come up with 80 percent of public defense costs, and many have struck out on their own, hoping to provide the service more cheaply, to ensure they could enlist attorneys from within their communities or because they were dissatisfied with the service from the state office. Only Carson City and Storey County now use the state office.
"You can imagine what that led to," she said. "These little counties don't have money."
Around 2007, the Nevada Supreme Court created the Indigent Defense Commission. Much of the group's work centered around understanding what was happening in rural counties after hearing "horror stories" — huge caseloads for public defenders, no money for investigations, virtually all cases ending in plea deals that skirted the challenges and expenses of a trial.
"We got some data," she said. "But without any legislation that would provide some support to the counties to improve the system ... the Supreme Court really wasn't in a position to mandate that counties do certain things."
With the 2017 lawsuit, and the subsequent settlement, she hopes the state will now have the teeth to address certain practices that have been ingrained for decades in small counties but can pose conflicts of interest. Public defense can be overseen by county commissioners or the district attorneys are heavily involved in the selection of public defenders, for example.
"We've got a lot of work to do to not only make sure that the counties are adequately supported, and the lawyers are qualified and all that, but to change the culture," she said. "There's nobody from outside kind of looking in and saying, you know, there's a case that went this way, this many years ago. You shouldn't be doing that."
She also thinks the specter of the lawsuit prodded lawmakers in 2019 to pass legislation creating a new Department of Indigent Defense Services to enforce statewide standards for public defense.
What the settlement does
The settlement includes a number of terms aimed at evening the playing field between prosecutors and public defenders.
It bars "fixed fee" contracts that set compensation without regard to the actual workload of the public defender. It also specifies that payment to criminal defense attorneys should be comparable on an hourly basis to the pay of prosecutors in the same county who have similar experience and acknowledges that prosecutors don't pay for overhead or expenses out of pocket.
Those terms are "to make sure that you don't have one side of the V being compensated at a much higher rate than the other side of the V," Forsman said.
There are also standards to ensure attorneys are actively involved in the case. Public defenders must make all efforts to meet with each client within the first week that they received the case, and at least once a month thereafter, unless there's little movement on the case.
And it calls for a workload study that determines how long certain types of cases should take, and what is a realistic limit for what public defenders should take on so they can still provide vigorous representation for their clients. That includes accounting for the extensive travel time that can be required to get to clients in remote areas of the state.
The settlement specifies that there will be an independent monitor assigned to enforce the terms of the settlement and check in on progress toward the agreement's goals.
Forsman acknowledged that it's impossible to what the caseload study will conclude and just how much the state and local jurisdictions might need to invest in their public defense systems to bring them up to standard in Nevada's rural counties. And with the major budget shortfalls driven by the pandemic, it may not be easy to meet those needs.
In 2019, counties raised concerns to lawmakers that calls to improve their public defense systems could come without the funding needed to make those changes happen.
But the lawsuit will be lingering in the background. If the state and counties do not act to meet the terms of the agreement in the next three years, she said it can be reactivated, and depositions and other proceedings will move forward, requiring more legal expenses from the state.
"This is a constitutional right," Forsman said. "As long as we're going to be locking people up, we're going to have to come up with the money."
Featured Videos
Comment Policy (updated 4/20/2021): Please keep your comments civil. We reserve the right to delete comments or ban users who engage in personal attacks, use an excess of profanity, make verifiably false statements or are otherwise nasty. Comments that contain links must be approved by admin.