Poll: Three-quarters of likely Nevada voters support new monument designation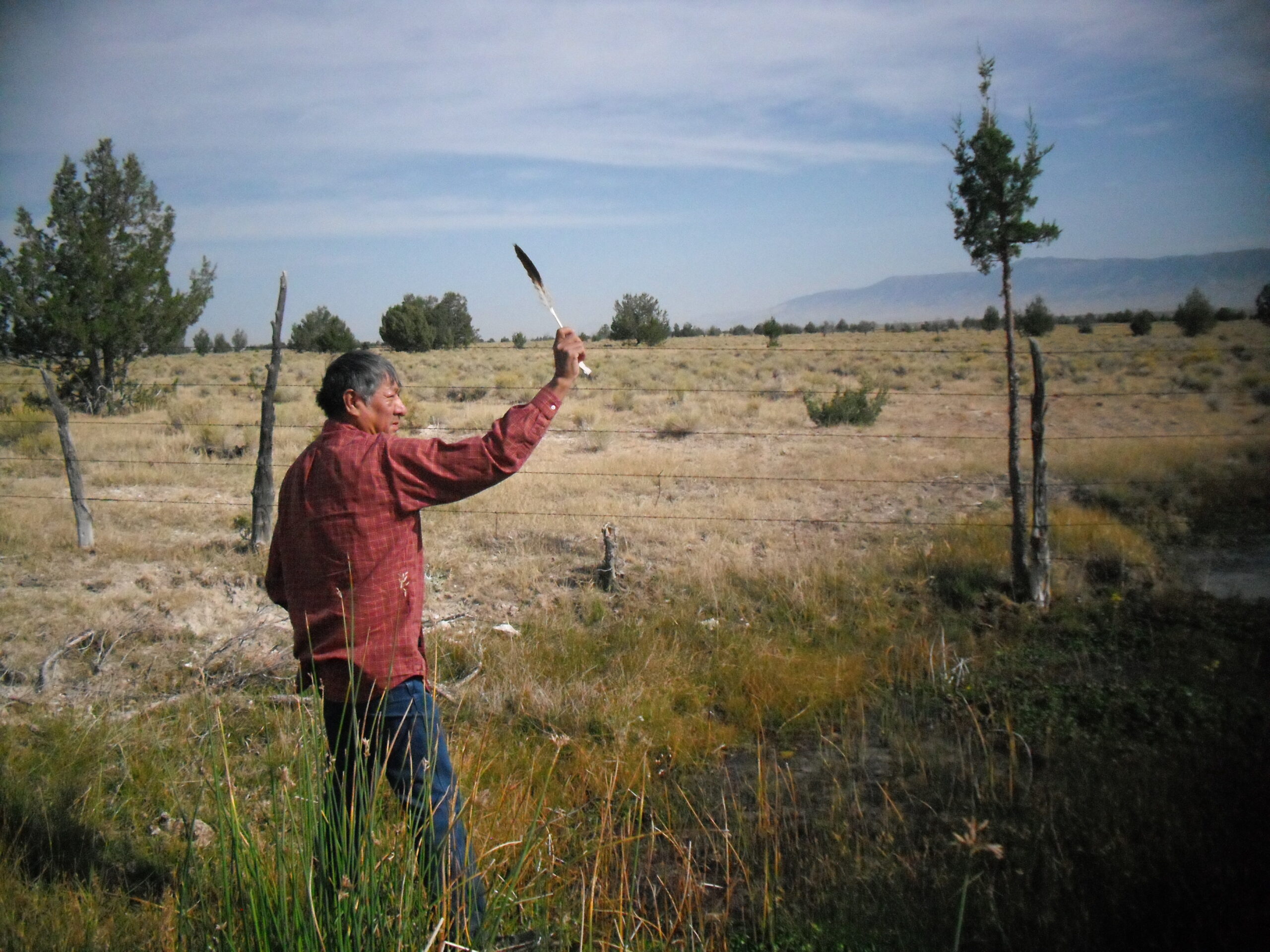 A new poll from a conservation advocacy group found that 77 percent of Nevadans polled would support the designation of a new national monument at Bahsahwahbee, or Swamp Cedars, among other conservation findings in the state.
A grove of Rocky Mountain juniper trees in White Pine County, Bahsahwahbee is sacred to the Shoshone and Goshute communities, the site of three massacres in which tribal members say the growth of each new tree represents a connection to the past. In 2021, the Legislature passed a resolution calling for federal protection of the land — something President Joe Biden has the authority to do under the Antiquities Act, a power he used earlier in the year to designate Avi Kwa Ame in Southern Nevada as a national monument. Nevada has four existing national monuments.
Sens. Catherine Cortez Masto (D-NV) and Jacky Rosen (D-NV) announced their support for a monument designation in April, with both visiting the site this summer as they ramp up pressure on the issue.
The poll conducted by Democrat-aligned Benenson Strategy Group (BSG) for The Center for Western Priorities found that to be a popular position. The poll was conducted between July 12-14 of 602 likely voters in Nevada with a 3.9 percent margin of error.
Lindsay Vermeyen, a senior vice president with BSG, said the results should provide a clear mandate to the president.
"Support is both very high and very strong with folks in Nevada, so that should clearly be a priority," she said.
Broadly, the ethos of the state is pro-conservation, with significant majorities saying they would be more likely to support candidates that invest in national parks and monuments and protect public lands from developers and oil and mining companies.
Support for a new monument designation crossed political boundaries. The poll found that 91 percent of Democrats, 82 percent of independents and 60 percent of Republicans agreed with the proposed designation when told the land was the site of the "largest known Indian massacre in U.S. history", when between an estimated 525 and 700 people were killed in 1859. When broken down geographically, support for Bahsahwahbee was above 75 percent in Clark and Washoe counties, and among rural Nevadans throughout the rest of the state.
The sample slightly favored Democrat voters relative to the 2022 midterm elections — using a weighted sample, the 40 percent of poll respondents voted for Cortez Masto while 32 percent said they voted for Republican Adam Laxalt, despite Cortez Masto winning by less than 1 percentage point. Nine percent of respondents said they voted for someone else or did not vote.
Vermeyen said polls typically favor winning candidates, particularly the further out from the prior election the poll is taken. People sometimes do not like to admit they voted for a losing candidate, she said.
Overall, 35 percent of poll respondents were registered Democrats, 34 percent are Republicans, and 31 percent are independent. (As of July, the secretary of state's office reports about 31 percent of registered voters are Democrats, 28 percent are Republicans, and 32 percent are non-partisan.) The poll featured the same number of voters for Gov. Joe Lombardo (R) and former Gov. Steve Sisolak (D); Lombardo won by about a point and a half.
The poll also measured the persuasiveness of various messages around Bahsahwahbee, providing eight reasons to designate the site and asking respondents to rate how convincing each was. Nevadans were most convinced by messages that focused on protecting landscapes for future generations, benefitting the outdoor recreation economy and honoring tribal nations.
A new Bureau of Land Management regulation that would make conservation a recognized land use on par with grazing, drilling or any other use the BLM permits also proved popular in the state, the poll found, with 66 percent of respondents supportive of the rule. It has split advocates in the state along predictable lines, with many conservationists thrilled while ranchers remain skeptical.
When the positions of the rule's supporters and opponents were further explained, with respondents learning that supporters believe the rule will help restore natural resources and recreation areas while opponents think it would enable the federal government to halt ranching, energy development and tourism on public lands, support for the rule dwindled slightly, moving to 61 percent. While further explanations boosted Democratic support, the rule bled Independent and Republican backing, with 16 percent of Republicans changing their minds to oppose the rule.
The Center for Western Priorities also polled for a number of public land opinions, including asking respondents what land uses should be prioritized. Among Nevadans, each land use polled for was considered a priority by a majority of respondents, save for timber harvesting and mining for minerals, though those use proved more popular in Nevada than in Colorado or Arizona. The highest priority land uses were conservation efforts to protect the land, renewable energy production and recreation.
The government's role in conservation split predictably on party lines, with 80 percent of Nevada Democrats agreeing with a statement that the government was not doing enough to protect natural resources from overdevelopment, corporate greed and environmental disasters, while 62 percent of the state's Republicans picked the alternative, saying the government was going too far with regulations and restrictions on land use, to the detriment of the economy. Independents favored the former take by a 69 percent to 31 percent margin.
Nevadans also narrowly supported a Biden administration priority of promoting renewable energy on public lands, as opposed to increasing oil and gas drilling and energy exploration in the wake of global energy instability. Fifty-five percent of Nevada respondents preferred renewable development rather than oil and gas exploration on public lands, again a smaller majority than in Arizona (59 percent) or Colorado (63 percent).
Vermeyen said Nevada's lower figure, relative to the other Western states included in the poll, likely is attributable to the continued effect of gas price inflation, which hit particularly hard in the state.
"With energy prices where they've been, in a very hot state, [Nevadans are] probably more sensitive," Vermeyen said. "But I think it's still really telling that a majority of Nevadans believe we need to prioritize our resources to carefully manage our lands and those resources and invest in long-term stability."
The poll found 62 percent of Nevadans visit public lands at least a few times a year, and only 9 percent had never been to one of the state's many federally protected areas.
And that engagement has political implications for Biden — a whopping 71 percent of potential Nevada voters said they would be more likely to support the president if he did more to protect and conserve public lands.
"Voters understand that one of the things that makes the Western way of life, the Nevada way of life, is that we care about these issues," Vermeyen said. "We care about our public lands, and our monuments and protecting these things for future generations."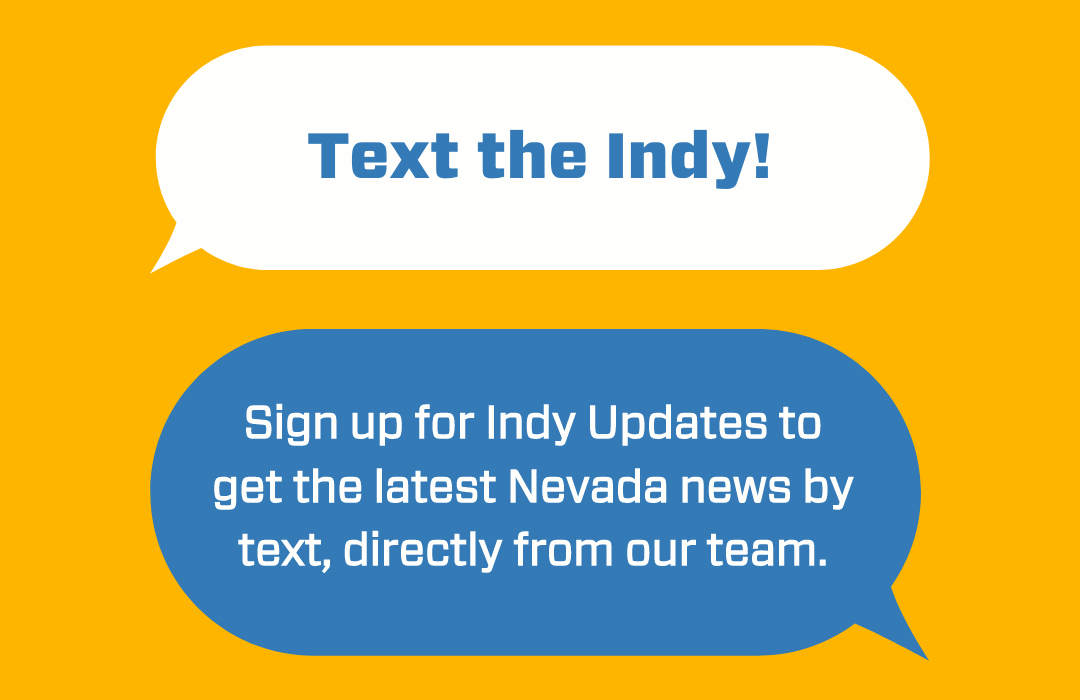 Featured Videos