Primm casinos reopen as ownership plots course to recapture the market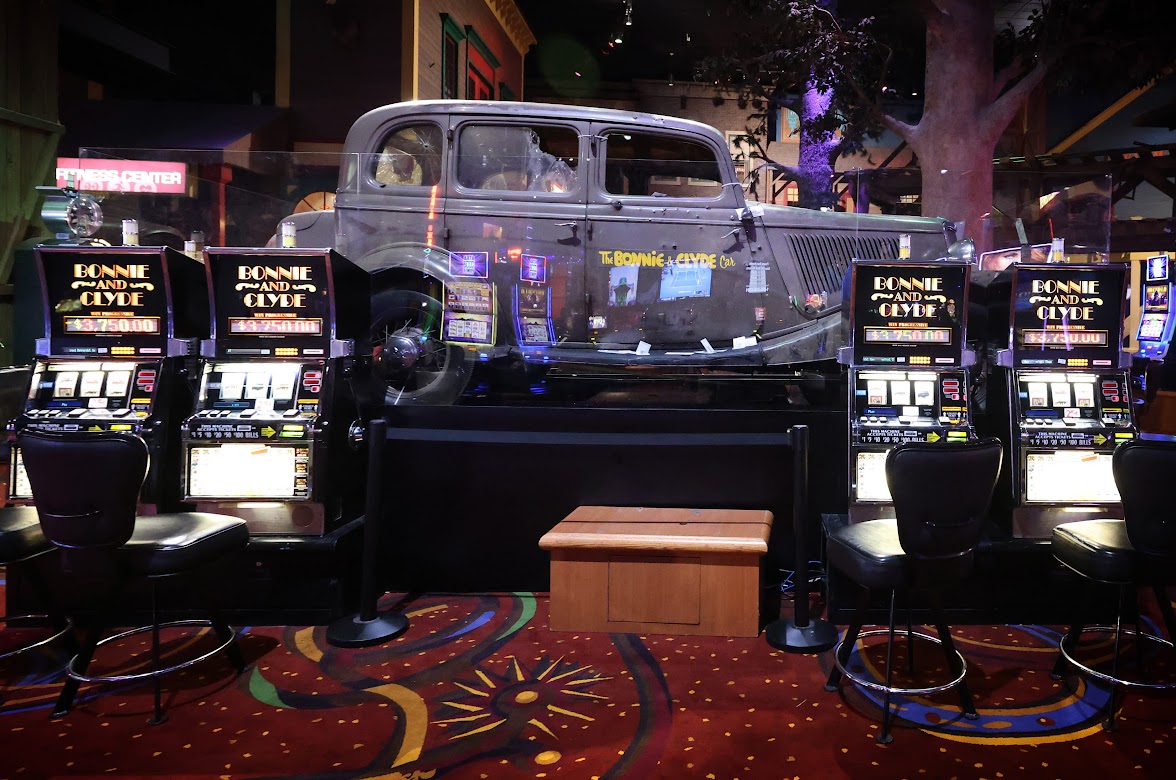 Guests looking to view the bullet-riddled Bonnie and Clyde death car inside Whiskey's Pete's Hotel Casino were confused. The historic V-8 Ford, in which notorious criminals Bonnie Parker and Clyde Barrow perished in a shootout with law enforcement in 1934, was missing from where it had been displayed since the late 1980s in the Primm casino.
It disappeared once before when it was used at the Ronald Reagan Presidential Library and Museum in Simi Valley, California as part of an exhibit honoring law enforcement.
This was different.
Affinity Gaming moved the display in December across Interstate 15 to Buffalo Bill's Casino Hotel, giving the vehicle and other memorabilia items a prominent place on the gaming floor – surrounded by glass and specially-produced Bonnie and Clyde spinning reel slot machines.
The move signified a new direction for Primm's three casinos and the tiny gaming community and rest stop at the Nevada-California state line, some 44 miles south of downtown Las Vegas. Buffalo Bill's reopened just before Christmas after being closed for more than two years starting in March 2020 in response to the pandemic.
Primm, however, was a challenged gaming market long before COVID-19.
The development and expansion of Southern California tribal casinos in Riverside, San Bernardino and San Diego counties since the mid-2000s took away Primm's largest customer base. A 371,000-square-foot outlet mall attached to the Primm Valley Hotel and Casino went through foreclosure during the recession and saw several ownership changes. Once a draw for visitors to Primm, with 58 stores and restaurants, the outlet mall now has just three tenants and an uncertain future.
Affinity, which is privately owned by New York City-based Z Capital Partners, is repositioning and renovating its Buffalo Bill's, Whiskey Pete's and Primm Valley casinos to inject new life into the destination and bring back Southern California business.
Affinity also wants weekend visitors from the Las Vegas Valley to return to the fold.
Buffalo Bill's reopening initially was posted only on social media and Affinity didn't formally announce the casino was back in business until Jan. 10. Still, Affinity CEO Andrei Scrivens said the company received positive feedback and commentary from patrons.
"That feedback encourages us to spend more and cater to the customer," Scrivens said. "I think there's a nostalgia for some people with families that have gone back and forth between Las Vegas in California."
Scrivens and Primm Valley General Manager Jerry West, who has overseen day-to-day operations since 2019, think the destination can find its place in Southern Nevada's casino landscape.
Scrivens refers to West as "the Mayor of Primm" because he oversees the three casinos and other businesses that surround the resorts, including convenience stores, fast food outlets, fuel stations and a truck stop adjacent to Whiskey Pete's.
"We spent quite a bit of money across our Midwest portfolio the last couple of years," Scrivens said of the company's two casinos in Missouri and one in Iowa. Affinity also owns the off-Strip Silver Sevens Hotel and Casino and Rail City Casino in Sparks.
During an interview at Affinity's Summerlin headquarters, Scrivens said Affinity's attention is focused on Buffalo Bill's, the largest of the three Primm casinos with 1,200 rooms, the 6,000-seat Star of the Desert Arena and the Desperado roller coaster, one of the world's tallest thrill rides with a 225-foot drop through the roof of the casino.
The roller coaster doesn't have a reopening date, but West said the company has kept it operational during the casino's closure by giving the attraction a test run every month. He said the roller coaster will go through a sign-off process that will include inspections of the nearly 5,900-foot track and safety features before restarting operations. A similar process will be undertaken with Buffalo Bill's indoor log ride attraction, which also remains closed.
West said the reopening of Buffalo Bill's offers guests a new sense of three casinos. The property has 1,700 slot machines.
"We're downsizing Primm (from 600 slot machines to 300) and Whiskey Pete's hasn't changed much," West said. "At Buffalo Bill's, we redesigned the hotel rooms and we've refreshed the casino floor with new carpeting and new slot machines with the newest game themes. We're in the process of adding new restaurants. Our customers will be impressed with the changes."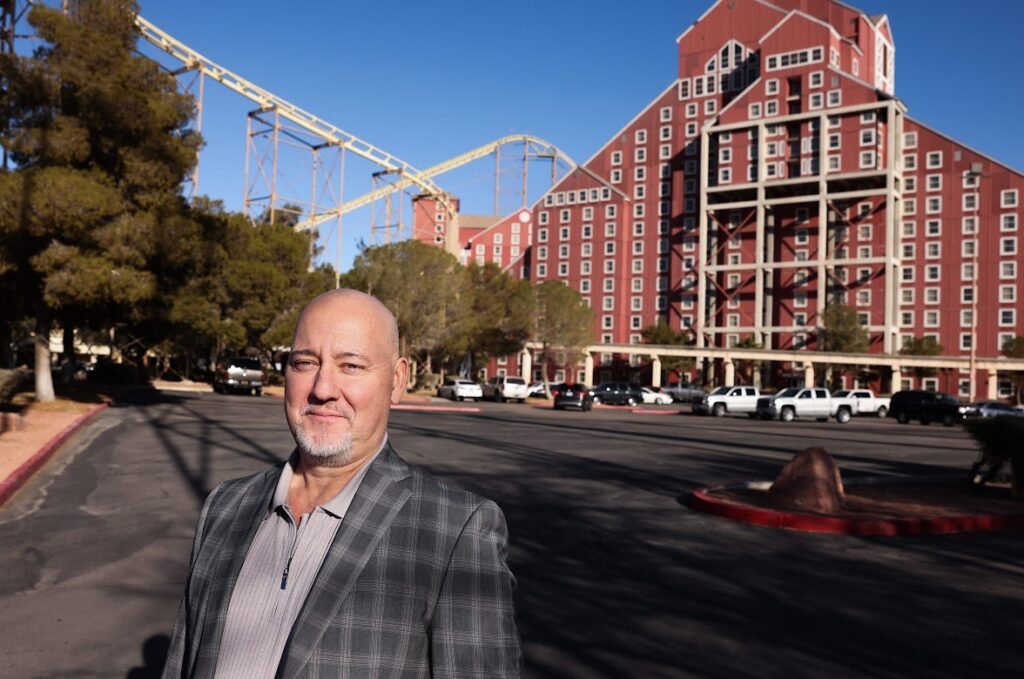 Hidden financials
Buffalo Bill's remained closed even as Clark County casinos produced record gaming revenue of $11.4 billion in 2021 and $12.7 billion in 2022. Gaming numbers from Primm are included in Clark County's monthly gaming revenue totals.
Affinity is privately held and does not publicly report quarterly financial figures.
John Mehaffey, publisher-editor of Vegas Advantage, a gaming consumer reference website, said the Primm casinos used to give players a reason to stop because they were seen as a value proposition. The closure of two casinos in Jean – 12 miles north of Primm on I-15 – took competition out of the market.
"Primm casinos lost their past value, and now potential players seem to drive past it," Mehaffey said. "M Resort and South Point have taken the roles as the value casinos to visit on the way to the Strip from California or replaced Primm as final destinations for those players. South Point offers one of the best casino values in the market. M Resort is not far behind."
Scrivens and West pointed toward two potential developments that could boost business prospects in the area.
Reno-based Tolles Development Co. acquired the closed Terrible's Casino in Jean and roughly 142 acres for $44.7 million last year and plans to build an industrial park that would include a warehouse and distribution complex. Construction is expected to begin in the second half of 2023.
Also, the Clark County Department of Aviation dusted off plans for an airport in the Ivanpah Valley between Jean and Primm that would relieve growing capacity at Harry Reid International Airport, which saw a record 52.6 million passengers in 2022. But the new airport wouldn't be operational until at least 2037.
In the meantime, gaming industry consultant and analyst Brendan Bussmann said Primm needs to reinvent itself because "it has suffered the fate of a growing city (Las Vegas) on one side and an expansion of gaming (California) on the other side."
Bussmann, managing partner of Las Vegas-based B2 Global, said the potential airport and distribution complex "provides an opportunity for Primm to write its next chapter. Primm is at a crossroads for its future as it looks to re-engage a consumer that is headed in and out of Nevada."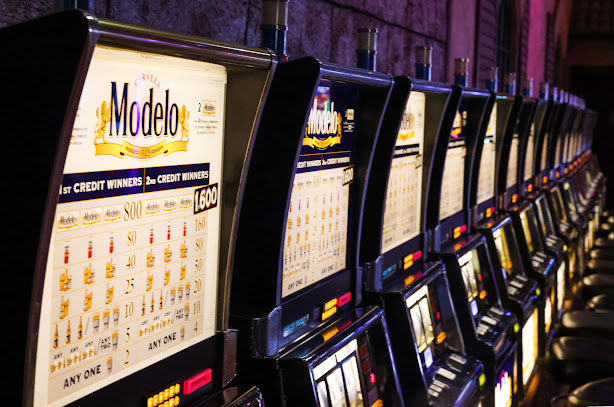 Bringing back visitation
Primm's casino lights and large marquees have long served as a beacon to I-15 travelers approaching the outskirts of Las Vegas or nearing the California state line on their way west.
Statistics from the Las Vegas Convention and Visitors Authority showed I-15 averaged more than 47,600 vehicles a day in December and hit a high mark of more than 52,500 vehicles in July. West said traffic backups on I-15 during holiday weekends and large special events are "both a blessing and a curse" for the Primm properties. Drivers might stop to fill up their gas tanks or might be enticed to pop into one of the casinos.
Las Vegas marketing consultant Josh Swissman said Primm should do what is needed to bring those potential customers along the highway into the properties.
"When they saw these numbers, that's probably why they brought back Buffalo Bill's," said Swissman, founding partner of The Strategy Organization. "They should bring the roller coaster back relatively quickly because it was a great draw. It seems like their food and beverage programming is targeting their customer base."
West said Southern California's Hispanic population was a key audience for Primm before the shutdown and efforts are underway to bring back that customer base, with a focus on Buffalo Bill's.
"That market has been coming here for decades," he said.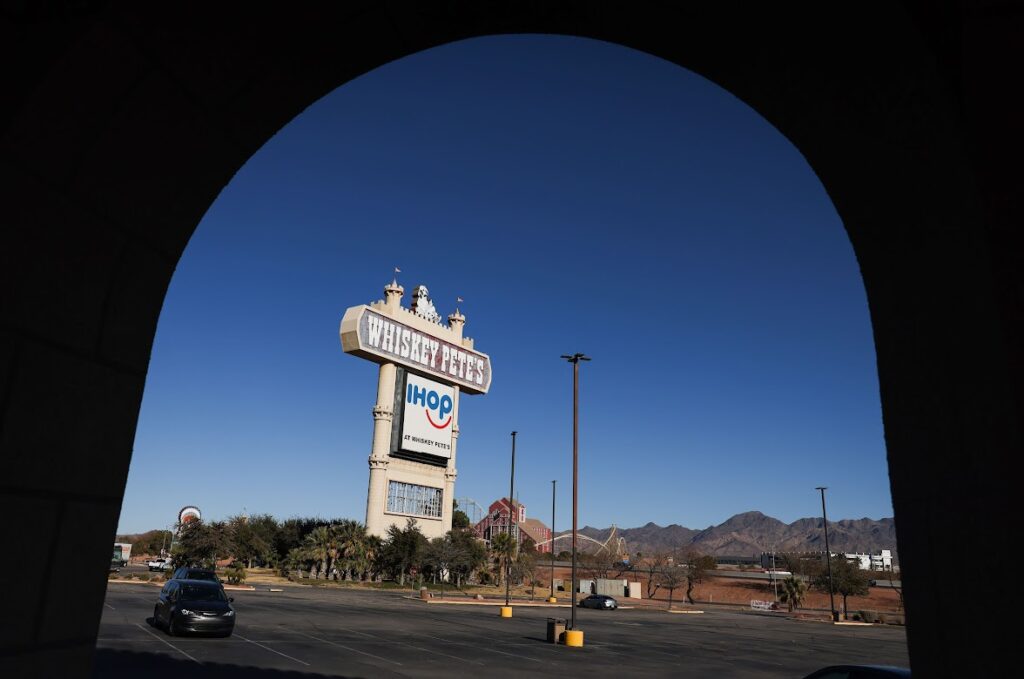 A regular concert schedule was launched in January with singer Gerardo Ortiz in the arena. Performances by Bronco on Feb. 25, Banda MS on March 18 and Pancho Barraza on April 1 are on the books and already attracting customers. The arena also has a marketing deal with Modelo Beer and a bank of spinning reel slot machines themed after the brewery is located just outside the venue.
"We've not tried to target one genre, by any means," West said. "We've always done a good job capturing our audience and knowing our market."
To boost hotel attendance, Swissman suggested Affinity create a "tight relationship" with the operators of the Primm Valley Golf Club, which is seven minutes south of the casinos in San Bernardino County. The two courses are owned by MGM Resorts International and operated by a third party.
"That should be a critical marketing component for them," Swissman said. "Presumably they could offer multiple levels of these golf and room packages assuming there is a disparity in room pricing across the three properties."
One of Affinity's revenue sources in Primm is the California State Lottery Outlet the company owns just across the state line. The store attracts Southern Nevada residents looking to purchase lottery tickets when Powerball and other multi-state lotteries have multimillion-dollar jackpots. Affinity earns a percentage of the ticket sales and would collect a large payout if a winning ticket is sold at the store.
"It's a traffic driver given this location and its proximity to Las Vegas," Scrivens said. "We just need to make sure we're managing the crowds and make sure people are taken care of when they are in line in the middle of the summer."
West hopes the lottery customers stop into one of the casinos for a meal and to play a few games.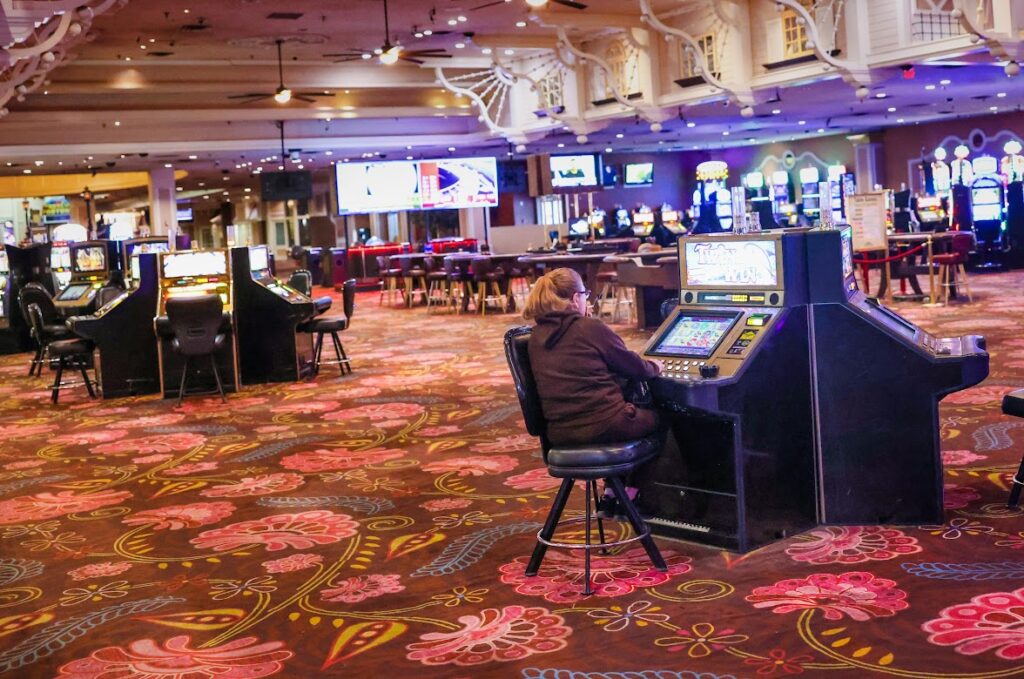 Outlet mall troubles
The missing piece to the Primm puzzle is the outlet mall.
Since its opening in 1998, the mall has been passed around to big-name shopping center operators and had several name changes. Outlets such as Polo Ralph Lauren, Williams Sonoma and Banana Republic have disappeared.
Even though it's connected to Primm Valley, Affinity doesn't operate the mall and has no say in its future.
"Hopefully, the owners will find a tenant that can make it attractive," Scrivens said. "All outlet malls across the country have gone through their evolution."
Other than the mall, Affinity operates the casinos and all the area's businesses through a lease agreement with the Primm family.
Starting with the late Ernest Primm and his son Gary Primm, the family developed the three casinos. Whiskey Pete's, named for legendary bootlegging moonshiner Pete MacIntyre, who lived in the area, opened in 1977. Primm Valley casino, initially named Primadonna, opened in 1990. Buffalo Bill's opened in 1994 and a second hotel tower was added in 1995.
The region was long known as State Line but took on the name Primm Valley as the family began buying the surrounding acreage. According to maps maintained by the Clark County Assessor's Office, the Primm family through various entities owns 15 parcels on both sides of I-15 that total 568.5 acres, including a vacant 237-acre parcel to the east of Buffalo Bill's.
The casinos and adjoining businesses are the only facilities on the Primm's land.
Affinity Gaming, formerly known as Herbst Gaming, has operated the three Primm resorts since 2009 after Z Capital gained ownership of the operation following Herbst's bankruptcy reorganization.
The Primm family kept ownership of three casino sites following the 1999 sale of the operations to what is now MGM Resorts. Herbst Gaming acquired the operations from MGM for $400 million in 2007.
Mehaffey said Las Vegas residents, who used to choose Primm for a nearby weekend getaway, are now selecting either Laughlin or Mesquite for that quick visit.
"That wasn't always the case. A change in value strategy, combined with some local marketing announcing new games and reasons to visit Primm, could help put it back in the minds of Las Vegas residents," Mehaffey said.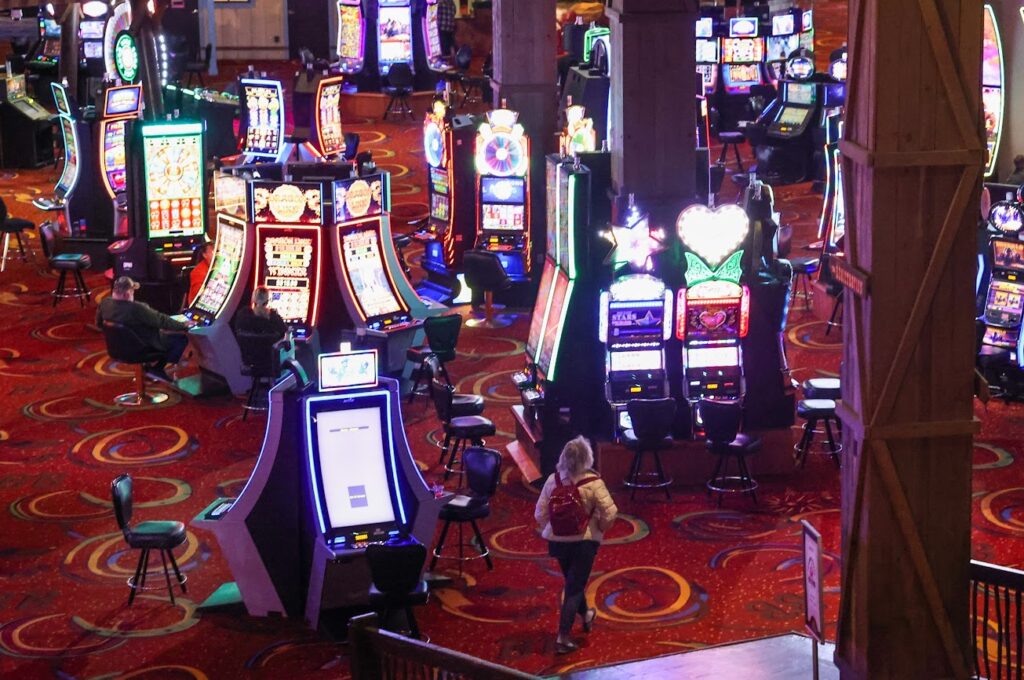 (Updated at 8:23 p.m. on 2/12/2023 to correct that Z Capital Partners is based in New York City.)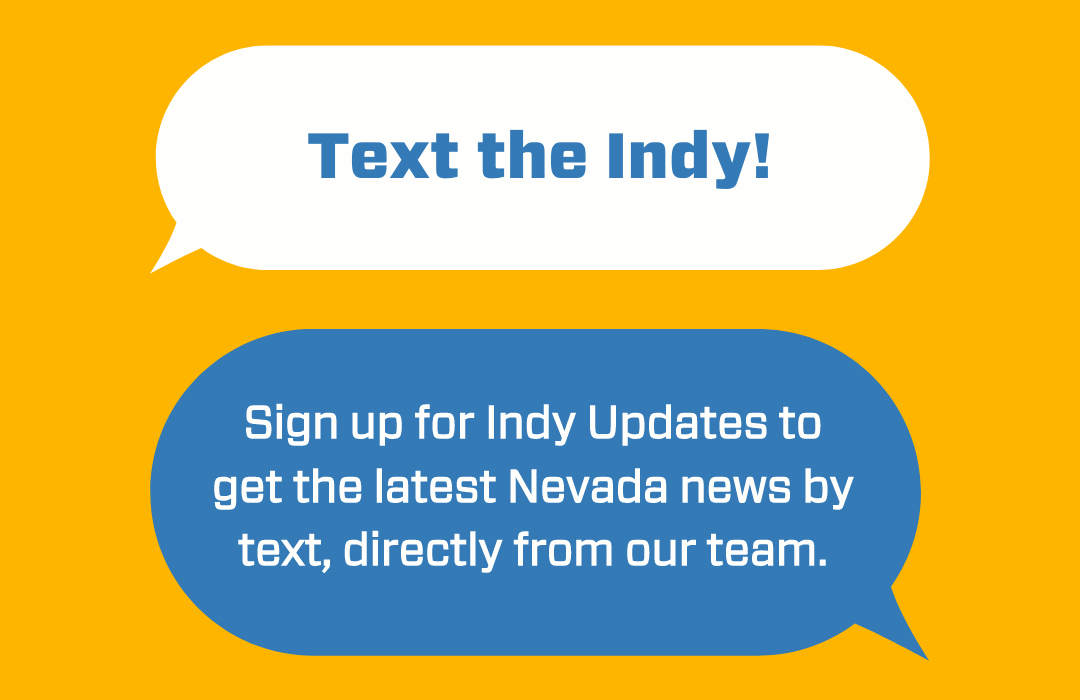 Featured Videos